Fat Burning Supplement Stack Table of Contents
THE ULTIMATE FAT BURNING SUPPLEMENT STACK
One of the most frequently searched and asked questions in the fitness world, is whether or not Fat Loss Supplements (i.e. 'Fat Burners') actually work…. And it's been the most frequently asked question for the last decade or more, I'd guess!
And I understand why, too… it's the most appealing fast-track process to getting leaner and looking better, don't ya' think?
You take a pill and BOOM! Your metabolism speeds up, lipolysis kicks into gear, and your body starts shredding fat like a machine.
However, as we know from years and years of studying fitness, nutrition, muscle growth, and fat loss – it isn't that simple. 
Or is it….?
Despite what you might think, based on the vast majority of intelligent coaches in the industry and even from reading our articles or listening to our podcasts, if you're a regular content consumer of ours… there actually is a fat loss supplement stack that has proven to be pretty effective, not only in a specific research study but in practical application (with myself, coaches on my staff, and with members of our coaching company).
In this article I'm going to break down the exact "Fat Burner Stack" you can use to increase your metabolic rate, encourage your body to burn stubborn body fat, and potentially speed up your fat loss process, by losing more fat in a shorter amount of time.
However, like most intense and exciting protocols for fat loss or muscle growth… there's some pro's, con's, caveat's, and warnings that come along with it. So be sure to read the entire article before buying your stack off amazon and poppin' stimulants like they're skittles.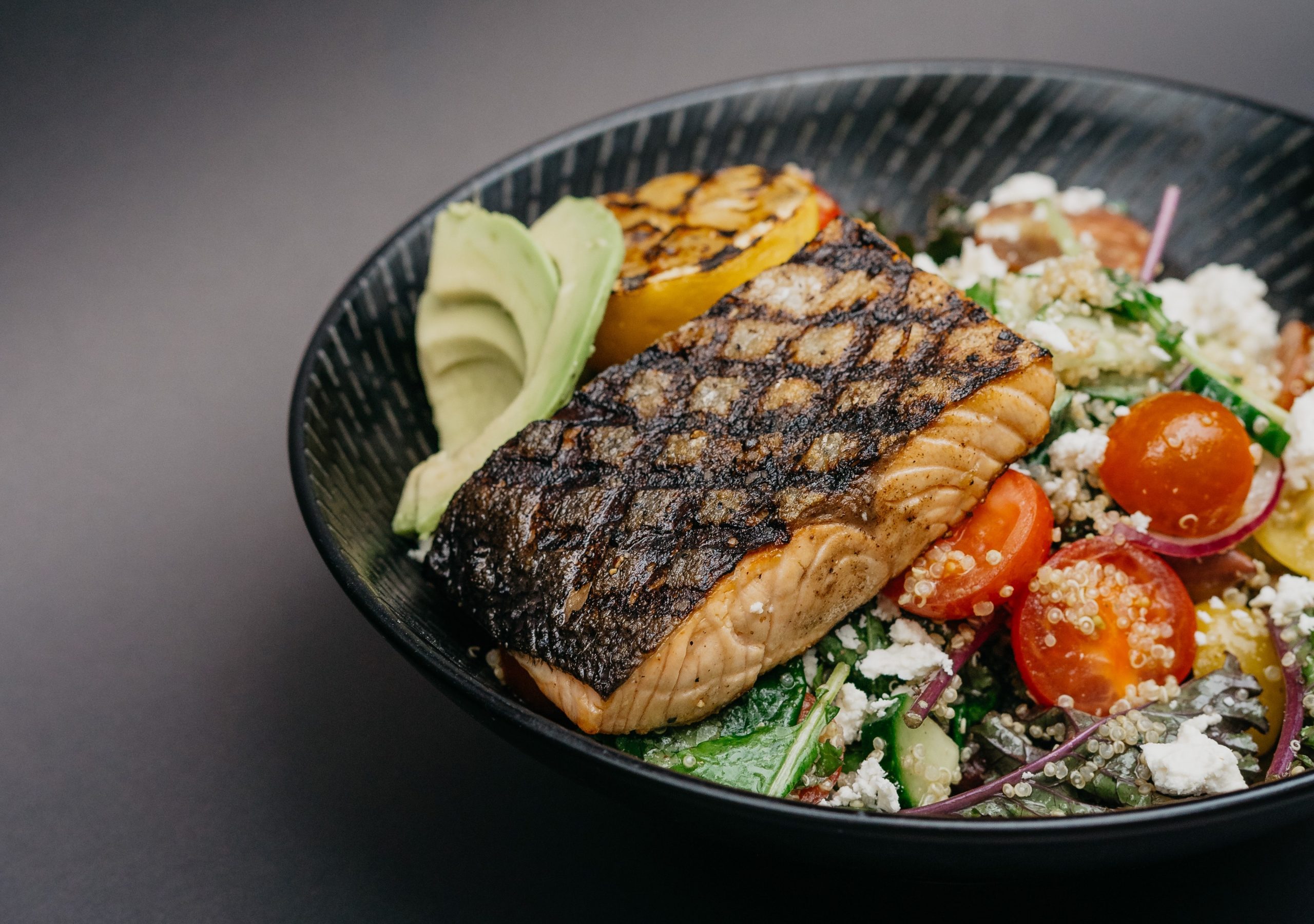 CREATE AN OPTIMAL FAT LOSS DIET
Before you add any supplementation into the plan, with hopes of improving your body composition, you must first create an optimal diet for fat loss. 
I'll give you the cliffnotes here, but if you want to dive deeper into what makes fat loss diets successful, read this article I wrote on Finding The Easiest Diet To Follow. 
The 3 most important aspects of a fat loss diet protocol are the following:
1. Calorie Deficit.
First and foremost (also most obvious, I'd assume), is that you create a calorie deficit. Research shows that without creating a calorie deficit in some way, it will be virtually impossible to lose body fat.
Many people have tried to debunk this by utilizing pseudoscientific diet protocols, such as intermittent fasting or keto (mind you, these protocols aren't pseudoscience – they're only that way when a guru claims they can help you lose fat, without needing a deficit), but as research has proven time and time again, these strategies only work to lose body fat when they allow you to consistently stay in a calorie deficit.
You can easily create a calorie deficit by finding your maintenance intake and then reducing that by eating less carbs or fat (or a combination of the two). If you need help figuring out what your maintenance is, so that you can create a deficit – we have a fat loss calorie calculator right here.
2. Eat Enough Protein.
A high protein diet ensures that you're consuming a diet that has a high TEF (Thermic Effect of Food), which essentially means that your diet burns more calories simply through the process of digestion and absorption. This happens because protein has the highest Thermic Effect of all the macronutrients (protein, fats, carbs).
A high protein diet also keeps you more satiated, because of that high TEF protein is a bit more difficult for your body to digest and due to the time it takes to digest and absorb protein – you stay fuller, for longer. This is EXTREMELY helpful when you're in a deficit and more likely to be hungry, compared to if you were not in a calorie deficit.
Last but not least, a higher protein intake allows you to keep muscle protein synthesis high and muscle protein breakdown low. This optimal protein balance ratio simply keeps your body in a more anabolic state, which allows you to maintain muscle mass much more easily while being in a calorie deficit.
3. Consistency.
What you can consistently adhere to, will consistently provide you with great fat loss results.
And although this is not a scientific lesson, just an obvious statement… it's the one thing that 80% of people who fail to lose weight (according to research), actually figure out.
Why is this?
Simple – people immediately go for the sexiest fad diets or diets that seem to provide the quickest ROI, in terms of fat loss. But 9 times out of 10, those are NOT what are most sustainable.
Which is why the primary principle we preach to our clients at TCM, is that you need to have a dietary plan and system that you can see yourself following for longer than the time required to reach your goals.
In other words, if you want to lose 20lbs of body fat and we estimate that this will take somewhere between 3-6 months – you should utilize a dietary approach that you could easily see yourself adhering to for 6-9 months or more, rather than just 3-6.
We have found that tracking calories and using a flexibility dieting approach tends to be the most commonly-adherible approach for most people because it gives you a system that is defined by science, making results guaranteed if you follow the system, and opens up the range of foods you can consume, allowing you to enjoy the process far more.
But this 3rd and final aspect of creating an optimal diet plan is pretty simple:
You must be consistent, because results don't happen in 30 days or less — and even when they do, they don't last.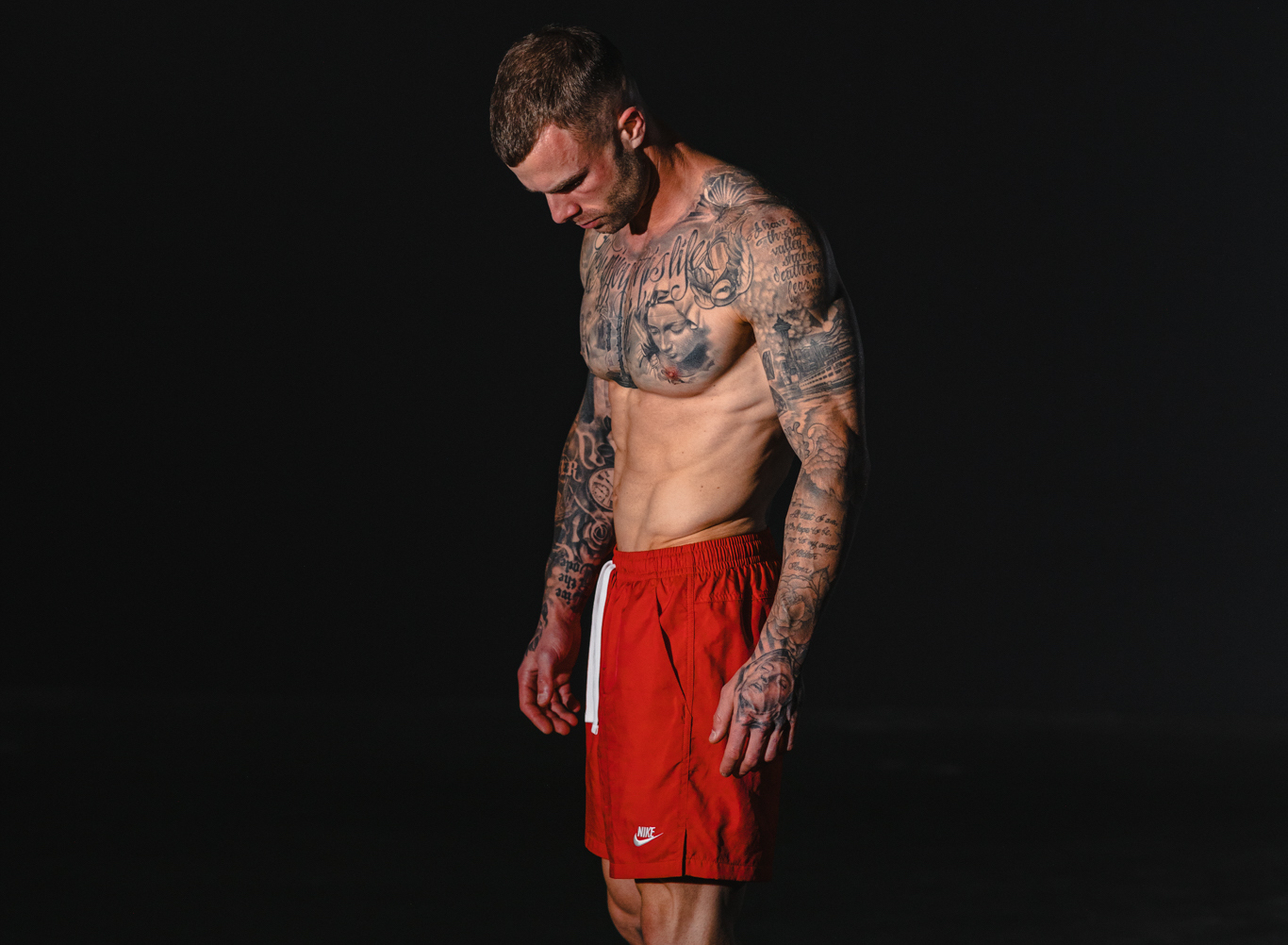 THE FAT BURNER SUPPLEMENT STACK
Ok, NOW we can talk about supplements… what you came to this article for in the first place!
There are 3 supplements that should be used within this stack, simultaneously, in order for it to be maximally effective. 
It's important to note that all of these are individually effective, on their own, as well. However, for noticeable fat loss progress to be made (beyond what the calorie deficit will do for you) – you'll want to stack them all together on a daily basis, for a short window of time (all of which we'll break down in the practical application part of this article).
Let's get into the first ingredient of the fat burner supplement stack…
YOHIMBINE
Yohimbine is a fat-burning compound and should only be used to lose fat during short term cutting (i.e. when in a structured fat loss phase/diet), which means there is not only no sense in taking it when you're not in a deficit, actively pursuing fat loss, but also some potential negative side effects if taken out of context for too long.
Yohimbine is also an aphrodisiac and can aid erectile dysfunction, as well as a general stimulant. In fact, this is how Yohimbine was originally discovered and why it was first created. There's not any proven scientific evidence of it being an effective sexual stimulant in humans, but it's believed that it was originally created for that purpose but not much benefit came from it.
Yohimbine later became a stimulant and fat loss supplement, used in scientific research and by many bodybuilders over the years.
Yohimbine works by increasing adrenaline levels in the body (which potentially increases metabolic rate), as well as inhibiting a regulatory process in fat cells (see below), which normally suppresses fat burning.
Fat cells have beta and alpha receptors. Alpha receptors stop fat cells from mobilizing (i.e. burning), while beta receptors aid fat cells in mobilization. It's been discovered that some areas on the body tend to have more alpha receptors and therefore have been determined as "stubborn body fat areas". Therefore if we can disengage or unbind the alpha receptors from the fat cells, we may be able to better mobilize the fat tissue (i.e. burn the stubborn fat more easily or effectively). 
Yohimbine binds to the fat cells better than beta receptors, which "turns off" the alpha receptors, allowing catecholamines in your blood to bind to the beta receptors instead and help fat loss. 
I know, lot's of nerd talk… What basically happens here is that yohimbine prevents your fat cells' alpha receptors from preventing fat loss. It blocks the blockers from blocking, essentially. This allows the fat mobilization (i.e. burning) process to speed up and work more effectively.
The effects of yohimbine are partially negated by food intake, though, which is why it is suggested to be taken in a fasted state (before any food is consumed, in the morning).
It's also been shown to be more effective in a fasted state alongside caffeine consumption, which we'll touch on soon, as well as with cardio. Therefore if you're going to take Yohimbine alone, by itself, it's suggested that you take it with a cup of coffee before some fasted cardio in the morning.
Yohimbine doses of 0.2mg/kg of body weight have been successfully used to increase fat burning without significant implications on cardiovascular parameters like heart rate and blood pressure.
This results in a dosage of:
14mg for a 150lb individual
18mg for a 200lb individual
22mg for a 250lb individual
It should be cautioned at higher body weights, since the cardiovascular system may not be prepared to handle a stimulatory agent such as yohimbine (much like very-high intakes of caffeine would be, too). It's also suggested that when someone supplements with yohimbine for the first time OR when pairing yohimbine with another stimulant, they always start with a half-dose and assess tolerance before proceeding or increasing the dose.
SYNEPHRINE
Synephrine isn't as commonly used or talked about, compared to yohimbine, and it might be due to the fact that ephedrine was a much more potent and popular fat burner of choice in the golden era of bodybuilding.
However, ephedrine is illegal in many parts of the world and can be far more intense. So intense, in fact, that you usually need to supplement with low doses of aspirin to avoid any issues with blood pressure and negative heart health symptoms. I would venture to say that the intimidating nature of ephedrine, although also appealing nature to many – because it really does work well to burn body fat, caused many people to not give synephrine a try altogether.
So what is synephrine, exactly?
Synephrine is a molecule that is very similar to ephedrine, just not as potent or strong. It's commonly referred to as 'bitter orange' and has been used in Chinese medicine for decades. 
Synephrine seems to be a less potent-fat burner relative to ephedrine, but still has been shown to increase an individual's metabolic rate and help to speed up fat loss. It is another stimulant and works well in conjunction with other metabolic and stimulant increases agents (which is why it's in the stack, here).
It's believed that synephrine primarily works by increasing our body's ability to use fat for fuel and by increasing heat production in the body, therefore increasing our metabolism and burning more calories.
I have to add, though, that this sounds AMAZING… so you might be wondering, "Why on earth isn't everyone using this stuff?!"
Well, because when we take too many stimulants for too long, we can really crash our adrenals and over-work our nervous system. Doing this can cause many negative side effects and lead to the opposite result of what we took this for originally (i.e. fat gain). This is why it's not recommended to take it for too long AND to ensure you're ready to handle this, from a health perspective.
Finally, when we say things like "increases metabolic rate" – it's a relative term. Something could increase your metabolism by 1% and we could still say that, but at that point the risk might be greater than the reward. 
However, we'll go over the potential side effects, as well as WHO should be using a protocol like this, in the conclusion of this article (practical application section).
Doses for synephrine have been suggested in two different ways over the years; all at once or spread throughout the day. Either way, it's usually in the range of 30-50mg per day for any individual. You can choose either of the options below for supplementing with synephrine, however the same cautionary advice from the yohimbine applies here – start slow, assess tolerance, be careful stacking with other stimulants, and increase dose as you see fit.
10-20mg, 3x per day
50mg in the morning, with no other doses throughout the day.
CAFFEINE
We're going to keep the caffeine section here short because we're primarily using it as a stimulant to boost the effects of the other two main fat burning supplement-ingredients in this stack, however there are a few points worth noting about caffeine in regards to body composition changes.
Caffeine is one of the most well researched performance enhancing supplements there are, because it's been shown countless times in research to increase athletic performance and training intensity or volume in the gym. This makes it useful in getting more out of your cardio, muscle building workouts, as well as your strength increasing workouts. In other words, no matter what your goal is – having caffeine prior to your training is going to help you get more out of your training.
Caffeine is also a central nervous system stimulant that increases your heart rate and body temperature, which has been shown in research to increase your average calorie expenditure and your metabolic rate. Both of these things will specifically contribute to fat loss. In fact, some research has shown that it can help increase fat burning by as much as 29% in lean people and by about 10% in obese people. These effects do however decrease with age and will vary from person to person, because studies show results from averages not individuals, but it's worth noting!
Last but not least, caffeine has positive effects on the brain to lower neurodegenerative ailments and increase neurotransmitters that help with focus and productivity. This means it's a useful tool before things like work or studying, but also before training because it may allow you to stay in the zone and improve your form, technique, or mental resilience during tough workouts.
These are MASSIVELY positive benefits and therefore caffeine should be consumed in moderation, regardless of using this stack or not, so that you can get the most out of your training efforts. But for the sake of this article and stack, it's simply used as an added fuel to the fat loss fire.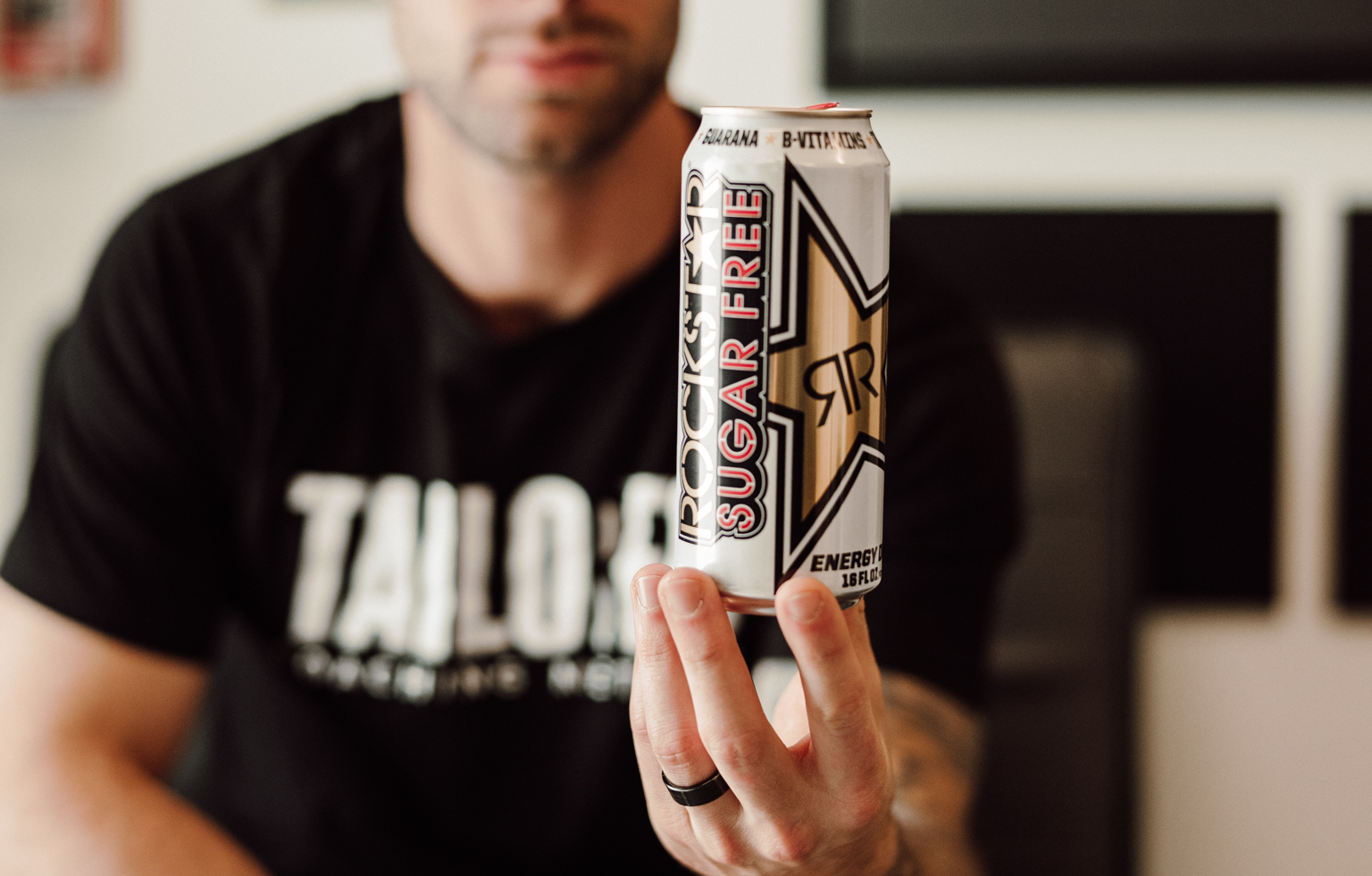 USING FAT BURNERS
Now we can finally get into the application of this fat burner stack. The stack itself is everything we've discussed, thus far:
YOHIMBINE + SYNEPHRINE + CAFFEINE SOURCE
This is a fairly stimulating fat loss stack, so some people cannot handle it if they have a high sensitivity to stimulants like caffeine. Therefore if you're someone who gets anxiety very easily from too many stimulants or gets extreme cases of the jitters when consuming energy drinks or pre workouts, this may not be the fat burning supplement stack for you.
The reason there is a lot of caution behind this stack is that the combination of synephrine and yohimbine essentially combines the stimulant/metabolic effects of both supplements, while potentially enhancing the effects that yohimbine has on stubborn fat cells. It is, however, safer than doubling the amount of either yohimbine or synephrine by themselves.
There is a classic bodybuilding stack, called the ECA-Fat Loss Stack, which contains the ingredients Ephedrine + Caffeine + Baby Aspirin and this works VERY similarly to that.
The primary differences are that ephedrine is illegal in the U.S. and stronger, which makes this safer, and we're adding in yohimbine to help "turn off" the alpha receptors, allowing catecholamines in your blood to bind to the beta receptors instead and help to burn stubborn body fat.
This essentially creates a highly stimulating effect on your CNS and HR, which can feel intense for some at first until your body adapts, increasing body temperature, calorie expenditure, and metabolic rate – while also disengaging receptors in the body to allow that calorie expenditure to be more directly targeted at stubborn body fat.
I still recommend taking baby aspirin while doing this, just to be overly cautious about increased blood pressure. Aspirin is a cheap and safe supplement to take, so why wouldn't we keep it in as a type of health-insurance policy?!
Now, the protocol and everything you need to know about using this fat burning supplement stack:

| | |
| --- | --- |
| YOHIMBINE | 0.2mg/kg of body weight |
| SYNEPHRINE | 30-50mg per day |
| CAFFEINE | 100-300mg alongside the above (use your normal morning caffeine intake) |
| ASPIRIN | 81mg (normal baby aspirin dosage) |
| TIMING | Early morning, in fasted state, daily (most effective before fasted cardio) |
| DURATION | 6-8 weeks (there's no real answer here, but this is my suggestion) |
The protocol above is designed as an advanced stubborn fat loss protocol, which means it really should only be used if you're in the final stages of your fat loss journey.
If you have more than 20lbs to go, this is likely NOT for you and you should just focus on a normal fat loss plan (calorie deficit, some cardio, training program – i.e. online coaching). Just remember, that your body adapts to things! Which means you should save this for when you truly need it and use it at a time where you're ready to finish your journey and burn the last 5-10lbs of body fat!
If you're someone who has 10lbs or less to lose, I suggest using this at the tail end of your cut. This is usually in the realms of 6-8 weeks and although it probably can be used for longer, safely, I don't like taking my clients through anything too extreme longer than that and I'm often hesitant about abusing stimulants in general.
Which makes using a protocol like this for about 6-8 weeks, to wrap up your cut, a great way to do it.
The "Fat Burner" Research Study
Now, before we wrap things up… I do want to mention that there has been a study on this! So this isn't just based on anecdotal evidence that we've seen from our own fat loss phases or some of the few clients we've used it on, but on actual scientific evidence.
The Research Study done on this stack showed statistically significant increases in energy expenditure for weight loss. It also noted acute elevations in heart rate, blood pressure, and "confusion"… so it's important to monitor your daily biofeedback while using this. But as you can tell, it can work, without a doubt. However some may not respond well to it and therefore you need to be careful (we've yet to see anyone at all have any issues, but being overly cautious is always necessary on the interwebs).
I suggest reading the study if you'd like to dive into the exact protocol, as the type of caffeine was Yerba-Mate, the synephrine and yohimbine were in a specific supplement, training protocols were listed, etc…
But the main point and takeaway was that there were enough fat loss results to show that they could say it made a statistically significant effect on fat loss progress.
In my opinion and experience, that says a lot AND the stack structure I gave above is designed to be even more optimal, which makes this article your best go-to strategy for burning stubborn body fat, faster.