Helping others, just like you,
get REAL results
CISSN, NASM-PES/CPT, MNU, NCI, PN2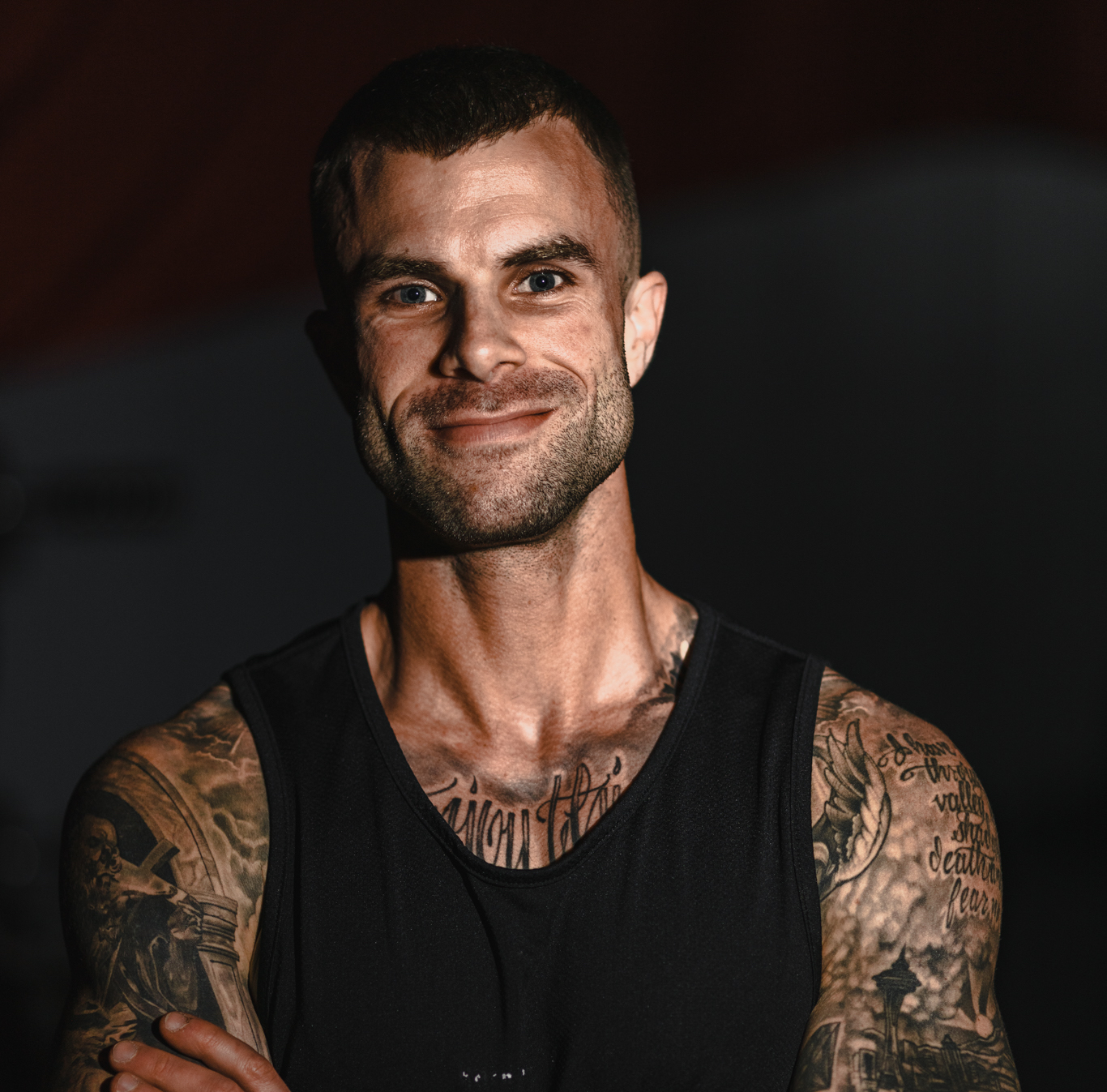 My name is Cody, but most people call me Boom-Boom.
Socrates the Philosopher once said,
"No man has the right to be an amateur in the matter of physical training. It is a shame for a man to grow old without seeing the beauty and strength of which his body is capable."
The reason I share that is because that shit stuck with me.
I remember being in history class way back and reading that, then taking a look at myself and realizing I was living in my body the wrong way and it was causing me so much pain, not only physically but mentally and emotionally as well.
Let me backtrack a little bit, so you can fully get where I'm coming from…
PhD, MBA, CSCS*D, TSAC-F, CISSN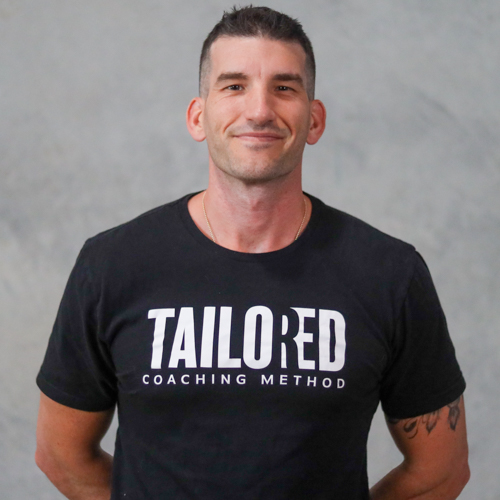 My name is Brandon Roberts. I grew up in the small town of Palatka, FL and now live in Birmingham, Alabama.
I started my academic training as an undergraduate in molecular biology at the University of Florida. During that time I completed research on the ketogenic diet in a clinical setting and studied bacteria in a cell biology lab. Most of my time was spent learning the basics of biology. As I approached graduation I realized that I had a passion for exercise science, so I searched for programs and then completed a Master's degree in Human Performance, again at the University of Florida. Moving forward I wanted to merge my passion for lifting with my expertise in molecular biology - but I wasn't quite there yet. I found a program that focused on muscle biology, so that's where I did my Ph.D., mostly in muscle wasting research. Next, I went on to do a fellowship in exercise medicine where I finally focused on muscle strength and hypertrophy for three years at the University of Alabama at Birmingham.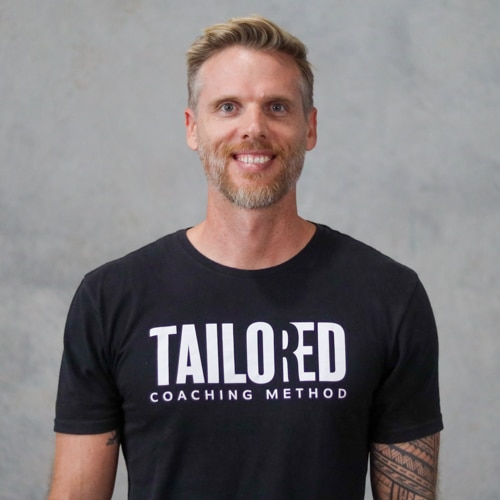 My name is Brandon Whitehead and I was born in a beautiful country called South Africa. I left South Africa when I was about 22yrs old as that travel bug many of us get took over and I wanted to see as much of the world as possible. Besides fitness and nutrition, travel is my other passion. Since then I have lived in many places from England, Caribbean, Mexico, Florida, San Diego, Toronto Canada, and now reside in sunny Brazil.
As a coach I wanted to work with various coaches to learn the craft of coaching. After working with a few coaches I came across Boom Boom performance and in November 2018 I decided I wanted to work with the very best and started to work with Cody. He helped mentor me and coached me through my first men's physique competition in 2019 which I am happy to announce that we won my class.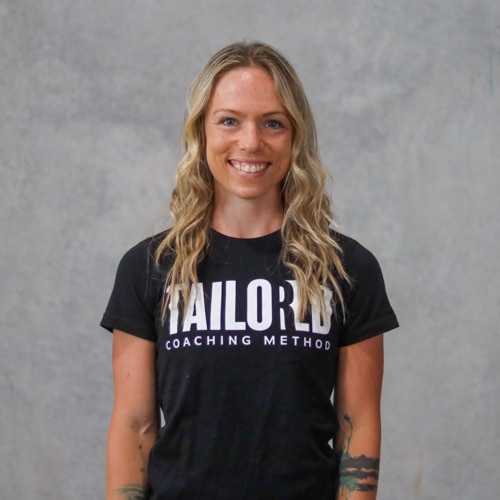 Who Am I?
I'm from Portland, Oregon, now living in Bend, Or., and grew up in an incredibly health-conscious household that valued Organic, home-cooked meals and daily movement. Nutrition and exercise have been tightly connected my entire life - I was vegetarian and vegan until I was 26 but, as I began focusing on strength training, animal protein became a welcome and necessary addition to my diet. My movement of choice from ages 4-13 was dance - ballet, modern, tap, and hip-hop. I never played sports and didn't start working out in a gym until I was 17. Over the years, I've dove head first into all kinds of workouts - hours of cardio on a machine, HIIT/bootcamps, CrossFit, powerlifting, spin, yoga, running, and other forms of strength training. It wasn't until I hired my first in-person trainer in 2018 that I found the true value in training instead of exercising and what can happen when you have a program and specific goals.
MS, CSCS, CISSN, PN1, CPT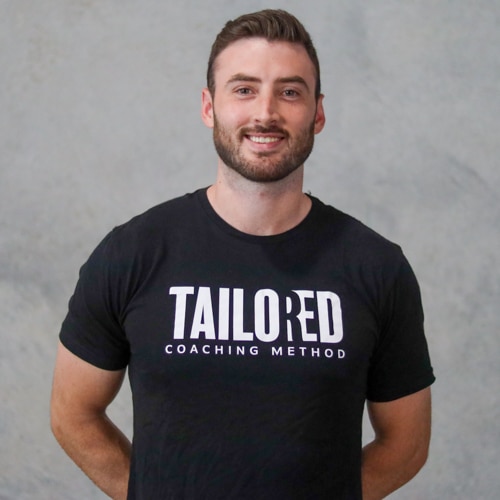 Hi, my name is Bryan Cummings.  I was born and raised in Massachusetts but now reside in Austin, Texas!  I completed my undergraduate degree in Exercise Science at Bridgewater State University and went on to complete my Master's degrees in Sport & Exercise Psychology at Springfield College.
I'm a huge sports fan who played soccer, basketball & raced motocross growing up.  Nowadays, I love playing golf, training in the gym, traveling, reading and learning more about the nutrition & fitness field everyday.
I got involved with TCM when....
CPT, NCI-2, PN1, USAW1, MNU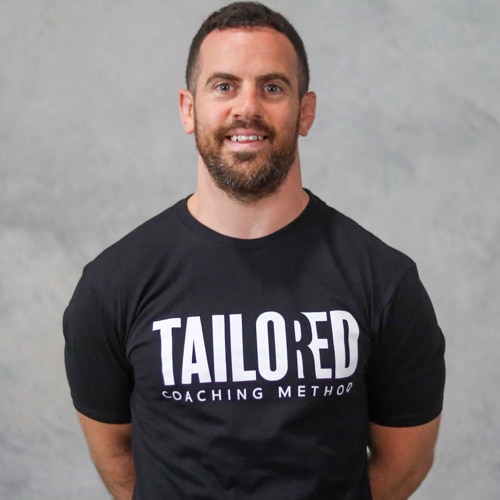 My name is Trevor Ratzky and I was born in Tustin, California. After spending a few years living in Las Vegas as a child, my family moved to a small farm in Northeast Missouri and it was home for most of my life growing up. I played football throughout grade school and that was my introduction to strength training and nutrition to improve my performance on the field. While it started off as just a necessary part of playing football, I quickly became obsessed and it became much more than that for me as I began to learn and experiment with different training and nutrition protocols on myself.
Upon graduating high school I went on to play football at a small college and I began studying Athletic Training to work with athletes on first aid, rehab, and injury prevention. I quickly realized however that neither football nor athletic training were a good fit for me anymore, and that I was doing both for all of the wrong reasons. I was far more interested in fitness and nutrition and helping clients with their body composition and performance goals. I also had an itch to learn Brazilian Jiu Jitsu after taking one class when I was in high school that blew my mind.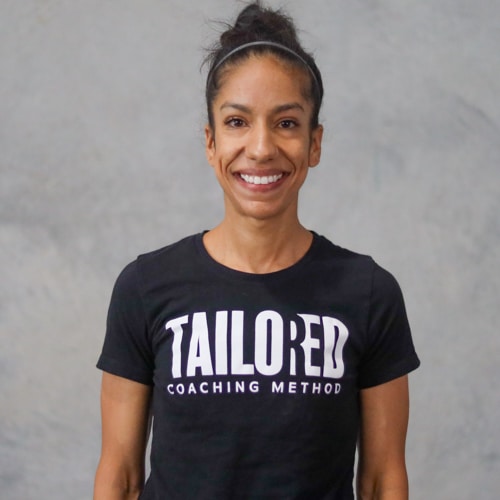 My name is Arielle DeYampert. I was born in Northern New Jersey, but I am now a Midwest wife and mom living in a Northwest Suburb of Chicago, IL.
I first heard about Tailored Coach Method through the podcast and following Cody/TCM on social media. I really appreciated all that the company was doing to educate others about their body AND mind. I quickly saw that Cody and I were aligned and had the same life values. I reached out to him for mentorship and he agreed to take me on as a client. After working together 1:1 Cody asked me if I would be interested in joining the team. I instantly got goosebumps and began smiling ear to ear. I knew this was the right decision in my heart and I could not be more excited to be apart of this team.
My heart for helping women gain an indescribable Beyoncé type confidence lights my soul on fire. I want to impact women by pushing them to be the best versions of themselves. My goal is to help them knock down any limiting beliefs they have about their body and life, stop self sabotaging habits, and show them first hand that they are capable and worthy of the body they desire.
BEXSc, CISSN, PN2, CSCS, CCP, CF-L3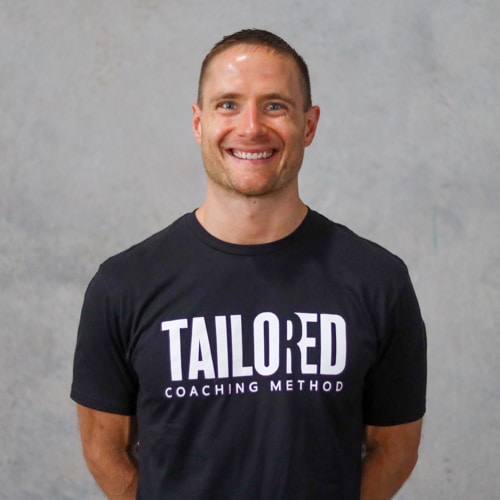 My name is Nick Love. I was born and currently reside in Miles City, MT with my wife, Ashlee, and two dogs, Theo and Sebastian.  I also own a CrossFit gym with my twin brother, James.  My immediate family lives here too, so I get to see them nearly every day!
My journey into fitness and nutrition started at a young age.  I was a fat kid growing up and I didn't have a male role model in my family, so I really looked to childhood heroes like Rocky Balboa, Arnold as well as my favorite athletes for inspiration.  This led me to sports and I fell in love with football and the training involved with it.  I became addicted to seeing the physical changes that were happening to my body as a result of training.  I developed a passion for learning everything I could to improve myself and putting that knowledge to use through a lot of hard work.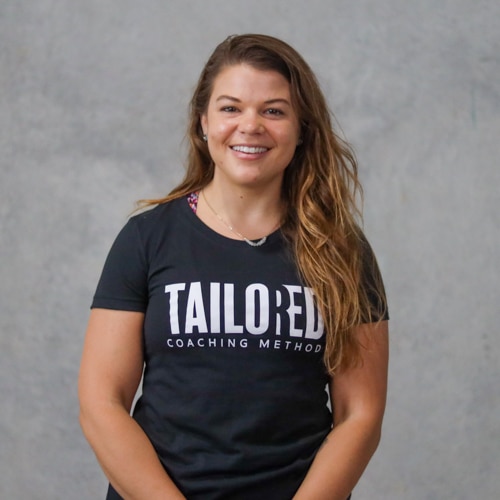 My name is Rose! Growing up people called me "Rosie". And now, you can call me whichever you like!
I'm originally from Tallahassee, Florida. Equal parts curious and athletic, I've always been driven by my love of learning and sports. I started dancing at just 3 years old. What started as a childhood hobby developed into a hopeful career. But, by my mid-late teens I began experiencing hormonal imbalances. At the time, not much was understood about PCOS and hypothyroidism. I struggled with weight gain, self-esteem, and feeling like I didn't belong in the aesthetics-driven performance and dance community. Instead of allowing my hormonal imbalances to completely discourage me I decided to explore them more deeply. I strayed from dance and found weight lifting and martial arts, where I felt my strength and body type were celebrated.
After graduating from Florida State University with degrees in Philosophy and Creative Writing I was inspired by my personal experience and interest in health and decided to change paths to pursue it at a professional and academic level. I became a personal trainer and strength and conditioning coach which allowed me to begin helping people on their journeys in health and fitness, and also assist in developing the Florida State boxing team.
My name is Ashley, I was born and raised in Jacksonville, Florida. I have lived all over the state of Florida through the years, but I currently live on the gorgeous central coast of California. 
My first introduction to Cody and his coaching company was long before it was the Tailored Coaching Method we know today. After a random google search for "health and fitness podcasts" on a solo hike through the woods in North Carolina, I found Cody's original podcast. After that I didn't stop listening, covering as many episodes as I could, and getting as much education and knowledge out of it as possible. This was a few years into my own health and fitness journey, and at a time when I was obsessed with just learning anything and everything that I could. My passion for health and fitness continued to grow through what I learned and I couldn't get enough. I became the person my friends and family asked for advice when it came to weight loss, weight training, or anything of the like. I loved answering their questions, and sharing with them what I knew or had experienced myself. I quickly began to realize that I was in love with every aspect of nutrition, fitness, and helping others through their struggles. This led me to reach out to Cody directly and ask him, "How do I turn this passion into a career?" His answer, which was the best I have come across, "Hire a coach yourself and never stop learning." I emailed him back and said, "Okay, sign me up."
admin/client relations specialist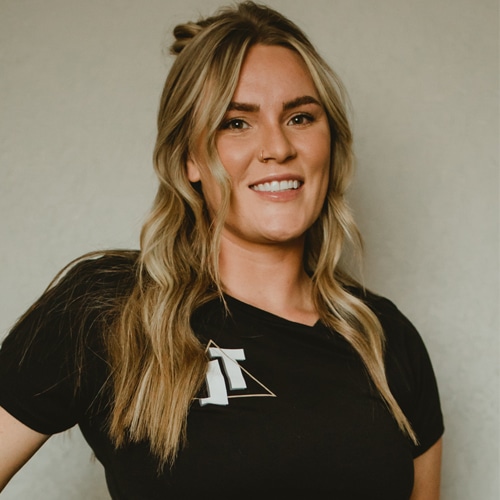 My name is Bailey Nirider. I was born and raised in Tacoma, Washington and now live in a very small town near Payson, Arizona.
I knew of Tailored Coaching Method through hometown connections and joined the team as the Administrative Assistant in 2022. My role has grown organically since then and I'm now very active within client communications and customer support as well. I love being able to support our coaches on my side of things so that they're able to pour fully into their clients. It's absolutely amazing to see the changes that our clients experience, mentally and physically, through coaching and training and I am grateful to be a part of it!
Tell us a bit about yourself and we'll match you to the perfect coach