What is the healthiest way to eat? What is the best way to eat to build muscle and improve gym performance? How should I eat if longevity is my main concern?
It seems like these are the questions that everyone wants answers to so they know what box to put themselves in and which diet rules to follow.
On one side we have IIFYM who says to eat whatever combination of foods you want as long as it fits the macro prescription – #eatallthecrapyouwant.
On the other side we have those who push selectively high quality whole foods, while tolerating zero freedom for processed foods.
And then we have everything in the middle that falls within the spectrum. But even within the spectrum, there are very different beliefs on what is healthiest and/or best for performance.
We hear claims that vegetarian is the healthiest lifestyle and produces the best chance for a long, disease free life. To combat that, though, we hear that a mix of animal and plant based foods is best and how humans were intended to eat. That if done properly, produces as favorable of an outcome as being a vegetarian does theoretically.
When I think about it, throughout my life, I've heard claims for both. And both have what I consider very strong claims.
As a nutrition coach, I get questions like these all the time. What is the best diet? What is the healthiest way to eat? Should I jump on this bandwagon or adopt that groups way of eating? (Click Here To Learn More About What Nutrition Coaching Can Help You Achieve)
My answer is always, "Well, it depends."
Don't you just love that answer?
But the truth is, it does. We are all individuals and should be treated as such, so there is no one best way or one best diet for everyone. But we can look at each diet and its criteria, and see if it's right for you.
Before going all in either as a vegetarian or omnivore, take into account your lifestyle, activity level, training preference, social life, beliefs and values, food preferences, and ability to adhere to that particular diet and live it consistently before deciding one way or the other.
Look in depth at the science behind the diets, and research the claims each is making. What did the science say about it 50 years ago versus today. What are the pros and cons of the diet in the short term and the long term. Who is the diet even meant for and why.
We want to be healthy and build muscle, so is that possible on a vegetarian diet? Or in order to successfully check off both those boxes, do we need to adhere to a diet that consists of animal and plant based foods?
For now, let's set aside any social or ethical reasons for either diet. Let's just look at the health that each provides to humans.
Did you listen to the podcast on the Joe Rogan Experience where Chris Kresser and Dr. Joel Kahn go head to head discussing this very issue? If not, click here and give it a listen.
This was a great podcast because they did a really great job at discussing the health claims and the science, while leaving the social and ethical reasons out. Both Dr. Kahn, advocate for plant based diets, and Kresser, advocate for animal and plant based diet, referred to multiple scientific articles and research that had been done on both vegetarians and meat eaters.
However, the biggest difference was Dr. Kahn's research was mostly coming from very old outdated information, dating back 40-50 years. Whereas Chris's research was newer and took into account the mistakes made from the older research.
As the two went back in forth for over three hours, it just proves my point from above that before you jump into any diet, know the what and why behind it. Make sure the claims or reasons for wanting to try a particular diet aren't old and outdated. Take the time to check for the newest information available.
Dr. Kahn claims that "a plant based diet was the most powerful source of preventive medicine", while Chris claims that a plant based diet combined with grass fed sustainably raised animal products was far superior. The research that was done several decades ago proclaiming individuals who ate a plant based diet were healthier and lived longer, compared these individuals to unhealthy meat eaters who also smoked and lead lives with many other poor health habits.
Once newer research was done between comparable groups, it was found that healthy non-smoking vegetarians were no healthier nor lived any longer than healthy non-smoking omnivores.
As Chris continued to shed light on the newest scientific research to date, it became more and more evident that plant based diets were perhaps not the healthiest choice for humans to follow.
Chris stating that, "The natural human diet contains both animal and plant foods."
That brings up the question, "why?". Why is a vegetarian diet not the most optimal lifestyle for long term health as once proclaimed? What does it lack? And why might a current animal and plant based eater not want to adopt this lifestyle?
When we consider our diet, its main purpose is to provide us with nutrient dense properties,
food that are high in nutrients but relatively low in calories. Nutrient-dense foods that contain vitamins, minerals, complex carbohydrates, lean protein, and healthy fats.
Each category, animal and plant, provide different, yet essential vitamins and minerals that humans need to survive. "A diet that contains both animal and plant foods is the best way to maximize nutrient density because animal foods are higher in some nutrients (B12, iron, zinc, EPA and DHA, etc.) and plant foods are higher in others (flavonoids, carotenoids, diallyl sulfides, lignans, fiber, etc.)."
To me, that seems like removing either one could be detrimental to our well-being and we do need both to thrive.
Consider the nutrients an individual might miss by eliminating an entire food group such as animal products or plant products. "Humans require about 20 amino acids and about 40 micronutrients (vitamins, minerals, and trace minerals) for optimal function; suboptimal intake of any of these nutrients will increase the risk of chronic disease and reduce the quality of life."
Vegetarian, and especially vegan, diets are lower in several essential nutrients, including vitamins A, B12, and D, as well as calcium, iron, zinc, iodine, choline, selenium, creatine, taurine, methionine, glycine, and EPA and DHA. This is especially true if bioavailability—the portion of a nutrient that is absorbed in the digestive tract—is considered.
"Studies suggest that vegetarians and vegans are significantly more likely to be deficient in these nutrients. For example, a recent study assessing B12 status found that 92 percent of vegans and 77 percent of vegetarians were deficient, compared to just 11 percent of omnivores."
It's the same as when people consider going extremely low fat, low carb, or low protein for extended periods of time. You are removing an entire food group, therefore removing vitamins and minerals that are essential to life.
"No problem", you say. "I can just supplement all those lost nutrients. Right?"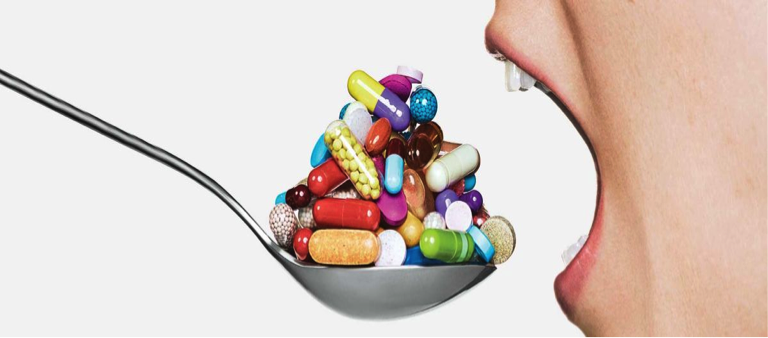 Hold up, not so fast. Supplements might not solve the problem. Our very best option is to obtain our vitamins and minerals from whole foods. Next, would be supplementation. Supplements are just that, there to supplement an already superior way of eating. When looking at the nutrition hierarchy, supplements should be the last piece of the puzzle, not the first.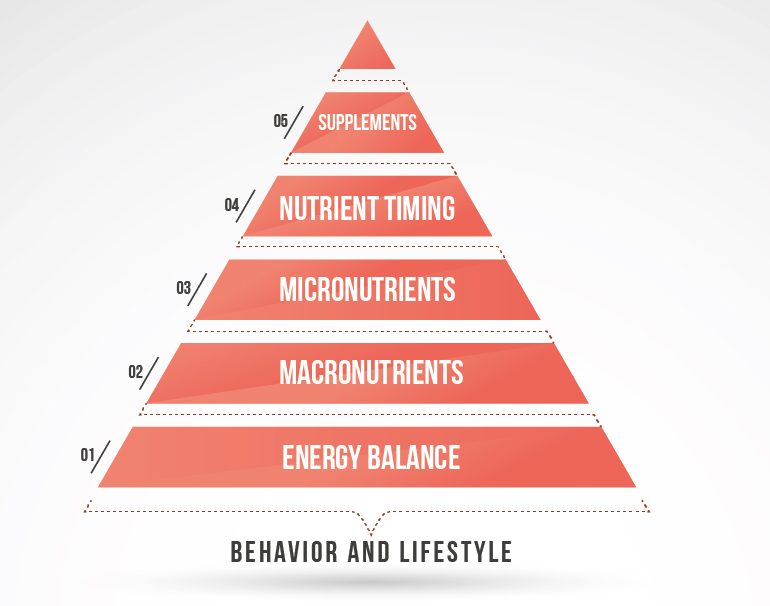 Nutrients from food are most important. All humans, omnivore or vegetarian, should work on improving our diets to include these important vitamins and minerals, not just reaching for a pill first. An article from the Harvard Medical School states, "That's because nutrients are most potent when they come from food. They are accompanied by many nonessential but beneficial nutrients, such as hundreds of carotenoids, flavonoids, minerals, and antioxidants that aren't in most supplements."
It's a matter of getting these nutrients in combination with each other within the foods as they are absorbed and digested by the body.
One of the most prevalent deficiencies found among vegetarians and vegans is Vitamin B12, along with Vitamin D, omega-3 fatty acids, zinc, and iron. Vitamin B12 is naturally found in animal products, including fish, meat, poultry, eggs, milk, and milk products. Vitamin B12 is generally not present in plant foods. According to Chris Kresser, "The rate of B12 deficiency in vegans who supplemented with B12 was higher than in vegans who didn't supplement! It is not clear why vegans who supplemented had higher levels of deficiency, but it could be due to the interference of supplemental B12 with active B12 levels. (12)"
Upon doing some of my own research, I found several articles on NCBI.com (National Center for Biotechnology Information) that concluded the pros of being a vegetarian where outweighed and overshadowed by the cons.
Speaking strictly from a health standpoint, and not from a social or ethical view, deciding to become a vegetarian for health reasons may not play out to your advantage. You would be taking on a way of life and food choices that completely eliminated an entire food group and significantly increasing your chances to become deficient in several vitamins and minerals, mainly vitamin B12, making a person more prone to a complicated list of problems.
"The scientific literature shows that the reduction or exclusion of animal foods may reduce the risk of Coronary Heart Disease (CHD) and Type 2 Diabetes (T2D) through modifiable factors such as body mass, serum glucose, blood pressure and serum lipid profile. These disorders contribute to a high mortality rate in Western countries [3,4,5,6,7]. Nevertheless, the risk of possible nutritional deficiencies in a non-balanced vegetarian diet, due to the absence of nutrients that can nullify these health benefits [8], should not be underestimated."
So, is it possible to be a healthy vegetarian who also builds muscle?
"Cobalamin is an essential molecule for humans which is poorly represented in plants. The vegetarian diet can be sustainable at all stages of life and in all physiological conditions, including infancy, pregnancy, lactation, senescence and sports. It is also necessary that the diet be balanced and nutritionally adequate to reduce the risks of other deficiencies which could indirectly affect the absorption of Cobalamin. "
The main take away from that information is a "diet should be balanced and nutritionally adequate". That can be said about an omnivore's diet too.
I think it is, in fact, possible to be a healthy vegetarian who also builds muscle, but it takes a properly formatted strategy. Working with a coach would be best, but if that's not possible, a good starting point would be to follow the nutrition hierarchy.
Calories are King –
Whatever diet you follow, calories need to be in check. That goes for under eating as much as it does for overeating. If you want to build muscle and/or lose body fat, calories will have the biggest long term effect. This is one key factor to mention with a vegetarian diet, often they tend to be under eating. Calories are the main source of energy for the body, and your body needs a certain amount to function. Restricting calories too much can lead to several negative side effects, such as nutrient deficiencies, fatigue and a slower metabolism. If building muscle is your main goal, tracking your food would be a useful tool so you can learn what an appropriate amount of food entails.
Macronutrients
Protein is Queen!! After setting calories, dialing in the macronutrients is next. Strive for about 0.8-1.2g of protein per pound of body weight, depending on your goal determines where you fall in that range. It doesn't matter if you are vegetarian, omnivore, young, old, male, female, athlete, or professional Netflix watcher, you have got to make protein a priority. Fats and carbohydrates will round out your macronutrient needs. Everyone is different, therefore the amounts needed here will be based on each person's individual needs and goals.
Micronutrients
This is where the term health will come into play. For long term health, performance, and aesthetics it's not just quantity of food but quality that matters. Focusing on filling most of your diet with 80-90% of whole foods will provide your body with the vitamins and minerals it needs. However, as a vegetarian you will be missing a large portion of those nutrients, so supplementation will be necessary. But most importantly is maximizing your nutrients as much as you can with whole foods. Just because it says "vegetarian" on the front of the package does not mean it is healthier. Highly processed foods, no matter what category they fall into, are full of preservatives and artificial ingredients. Vegetarian products, such as soy-based veggie burgers, nuggets and meat alternatives, are just as highly processed as chicken nuggets and hotdogs. For a vegetarian, to maximize nutrients, being able to eat eggs, dairy, and fish from sustainably raised sources greatly improve micronutrient balance.
Meal Timing
This is of less importance, but a very useful tool if you have the above dialed in. It's something to add in as the next step and a strategy to consider when training.
Supplements
This is the last area in the pyramid. For most people, this is just icing on the cake after taking on a whole food lifestyle. They give the extra edge for any missing nutrients in our food. But, for vegetarians this section is much more important. Due to the abundance of lacking nutrients from not eating animal products, supplements become crucial. If not taken, and taken properly throughout the day, some serious health concerns may arise. If you are considering a vegetarian lifestyle, make sure you are prepared to need upwards of 7-10 different required supplements.
And lastly, when discussing health and muscle growth, exercise is a big factor too, obviously. Fat loss is typically a byproduct of proper sleep, hydration, nutrition, and training; basically a healthy body produces a healthy weight. When we eat not only for health but to build muscle and train, vegetarian or omnivore, your best results will come from adherence, consistency, and patience. Finding a program and form or exercise that you enjoy and can stick with.
Looking at the facts, and solely based on a health standpoint, not social or ethical values, humans are meant to eat both animal and plant foods. We are meant to eat whole foods from the earth and animals that are sustainably and humanely raised. Foods that nurious our body and provide key nutrients to help us function and thrive. If we establish healthy sustainable habits for long term health, we can create a body that moves and thinks well, far into old age.
---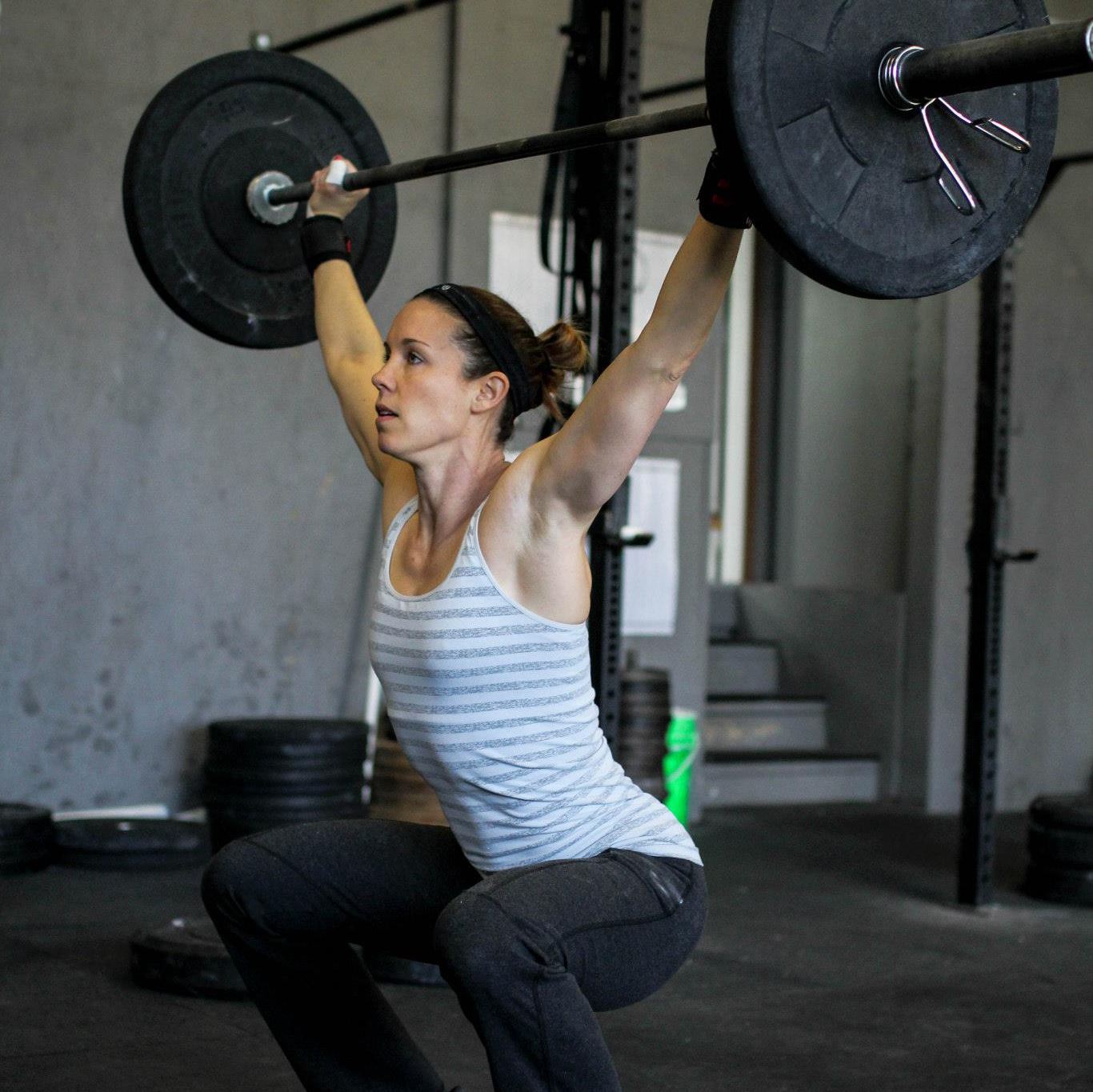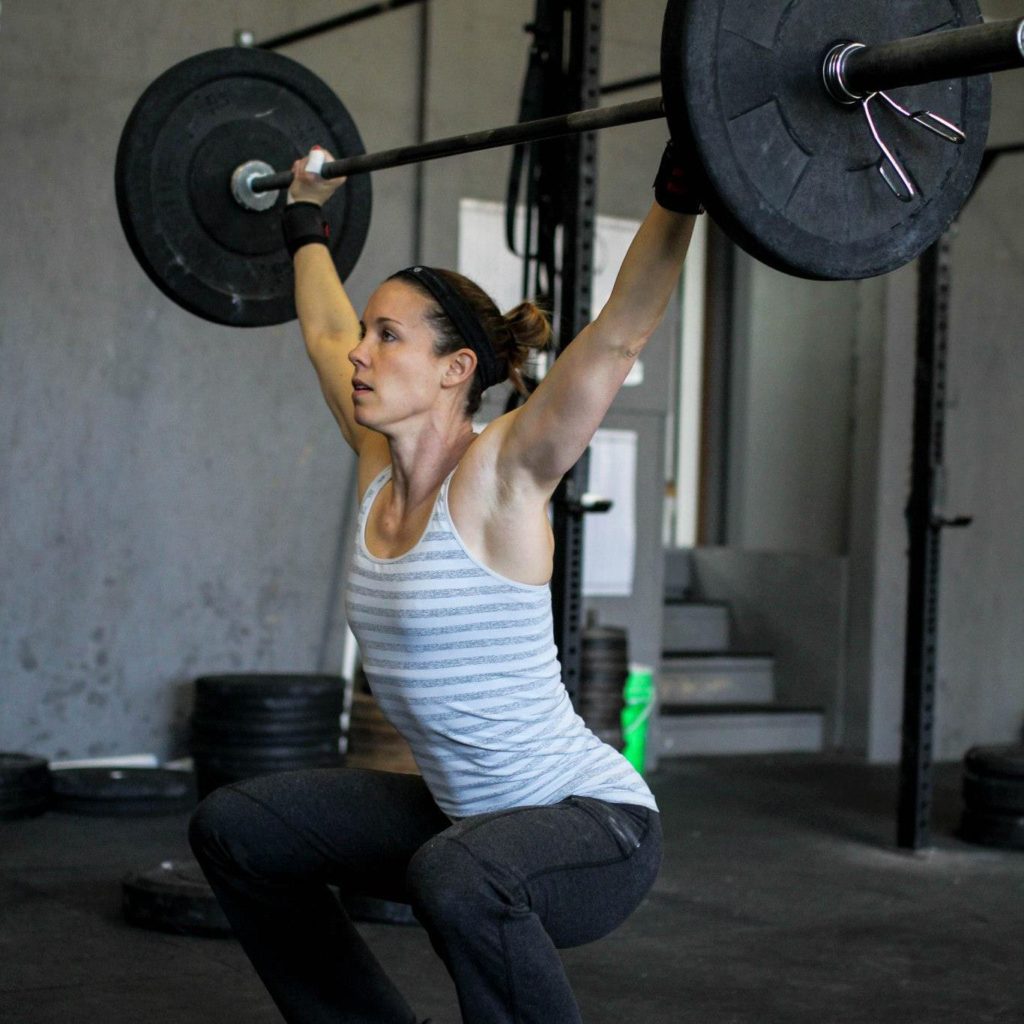 Written by Boom Boom Performance Nutrition Coach, Courtney Sturgeon. Courtney is a health coach specializing in nutrition and positive long-term lifestyle changes. After graduating from Oklahoma State University in 2001, she and her husband moved to the PNW where they currently live with their 2 children. While taking some time off from working as a Certified Ophthalmic Assistant to raise her children, she discovered her true passion and calling in the field of health, fitness, and nutrition – now coaching clients full time.  To work directly with Coach Courtney on your nutrition, click here now.
You can reach her at [email protected] or follow her on Instagram at @coachcourtney_bbp 
---
Sources: