Almost 20% of people in Europe and the US work in scheduled shifts (shift work).1 This includes emergency services workers, industrial workers, and those in call centers.
Shift work is becoming increasingly common, along with a rise in working unusual or long hours outside of the "standard" 9-5 job. Being on the clock for anywhere from 12 hours overnight, to 72 hours straight, typically on the go, and sleeping and eating when you're able…
The details of shift work vary, but it is generally accepted that working in shifts impacts your sleep patterns, food choices, exercise routine, and overall health and wellbeing. The lack of a consistent schedule causes disruptions to your body's natural circadian rhythm and has led to obesity, diabetes, and other diseases becoming increasingly common among shift workers.1
Your body has a natural clock, also called circadian rhythm, that helps regulate when you're hungry, when to digest, when to sleep, etc. According to the National Institute of General Medical Sciences, "circadian rhythms are physical, mental, and behavioral changes that follow a daily cycle." 4
Someone with a "normal" work schedule would have a natural circadian cycle that follows the 24 hours in a day. For example, going to bed when it's dark out, waking up when it's light, lowering body temperature at night, decreasing melatonin & increasing cortisol to help you wake up in the morning, etc. Various biological and physiological behaviors are synchronized with this natural 24 hour cycle.
Think about your day yesterday. You probably woke up, ate breakfast, digested for a few hours before your next meal, ate again, worked out, went home, ate dinner, and got to bed at a reasonable time. I bet most of your days follow a very similar schedule day-to-day and your body is used to it.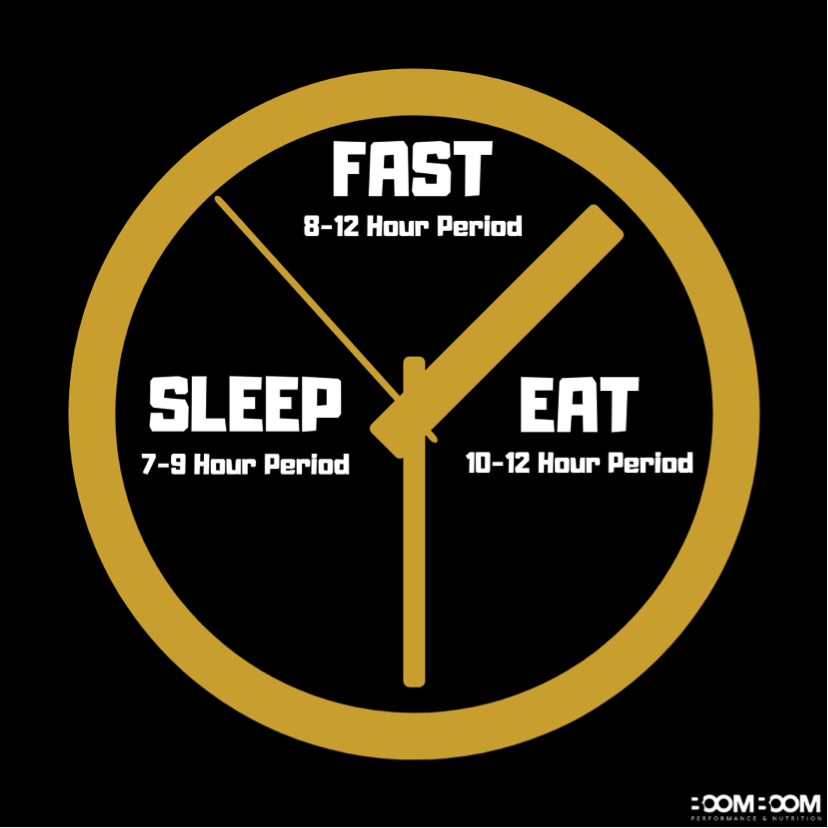 Working in shifts disrupts the natural 24 hour cycle of your circadian rhythm, causing fatigue, changes in appetite and digestion, and sleep disturbances. These disturbances can also cause issues with hormone levels and regulation. Without a consistent natural clock, shift workers are more vulnerable to weight gain and disease.3
For nurses, doctors, EMS workers, firefighters, industrial workers, and others, having a solid sleep and workout schedule is a challenge. Participation in shift work decreases the opportunity for regular exercise, which has a major effect on our body's biological responses.1 It can be tough to squeeze in a workout when you've been on your feet, working hard throughout the whole night.
When is the last time you stayed up through the night? I bet if you made it a solid 24 hours without sleep, you weren't super pumped to hit the gym the next day.
But after a solid eight hours of sleep and sticking to your nutrition and schedule all week, you were ready to PR!
Without proper exercise, shift workers miss out on the benefits of burning additional calories, tiring yourself out for a good night's sleep, and the potential psychological pump or post-workout endorphins.
Along with sleep and exercise disturbances, eating behaviors are often affected by working in shifts. Sometimes food is unavailable when you're hungry or you don't have time to eat, and other times you may snack through the whole night when you would typically be fasting. Though not conclusively linked, studies suggest random eating patterns can alter your hunger response, metabolism, insulin sensitivity, and digestion.
One study showed that meal frequency is typically reduced for shift workers while snacking is increased, and in my experience, it is much more difficult to hit your macros with snacks rather than full meals. The same study showed that availability had the strongest influence on types of foods consumed.1 Preparation and meal prep would therefore play a major role in whether or not you can stick to your nutrition plan while working shifts.
[ We filmed a video on this → "In Defense of a Rigid Meal Plan" ← Click Here To Watch Now ]
Social and family life may also be affected by shift work. Feeling pressure to "make up" for lost family time on days when you're off shift can cause added stress and lack of personal time to recover. This might also cause you to further miss out on physical exercise as well as leisure activities, exacerbating the potential for health issues.
Lack of exercise, poor sleep quality, and random eating patterns can have a huge impact on a shift worker's physical, emotional, and social wellbeing. Because of these added stressors, shift workers are more at risk for developing chronic diseases.2 Diet and nutrition play a lead role in attenuating your body's stress response and helping prevent these diseases including obesity, type 2 diabetes, cardiovascular disease, cancer, dental disease, and osteoporosis.1
Depending on your career, working in shifts might be unavoidable, so what can you do to prioritize your health while still being a shift worker?
5 Ways To Negate The Effects Of Shift Work
→ Dial in Your Nutrition
The best way to reduce disease risk and combat the various negative associations with shift work is to have a personalized nutrition plan. Working one-on-one with a coach is a great idea if you're struggling with fatigue, poor sleep quality, what to eat and when, stress, or any other issues. You can also self-educate to understand the nutritional demands of your body. But the big key here is to find a macronutrient prescription that works with your schedule and lifestyle to make sure you have the energy you need to get the job done and also the recovery to stay healthy in your career.
→ Stick To a Meal Schedule
One way to help your body clock maintain its rhythm and decrease the stress on your body is to create a meal schedule you can follow while on shift and on your days off. For example, you could eat meals at 7am, 10am, 1pm, 4pm, and 7pm. Once adjusted to specific meal times, your body will regulate hunger responses and metabolism around that schedule. As hard as it may be to stick to this, at first, when you're on shift… it's imperative for your internal body clock!
→ Be Prepared
If you can't quite nail down a consistent meal schedule, make sure you have plenty of on-the-go options to fill in the gaps. Inhaling a bag of cheetos during a short break probably won't leave you feeling satisfied or provide real fuel for the rest of your shift. Instead, stock up on hard boiled eggs, natural jerky, apples & nut butter, low sugar yogurt, protein powder, sliced veggies & hummus, and protein bars. Having a mix of nutritious snacks ready to go will help keep your energy balanced throughout your shift while also helping you make better food quality choices when you're in a rush.
→ Keep Meal Prep Simple
I'm guessing the last thing you want to do when you get off a long, crazy shift is meal prep before you go back on, but meal prep doesn't have to be complicated. Think about simple meals you can make like combining a bag of frozen veggies, microwavable rice, and some deli meat. Does that sound a little boring? Maybe, but it gets the job done, providing you with a balance of all your macronutrients and at least one serving of veggies. Another idea is to utilize your slow cooker and/or instant pot. Cook your protein in the slow cooker and throw some potatoes and veggies in your instant pot. This requires very little hands-on time in the kitchen and sets you up with several macro-friendly meals to eat throughout the week.
[ Check Out Our New YouTube Cooking Series With Coach Courtney, HERE ]
Don't have time to set aside specifically for meal prep? Plan to cook extra food with every meal you make on your days off. Make enough so you have plenty of leftovers to take to work with you.
→ Let Go Of What You Can't Control
You already have a stressful job so don't add to that stress by obsessing over hitting your macros exactly on the dot every single day. Very few days are perfectly smooth whether you're on shift or off, so be sure to dial in your food choices and time management to the best of your ability on your days off. That way if things don't go as planned when you're back at work, at least all of your days off are solid. Try your best to be prepared going into your shift by meal prepping and choosing nutrient-dense foods, but remember to give yourself a break when your shift is chaotic and you fall short on your nutrition or your workout plan. Let it go, make it a priority to get back at it the next day, and focus on what you can control.
Busy work schedules and demanding jobs can sometimes make you feel like that's all you're able to handle, but don't let your job get in the way of living a long, healthy life.
Take these 5 steps, begin to integrate them at your own pace, and track your biofeedback so you can truly feel the benefits improving your natural circadian rhythm will have!
---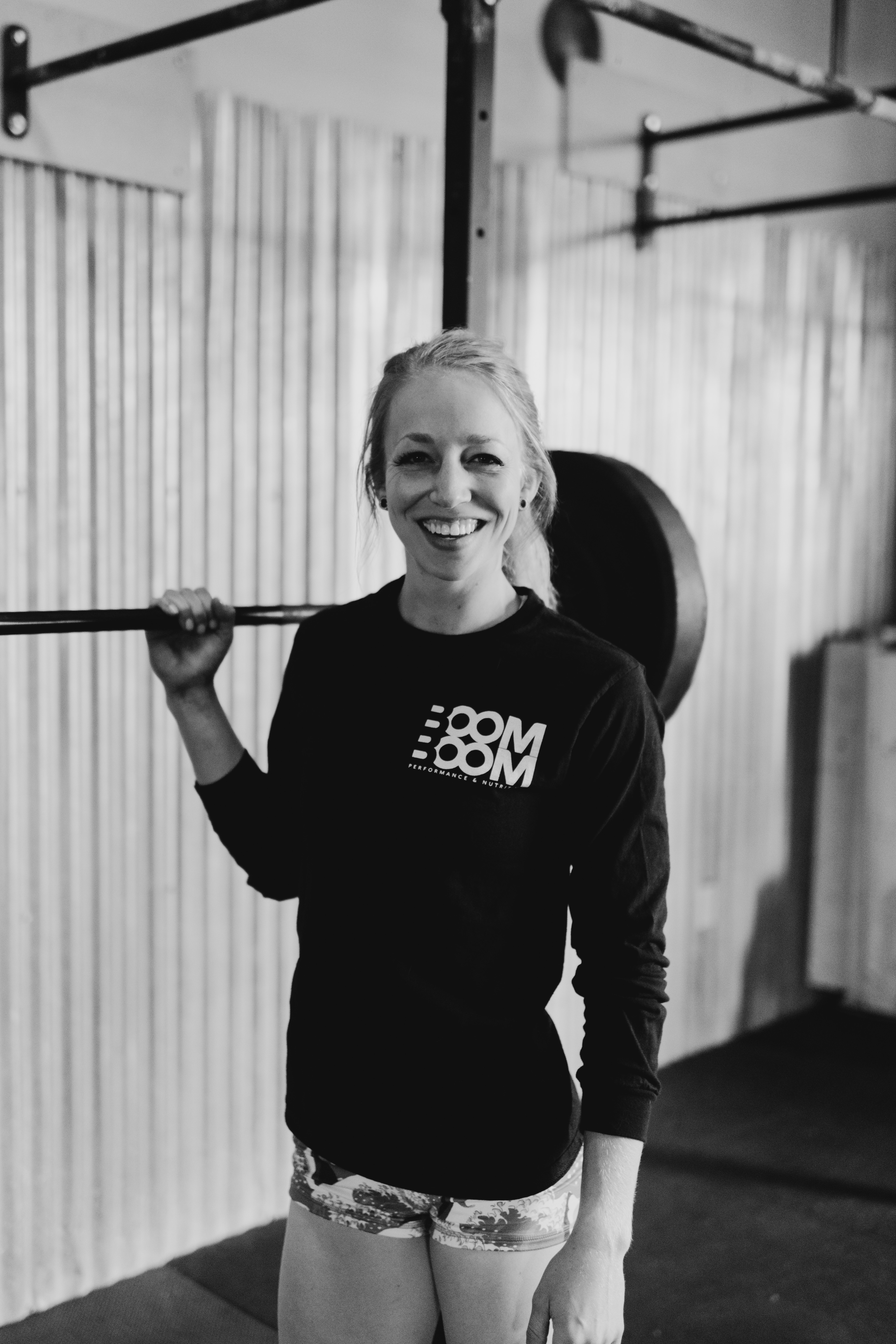 This is a guest blog written by Caroline Ofenstein. Caroline is Certified With Precision Nutrition Coach, NCI, CrossFit, and also a Boom-Boom Performance Nutrition Coach. Caroline is our go-to source for CrossFit Nutrition AND bridging the gap between Aesthetics and Performance, which is where she has recently pushed her focus into learning exactly how you can achieve both performance and the lean physique we all strive for.
---
Sources and further reading:
Obesity_and_Metabolic_Syndrome_in_Mice_Lacking_a_Circadian_Clock