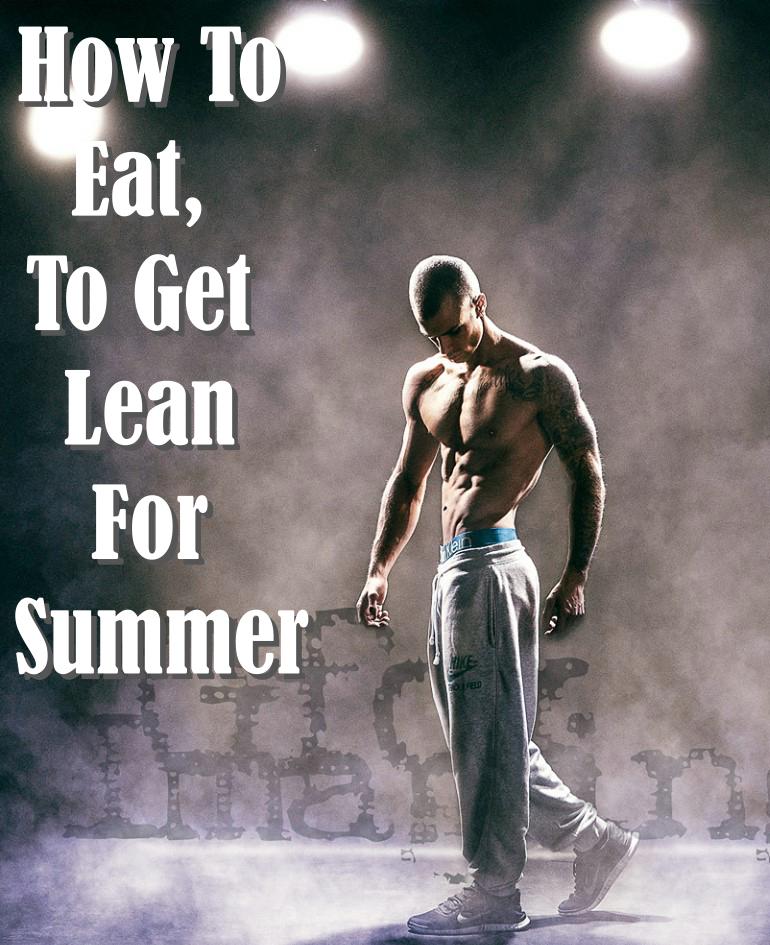 What is the best fat loss diet plan?
I always get that question and I always hear media titles about which meal plan to shred fat the fastest or a specific plan that some bodybuilder is on or some actor that got shredded to be in an action film…
But guess what the issue with that is, you're not that bodybuilder nor are you that actor.
What worked for them isn't going to work as well for you and it is as simply disappointing as that, I'm sorry. But the reason it did work so well for them is because they had a coach design it for them and adjust things along the way to fit their body, their goals, their training, and their lifestyle.
So where does that leave you to go? What plan should you stick to then?
Well in my personal opinion and experience with clients I've had and managed the nutrition of, building habits and a system that allows you to maintain a functional lifestyle works best.
But there is more too it then just eating clean and training hard, we do go into some numbers once the basics of our habits are initially established which typically takes 2-4 weeks depending on the person.
[Click here if you'd like more info on what habits to build in order to get lean.]
So what I will be giving you today is an outline that will help you create an eating plan to get lean, just in time for the summer!
My key strategies are simple, less stressful, and allow you options so you can enjoy the food and have some choice while doing so. What I mean by this is that it is completely insane to say you HAVE to eat egg whites and ground turkey if you'd rather eat fish or protein powder or steak… Hate rice? Ok cool, eat potatoes or oats or ezekiel bread or fruit! Protein is protein and carbs are carbs, just got to get the overall macros in check. [To an extent, pop tarts are not equal to quinoa…]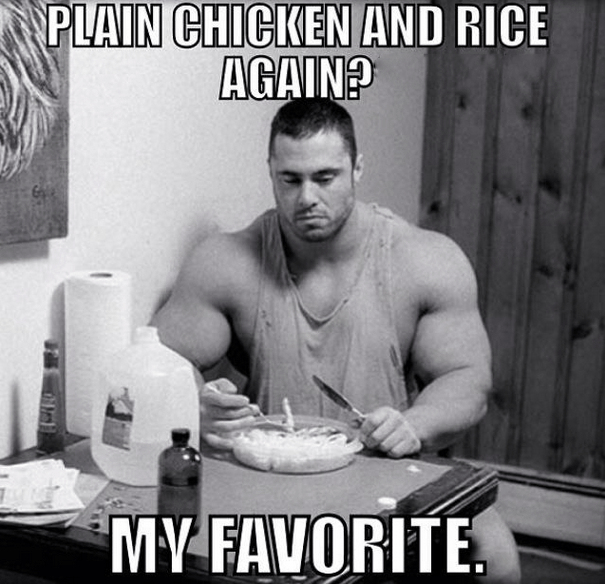 But before I go on a random rant, let's get back to the mission – Helping you figure this out!
So first thing to calculate and implement, is protein.
For this I want you to take your bodyweight, round-up to the nearest tenth. Once you have that number, divide it by the number of meals you plan to eat and then divide those numbers up to the nearest increment of 5-10.
For example, I weigh 165lbs and I eat 5 meals per day. So for me this would be 33g of protein per meal, but I will be eating anywhere between 35-40g of protein because I will round-up and its honestly not worth stressing over the gram!
This is a general number for protein, it may even be slightly more than needed but it will also keep you satisfied fully and it ensures that your diet's biggest macro ratio is coming from a low-calorie, easily burned, and highest burning (you burn more calories eating/digesting protein) macronutrient.
So if you're in a situation where you have a lot of bodyweight to lose and you simply cannot eat that much protein, I would definitely recommend multiplying your bodyweight by .75-8 and using that as your number of grams per day.
But for those who are just looking to maintain muscle or get very lean, bodyweight is a good number.
Next is fat, this is a macronutrient many people underestimate in my opinion. You cannot have too much or your calories can spill over your limit and if you do not have enough you can encounter some serious issues from things such as hormonal imbalances.
So for this one the calculation is fairly easy, you'll divide your bodyweight by .35 and then round to the nearest whole number. For me this meant 165 x .35 = 57.5 in which I rounded to 60g daily.
Last but not least, carbs! So for this one you'll calculate your overall calorie intake and then divide the remaining calories by 4 to find your carb intake for the day.
But when calculating calories, we need to keep our goal in mind. So if your goal is fat loss than you would multiply your bodyweight by 12, if you wish to maintain your size or add strength/muscle while getting leaner than you'd multiply your bodyweight by 14, and if your goal is to gain weight/muscle mass then you'd multiply bodyweight by 16.
Now remember, all these numbers are general guidelines and you would then adjust along the way to find your best number for results.
For instance, lets say you're at the beginning of your weight loss journey and have a large amount of weight to lose. You may find that 12x your bodyweight is still a lot of food to consume daily and because you have a good amount of stored body fat, you can actually drop this down. In this case I would either subtract 500 calories from your total or simply multiply by 10.
So again I will use myself as an example, assuming I'm trying to get lean for the summer – 165lbs x 12 = 1,980 in which I will round down to 1,950.
I'm eating 35-40g of protein per meal, but I will use 40g because honestly I like to eat! So I always add a little extra protein to my meals, this would be – 40 x 5 = 200g of protein per day.
Protein has 4 calories per gram, so – 200g x 4cal = 800 calories.
Next is fat and that is running at 9 calories per gram. So – 60g x 9cal = 540 calories.
Now before carbs come in, I'm looking at 1,340 calories per day.
1,950 – 1,340 = 610 calories and if I divide that by 4, to get my total carb intake, I'm looking at 152.5g per day in which I will round to 150g.
So my macros are looking like – 200g protein/150g carbs/60g fat.
This is a fat loss macro plan and it is split into 5 meals a day for me, evenly.
This would mean I'm getting about 12g of fat per meal and40g protein per meal. But for carbs I like to spread them around my workout. For me on a heavy training day, I like to have about 30g of carbs pre workout and about 50g post workout. Since that's 80 grams of carbs right there, that leaves me with 70g in which ideally will be spread out evenly per meal with mainly veggies and some light fruits.
This is the ideal breakdown for a great fat loss diet approach, but there is one more factor that can be added in pretty easily and can help get great results.
Carb Cycling. This is where we cycle between higher and lower carb days to create more of a caloric deficit on the days where you're not training as hard and will not need those extra carbs for muscle recovery and glycogen replenishment.
So the easiest way to do this is by taking out a small amount of carbs on the days you do conditioning or cardio and also your rest days. For me and for the diet example I used above, this would be simply removing the pre-workout meal with 30g of carbs.
So that brings my carbs down to 120g on those days, this can also be adjusted along the way to progress results even further. It's a great tool because you can slowly strip a little more carbs out of those days every so often until you get to your goal, without dropping your weekly calorie consumption too much to cause any serious damage or ruin your muscle/strength gains and recovery.
So as you can see, this is a system that you may need to play around with and adjust along the way. But it is also a great template to use, start out with, or simply learn how to control your own diet without following some bullshit article off a website about what Dwayne "The Rock" Johnson ate to film pain and gain… that dudes a monster, you shouldn't eat what he eats!
So as I said before this is a great system you can use to get super lean for the summer, but it also doesn't need to be so systemized and you can still get great results. What I'm talking about here is those people who hate tracking calories, hate measuring food, get stressed out over the numbers or just are simply too busy to do so.
For them, I would recommend calculating their daily protein and fat intake and then simply divide that into how much they need per meal for the given meals they typically eat on a daily basis.
Do some quick food research to figure out what exactly that looks like and then eyeball each meal for that amount! Add in something green, a bunch of colorful produce, and save your starchy carbs for after training…. BOOM! Results. The easy way!
Sounds too good to be true but it really is an easily achievable way to get the same results. The only difference is if or when you hit a plateau with your results, it's harder to adjust to progress further.
So whether you love the math or hate the math, you can get lean as ever for this summer and that time is now!
But if you're someone who likes the guidelines created for you, the accountability to keep you on track the entire process, and a guaranteed map to the results you want this summer – do yourself a favor and click on my face below, I would love to sit down with you and talk about exactly how we could do that!