Artificial sweeteners were created to make food taste better without adding calories. Some of the most used artificial sweeteners are saccharin, aspartame, and sucralose. There are a few key terms to focus on with artificial sweeteners. The No Observed Adverse Effect Level (NOAEL) is the amount that can be given to rodents without any detrimental outcomes (e.g., tumors). The acceptable daily intake (ADI) is measured in milligrams per kilogram of body weight per day (mg/kg/day) and is considered a safe intake level for a healthy adult. The FDA has a designation for substances that are generally regarded as safe (GRAS), where new substances must be submitted with scientific support. These terms help us understand the general safety of artificial sweeteners, but we also need to understand how they affect our metabolism, body composition, and gut health.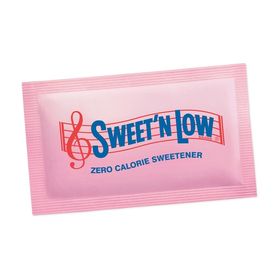 Artificial Sweetener #1: Saccharin
Saccharin is the oldest artificial sweetener and was discovered in 1878. It's rarely used in foods anymore, but can still be found in some diet soda (e.g., Tab) or in chewing gum. It's also used in some baked goods, and in Sweet n' Low (pink packets). Saccharin is a whopping 300-times sweeter than sugar. For a while, saccharin was thought to cause bladder cancer in rodents, but later this idea was abandoned when it did not translate to humans.
Furthermore, humans would need to drink about 800 diet sodas in a day to reach the carcinogenic doses that induced rodent bladder cancer. Current evidence suggests that saccharin also does not influence the gut microbiome in rodents or humans when consumed at maximum levels. The ADI for saccharin is 5mg/kg/day. Overall, saccharin is safe, yet the least used of the artificial sweeteners.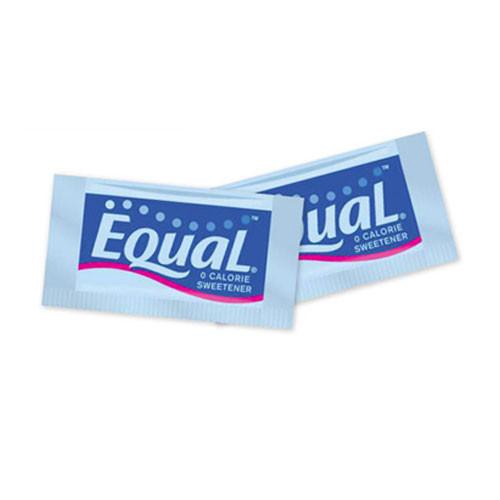 Artificial Sweetener #2: Aspartame
Aspartame was discovered in 1965 and is another oft used artificial sweetener (e.g., Equal, Nutrasweet). It is composed of phenylalanine and aspartic acid linked to methanol. Aspartame is 200-times sweeter than sugar with an ADI of 40mg/kg/day. Much like saccharin, early evidence suggested that aspartame causes cancer in rodents.
Researchers gave 20 mg/kg in their experiments, but this dosage is much less than the ADI for humans, with current limits set at 50 mg/kg. These findings were not corroborated with other rodent studies. Aspartame is recognized as safe by the FDA except in people who have phenylketonuria (PKU) that have a difficult time metabolizing phenylalanine, a component of aspartame. A can of diet coke has about 185 milligrams of aspartame, so for a 150lb (68.18kg) person, they would have to drink ~15 cans per day to reach the ADI.
Early research suggested that aspartame could alter the gut microbiome and induce glucose intolerance in rodents. However, more recent research suggests that aspartame has no effect on glycemia, glucose metabolism, appetite, or body weight in healthy adults. Nor does it have an effect on the gut microbiome.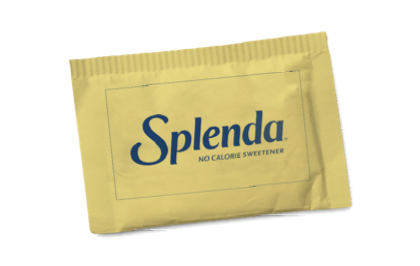 Artificial Sweetener #3: Sucralose
Sucralose is the newest of the artificial sweeteners and is 600-times sweeter than sugar. It is GRAS by the FDA. One of the perks of sucralose (aka Splenda) is that it can handle high temperature, which makes it ideal for baking. Research on sucralose in mice suggests that it can cause hematopoietic neoplasias. Again, there are concerns with the doses given to the those mice with the lowest dose being equivalent to 60mg/kg for humans. In comparison, the ADI for humans is 5mg/kg.
Further, this study was published by the same group who studied other artificial sweeteners in mice and found detrimental effects, so we have to be careful that they aren't biased towards finding that artificial sweeteners are unhealthy.
Others have found that sucralose is not carcinogenic. In terms of body composition, a meta-analysis found no association between artificial sweeteners and body composition. There is some data that suggests sucralose can influence the microbiome in mice and rats with normal doses. These findings (again) do not translate to humans. Ultimately, sucralose seems to be safe to use. 
Artificial Sweeteners and Body Composition
It's easy to get scared into thinking that artificial sweeteners are not healthy. It just doesn't seem right that something can taste so good and not have consequences. It's also easy to read a headline and not look into the study design, dosage, or duration to interpret the results. 
However, at the end of the day (as well as the end of almost every research study known to man, regarding artificial sweeteners), we're come to realize and understand that they're simply not harmful in low to moderate doses. So for you to use them in a very normal amount, is completely fine while following a diet and in fact may even be helpful for your adherence to that diet.
Due to the potential increase in dietary adherence and fat loss while consuming products with artificial sweeteners, such as diet soda, it may actually be advantageous for some individuals to utilize these on a regular basis (1)(2)(3)(4). This is due to the fact that it can help with cravings, to fix that sweet tooth without causing future cravings, as some people believe it can do, and allow you to more easily cut calories from sugary beverages.