It's that time of year again, the Christmas spirit and cheer is here and along with it came all the "diet-ending" treats we love so damn much.
Maybe it's just me, I highly doubt it, but there is nothing I love more than Christmas.
This time of year always seems to have everybody smiling a little more, being a little more generous, and most importantly it brings family and friends together like nothing else.
But it's also the most dangerous season for staying on track with your diet…
I don't think there is a person on this planet that doesn't love at least one of the great holiday foods, deserts, drinks, or high calorie holiday treats out there, most likely prepared that specific way you love by Mom or Grandma.
And because of the amazingness that happens on Christmas day, I have two tips for you that will surely help you stick to your guns and continue on your fitness journey.
#1 – Remembering one simple fact…. CHRISTMAS IS ONLY ONE DAY!
Yes, the treats are around for a lot longer than the day of Christmas itself… But that doesn't mean you need to eat them the entire month of December.
Remember your goal and stick to it save your cravings for the day of and enjoy yourself on that day. Or even better yet, give yourself a day of the week that you plan to make some Christmas cookies and eat them right then and there (Maybe not ALL of them… but you get the point, its not a regular occurrence).
#2 – Get your ass in the kitchen and whip up some HEALTHY Christmas Treats!
Now you're probably thinking I'm a little crazy… Like, "Do those even exist?!"
And the answer is yes, they actually do. This is exactly what helped me stick to my plan last year, up until Christmas Day of course.
Now realize that because these are "healthier" options, doesn't mean you can go all out on these like they're the staple in your diet.
But when it comes time to make treats for the holiday party or because your kids have been waiting all year for some Christmas treats, these are the best substitute for your situation.
So below I gathered 7 of my top Christmas recipes that are actually made from healthy ingredients and that can be easily fit into your diet.
1 – Dark Chocolate Peppermint Truffles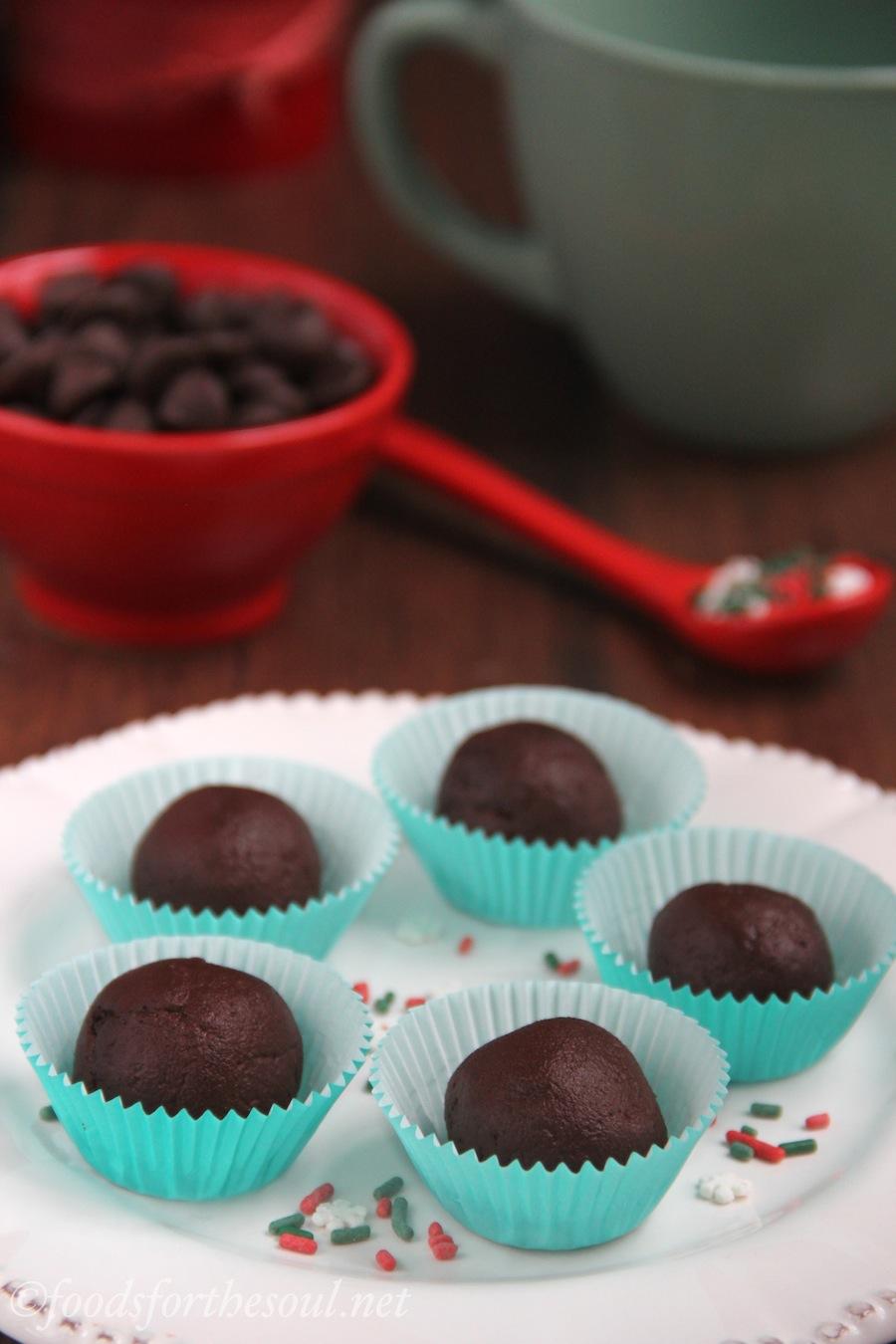 [Photo by – amyshealthybaking.com – Click HERE for Recipe & Nutrient Facts]
Nothing says "Christmas Treat" like peppermint things, so I had to throw this one at the top… Plus lets be real, everybody loves chocolate.
2 – Coconut Cream Shortbread Cookies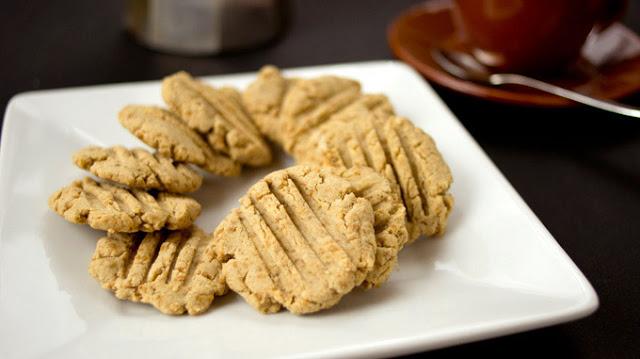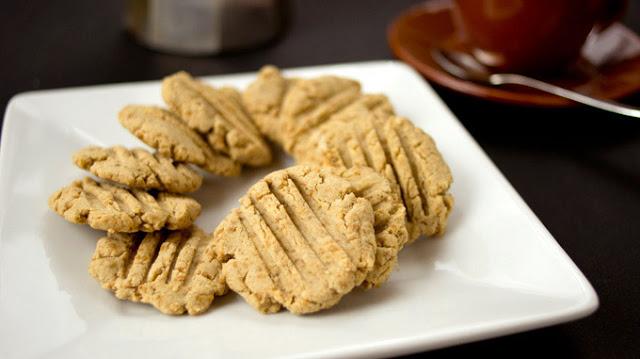 [Photo by – cucinalibera.com – Click HERE for Recipe!]
Short Bread Cookies are easily my weakness, way to hard to stop at just one! These are a great substitute for the normal recipe. No gluten, soy, corn, nuts, or refined sugar… Don't know how the hell she came up with a good way of doing it, but she did!
3 – Almond Butter Pumpkin Pie Truffles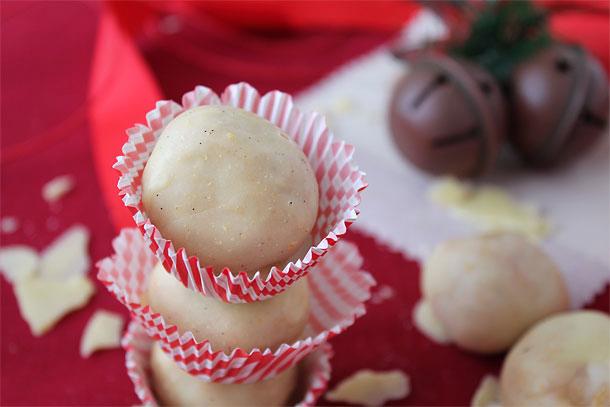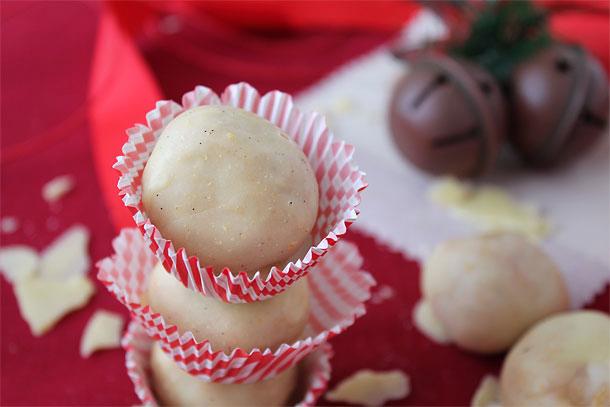 [Photo by slimpalate.com – Click HERE for the Recipe!]
Ridiculous… That's all there is to say about this one.
Although these take a little more precision when making, great one for when people are at your house, you need to bring something to a holiday event, or if you enjoy getting in the kitchen and throwing down!
The recipe makes a good amount of these little truffles and they're guaranteed to kill it with the taste buds.
4 – Paleo Gingerbread Cookies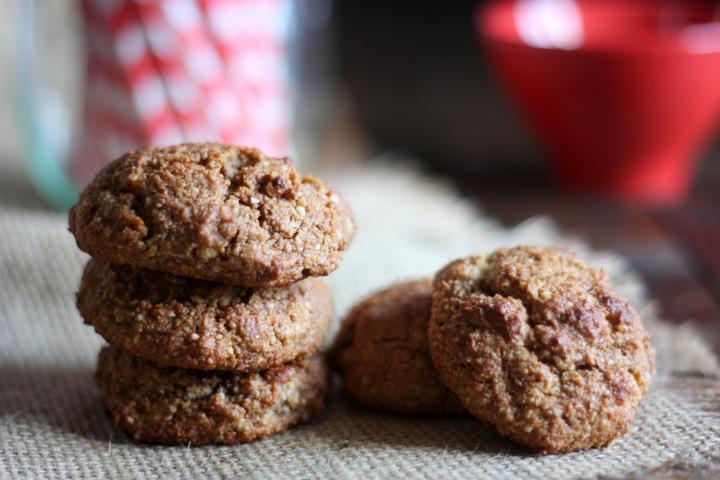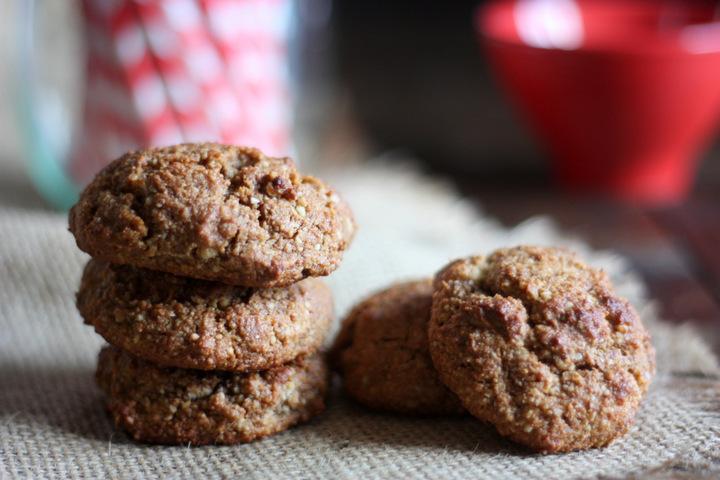 [Photo by mommypotamus.com – Click HERE for the Recipe!]
Another one that has "Christmas" written all over it. I know for me, when I was a kid growing up, I loved making and eating Gingerbread cookies and houses… Well actually, I never liked making them – I just ate them.
But this is an awesome and healthy version of the classic Gingerbread Cookie.
5 – Paleo Eggnog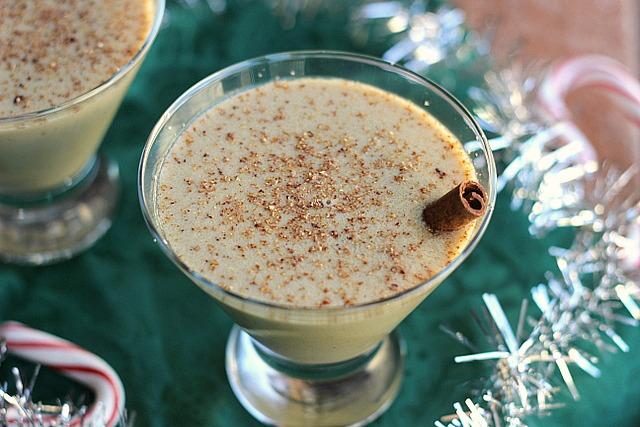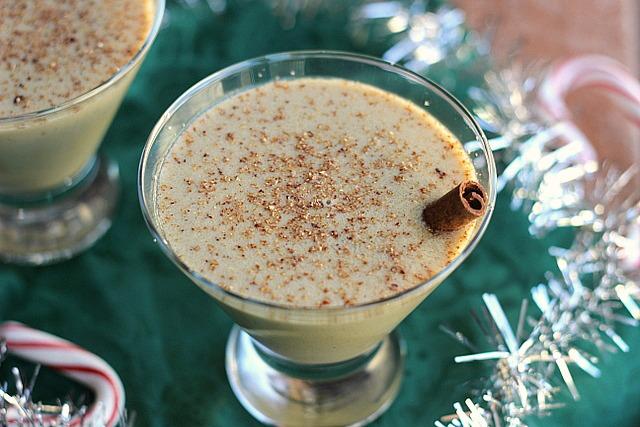 [Photo by oatmealwithafork.com – Click HERE for the Recipe!]
Whether you just like to sip on a little egg nog Christmas morning or prefer to dump copious amounts of liquor in your egg nog, no judgement here, it's a staple with this holiday.
Here's a recipe that brings paleo ingredients to the nog and takes away a lot of the calories.
With this one, I'm just going to be real… I'm going for the real deal Christmas morning and going to enjoy every damn sip of it, but if you do want to drop the calories and be a little more guilt free than myself – this is perfect for you.
6 – No-Bake Pumpkin Bites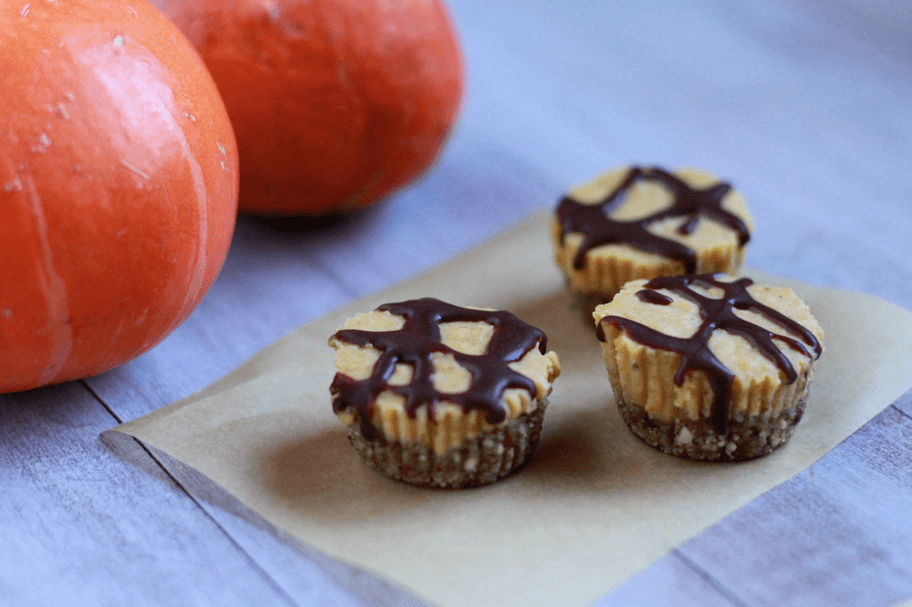 [Photo by savorylotus.com – Click HERE for the Recipe!]
If any of my clients are reading this, I know you are, this is the golden path to no more burpees… Just saying 😉
Another paleo, grain and dairy free, delicious desert-treat recipe for the holiday party. Recipe makes 24 of those beautiful things!
7 – Pecan Pie Cookies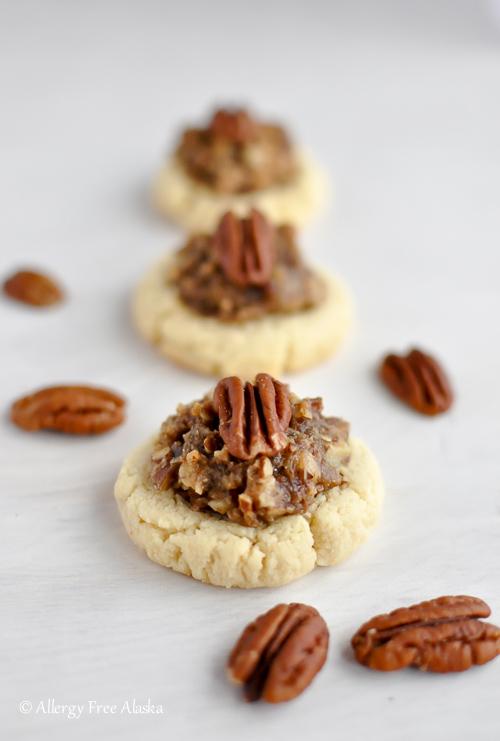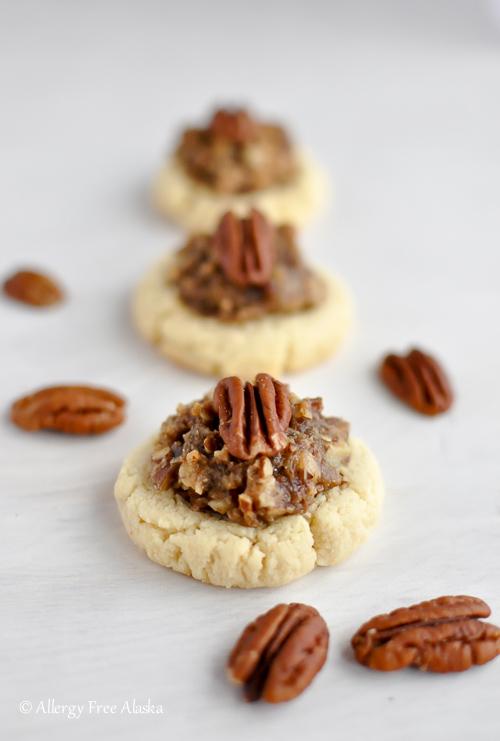 [Photo by allergyfreealaska.com – Click HERE for the Recipe!]
Damn… I've never gotten this hungry from writing a blog.
Well, last but definitely not least, the Pecan Pie Cookie is the shit. Enough said. All excellent ingredients and friendly on probably any diet you're on, really.
Now is time to get in the kitchen and start baking for the holiday! Or just wait til' Christmas gets here so you can stay on your nutrition plan… But when that day comes, you got PLENTY of recipes to try and like I said before… (To my clients)
If you need a test dummy or just really hate doing any specific exercise, you know what to do!
[For more tips, recipes, lessons, insights and more – Subscribe to my newsletter now, below!]