So you want to start exercising and eating "clean," but where do you start? There is so much information out there it can be overwhelming. You are definitely not alone in not knowing where to begin. Whether you have some epic New Year's resolutions planned, or you want to fight off the symptoms of aging, or you just need to make a change to live a more active life, everyone starts somewhere. We've all been at square one.
To help you get a head start, here are the easiest actions to implement right now to start living a healthier, more active lifestyle.
Check your sleep schedule
Sleep is not a sexy topic, but it is an important one. If you're averaging less than seven hours of sleep each night, start here!
Sleep can have a major impact on your workouts, your hormones, body composition, and your overall health. Without proper sleep, your immune system doesn't have enough time to recover and heal injuries and your hormones, like glucose and cortisol, aren't regulated efficiently. This leads to poor recovery, feeling fatigued, and overeating.
Our bodies need sleep to recharge and without adequate sleep (7-10 hours for most people) we increase our risk for diabetes, obesity, hypertension and other health issues.
Tips for better sleep:
Keep your room cool

Put away electronics an hour before bed

Have a nighttime routine to get you ready for sleep

Avoid caffeine after noon

Avoid sugar/fruit late in the day

Try taking a magnesium supplement (or CBD) before bed
Track your steps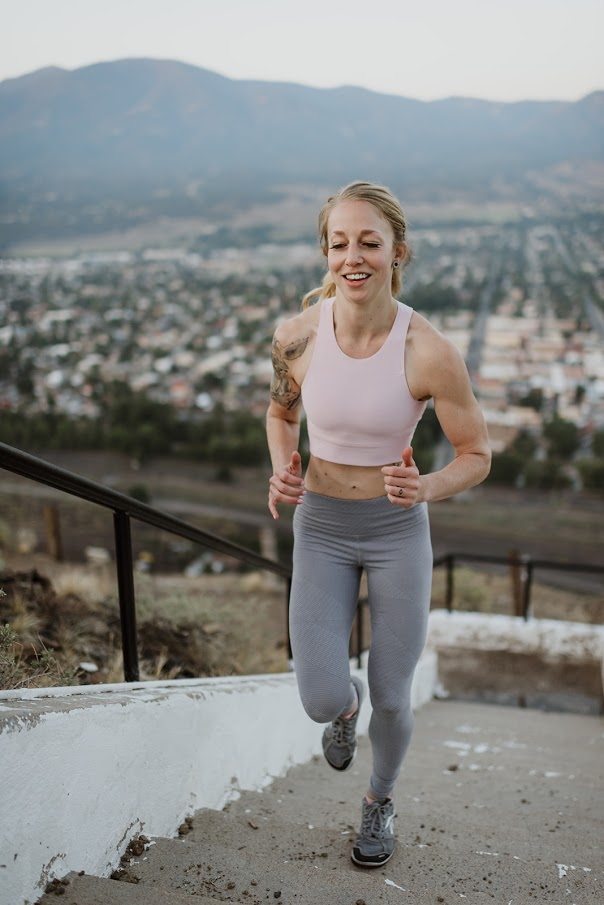 Use the Health app on your phone or, if you want to be more accurate, go grab a FitBit or another activity tracker and start tracking how many steps you take each day. Slowly work up to a goal of 10,000 steps/day. This number is the recommended daily amount of steps, adding up to about 30 minutes of activity. This meets the U.S. Department of Health and Human Services' recommendation of 150 minutes per week of moderate-intensity exercise.
Activity trackers, like FitBit, can also remind you to get up and move throughout the day. This is a game changer if you have a desk job and will increase your NEAT (non-exercise activity thermogenesis). NEAT is the energy we expend not related to digestion or exercise like walking around the block, doing yard work, carrying your groceries, etc. Getting your daily steps up will help you burn a few extra calories and also meet your exercise goal for the week.
Add protein to each of your meals
Adding protein to your meals throughout the day is a simple and effective way to manage your weight. Protein is the most satiating nutrient and also has the highest thermal effect of food, requiring more calories to digest. Protein helps you recover from your workouts and aids numerous cell functions in your body.
Eating a diet high in protein keeps you full, making it easier to stick to a nutrition plan, and supports muscle mass which is a key component of getting that leaner physique.
Tips to up your daily protein intake:
Add egg whites to anything/everything – they're super tasty in oatmeal, just sub out some of the water for whites!

Always have cooked meat on hand – you can add shredded chicken or ground beef to pretty much anything… Soups, salads, wraps, etc.

Give yourself a protein meal goal. If you eat four meals divide your daily protein goal by four and make sure to have that much protein with every meal.
Drink more water
Staying hydrated will help digestion, energy, workout performance, brain function, and can lead to better food choices. Just drinking one cup more of water per day led to individuals in this study eating up to 205 less calories each day.
Try carrying a water bottle with you everywhere you go so you remember to regularly drink from it. And before scarfing down that second (or third) slice of 'za, drink a glass of water first and see if you're still hungry for that extra serving. Shoot for at least half your bodyweight in oz of water each day (plus 15 oz on days you exercise).
Audit your grocery list
The simple fact with this one is that if it's in your house, you will eat it. Hopefully you're trying to avoid processed foods, so don't go to the store and buy chips, cookies, candy, white bread, etc. even if they're for someone else in your household.
Take a good look at what's on your grocery list. It should predominantly be composed of perishable items like vegetables, fruits, and animal protein. Pro tip – don't grocery shop when you're hungry.
Stop calling foods "good" or "bad"
Slotting foods into the categories of good or bad can lead to disordered eating and an unhealthy emotional relationship with food. Yes, some foods are very nutrient-dense, but that doesn't make them "better," it simply means they contain more nutrients. How would you assign value to the pleasure you get from sharing dessert with your sweetheart on date night? The "bad" dessert certainly has some good qualities if it allows you to fully enjoy a social outing.
On the other end of the spectrum, green juices might seem like the perfect item to add to your diet, but look closer. You'll notice the juice doesn't contain any fats or protein and doesn't keep you feeling full so maybe you shouldn't put it up on that pedestal.
Instead of labelling foods as good and bad, pay attention to how different foods make your body feel. All food is consumable, some foods just fuel our bodies better than other foods. Restricting entire food groups or types of food is not a sustainable way to eat and live. If you enjoy eating high quality, whole foods that's great! But you should never make yourself feel guilty for having a glass of wine or a dessert on the weekend. Try to find a balance that allows your to reach your goals and also live the life you enjoy. That's how you will be able to stick to your nutrition plan consistently and see lasting changes.
Ditch the Screen
Are you someone who likes to switch on Netflix and continue last night's binge watch sesh while you eat lunch? Or do you like to scroll through Instagram in the morning while you eat your eggs? Developing the habit of mindful eating without any tablet, phone, or TV distractions has major benefits. Turning off the screen will help you focus on your meal and have a more fulfilling eating experience. This means eating slower, realizing when you're full, being aware of your surroundings, and enjoying the taste of your food more.
All of the above strategies can seem daunting, but remember, it doesn't have to be all or nothing. Pick ONE thing that you are 100% confident you can implement and start there. Set small, attainable goals for yourself and once you solidify a new habit, then you can add on.
For example, add 250 steps per day to whatever your baseline is right now. Once you get up to 10,000 steps/day, maybe you set a new goal of one strength workout each week. Are you consistently going to the gym once a week? Awesome! Maybe now you take a look at what you're eating and add a little protein to each of your meals.
Any small change you make from the ideas listed above will have exponential impact over time if you stick with it consistently. Patience + adherence + consistency = success. Every time.
---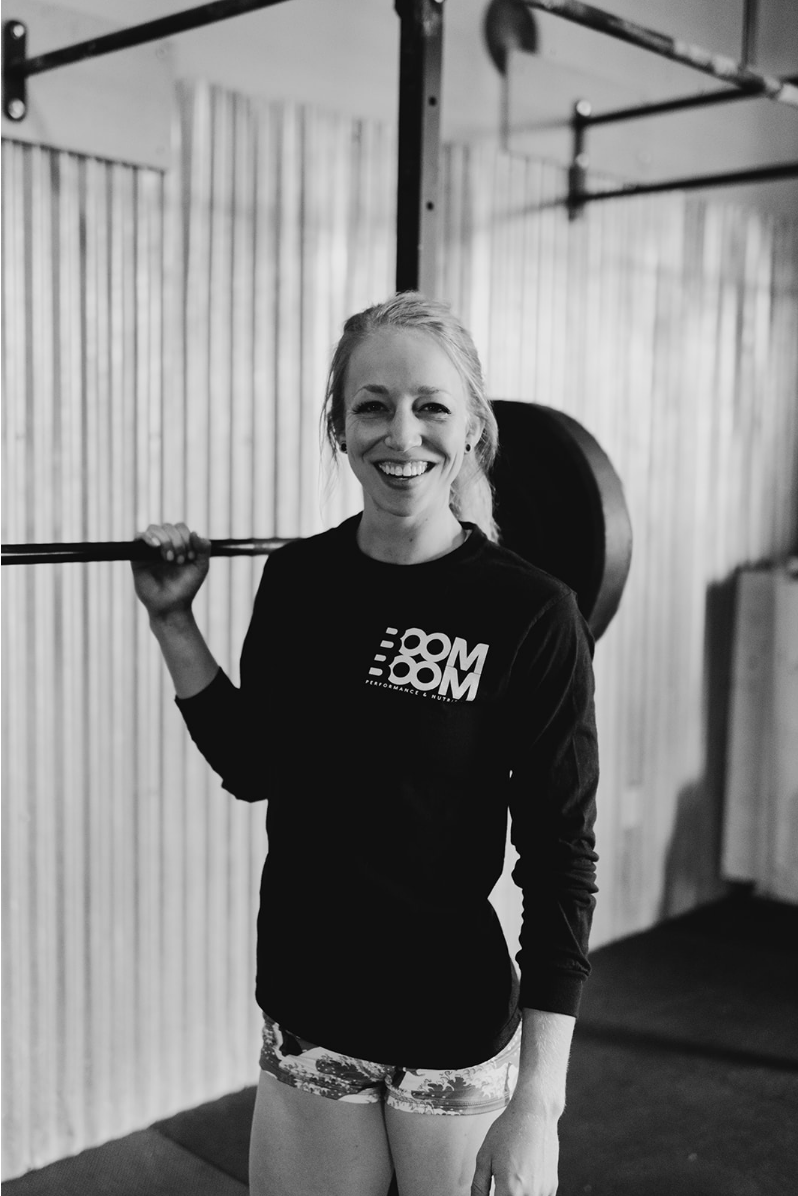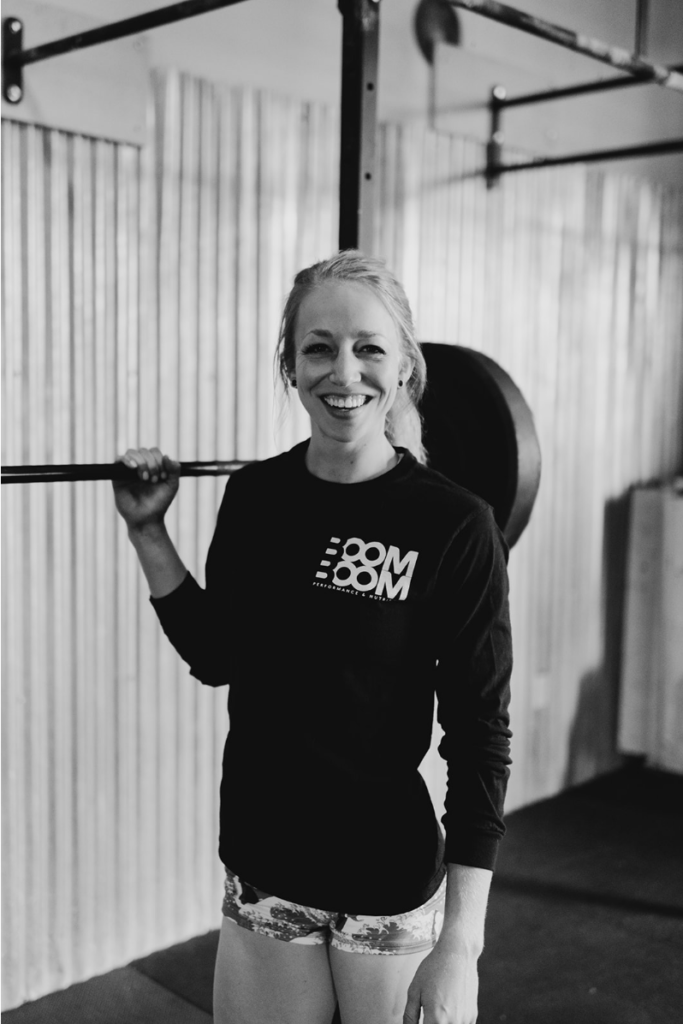 This is a blog written by Caroline Ofenstein. Caroline is Certified with Precision Nutrition, NCI, CrossFit, and also as a Boom-Boom Performance Nutrition Coach. Caroline is our go-to source for CrossFit Nutrition AND bridging the gap between Aesthetics and Performance, which is where she has recently pushed her focus into learning exactly how you can achieve both performance and the lean physique we all strive for.