One of the biggest struggles for me when I started "Dieting", I hate that word by the way… Let's just use "Eating" because in reality an eating plan should be something to get you results and keep getting you results long-term. A diet is temporary.
Anyway, back to my point!
One of my biggest struggles was getting in my greens. I just hated eating vegetables and the more clients I coach, the more I realize they share the same struggle.
Reality is, a lot of veggies suck when you eat them raw. Shit, I still don't eat a single vegetable if its raw and I eat a TON of greens every day!
The point here is simple, you need to get creative and learn how to cook or prepare them differently to really be able to enjoy them. Took me a while to realize that, like my entire childhood and teenage years actually…
But once I got into this fit and healthy lifestyle, I realize I just couldn't skip my greens any longer and expect good results.
So today, I'm going to help you the way I helped myself. I'm bringing you 7 Great Ways to Prepare Your Greens.
#1 – BLASTED BROCCOLI

[Photo By – danatreat.com – Click HERE for Recipe]
This is one of my absolute favorite veggie recipes, which is why I put it as number 1.
I first discovered this at my favorite restaurants in Seattle, Black Bottle.
It's essentially just roasted broccoli, but the combination of olive oil and spices on the broccoli makes it delicious, not too mention the slight crisp when you bite into it gives it an unusually satisfying texture.
Every "Non-Broccoli Lover" I've ever introduced this one too, completely changed their minds and joined the broccoli movement after trying this recipe.
Before you check out the recipe at the link above, just know you can play with this and make it to your own tasting. I personally have been limited too cayenne pepper, garlic salt, and pam…. STILL GREAT!
And if you track macros and need to use less olive oil or broccoli, or have no garlic to mince, you can still make it happen!
#2 – SWEET & SALTY GREEN BEANS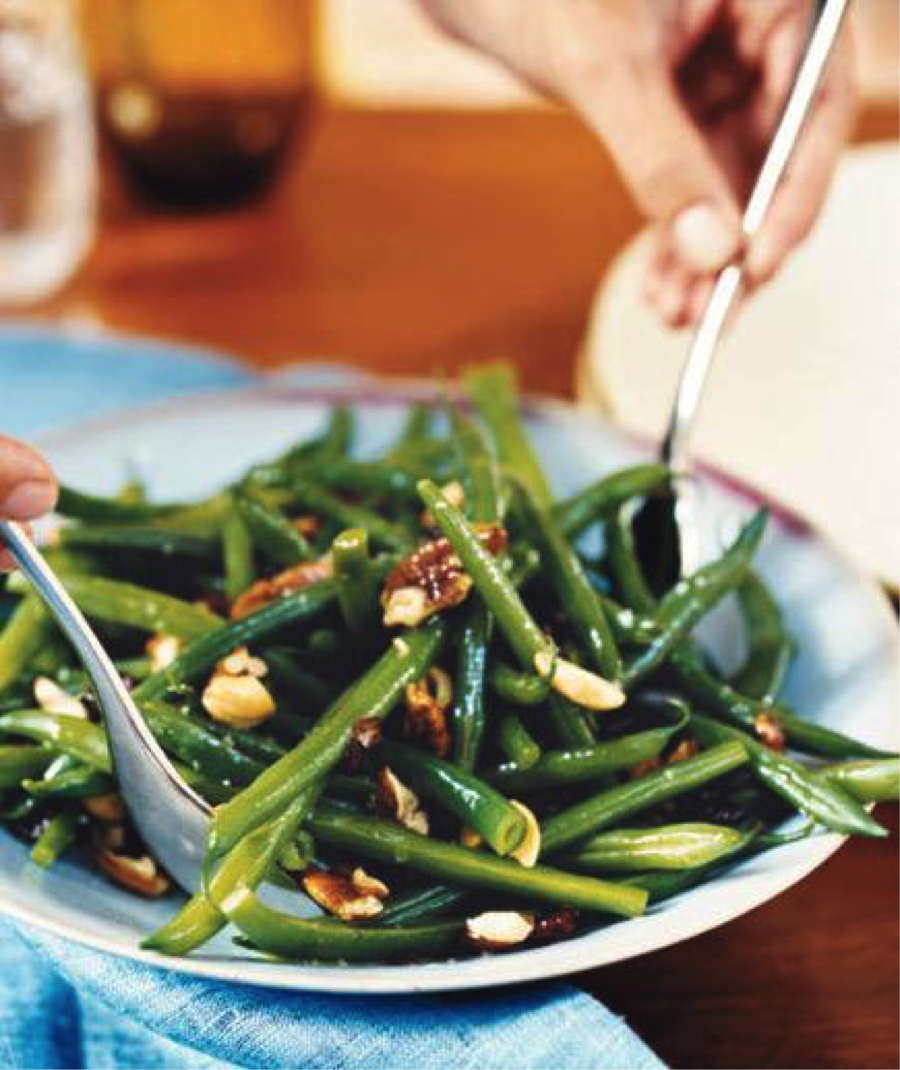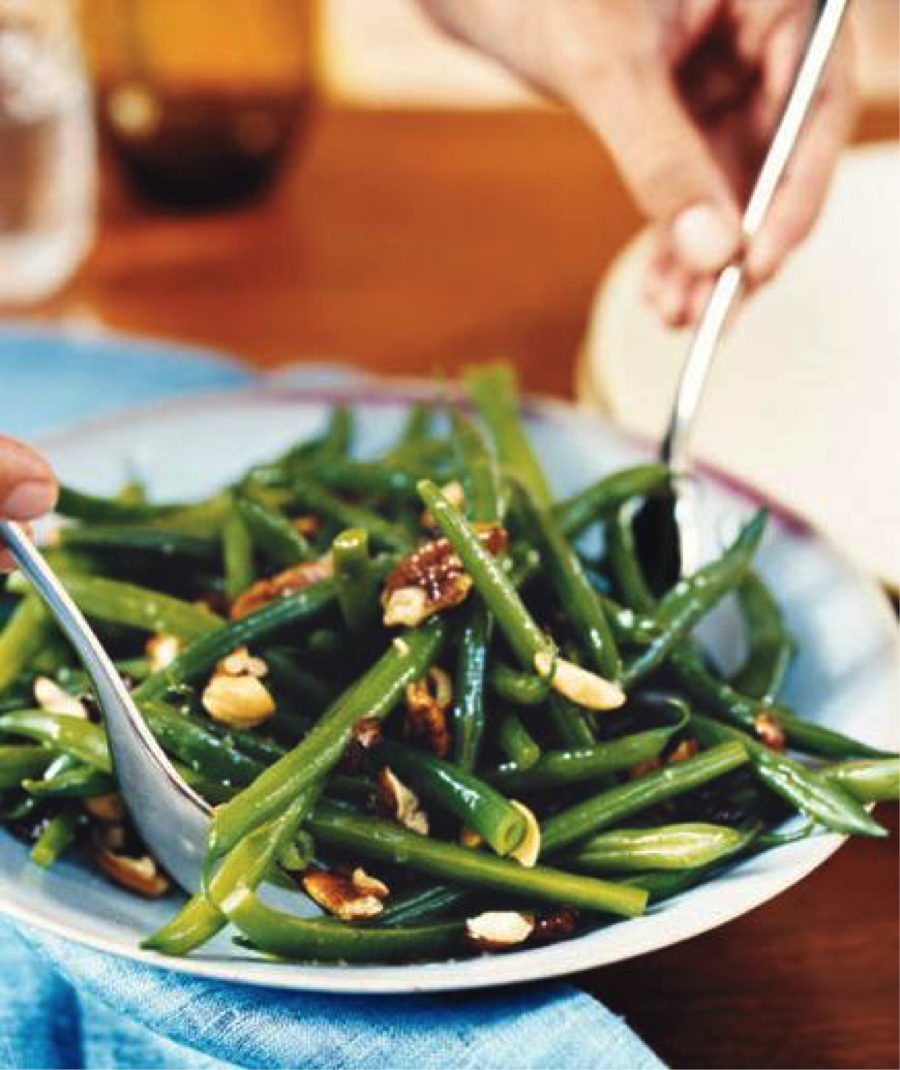 [Photo by – myrecipes.com – Click HERE for the recipe]
http://www.realsimple.com/food-recipes/browse-all-recipes/green-beans-roasted-nuts-cranberries
This is another awesome way to switch things up and make veggies seem, not so much like veggies.
The crunch from the nuts, followed by the sweet and sugary taste of the cranberries, makes this green bean dish one of my favorite ways to prepare these!
The great thing about this one too, just like the recipe above and probably most that will be on this list, is that you can switch things up to your liking.
Personally, I prefer pecans when I'm going for a sweet and salty crunch so I skip out on the "Mixed Nuts" ingredient and go straight for Pecans. So pick your favorite mix and throw it in!
#3 – GARLIC KALE CHIPS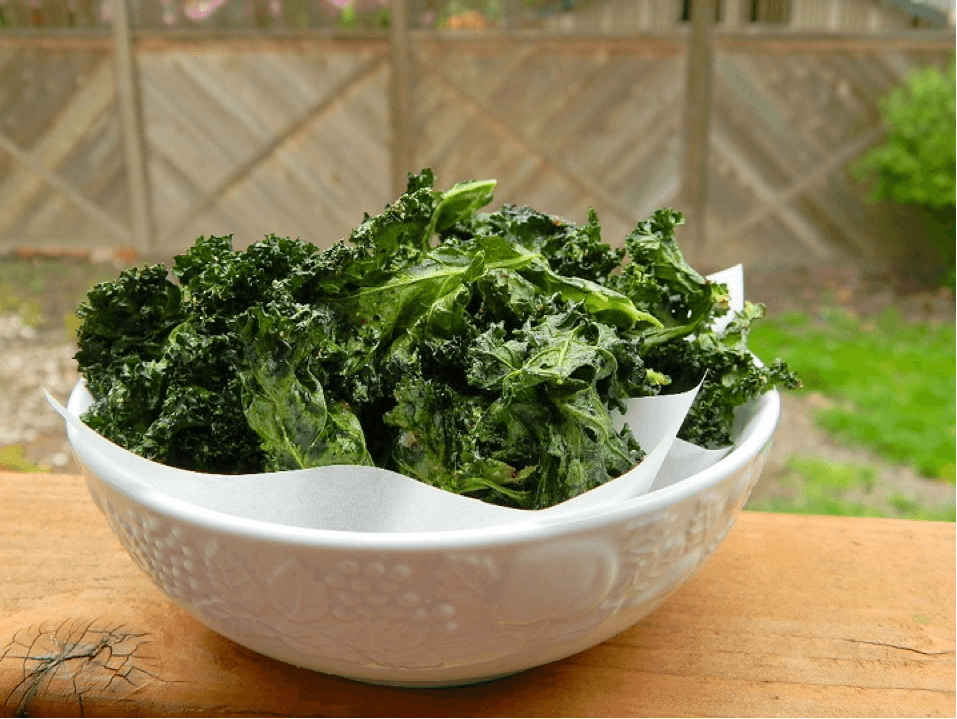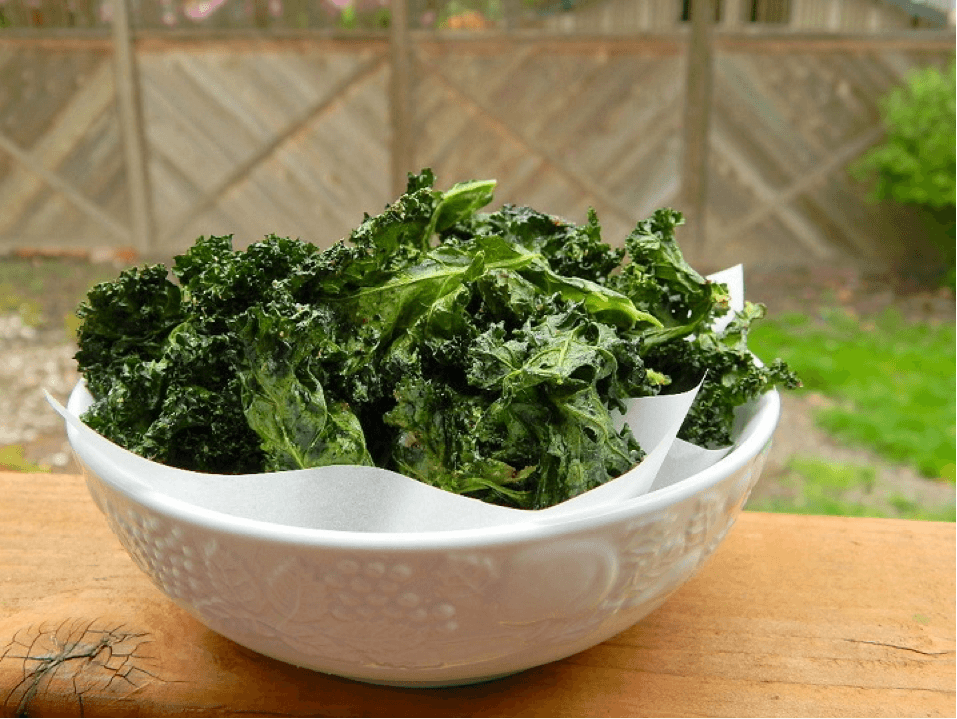 [Photo by – tattooedmartha.com – Click HERE for recipe]
Before sharing my thoughts on this recipe I want you all to know something about kale and myself…
I HATE KALE. Like, a lot…
But I love Garlic Kale Chips enough to eat an unrealistic amount of them, which I have done multiple times.
Kale can be rough, taste strong, and have an unbearable texture. Therefore I just really never use it, but the truth is that kale is a superfood and full of so many great nutrients so it is very beneficial to get it in your eating plan.
Kale Chips makes it possible, try these out and get rid of the junk chips you got in the pantry!
#4 – ROASTED BLUEBERRY BRUSSEL SPROUTS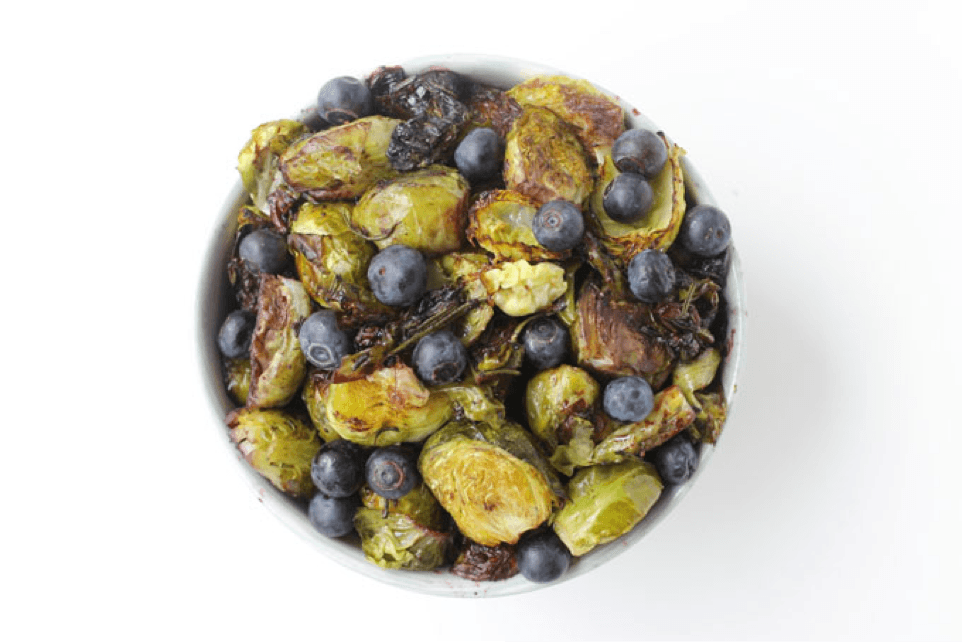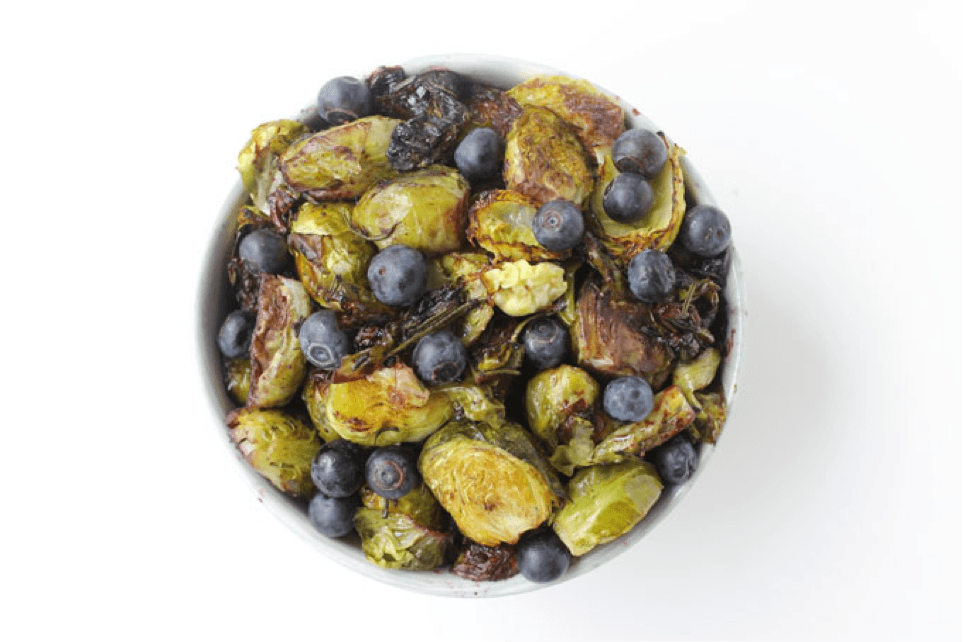 [Photo by – thehealthymaven.com – Click HERE for recipe]
http://www.thehealthymaven.com/2014/03/roasted-rosemary-brussels-sprouts-w-blueberries.html
Ok, you're probably thinking… "Blueberries and Brussel Sprouts?!"
Believe me, I thought the same thing… Until someone cooked them for me and I about ate the entire batch, unfortunately I had to share the rest of the people at the dinner table.
Not much to say besides its packed with good nutrients, tastes unbelievable, and is another great way to sneak some greens into an awesome dish!
If you want to make it a slightly different, but delicious way… Try this out –
Take out the balsamic vinegar and olive oil, melt up some grass-fed butter and use that when mixing it up, prior to roasting. Adds a creamy buttery taste that I have found to be another awesome way to eat this one.
#5 – PROSCIUTTO WRAPPED ASPARAGUS

[Photo by – grillingwino.com – Click HERE for recipe]
This is another favorite of mine and for all the guys out there, if you have a date night planned anytime soon… Add this and a nice bottle of wine to the menu! Because they accompany each other quite well!
But if you don't have a date coming soon and you're just meal prepping for the week, this is still an awesome dish that has a great combo of quality meat and fresh green veggies!
My hope in this blog is simple, to get YOU ALL eating your greens!
Like I said at the beginning, so many clients have been coming to me with the struggle of eating enough greens… Especially when I suggest a handful in each meal.
But with these recipes, you should have no issue at all eating some green veggies with each meal!
[If you feel like you need more than some recipes to be successful with your nutrition or training, or maybe you just need to sit down and actually go over specific goals… Click the link below and apply for a Strategy Session so we can discuss your goals and create a specific plan.]