The body fat set point… Myth or Truth?
Such a great topic, also a really controversial one, which only makes me love it even more. But to be honest, the funny thing is that the answer is a frustrating one, like most in the fitness and nutrition industry….
It depends.
Why does it depend? Well just like most things, every single human being is different form a physical and physiological perspective and to classify everyone in one category is pretty damn stupid, to be blunt.
Science has shown that there is a set point in which our body likes to sit at, be comfortable with, and essentially keep us floating around. "Around" is the key word here because you may gain a couple, lose a couple and teeter-totter back and forth constantly – WHICH is one of the most frustrating things when trying to lose weight.
So how do we know if we're stuck in a body fat set point? Lets dig a little deeper before determining a solid yes or no answer.
Set points come from and can be broken through from chronic influences in our lives. What I mean by this is that if you've been living in an unhealthy state of being for a long time, then you're more likely to be stuck. But in the same token, if you make chronic improvements to your health, nutrition, stress, and fitness – then you can get out of this set point. But like I said, it's chronic which means you need to do this for longer than 2-3 weeks to see benefits.
I think it's very clear that "set points" can be removed, because I myself along with many others I've trained and know of, I'm sure you know many as well, have gone from overweight to lean after living in an unhealthy place for a long time.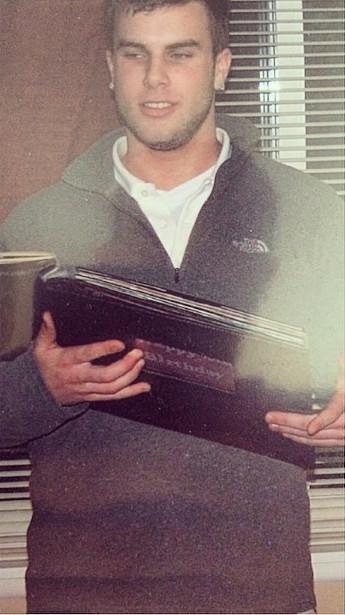 I personally always grew up "chubby", or as my Mom used to tell me "Husky" – Thanks for being nice Mom, Love you.
But we all know that chubby is still overweight, maybe not obese but it is definitely not healthy as a growing kid and teenager.
And then, after a couple injuries to my MCL and ACL in my final years of high school, I gained some more weight… and I believe I could classify it as fat at this point.
So in my entire 23 ½ years of living, I was actually never skinny, lean, athletic, or even healthy until I decided to make a big change at the age of 19 years old.
But my point here is simple, if set points are real then I was at one without a doubt and I fully believe that they are real. My body was absolutely comfortable where it was.
It was hard to lose weight, hard to build quality muscle, and even harder to make habits that would allow me to do this for the long run.
"But I was determined and without determination, you cannot get out of a set point in life."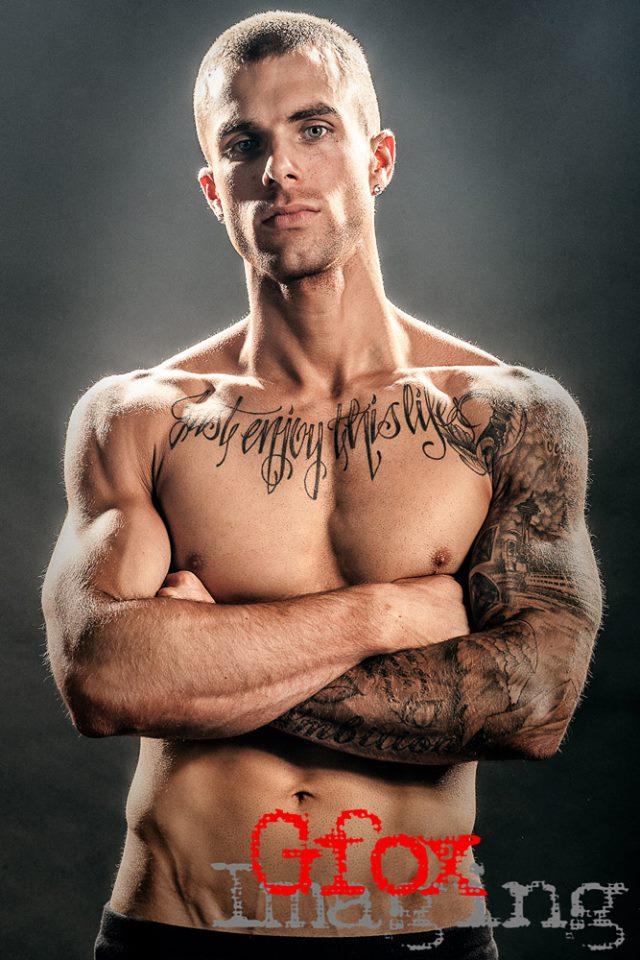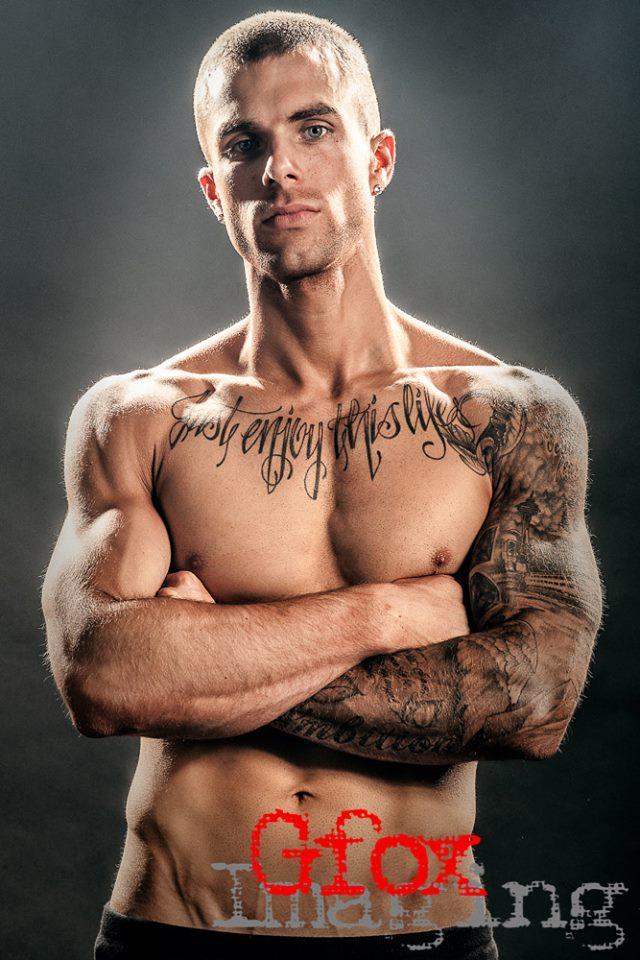 And now I would say I'm at another set point, it's about 40-45lbs lighter than it was back then but it is safe to say it's hard for me to cut fat and/or build muscle at the point I'm at.
Why? Because I've been in this spot for a while, I'm "chronically" just…. 'chillin' you could say.
I didn't have a drive to lose fat or to get bigger; I was happy and content so my body got comfortable again.
So this brings me back to the simple point of body fat set points. They come from CHRONICALLY living in a specific way. Hormonally your body wants balance and wants to recognize the patterns in your life, so by reducing stress, increasing sleep, follow a real nutrition plan that can last, training on a weekly consistent basis, and living by all these things – we can chronically improve that body fat set point.
The issue most face is consistency. Following the plan for 50% of the week, month, or year just doesn't cut it if you want to make a drastic change in your body that will last for essentially the rest of your life.
So now that we've determined that the body fat set point is somewhat real, yet we CAN change that if we do the right things…. Lets go over the "right things" so you can begin to implement them into your routine.
Sleep and Stress.
– Simply put, stress kills your results. Period. So the key here is reducing it. Chronic stress is one of the biggest factors that result in poor body composition, bad sleep, cravings, and so much more related to this topic. So before worrying about anything else, start sleeping 6-8 hours per night and practice some for of meditation or other stress reducing activity on a daily basis.
Proper Nutrition.
– This doesn't just mean, "Track your macros". This means eating quality nutrition as well. Having your calories and macro's is pretty damn important for losing body fat and if we can lose body fat, well we'll be better off hormonally and essentially will be healthier. That means you're also dropping that body fat set point which is key here, but there is more too it. Nutrient density and quality is huge for hormonal balance and reducing the things that cause more chronic health issues.
For example, brain health is directly related to the body fat set point. The actually gave experimental animals brain damage (I know, fucked up) and watched the result from a health perspective. One of the results was that their body fat set point was increased and harder to change. Likewise tumors and strokes can have a similar effect. It has to do with the hypothalamus of the brain not being healthy or at 100%.
So what does this mean for you? Eat for your brain! You can increase the health of your brain, and the hypothalamus, by focusing your attention on the types of fats you eat, eating higher antioxidant vegetables, and even drinking coffee on a daily basis.
[ Fat's can be confusing – try to implement more salmon, fish or krill oil, avocado, grass fed steak or butter, and cooking in more coconut oil – These are ALL excellent for this topic. ]
Train!
– This is key, obviously… I think.
There is no way we can lose body fat and chronically change our set point if we don't put time into training. This is going to boost our body's ability to build muscle, balance and/or increase hormones, lose fat, improve heart health, lower risk of diseases, etc.
Training 2-3x per week with resistance and doing some activity on the off days, could even just be walking, is going to be the key set up to get you on the right track.
But with all these things, the key is consistency.
You cannot change your set point over night, in one week, or even one month. This takes time.
It took your body a long time to get in a bad body fat set point, so best believe it's going to take it a long time to get out of it.
Now I know that isn't exactly what you want to hear, but it's the truth and if we focus on the fact that WE CAN get out of the set point – it's actually a great thing to hear.
I lived my life believing I was stuck, this is just how I was and there wasn't the option of me having abs because that wasn't how I was made. Well, I was glad to find out that this idea in my head was complete bullshit. But it took time, I had to make a lifestyle change and live it for years.
And it was well worth it because now I am fit, confident, have energy, happier, and will live a hell-of -a -lot longer.
Your job now is to get determined to change that set point, whether it is too build more muscle or lose body fat and weight. The keys are above, there are only 3 and it is your job to take those simple steps and implement them into your life – FOR GOOD.
For most, they don't know where to start.
"How do I eat for my body and goals?"
"How do I train properly for my goals? Without getting hurt and/or not seeing any progress?"
"How do I stay accountable and consistent?"
The easiest, smartest, safest, and most efficient way is to get a coach and that's what I highly recommend. But before you can do that, you need to figure out what plan is actually right for you.
So don't guess with all this, make the right moves towards the bigger picture. Click the link below to have a one-on-one strategy session with me so we can blueprint what you need to do – whether that is joining my coaching program or another.