Today is not about a strategy to lose more weight, a new theory on building more muscle, and has nothing to do with improving your lifts. But it may hit home with many of you out there, I know it does with me.
Someone asked me a question the other day,
"How do you balance staying fit and a social life? I feel like I'm choosing my diet over my friends lately and at the time it's ok, because I really want to see this result… But later on I regret it and worry about what they think. How do I have both? Can I have both?"
Man was that a loaded question… In fact, it couldn't really be answered by a simple "do this" thing, but rather turned into a long conversation about my personal story and helping others work around this as well. So even though there are many pieces to this puzzle, we're going to dive in and break them all down.
First off, remember whom this is for.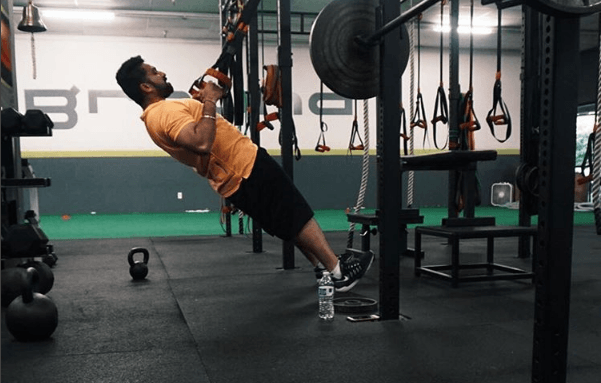 One thing I see too frequently is people worrying about others too much, especially when it comes to training and diet. But I get it; we're human. We eat, sleep, breathe and judge, unfortunately, and anyone who says they do not judge is full of shit. I'm sorry, but that's the truth. We all do it, it's those who can control their judgment's who are better off, because they can rationalize with the judgments by putting themselves in the other persons shoes immediately (something I have been working on for years and can honestly say changed my perspective on life and ability to be happy – this includes the judgment's you make against yourself).
So my point here is simple, worry about you first and foremost. You're not doing this for anyone else. Whatever you're trying to achieve, it's because you want it and if you are trying to do it for someone else… Well then you more than likely should be reevaluating your goals.
But wait, I have a second big point with this one… I'd have you consider that the person you think is judging you or thinking about you is actually doing the exact same thing you are. See most of us all worry what others think, assuming that someone has us in their mind at that very moment – but chances are, they're actually assuming you are thinking about them! That or they're thinking about their own shit they're dealing with. Either way, it's not as likely as we make it up to be.
Secondly, regret is the most powerful and lasting emotion in this life.
Regret is strong and scary. It's not a fun emotion to go through but in my opinion, everyone needs to experience it at some point because it can teach us so much. It can teach us what not to avoid again, what to avoid again, what we really want, what truly makes us happy, and so much more.
It's like wondering, "What if?" What if I asked that girl out instead of being so shy? She could've been my soul mate. What if I just took that other job offer instead of staying in my comfort zone? I could be working in my dream job by now. What if I just joined that weight loss challenge? Maybe I'd actually have the body I want.
Regret can be a mystery that drives us crazy, or it can just teach us a lesson. Sometimes we need to miss out on something to realize how bad we actually want it, therefore we can make sure to take it up next time and every time after that. That's how I see this "Dieting relationship topic".
I missed out on a lot when I did my first physique show, because I went all in on that journey. It created negative tension in my relationship, which later ended, I missed out on lots of social events with friends, I missed out on family dinner parties, and plenty of other stuff I'm leaving out. But I now know what I will never sacrifice again because of it; therefore I will never regret that experience.
But after you experience that absence and then regret, learn from it. Don't make the same mistake again. Because you can absolutely have a social life and a lean physique.
It comes down to learning flexibility and trusting the process. To learn that process of flexibility, achieving a lean physique and enjoying a social life – Click Here to apply for the program that can help you do just that. Now, lets move onto the third and final major point….
Last but not least, you can have it all…
Too many of us fall into this all or nothing category in one direction or the other. I already know the type of people reading this. You're either all in on fitness, train 6+ days a week, meal prep and track macros because you "Live this shit bro!".
Or you're like the normal human being, no the above is not a normal human being and that's ok… I'm a little insane too, because I live this shit (Obviously, I even get paid for it!). And this "Normal human being" will hit the gym, put in the work because they know they need it and maybe they enjoy some of it, but at the end of the day they love food and friends too much. They love drinking wine and beer, they love dinner with friends, they enjoy traveling, and they enjoy deserts and trying new food.
So we got two categories, one's all in on enjoying life and ones all in on being shredded. So lets talk about flexibility, because that really is the key – and lets be real, you've heard the term "Flexible Dieting" plenty of times from me or someone else out there. But the truth is, it's the only way we can be lean like we want without being a crazy asshole who skips out on everything fun all the time (I'm calling it out because I was that asshole at one point).
I believe, and teach my clients, that flexible dieting is much more than eating a pop tart while tracking your macros. I teach them that it's incorporating all the types of dieting and learning to create a happy balance and relationship with dieting. See intermittent fasting can work, paleo can work, IIFYM can work, carb back loading can work, and everything else under the sun can work. But the only thing that will always be a true statement across the board for results, is that calories in vs. calories out will always make the results actually happen.
See I enjoy going to Seattle Sounders Soccer Games, but guess what… I'll be damned if I don't enjoy at least 2 or 3 extremely over priced beers and possibly a Seattle Dog. So how do I fit that in? That's a ton of calories and plenty of carbs? Well I combine a few types of dieting to make it work. I use IIFYM because I track my macros, I use intermittent fasting by skipping breakfast or simply having a whey protein shake instead, and then I save my carbs for the evening (Carb Back-Loading). See I push together 3 styles of dieting and make the calories and carbs fit… And guess what?? I still lose body fat in the grand scheme of things (remember to focus on weekly progress, not just daily).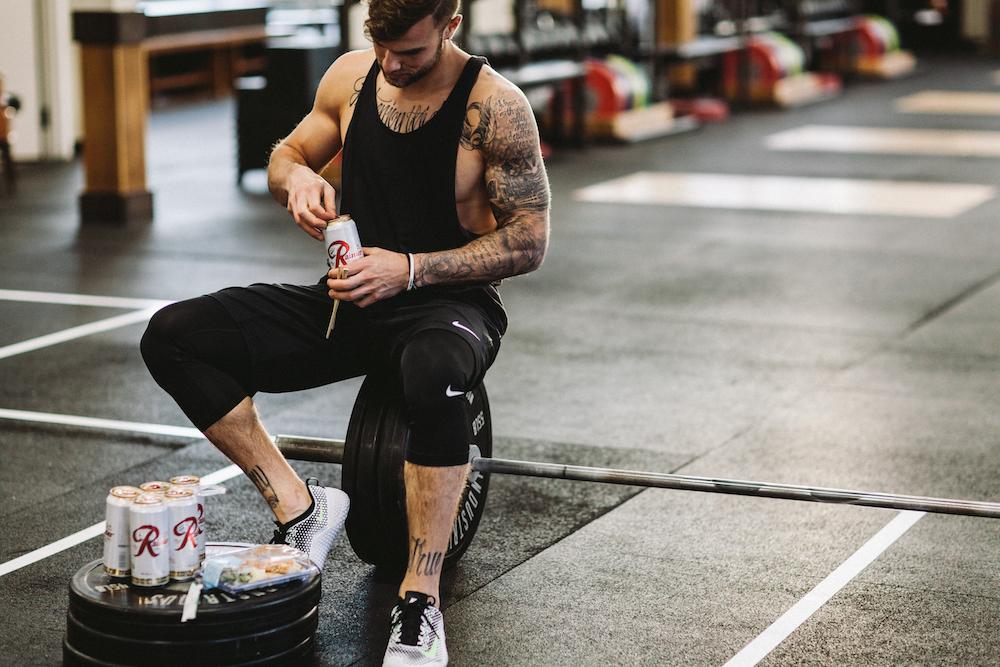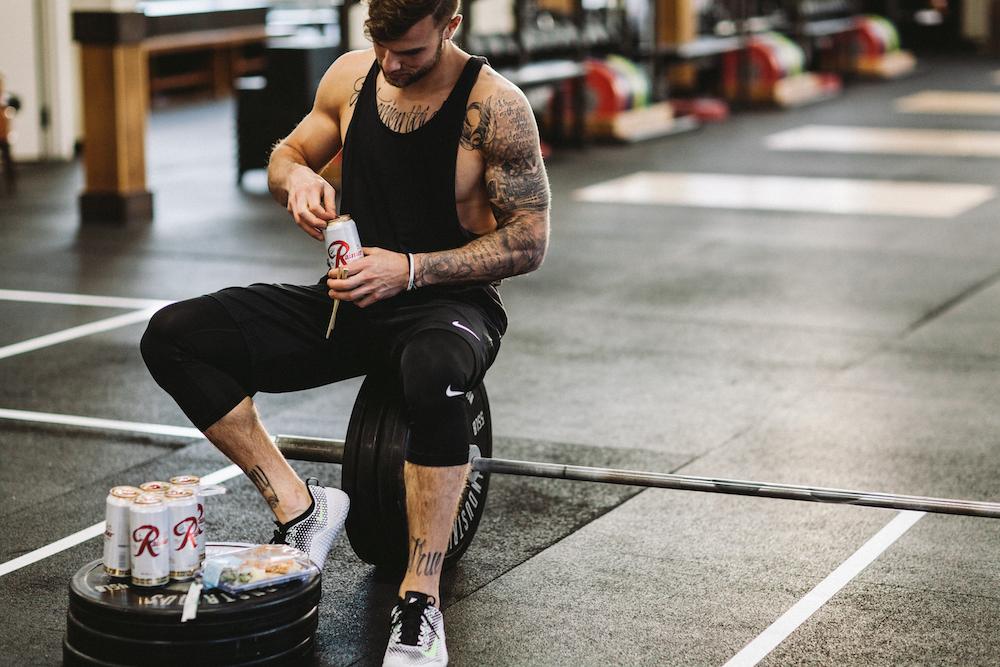 I did a cut for a photo shoot while including sushi and beer on a weekly basis, in fact… I even drank beer and ate sushi at the shoot!! How? Just like I described above. We track calories, we adjust as we go and we understand that nothing is going to be perfect. You can be paleo, that's awesome and actually really healthy… But sooner or later something is going to come up and goes against the paleo rules. So are you a bad person for enjoying non-paleo cake on your birthday? Will you be kicked out of the paleo club? NO! To neither, because like we stated early – you and what you want are all that matters.
I personally eat similar to a paleo or "clean eating" diet 90% of the week. Why? Because I feel better inside and can be more satiated throughout the day, but I adjust when things are coming. We all know the saying, "By failing to prepare, you are preparing to fail" and that is exactly how this stuff works too. If you know something is coming up, just plan ahead and adjust.
"But wait Cody, are you saying you never do anything spontaneous or last minute??"
I know that's what everyone is thinking, so lets tackle that one too and the answer is no, I'm not saying that. Honestly, that happens to me all the time and some of the most fun times in my life were random spontaneous trips, events, or hangouts – all which I would've regretting missing out on.
Let's backtrack to something I said in some parenthesis about 23 lines up, "Remember to track progress weekly, not just daily". What I mean by this is that our bodies do not understand what time it is. So whether it's Monday or Tuesday, 2pm or 12AM, is irrelevant. So the best route to take, and how I help create plans for clients, is to base our calories off of weekly intakes and then divide that into daily totals for what fits their lifestyle.
So lets say you're taking in 2,000 calories every day, that's 14,000 weekly calories. You can continue doing 2,000 calories a day, but when you go out and have a few beers, which raise you to 2,500 calories, what do you do? Simple! You subtract 500 calories the next day or 250 calories for two days.
Another strategy, my personal choice, is cycling calories and carbs. For example, my high volume leg day is Wednesday and it takes everything out of me… So I decided to pull back a little carbs from the other days and add it to that day, but it doesn't change my weekly calories. Oh and better yet, I get off earlier on those days so in the case that I do decide to go enjoy myself mid week I have plenty of calories to work with.
You can even plan this out to have multiple higher calories days during the weekend or on Friday and Saturday, because you know those days are tougher. Maybe you add an intermittent fasting day on Sunday because you sleep in and really just lounge around, so you're not hungry. See this is the power of cycling calories, being flexible and learning the process of balance within your diet.
No matter the strategy you use, the key is to allow flexibility and to allow yourself to have fun more often. The people who truly stay lean, year-round, are the ones who practice this and dedicate time to mastering it. Nobody gets shredded in 30 days and then stays that way. The people we see who are super lean, they got there in a matter of a year or more and they also know how to enjoy themselves without going overboard all the time. Balance is key, it's simple yet can be very difficult for some to get a grip on.
My closing words of wisdom.
Nothing in life is perfect. Nothing in life is linear. Nothing in life always flows easily.
So why expect a diet too do so? When you look at the diet strategy you've planned out or the diet plan your coach gave you, can you honestly say you can do this in the long run?
Most of the time the answer is no and it's pretty sad. See I believe in creating plans that may take a little longer to come up with, sometimes not, but that can last months and months, if not years and years, all while continually getting results. A real plan can be adjusted, will allow change and flexibility, lets you enjoy time with your spouse and friends, and will reduce stress – not create more. It's the exact reason I require a minimum of 3 months working with me in my Online Coaching Program, because I know these things take time. I also know that every person who has trusted me with those three months and has allowed me to teach them has experienced fantastic results because of it.
Below is an application form for my coaching program. In this program you receive a specific training program designed for you and your goals, which is never repeated or recycled. You get a customized diet plan for your goals and your lifestyle, once again – this is never repeated or recycled, nor is it a menu list of meals to eat because who am I to decide what foods you like and want to fit into your day. On top of it all you receive daily and weekly accountability from myself, plus a community of others who are in the same journey as you are right now. Fill out and get on a free call with me to see if it's right for you.
HTML Forms powered by
Wufoo
.