Paleo vs. Macros… This debate has and probably will go on for eternity in the nutrition world… but it doesn't need to. Because neither of these need to be the "only way" you diet! The truth is, these are both strategies and tools that can be used TOGETHER.
People tend to want to be in a camp and it send them down a dogmatic approach, excluding anything BUT what they believe in. The paleo crowd will not buy into ANYTHING that is not paleo-like or paleo-tolerant.
The macro crowd thinks if you don't track macros you're screwed and will likely fail miserably with your nutrition plan.
But neither are correct and BOTH can be used. Macros are a tool and a metric system that leads us down the right path towards our specific goal. Paleo is a way of eating, based on paleo foods and ingredients, that helps us build a healthier gut and internal body.
So my point with this video was to lay the hammer down on both paleo and macro as a whole and teach you why and how they can BOTH be used to your advantage.
---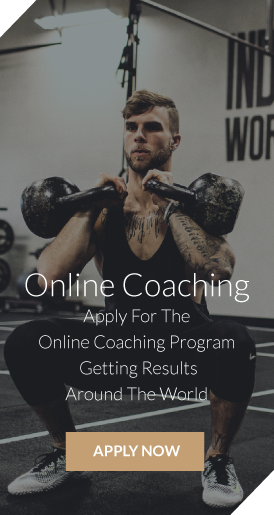 Cody McBroom is a Strength Coach and Nutrition Expert located in Seattle WA. He coaches people in person and online, now internationally. His passion is helping individuals changing their lives through body composition transformation, as well as creating content across all platforms to help individuals and other coaches learn more about training and nutrition.