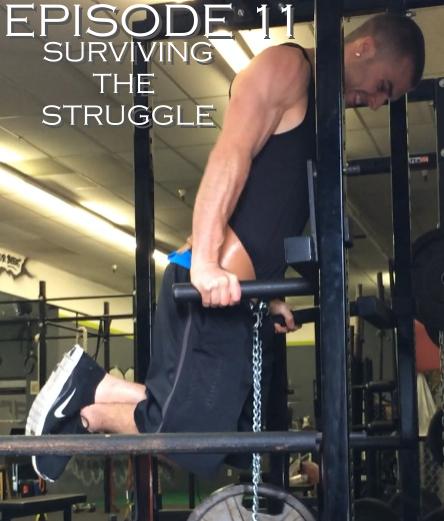 I'm just over 2 weeks away from my first physique competition and the closer I get, the more difficult this becomes.
The carb cut has started and it is pretty difficult as I'm a bit hungrier now, have less energy than usual and I'll even be honest to admit that I've been a little more irritable in situations I would usually not flinch at.
But that's not the real struggle I'm trying to push through, it's the mental aspect of it all.
Most don't realize that one of the biggest downfalls of dieting, especially when dieting this dramatically, is losing strength gains. I mean think about it, calories are what provide us with the fuel and energy to push weight in the gym. Those calories have been slowly taken from me, week after week.
Now I am left putting up less weight in my lifts each time I hit the gym… that is the biggest mind F*#K I have dealt with this entire journey.
I have always been a huge advocate of progressive overload, simply because that is exactly how we get results. You get better each time you lift, whether that's upping the weight or reps or sets, but regardless you do more.
And now it is completely backwards. Now believe me, I am still putting in WORK in the gym without a doubt. I hit each set, every rep, go as heavy as possible and no matter what I get it all done with the highest level of intensity I possible can.
But something about not being able to deadlift as much as I am used to really screws with me. It's mentally draining and extremely hard to remind myself that this is part of the process, it will return and I am doing this for a good cause.
But at the end of the day, it's me against me. I'm not doing this to win a little plastic trophy or to have any bragging rights. I am doing this because I wanted to experience the journey, the struggles and achieve the greatest physique I am able to achieve. So knowing that I am currently already succeeded makes this struggle completely worth it.
The funny part is, once I step off that stage… the journey kicks back into gear. I didn't work this hard to lose it right after with the infamous post show binge!
So what am I doing? I will reverse diet out of the show to accumulate healthy lean muscle weight gain without gaining fat. Yes I will gain 5-10lbs water weight after the show and that's fine, also will make me feel less like a zombie which is great.
But the problem with dieting for a show is that being in such a great calorie deficit for 12+ weeks will destroy your metabolic rate. So when competitors return right to their typical calorie maintenance level, their metabolisms are too low to handle it.
The post show cheat is good and actually needed to replenish glycogen stores, fill hydrogen levels back up, give you sanity, and also repair hormones such as ghrelin and leptin which increase fat loss. But after that cheat, you must drop back down.
In simple terms, I will drop back down to where I left off right before the show and week-by-week I will SLOWLY add in 50-100 calories at a time. This may take 6+ weeks to get me back up to a maintenance level, but my body will naturally stay lean in the process while using the calories for fuel to build muscle.
It is a difficult, precise and somewhat stressful process but in the end I can stay pretty close to competition lean while putting on size.
[Article coming soon on bodybuilding.com -> Reverse Dieting/Metabolic Damage]
With todays article I wanted to not only recap on how I am doing and my plans to continue with this journey, but also to teach you all something very valuable.
Never Forget Why You Started.
There have been many times I wanted to give up, eat pop tarts, or skip my cardio. But I haven't yet once skipped a single meal or training/cardio session because I have to finish what I started.
As I stated before, this process of losing strength and being energy less has been mentally draining and actually somewhat depressing. But there is so much good coming out of it that I cannot let go. I am so close and at the end of the day when I lay my head on my pillow, I am happy with what I have accomplished for the day.
I don't think about how I couldn't put up my crazy trap bar deadlift numbers, I think to myself "I did it!"
And I'm going to keep doing it until I succeed.
So whatever journey you're embarking down or whatever struggles you may face, just remember WHY you started. Because that is what is important and that is exactly what will continue to push you to the finish line.
Nobody can do this for you. You and only YOU can cross that finish line.
By any means necessary, get it done.
In strength and persistence, Boom-Boom out!