Creatine Monohydrate… might just be our favorite supplement. 
Why? Well, because we can recommend it to damn near every client we encounter, it's cheaper than 75% or more of the sport supplements you can purchase, it's very easy to assess for quality, and it's proven by research to provide more than a few benefits that are applicable to the vast majority of our clientele (as well as our readers).
Rather listen? Cool; I recorded a podcast version of this blog for you. Check it out on iTunes, Stitcher, Spotify, or listen below:
Now, before we dive into exactly what creatine will do for you, we have to recommend that you find a product that has Creapure© on the label. This is because it will come from a specific lab in Germany that produces the highest quality and most pure form of creatine monohydrate there is available to us on the market. They do not sell to consumers, however they sell to supplement companies – making it easy for you to get a hold of. They're often the ones supplying research studies with creatine as well, just to be sure the studies are being done with the highest quality.
What is Creatine?
Creatine is one of the most well-researched supplements in the world, literally. Not only from a "how many times it's been studied" standpoint, but a winning track record perspective as well. It always comes on top and we're yet to find a research study that shows negative side effects, drawbacks, or claims that it doesn't work as we believe it does.
It's a molecule that's produced in the body from certain amino acids. It's mainly created in the liver and in to a lesser amount in the kidneys/pancreas. It stores high energy phosphate groups in the form of phosphocreatine, which go through a process to help the body create ATP and fuel our performance. 
Creatine can be found in some foods, mainly meat and fish, but is more easily accessible and beneficial when supplemented with. Which is what we're going to dive into today.
Creatine works by increasing recovery, performance, and even cognition. The results are profound and proven! Which is why today, we're going to break down everything you need to know about creatine so that you can supplement with it and experience it's benefits, yourself.
Performance Enhancement
This occurs by creatine helping us produce more ATP and rapidly producing better energy during intense activity. 
Here's the breakdown of WHY this happens:
→ We store creatine in our muscles, which is taken in via meat (typically) and of course in higher and more concentrated dosages by supplementation.
→ There is a phosphate group that can easily attach to creatine, which helps form phosphocreatine, which is also stored in our muscles.
→ When we finally put our muscles to work during a training session, the muscles use what's called adenosine triphosphate – this is ATP.
→ The process of actually utilizing this stored ATP requires removing a phosphate group, which turns ATP into ADP – or adenosine triphosphate to adenosine diphosphate (aka two phosphates).
→ Phosphocreatine comes in to immediately donate it's phosphate group, replacing the missing phosphate, and ADP becomes ATP once again.
→ Now, we're ready to do more work within our training session!
This entire process happens very rapidly when we have tapped out creatine stores in our body, which allows more phosphocreatine production to occur and more replenishment of ATP to also occur on a regular basis.
The more often we replace this ATP and make sure we have readily available stores of it, the more likely we are to be able to perform at high intensities more rapidly.
The reason this is so important, is because ATP is what allows our body to push hard, fast, and rapidly into training. The first 7-12 seconds of explosive effort within our training, is fueled by ATP. But even beyond that, the intense effort – period – is fueled and aided by ATP. So the less able we are to rapidly replenish and continually produce ATP, the less likely we are to be able to train hard.
That's the #1 benefit and most known positive effect of creatine, but there's more in regards to performance.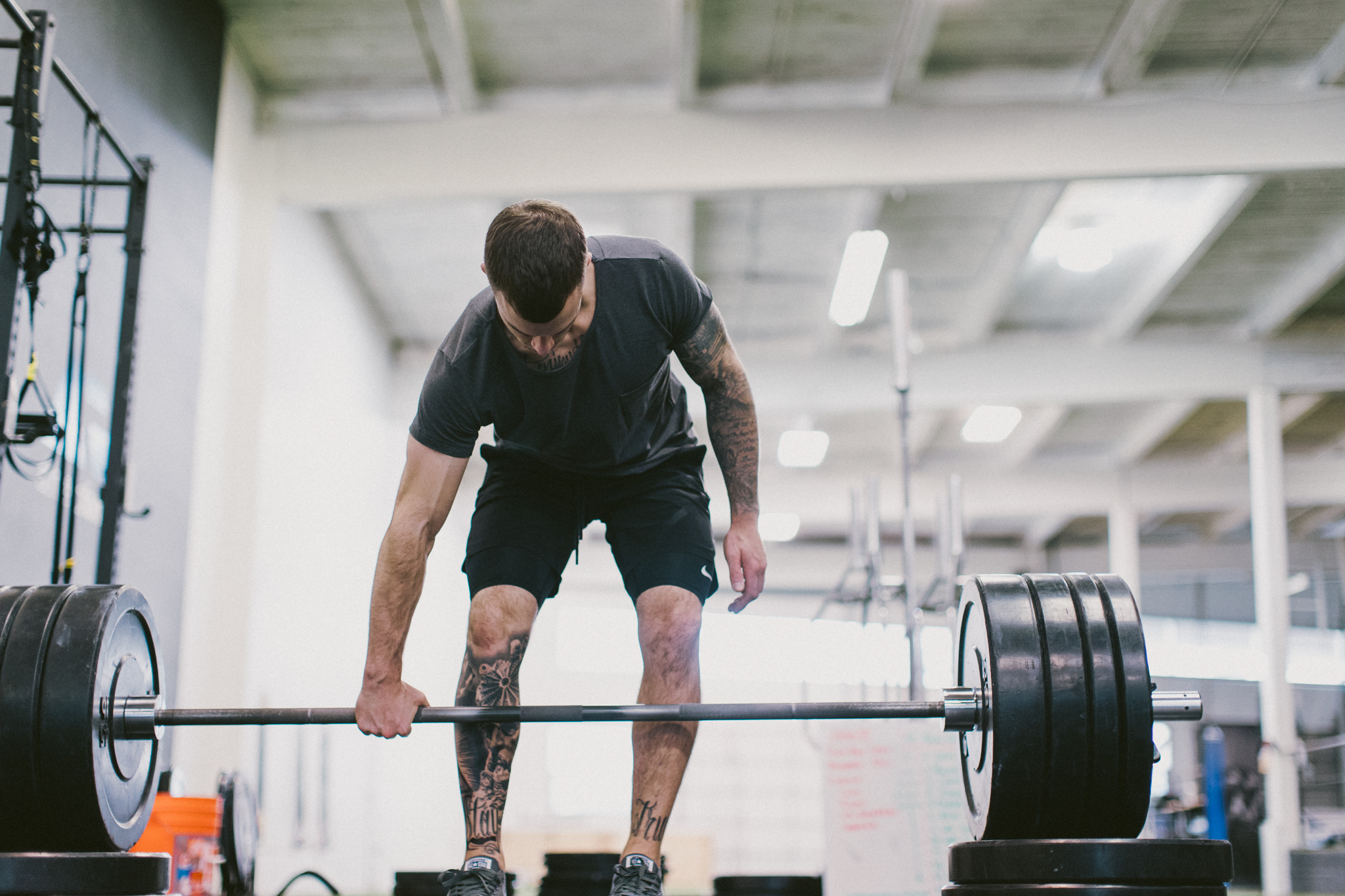 Reduce Fatigue, Increased Recovery
One of the other benefits of creatine is its ability to reduce fatigue accumulation during exercise. 
To not turn this into a science project, here's the simple breakdown…
→ During the process of ATP formation, in which the phosphate group is replaced by creatine phosphate (as explained above), hydrogen ions are also consumed during this process.
→ During high intensity training, hydrogen ions are released.
→ The accumulation of these ions leads to acidosis, which is associated with fatigue accumulation.
→ However, because these ions are consumed during the ATP cycle – there may be the added benefit of hydrogen buffering, or delayed fatigue, because of the creatine supplementation (which helps the ATP cycle do its job).
So now we have 2 huge benefits.. First being performance enhancement and second being fatigue management during training.
Muscle Growth
The third benefit is building mass, literally. 
Creatine increases water retention inside the muscle cell; this is because, like carbs, creatine is osmolytic – which simply means that it draws water into the cell.
Because it draws in water, we're leaving the muscle cell more readily able to recover, stay hydrated, and perform. But besides the direct effect of creatine helping build muscle through performance enhancement, recovery, and hydration of the muscle cell – there's also some research that shows it directly improves muscle growth via myostatin, myogenic regulatory factors, insulin-like growth factor 1, reactive oxygen species, and satellite cell activation.
In simple terms… there is a hormonal response that inhibits and promotes specific hormones, aiding in better muscle protein synthesis and growth. This also means that there is a cell swelling effect to creatine, which helps build muscle – and get a pump.
Cognitive Enhancement
The cognitive benefits of creatine come from an improvement in memory, cognitive decline (may be helpful in preventing Alzheimer's and many other neurological diseases), and mental fatigue. All things that help us day to day inside training and our daily work life.
The brain actually has about 5% of the total body's creatine stores, which doesn't seem like much but for the brain's requirements – it's critical for mental and neurological health and development.
Because the brain does rely on ATP for energy production, as well, creatine can be a VERY helpful supplement to use to ensure your brain is firing on all cylinders constantly. 
Many people don't realize, but the brain is one of our most metabolically active tissues and comes with a big burden for energy production and utilization. This makes sense, too… think about it… it's ALWAYS ON. Meaning it's always in need of fuel; versus the muscle which is turned on and off when we decide it to be.
To summarize this, I quote: A recent systematic review summarized the effects of creatine supplementation on cognitive function in healthy people; results indicated that creatine improved performance on tests pertaining to short-term memory and intelligence/reasoning fairly consistently. While some positive findings have been reported for other cognitive outcomes, such as long-term memory, spatial memory, response inhibition, reaction time, and mental fatigue, these outcomes are improved less consistently. The review also found that creatine supplementation was more likely to improve cognitive function in older adults compared to younger adults and in vegans and vegetarians compared to meat-eaters.
Are There Really Creatine Non-Responders?
We're not going to get too deep into non-responders, but because it's a question I get asked… let's cover it. 
The research done on this shows that somewhere between 10-50% of people are in fact non-responders. However being a non-responder simply means you actually have already high baseline levels of natural creatine being produced in your body. In other words, you're genetically gifted to not need creatine in your diet!
Best way to test this is to cycle on and off, to see if you feel or notice a difference – which can be seen by water retention, pumps in the gym, better recovery, and/or less soreness.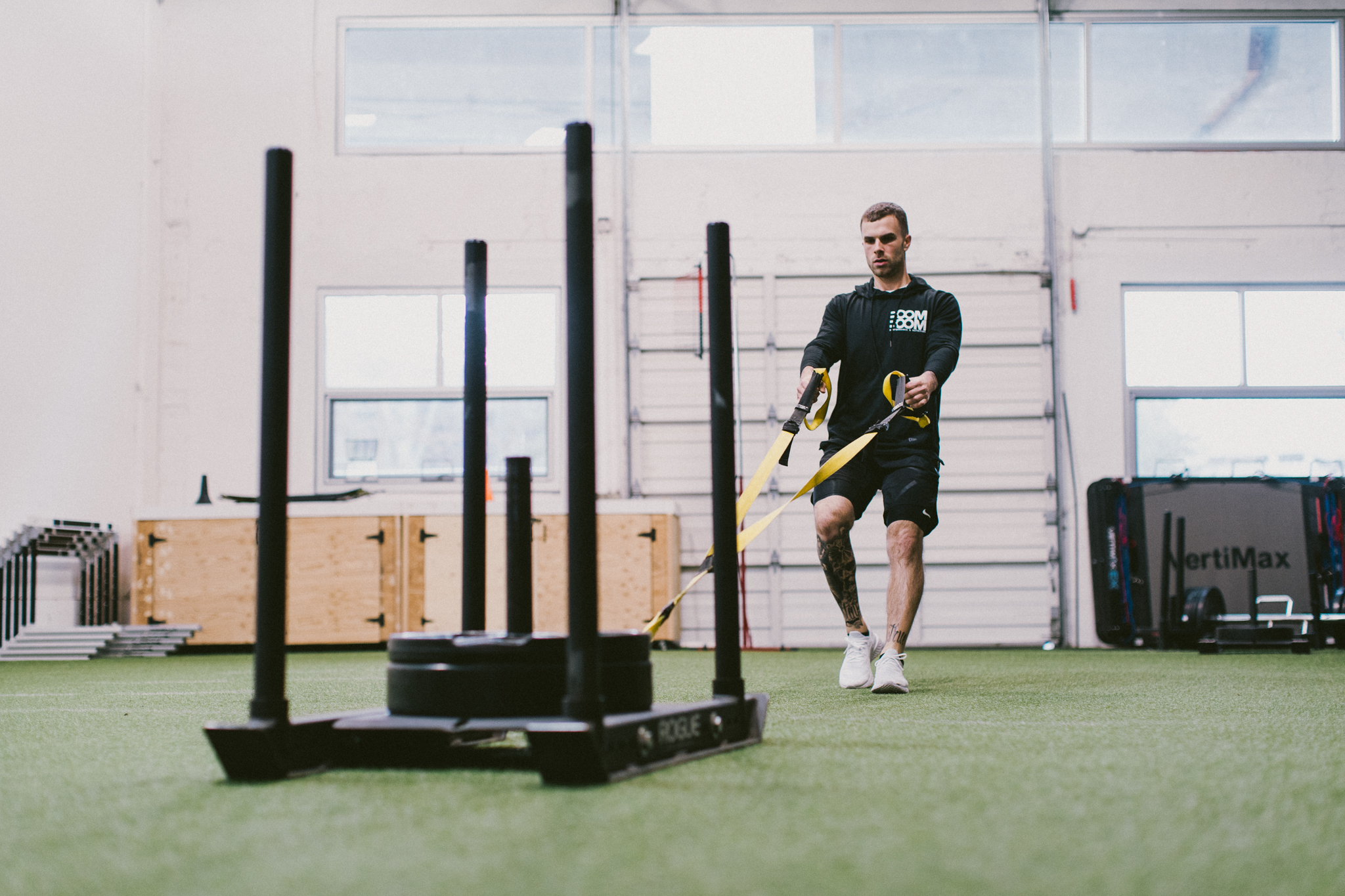 Potential Risks and Side Effects
There have been no known risks or dangers to taking creatine on a daily basis, even within the youth it has shown to be helpful in physical and mental development. 
The one thing people tend to see, worry about, or misunderstand, is it's effects on the kidneys. Creatine will increase levels of creatinine in the body, which can be a marker to warn you of poor kidney health. However, this increase in creatinine isn't due to poor kidney function – it is simply due to more creatine being consumed in the diet (backed by research). Even intense exercise or an increase in protein based foods can cause this rise in creatinine, but neither these prove kidney dysfunction either (in fact, they're health promoting). Therefore it is not something to worry about and we shouldn't take the creatinine level by face value. Only times you may want to be concerned is if you've had prior kidney issues, failure, or surgery.
To conclude the potential side effects, of which many people seem to be concerned about (i.e. muscle cramps, kidney issues, dehydration, weight gain, gastrointestinal stress, etc.), I quote: Creatine does not appear to induce kidney damage, liver damage, rhabdomyolysis, dehydration, muscle cramping, or muscle strains in otherwise healthy individuals.
Creatine and Caffeine
There is a possible conflict with creatine and caffeine being consumed together, however even meta analysis show that it's pretty inconclusive and there are many arguments going both ways. Some which suggest we should completely eliminate one or the other, because together they're ineffective for performance enhancement. Others which suggest we don't need to cut out caffeine for creatine to be effective and we should just ignore the flawed research. 
One thing I'd consider, is that we know that studies have shown creatine to be most effective when consumed post workout (more on this later), with a combination of carbohydrates and fluids.
Is this due to our insulin sensitivity post workout and carbs being pulled into the cell easier, allowing creatine to go with it? Is this due to the MPS effect of training? Or is it due to the fact that caffeine is rarely consumed post workout compared to pre and in the studies, individuals may have very well consumed caffeine pre workout? Who knows …?! Either way, we do suggest it post workout in a shake or with a meal (again, more on timing later).
I'll close this off with just suggesting you may want to completely separate the consumption of caffeine and creatine. Not that you can't have both, because that's a battle many of us will not fight. However, due to some research suggesting this problem coming about from digestive stress as a result of the combination – we like our clients to aim for consuming creatine at a time far away from caffeine consumption, just to be safe and cover our bases.
Proper Dosage
Recommended dosage for Creatine Monohydrate is between 2.5g – 10g/day. A common dose is 5g daily, which is often recommended. 2.5 would be for youth or a very small individual, whereas 10g daily would be recommended for someone with substantially more muscle mass. 
True dosing calculations are based on KG of bodyweight and are currently suggested at a minimal effective dose of 0.03g/kg/day. This would be an 180lb (82kg) person taking 2.5g, which is on the lower end of recommended and not likely as effective as a mid range dosage of 4-6g daily (which is most common with supplements). 
Creatine Timing
Creatine timing has been a big question since it came out, which isn't surprising because any supplement that hits the market, specifically pertaining to training performance, begs the question of "when is the absolute most optimal time to ingest?!"
There's 2 answers for this question here and both have legitimate justification to consider.
The first answer is that it really doesn't matter, at all. The main way creatine works is by saturation, meaning there is a time period when you begin supplementing it in which it's really not doing a whole lot. But over the course of 5-15 days (rough estimate), you'll begin to saturate your phosphate circulation and the actual benefits of creatine will begin to happen.
So why does this mean timing doesn't matter? Well, if it's in your system… it's in your system! So timing it specifically, doesn't hold much value. The value is held in daily consumption, rather. So what's truly important, above all else, is that you're taking the right dose on a consistent daily basis.
The second answer is that it does matter, a little. There was a study done by The International Society of Sports Nutrition (1), that showed a positive correlation with creatine consumption post workout as compared to pre workout.
"Creatine supplementation plus resistance exercise increases fat-free mass and strength. Based on the magnitude inferences it appears that consuming creatine immediately post-workout is superior to pre-workout vis a vis body composition and strength."
What this shows is that consuming your creatine immediately post workout, may be more beneficial than immediately pre. We could also presume that "pre" would include all other times of the day, as well – seeing how immediately pre is likely going to be more beneficial, if there is any added benefit in timing, compared to hours away from training.
The only problem with this research is that we don't completely know what was consumed (food, calories, and macro, wise) pre workout compared to post workout. Were they training fasted? Just on protein? Protein + carbs? Whole foods or shakes? Was caffeine ingested pre?
These questions need to be answered before we justify an exact answer on timing. We also do not fully understand why post workout would matter, if creatine saturation is all that truly matters. It's likely do to an absorption rate, which means we may just saturate the body faster or more easily in that post workout window.
However, what we do know… is that there may be a benefit to timing it post workout. Even if it's extremely minor, it's shown to be significant enough for the researchers to publish a study on it (which takes time and effort). So our recommendations would be to time it post workout, if your schedule allows. Because… well, why not? It's not too much more difficult to do so compared to at a different time! And if you can't always do so, just make sure you get it in.
Forms of Creatine
There are many different forms of creatine on the market and as the supplement industry grows, more and more companies are trying to be innovative and discover that "new product" that shocks new muscle growth and allows the market to go crazy.
We've seen kre-alkalyn, creatine ethyl ester, creatine ethyl ester malate, creatine gluconate, creatine HCL, Tri creatine malate, tri creatine orotate… and honestly, I'm sure there's more, too.
But the truth is, nothing is as effective as plain ol' creatine monohydrate. It's been studied countless times, has countless benefits, and has stood the test of time anecdotally. Add to that, it's been compared to some of these other forms of creatine in research studies.
For example, it was tested with kre-alkalyn, which was a hopeful new creatine product when it hit the market. In this study they concluded that, "Kre-Alkalyn® supplementation does not promote greater changes in muscle creatine content, body composition, or training adaptations in comparison to creatine monohydrate. – Journal of the International Society of Sports Nutrition (2).
Creatine Loading and Cycling
Creatine loading is the idea that you would need to load higher levels of creatine at the start of your supplementation phase, mentioned previously, so that you can "saturate your body" with the molecule.
Creatine cycling is the idea that you will eventually adapt to the supplement and need to cycle off and on the product every once in a while to avoid becoming a non-responder or failing to experience it's benefits.
In theory, these both make sense. Partially by simple logic; when you read the above ideas, they just make sense… don't they?
Partially because there are other supplements and even exercise modalities that follow these exact same ideologies and require the same exact process in order to continue seeing results.
However, research shows that this may not be the case in regards to creatine.
In regards to loading, JISSN has performed studies comparing a regular dose of creatine daily vs. a loading phase followed by a regular daily dose and in regards to the loading + regular dose, they concluded that, "This combination would produce a faster saturation rate but has not been shown to have a greater effect on performance." (3)
What this basically means is that loading is not required. It can saturate the body faster and get your creatine stores ready, more quickly, therefore allowing you to experience performance enhancement sooner. But in the long term setting, it doesn't provide any extra benefits compared to being patient for an extra week or two. 
If you do decide to have a loading phase first, a normal loading phase is 20-25g per day for 4-7 days in a row. During this loading phase, it's best to split that 20-25g up into 4-5, 5g doses, spread evenly throughout the day to avoid an upset stomach.
In regards to cycling creatine, there has been no evidence to support the need to do so. Not from a safety, response, or performance enhancement standpoint. What this means, is that whether you cycle on and off or you just continually take creatine year-round, you will experience the exact same benefits – assuming you're not a non-responder to the supplement.
This also means that you will not experience any negative side effects from cycling it, either. So if you go on a trip and forget your creatine tub or simply run out of product for a few weeks, it's totally fine. You may drop some water weight, see increased fatigue, and fail to experience the benefits once the creatine stores in your body lower. However all benefits will return shortly after you start supplementing with creatine, once again.
Conclusion
Alright, we're at the end here and by now I truly hope I've convinced you that Creatine Monohydrate is by far one of the best supplements to hit the market in regards to performance (and more). 
We've also written about Fish Oil (see here) because we love it just as much and created a complete evidence-based guide on all supplements worth discussing, right here.
---
SOURCES
: