So you read part 1 of the 'Max Muscle Blueprint' and learned everything you needed to know about training for maximum muscle (and if you didn't, click here now and read it!)… Well now it's time to go over part 2, which is most likely the more difficult for most people.
Why? Because nutrition is often the part where people drop the ball or get confused. And when it comes to muscle gain, people often misguide themselves and either don't build much muscle at all or they end up getting fat in the process because they just dirty bulk their way up the scale.
At BBP, that's not how we gain muscle. We focus on building LEAN muscle, so you can actually visually see it as you put it on and so you can maintain your health in the process.
I'm also going to include supplementation because too many people over use and rely on supplements to get results..
Let's start this off right where we left off and move onto:
Step #3 – 'Supplement' Your Diet!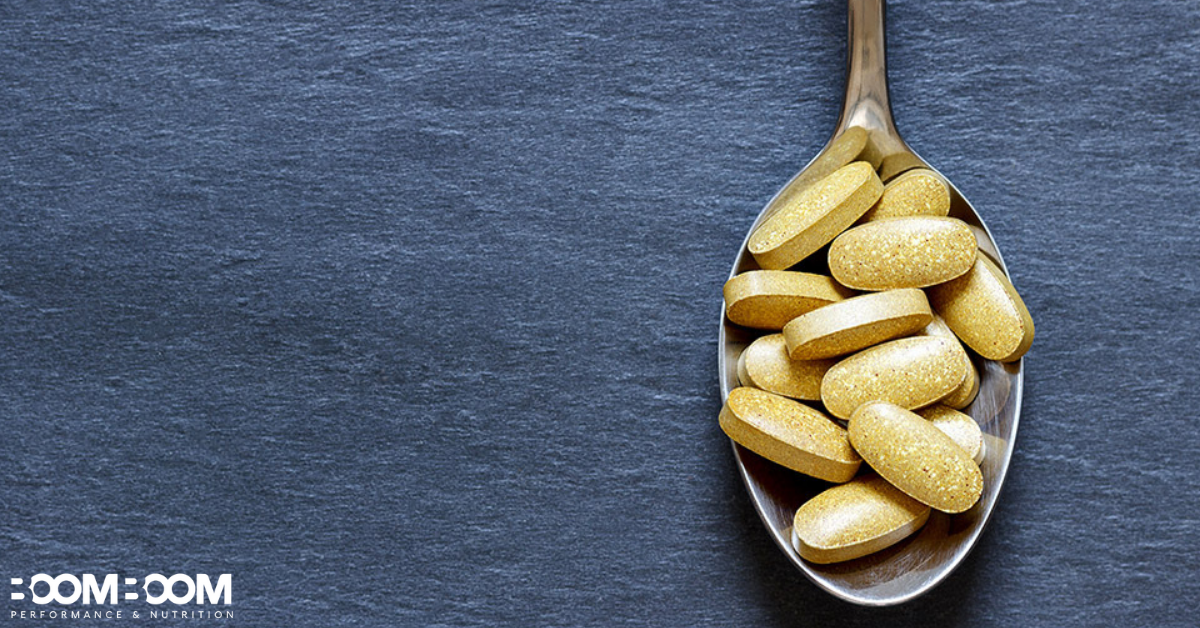 Before we get into anything regarding taking supplements, let's clear the air.
"Sup-ple-ment" – something that completes or enhances something else when added to it (Defined by Google University).
A supplement is something that contributes to your already well-put together plan. Meaning, before you have the right to purchase or take any supplement you'll need to have your diet in check and your training as well.
By the end of this article you will have the roadmap needed to create your specific training and nutrition plan, so this shouldn't be an issue. But knowing how today's society is and how the fitness industry has become over the last decade or two, I needed to ensure you understand the truth.
There are 4 supplements that are worth taking in my opinion and 3 extra's I'll throw in there as optional choices that can be added in if you have the disposable income or have special requirements.
Creatine Monohydrate – This is one of the only supplements that have been tested over and over again, without any negative side effects shown in any study.  In fact, beyond hydrating and fueling the muscle for more recovery – which can lead to more strength and size – they're finding results to say it helps with brain function as well. Brand qualities can be iffy at times, I suggest finding something with a patented label using only the ingredient of 'Creapure' ™ – Muscle Feast is a great one to go with.
Fish Oil – Majority of the population does not get enough fatty fish and therefore their Omega 3 to 6 ratio is out of whack. Take a qualified supplement and shoot for 1.5-3g of combined EPA/DHA daily – or start eating fatty fish 2-3 times per week. I recommend Now Ultra Omega because it ensures you're getting enough EPA/DHA.
Greens Powder – This is just to ensure you're getting your vitamins and minerals, which many bodybuilders and athletes actually do not get. In fact, there it is very common to see micronutrient deficiencies in athletes because they're sweating, working hard, and typically eat very simplistic meals. I simply take and suggest taking a greens drink once per day, at any time. My favorite is Amazing Grass (Good quality and actually affordable).
Whey Protein – Whey is one of the most bioavailable protein sources we can get and when it comes to building muscle, as long as your body tolerates whey well, this is a great way to ensure you're hitting your daily target. But remember, this is more of a substitute for when you cannot eat whole food protein sources, are on the go, making a smoothie-shake, or struggle to actually get enough protein in daily. My two go-to brands, because they've been tested for purity, are Dymatize ISO-100 or Garden Of Life Grass Fed Whey.
Magnesium (Optional) – Magnesium is another one of those micronutrients that A LOT of people are deficient in and if they do not supplement it, they may see performance drops in the gym. Magnesium is going to help build muscle on a neurological level as well as a muscle tissue level, as well. I go with the Doctor's Best brand simply because again, it's lab tested for purity (I keep mentioning that, so you know – you can check out labdoor.com and find all the supplements that are tested and how they rank).
Highly Branched Cyclic Dextrin (Optional) – HBCD is a type of carbohydrate that differs other carbohydrate sources, it offers a low osmolality and high molecular weight which allows it to be rapidly digested with very low gut stress at all. This makes it perfect as an intra/post workout carb source because it's going to be used as pure muscle glycogen. Studies have shown this to literally help build more muscles in cross sectional tissue by increasing the recovery and hormonal response from training hard. Any pure HBCD is great, such as Glyfocuse or True Nutrition's.
EAA's (Optional) – If you're eating protein every 3-5 hours this may be unnecessary and that's actually been proven. But there is one specific time this comes into play and can be beneficial, and that's when drinking the HBCD shake mentioned previously. In the studies and in our experience, coupling EAA's with the HBCD is the best way to get the most out of your intra-workout nutrition and to see the most gains possible. EAA's are harder to come across than BCAA's, but don't let that fool you – they're going to have more bang for their buck than BCAA's will. True Nutrition is the best source in my opinion and you can even create your own HBCD/EAA blend if you go straight to their site.
Step #4 – Nutrition!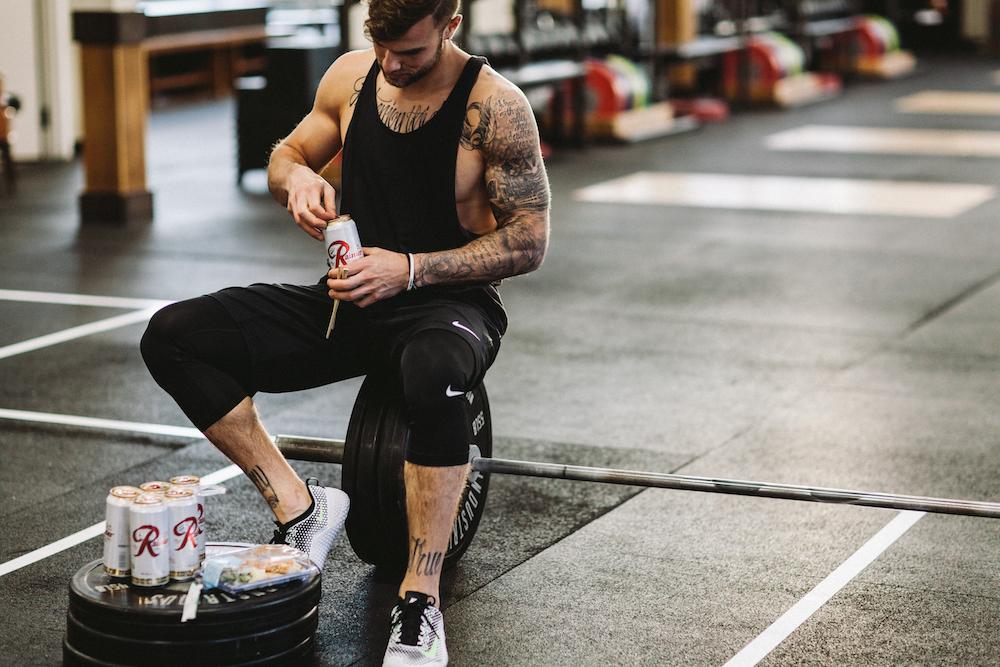 Yes, that is absolutely myself eating sushi while drinking some Rainier Beer (Seattle Native Brewery) after a serious deadlift session. Why would I put this here? Simple – flexibility is key for any result.
You do not need to eat 6 meals a day to burn fat or build muscle. You can go 5-6 hours without eating if your schedule calls for it.  You can throw some beer, wine or vodka sodas in your calorie limit here and there if you can make it fit.
Remember, building muscle takes time and for it to truly happen – you need to turn this into a serious lifestyle. If you are too impatient, it just doesn't happen. So slow down and have a beer, enjoy the ride.
Now, I will say that alcohol can negatively impact results depending on a few things. Meaning, beer has a lot of calories and if you drink too often you will get fat. Simple as that, but is it the alcohol or the calories? We don't know for sure, but studies are showing it to be the calories.
On the contrary, they're also saying that once you reach your "drunk limit" (the point where you're clearly tipsy – which is actually sooner than most realize) your body will react differently. The body will do anything to get the alcohol out of its system, meaning that building muscle and burning fat gets put on hold until it's all out. So let's just plan to save it for occasions only.
It also can have a negative impact on building muscle if you decide to finish your workout with a beer, like I did above. After a workout your body wants protein to be the first thing it sees and although it doesn't matter much if it's within 15 minutes or two hours, it needs to come before alcohol if you want maximum gains.
The main driving force here is truly being flexible and understanding that there is no "magic foods" or "muscle building ingredients" that you can eat. But there are a few things to follow in order to make serious gains without the extra fat.
First things first, we need to cover calories.
If you're not in a caloric surplus then you're not going to gain much size at all. The only people who can work around this science-based fact are brand new lifters – meaning the people who have been training for 1 year or less. If you're one of them, you could have stopped reading at the training section and still made crazy gains – and some individuals who need a big shift – these people can build muscle at maintenance level calories, because they're probably not optimizing sleep, training, or macros. So when you implement methods to optimist this 3 things, gains come easily.
"Ok, so for everyone else – how many calories do I need?"
If you're a serious "hard-gainer" then you'll most likely need around 16-18x your bodyweight (pounds) in calories (very general calculation, for more individualization check out my FREE ebook The Nutrition Hierarchy).
If you've been fat, just got done with a serious diet, or you just easily put on body fat, then I would suggest starting at your maintenance caloric intake for a few weeks at first and then slowly creeping your daily intake up. If you jump up right away, you will put fat on and when you do this many negative hormonal responses can happen and negatively affect your rate of gain for lean muscle mass (Start with ~14x your bodyweight in lb.'s or find your average daily intake after tracking for 1-2 weeks).
Secondly, we need to cover protein.
Get 0.8-1.2g per pound of body weight. With protein, it can be a range like this because a little extra won't hurt at all and if you fall short it won't hurt your gains either.
It's very hard to store protein as body fat and the leftovers will likely be used or burned, but since you'll be in a caloric surplus we don't need to worry about falling a little short on occasion either – extra carbs can make up for lack of protein.
Carbs are a protein sparing nutrient, meaning when we have plenty of them they can actually make up for the job protein should be doing. But this doesn't mean you can rely on them, as you can imagine protein is best at the role of recovery and carbs are best at the role of fuel – so manage them both and you'll be much better off.
After protein, we figure out fats.
Two reasons fats come next: 1.) Because like protein, they're an essential nutrient which means that we literally cannot survive without them and 2.) Because we'll need a smaller percentage of our calories to come from them compared to carbs, which means whatever calories we have left go straight to carbohydrates.
For this, we're going to use an example skinny guy that is 170lbs and wants to make the most progress on lean gains as he possibly can. Because of that, we're going to be conservative and start with what we'd guess to be a maintenance level calories and then project caloric increases to come in the future. Let's do the math for his calories, his protein, his fat, and then plug in his carbs at the end:
170lbs x 15 = 2,550
His protein range will be somewhere between 135 – 205g, but again for easy math, flexibility, and what I've seen work best, we're going to use BW x 1.1g – which equals 187g (round to 185).
185g or protein x 4 (calories per gram) = 740 calories from protein.
For fat's, we're going to make it 25% of his diet. This is going to keep him in a healthy range for both hormonal and neurological purposes, keep them high enough for some flexibility, and it will ensure he doesn't over consume fats and get a bit chubby in this whole process.
25% of 2,550 calories = 637.5 calories ÷ 9 (calories per gram) = 70.8333333… Lets call it 70.
So if we add the above all together, he's consuming:
70g of Fat and 185g of Protein.
This adds up to 1,370 calories and leaves us with 1,180 calories for…
Carbs, the performance driver.
1,180 ÷ 4 (calories per gram) = 295…let's round that to 300g.
So now the skinny man's macros look like:
Calories – 2,550
Protein – 185g
Fat – 70g
Carbs – 300g
[ Remember that there are many physiological things differing in each and every person, on top of lifestyle factors and dietary history, which can alter exactly how we prescribe macronutrients – if you want to learn about a individualized nutritional approach click here now. ]
Now how do you fill those macros?
My suggestion will always be to have flexibility in the foods you eat, while still keeping 90% of what you consume to whole food sources that digest very easily with you personally – if your gut health is a wreck, your body won't assimilate and absorb the calories you're giving it well and that only leads to less muscle and more body fat.
→ Shoot for 4-6 meals per day and make sure you equally spread protein out between those meals when you can.
→ Make sure you get 1 serving of fruit per day and switch the types of fruit up when you can.
→ Aim to consume 3+ cups of green veggies per day, colorful ones are great too.
→  Fats can come from pretty much any whole source, but my favorite way to get fats in will be from fatty fish and grass fed beef, egg yolks, grass fed butter, coconut and olive oils, and avocados.
→ For carbs, besides the HBCD, I'm a big fan of making 75% or more of the starchy carbs you consume come from sweet potatoes and white rice – sweet potatoes have lots of great nutrients our body's need and white rice is extremely easy to digest and store as muscle glycogen.
Other than all that, consume your water and the supplements above and you're golden! I typically throw in nutrient timing recommendations, refeeds, and other strategies for clients as well, but that is all part of the individualized process inside our nutrition coaching program (apply for a free strategy call here).
The final step…. #5 Consistency
Real gains don't happen overnight guys, so be patient. Anyone who is jacked will tell you the same thing – "It takes hard work, consistency, and deliberate practice to truly grow."
That statement can be applied to success in anything in life as well. So that's what I'll leave you with today… Follow this guide, be consistent, put in the right effort, and you will see gains.