Alcohol… Whether it's Monday Night Football, summertime BBQ's, date night with your wife, or just another Saturday with your buddies or girlfriends, alcohol is more than likely involved somewhere in your lifestyle.
If you're not a drinker and can remain sober, this article may not apply much to you and I respect that fully. But I know for myself personally, I wanted abs AND a cold beer here and there…
Yet everything I read and everyone I talked to, said I just can't have both. I had to choose one or the other and deep down, I just knew that had to be bullshit.
Luckily more and more info has came up about flexible dieting and how incorporating foods that may not be considered clean or alcohol into your diet, won't make you fat, diet, or lose a bicep – assuming you go about it properly.
I have to be cautious going into this simply because if I tell someone, "No, alcohol won't make you fat! It's called flexible dieting!"…. Well then they'll go lift and drink beer every day until they ARE fat, because taking it out of context WILL make you fat.
Now that I've taken care of the disclaimer here… We can move onto the good stuff.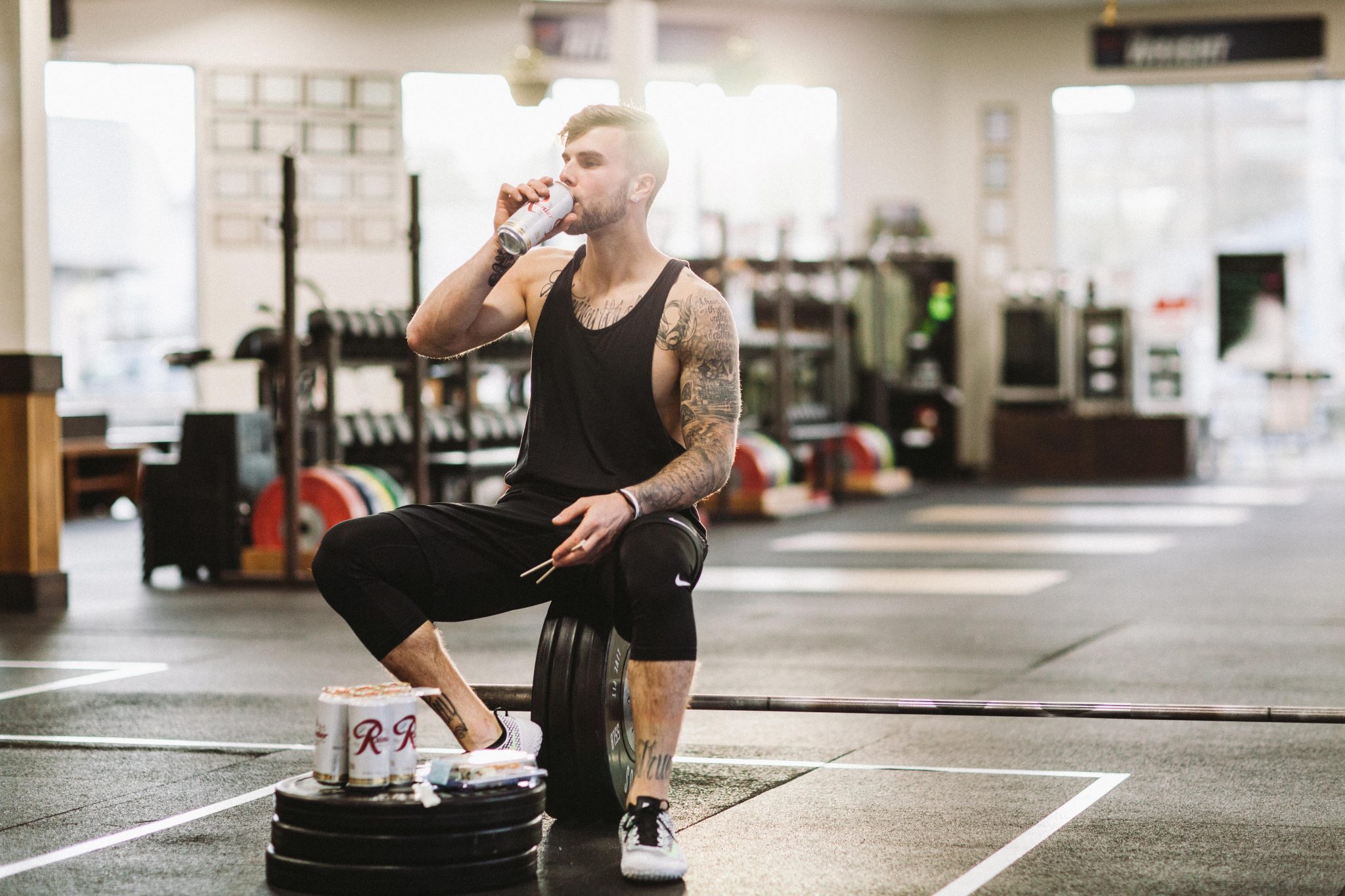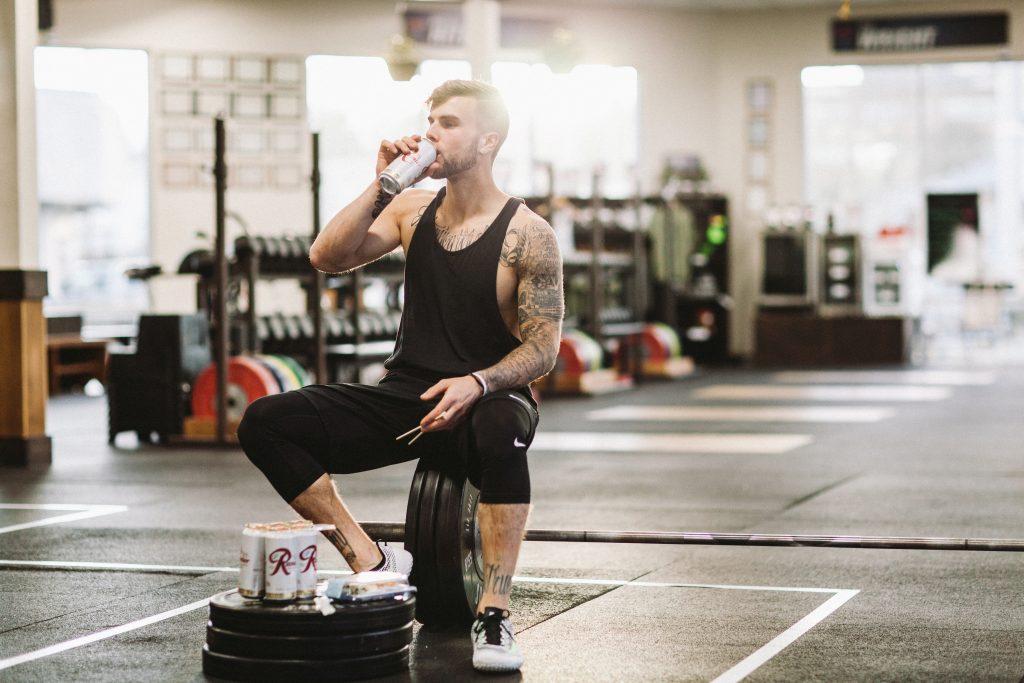 Yup, that picture above explains the "Good stuff" – i.e. being lean, lifting heavy, enjoying the process of your diet, and drinking beer during the process.
Now, lets break down alcohol from the gym rat's perspective and more importantly, how you can incorporate it into your diet plan.
When we do this in specific terms, we need to look at things in calories and macronutrients. Whether or not you personally decide to track either of those is up to you and either is fine BUT for the context of this article that is how we're going to approach the alcohol topic.
But remember, that doesn't mean you can't use this easy concept to fit alcohol into your diet as well – macro counting or not, this can work for you and I'll show you how from both perspectives.
Point #1 – Macro's & Alcohol
Protein = 4 Calories Per Gram.
Carbs = 4 Calories Per Gram.
Fat = 9 Calories Per Gram.
Alcohol = 7 Calories Per Gram.
Yes, alcohol is it's own macronutrient… Well at least in my nutrition plan it is and if you're anything like me, probably yours as well. The reason it's important is because many people look at alcohol as a sugar (carb) and that would lead us to believe it has 4 calories per gram… Not true, as you can see.
This is why having a flexible approach to dieting is KEY for long-term results. For example, if I decide to have a fatty steak today and it sends me well over my fat intake for the day – I simply drop some carbs to ensure my total calorie intake remains the same. This gives me freedom to eat how I want to eat and I can change that throughout the week if I'd like too, as long as my calorie intake stays the same I will not gain extra fat or lose muscle.
Now, there are reasons I set specific macronutrient ratios for specific clients because it does have a big effect on performance if you alter too frequently – But that is a separate topic for another day.
[If that confuses you and you want to learn more on how to flexible diet, Click HERE and apply for a Free Nutrition Consultation Call with me].
So the big key takeaway in Point #1 is that alcohol is a sugar, but it has MORE calories per gram then regular sugar and we need to be aware of that before drinking.
Point #2 – Alcohol is Ethanol… It Burns Quick…
Now, do NOT get carried away with this and think that alcohol is a great metabolic beverage that ramps up thermogenesis and burns calories – there is a hell of a lot more too it than that.
But we can learn something from this. Studies have been done, most are somewhat inconclusive and differing by minor percentages BUT the fact is relatively the same…
Alcohol immediately burns up a small percentage of what is consumed. Meaning that when you ingest alcohol, 80% of that is absorbed (to get you drunk) and 20% of that is burned up during thermogenesis.
Ever wonder why when you're drinking you get red, hot and sweaty a lot easier than when sober? Well this is a big reason why.
So if alcohol (ethanol) is 7 calories per gram and we burn 20% of it immediately, that means it can technically be around 5.4 calories per gram.
Ok, now we're getting pretty nit-picky with things and it can be way too much to try and factor that into your macros. On top of that, when you type in a drink from a bar into your myfitnesspal app, who really knows exactly how much fluid ounces that shot or mixed drink had in it.
That's why in the flexible dieting world, we estimate to our best abilities – which brings me to my next point.
Point #3 – Pick Your Least Favorite Macro and Substitute It For Drinks!
So now that we can see alcohol as a macro is between the amounts of carbs and fat, we don't know exactly how much is in each drink, and overall we're becoming more aware of how to look at it in our diet, we need to fit it in.
My suggestion is just to take one of the nutrients and substitute it for alcohol. If you tend to be a lightweight and need some carbs in your stomach to absorb some alcohol tonight, take away fats. If you have more carbs to play with and want to use those for extra shots later, do that instead. The point is to be flexible and have the freedom to choose, maybe that means taking a bit of both to make it work.
At the end of the day, focus on hitting your protein and keeping close to your calorie limit and you will be absolutely fine.
For the people not tracking macros, here's what you'll do:
Look at your typical diet and the alcohol of choice, and then look up how much things are calorically. If you tend to have a cup and a half of rice for your post workout dinner, look that up to see how many calories that is and then match it up with the amount of wine you can have instead.
Or you can do the same from a macronutrient standpoint. Example would be me swapping my 2 cups of rice post workout (90g carbs) for 5 Blue Moons (~90g carbs).
Very simple, still using macros but you do not need to add things into an app like I personally or many others like myself do.
My personal opinion is that if you only drink every so often, as in 1-2x per month, taking the "non-tracking" approach can work just fine. But when we drink on a weekly basis with the possible 2x or more in some weeks, tracking can make a HUGE difference in achieving and maintaining results while drinking alcohol.
Point #4 – Alcohol's Effect On Body Composition
So then the questions arise, "Does alcohol get stored as fat easier? Can it stop fat loss? Will it cause muscle loss or less muscle gains?"
In the shortest answer possible, not if it is in a controlled manor. Meaning that – from what we know as of now – if you have a few drinks, you'll have zero negative effects on fat loss or muscle gain as long as calories are controlled and accounted for.
The issue then arises when we get into the 4, 5, 6+ drinks range. In this range it can harm muscle protein synthesis, which can hinder recovery and the rebuilding of muscle tissue and it can also affect lipolysis (the breakdown of fats).
What this really means is that if you drink enough to get drunk – you'll probably hinder your body composition results a little bit.
Not too mention that when we get to about 5 or more drinks, we're probably past the point of tracking calories properly and will over consume calories that night. Adding that and its negative side effects, drinking too much can cause us to stop, slow, or lose results.
But here's the other thing to remember, going over your calories one night per week will not effect your long term results enough to restrict yourself from drinking. This is a fact, which is why getting drunk once every now and then is fine and having a couple glasses of wine 1-2x per week is also fine.
And to add to that, in the defense of drinking, alcohol does have some benefits. They are extremely moderate and don't really justify much… But had to throw that out there because I don't believe in restricting ourselves.
This all leads me to my final point….
Point #5 – My Recommendations
My recommendations are simple…
– Don't get drunk more than once per week if you want abs or to remain really lean.
– Track your macros and calories, it makes it a hell of a lot easier to fit things into your lifestyle and diet.
– Enjoy your first couple drinks and beyond that, aim for more "bang for your buck". What I mean is simple, take a couple vodka shots to feel good and keep calories low AND THEN enjoy a few beers that you've fit into your intake. If you get drunk off beer, you can expect calories to go through the roof.
– If you're a wino and enjoy having a drink multiple times per week, have a glass or two and fit it into your calories. You will not suffer from this, as long as you keep it to 1-2 glasses.
– If you have extreme goals and want to get your nutrition tailored to you specifically, hire a coach. Most of the time getting outstanding results takes this investment and it gives you the stress relief of not having to worry about anything – they guide you through it 24-7.
Click HERE if you'd like a chance to join the others just like us who like beer, wine, good food, and abs too.
My coaching program helps you get that, but also teaches you HOW so you can apply it into your own lifestyle without your hand held forever.
Cheers!