performance & nutrition coach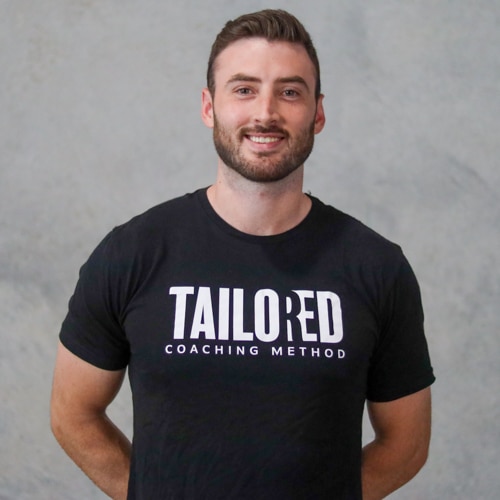 Hi, my name is Bryan Cummings.  I was born and raised in Massachusetts but reside in Austin, Texas now!  I completed my undergraduate degree in Exercise Science at Bridgewater State University and went on to complete my Master's degrees in Sport & Exercise Psychology at Springfield College.
I'm a huge sports fan who played soccer, basketball & raced motocross growing up.  Nowadays, I love playing golf, training in the gym, traveling, reading and learning more about the nutrition & fitness field everyday.
I got involved with TCM when I reached out to Cody to take over my own personal nutrition programming.  As I was getting busier with my own coaching and life in general, I jumped on board as a client with TCM because I've always appreciated their content, outlook and ethics around coaching.
I was very excited to be extended an offer to join the team as a Trainer and Nutrition Coach.  I knew it was a great fit because of how closely aligned our coaching values and strategies are.  I'm happy to be making an impact with a group of like-minded teammates!  My primary goal is to help educate individuals so they are more self-sufficient to maintain results and continue seeing progress in the future.
My favorite part about coaching is helping people break down confusing topics and simplify their nutrition/fitness habits while providing them with practical, effective strategies for long-term sustainability.  I love helping individuals tackle the mental, nutritional & physical aspects of fitness to feel, function and look better!  Each person is a unique puzzle, and it's fun to help bring all the pieces together for success.