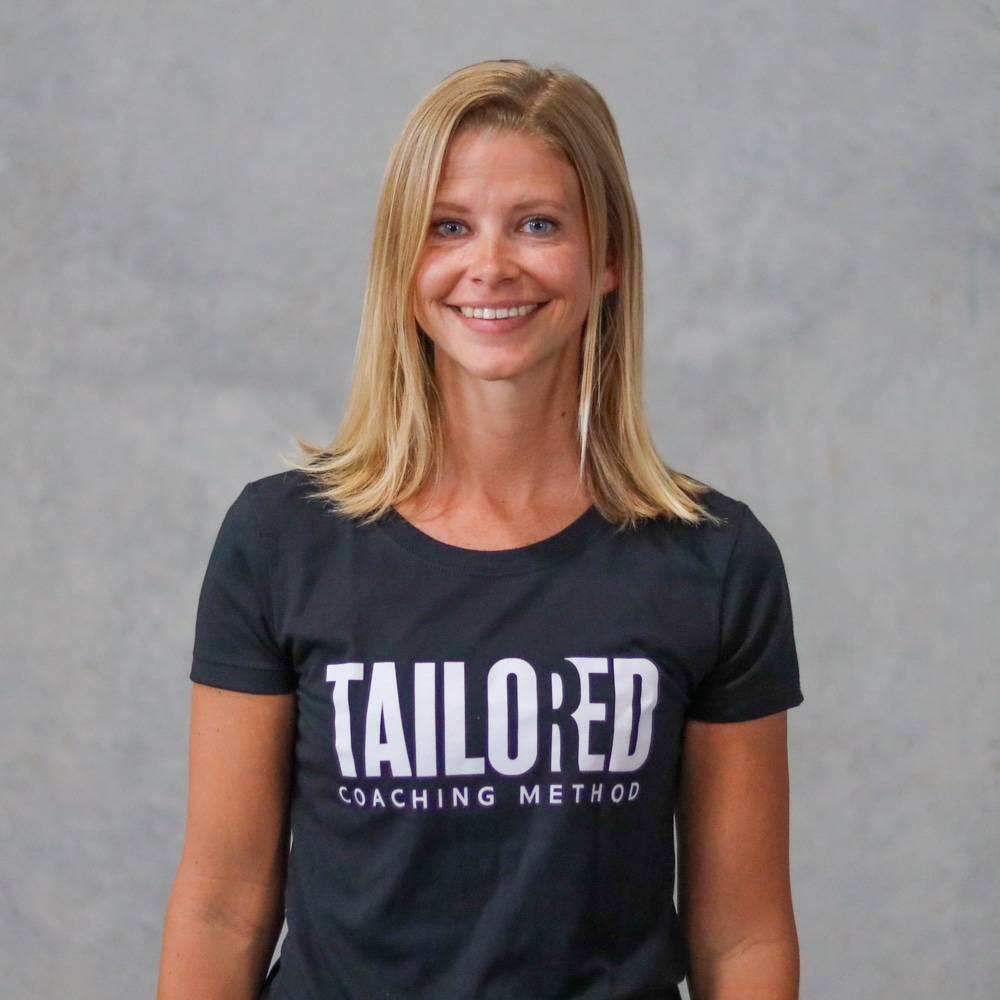 My name is Ashley, I was born and raised in Jacksonville, Florida. I have lived all over the state of Florida through the years, but I currently live on the gorgeous central coast of California.
My first introduction to Cody and his coaching company was long before it was the Tailored Coaching Method we know today. After a random google search for "health and fitness podcasts" on a solo hike through the woods in North Carolina, I found Cody's original podcast. After that I didn't stop listening, covering as many episodes as I could, and getting as much education and knowledge out of it as possible. This was a few years into my own health and fitness journey, and at a time when I was obsessed with just learning anything and everything that I could. My passion for health and fitness continued to grow through what I learned and I couldn't get enough. I became the person my friends and family asked for advice when it came to weight loss, weight training, or anything of the like. I loved answering their questions, and sharing with them what I knew or had experienced myself. I quickly began to realize that I was in love with every aspect of nutrition, fitness, and helping others through their struggles. This led me to reach out to Cody directly and ask him, "How do I turn this passion into a career?" His answer, which was the best I have come across, "Hire a coach yourself and never stop learning." I emailed him back and said, "Okay, sign me up."
I was paired with Hallie as my coach, and we couldn't have been a better fit. It was through working with Hallie and TCM that I realized how much more coaching was than just macros and workouts, and that was what truly sold me. It solidified the idea that yes, this is exactly what I want to do forever. TCM, Cody, and the coaches that make up this team have played a massive role in my health and fitness journey, as well as who I am as a coach today. After having the experience of working directly with TCM through different aspects, I knew that I wanted to be a part of this team one day. Through a bit of determination, and persistence, here we are! I couldn't be happier to be a part of such an amazing team making a positive impact on people's lives. I am forever grateful for that random google search.
I am a nutrition coach, but coaching covers so much more than just a nutrition protocol or exercise routine. We're looking at your goals, lifestyle, habits, mindset, and personal struggles or barriers. All of these are intertwined and play a role together. Through working with clients 1:1 we get to tailor a plan that fits their specific needs and goals. I love being able to build deeper relationships with my clients and truly getting to know them. There is a level of trust required for a successful coach-client relationship, and that starts with building that connection together.
The impact I aim to make through coaching is showing my clients that they're fully capable of crushing their goals in a healthy and sustainable way. I aim to empower my clients, push them to their limits, help them smash through their self-limiting beliefs, and show them that they can do hard things! When my time with a client comes to an end, I hope that they walk away with more self-confidence and self-belief, as well as the knowledge and tools they need to remain successful.
It's hard to pick one aspect of coaching as my favorite because I truly love every part of what I do. If I had to pick just one, it would be watching clients make mindset shifts. You can have a successful weight loss or muscle gain phase, but if your mindset isn't in the right place there is still a lot of work to be done. Seeing things *click* for clients is always exciting. Working with a client through the mindset of all or nothing, good or bad foods, not believing in themselves, is so powerful. Being able to be a part of something so impactful in someone's life is one part of coaching I will never take for granted. Working my way through health and fitness has helped me find myself, to be able to help others do the same, it's the most rewarding thing I've ever done.