Founder & CEO / strength & nutrition coach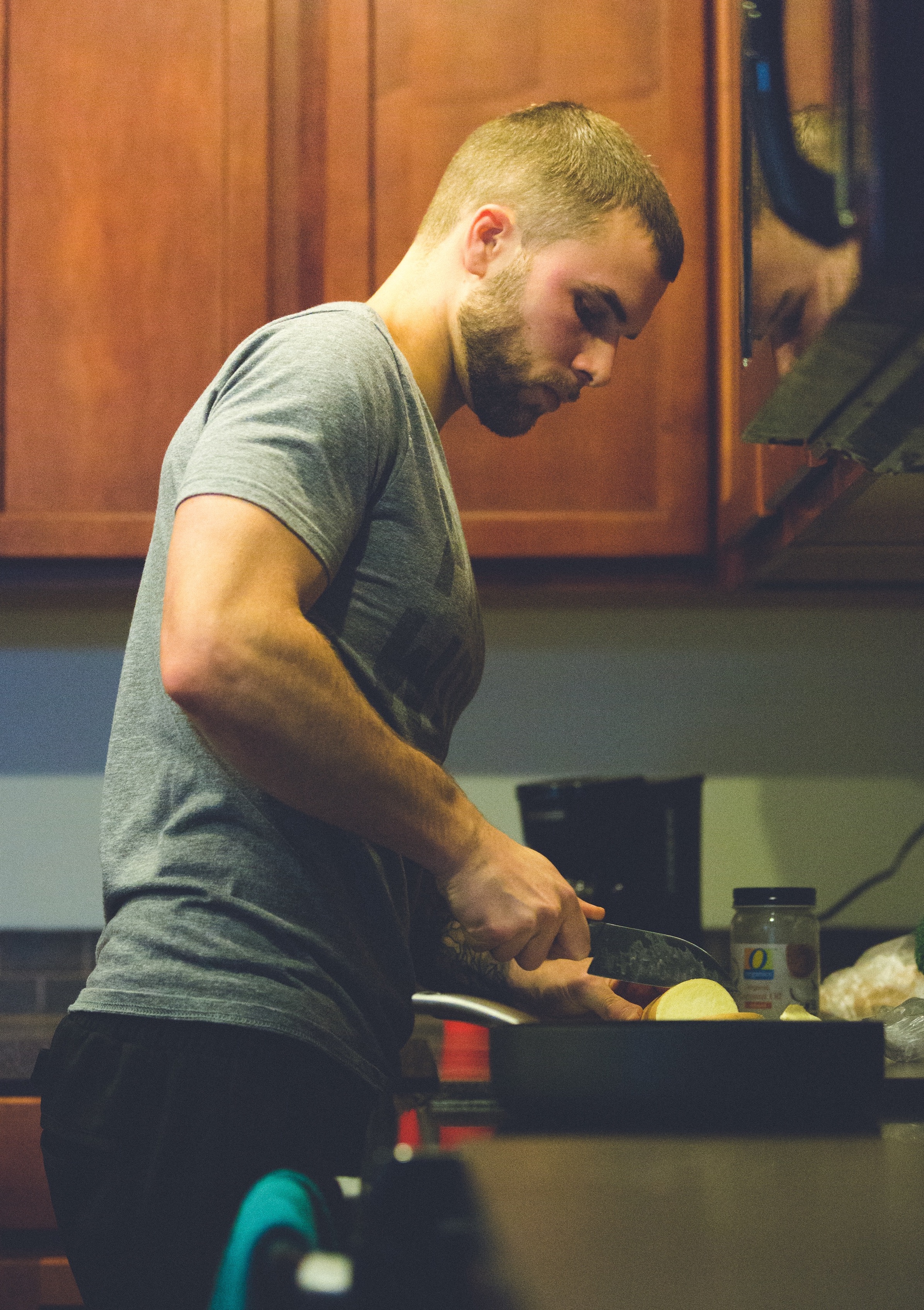 Why I created the Tailored Coaching Method, for you:
My name is Cody, but most people call me Boom-Boom.
Socrates the Philosopher once said,
"No man has the right to be an amateur in the matter of physical training. It is a shame for a man to grow old without seeing the beauty and strength of which his body is capable."
The reason I share that is because that statement really stuck with me.
I remember being in history class way back and reading that, then taking a look at myself and realizing I was living in my body the wrong way and it was causing me so much pain, not only physically but mentally and emotionally as well.
Let me backtrack a little bit, so you can fully get where I'm coming from.
To make a long story short – I grew up overweight. Not obese, but a bit beyond chubby and always the heaviest kid in my group of friends. Eventually I got sick and tired of hating the way I looked and felt every day, so I decided to change it all and live my life at a higher standard. I realized very quickly, that having true power and clarity in your life starts with your body physically.
As I trained, implemented real nutritional strategies, and started to transform my body, I began to experience less stress and anxiety, I began to have more confidence everywhere I went, my energy began to be contagious to others, my career began to develop and grow, and I actually started to catch women's attention for how I looked, rather than my humor – this was something new to me.
This all led to an unbelievably big shift in my life that produced a level of success and fulfillment I've never experienced - but the beauty in it, was that it was ALL from the way I trained my body, fueled my body, and looked at my body.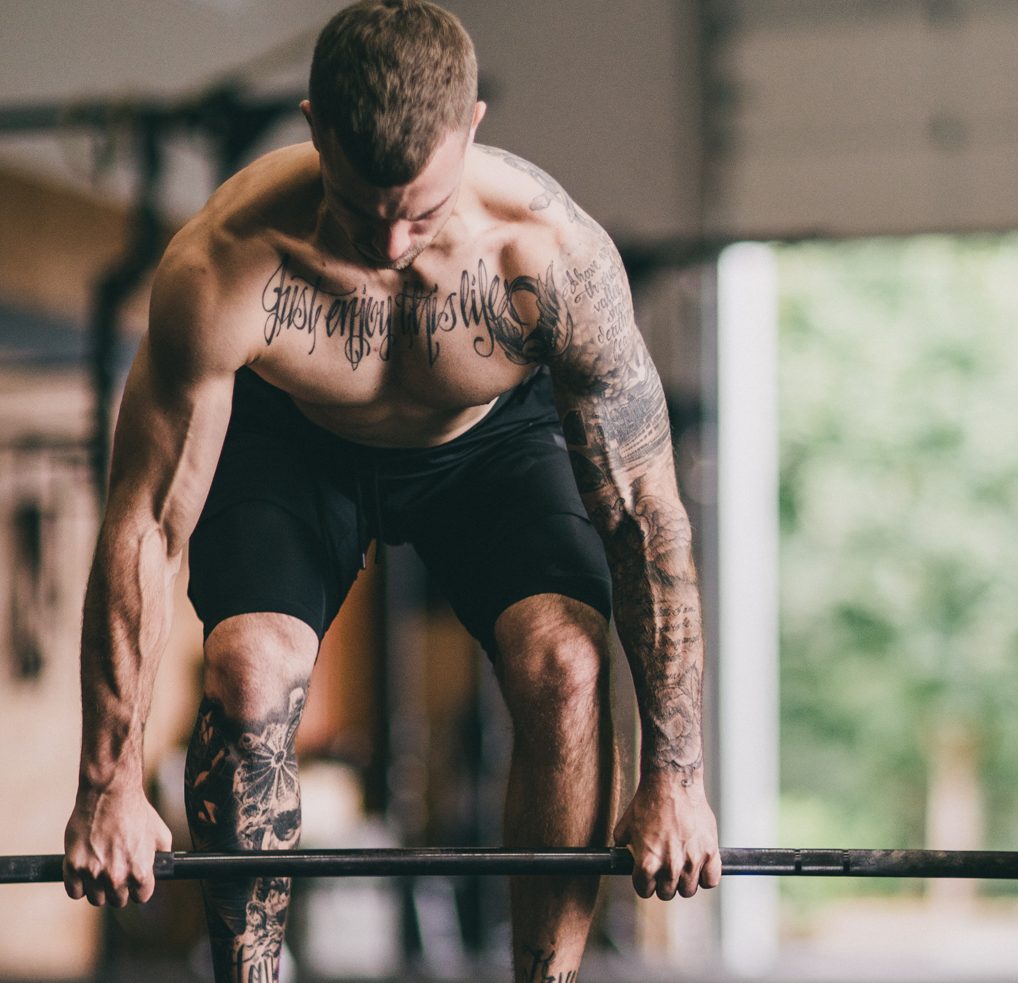 You name it – I've tried it, I've studied it, and I've accepted it all as a part of the puzzle to optimizing your body – they all play a part in this and hold value,

what method is best really just depends on the individual and the goal(s) at hand.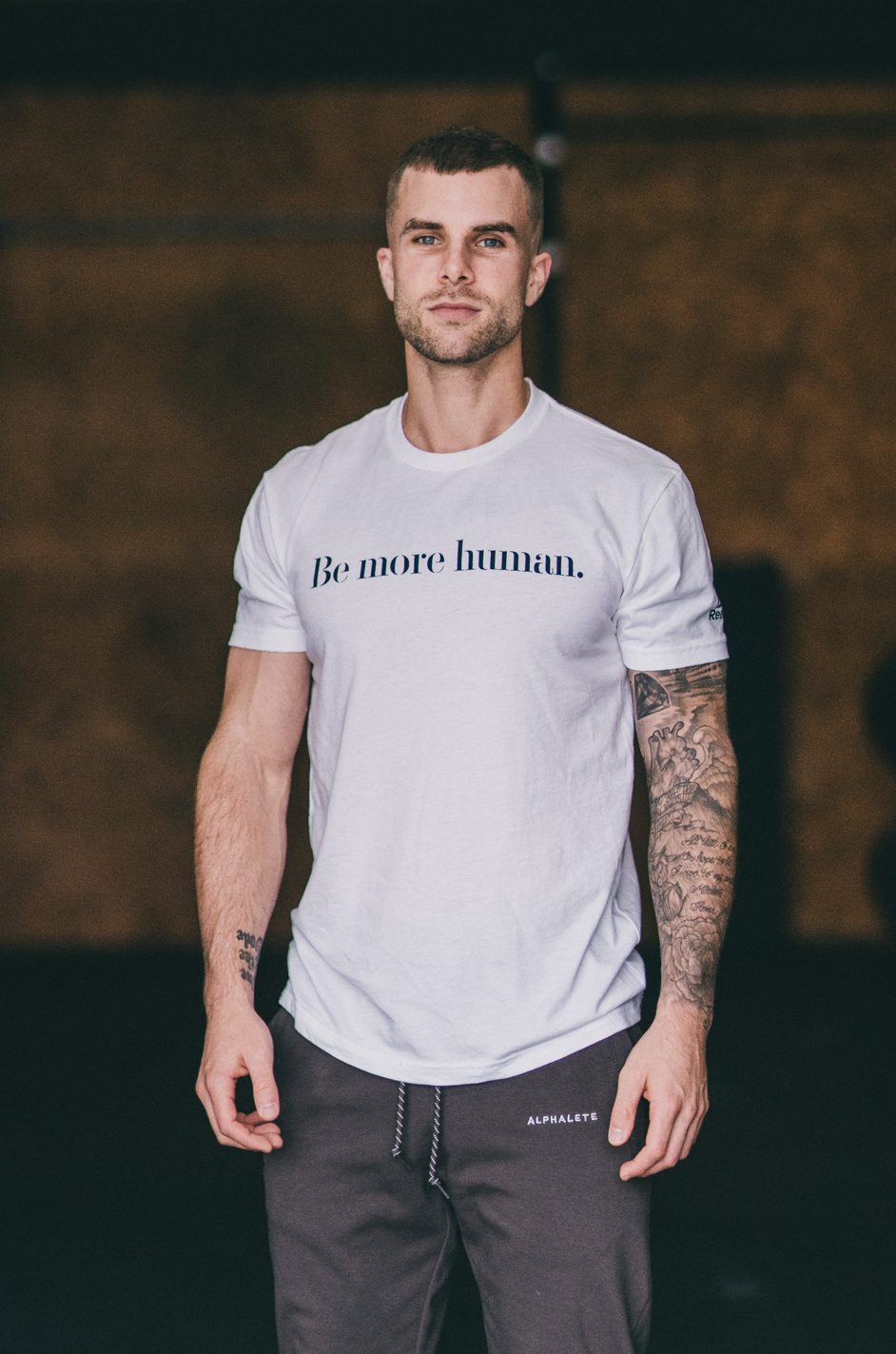 See when it comes to training and nutrition, I've tried it all. Literally. I've done a bodybuilding show, trained CrossFit seriously, used training for sport specific purposes, done countless photoshoot preps, used intermittent fasting for at least a full year before it was trendy, needed a paleo elimination diet to help with some autoimmune issues I faced, clean bulked and dirty bulked, rapid weight cuts and slow and steady cuts, high carb and low carb.
You name it – I've tried it, I've studied it, and I've accepted it all as a part of the puzzle to optimizing your body – they all play a part in this and hold value, what method is "best" really just depends on the individual and the goal(s) at hand.
It was all just so fascinating to me. Not only the fact that I have all these tools to manipulate how one performs or looks, but also how they think and the strong mindset one can develop through training and nutrition. It's something that nobody should ignore, because it's a tool to more power, clarity and happiness.
That's why I decided to dedicate my life to health, fitness and nutrition. It has been the one thing I've truly felt called to do.
Which is why I started Tailored Coaching Method, a Lifestyle Training and Nutrition Coaching Company that understands every individual is unique, different, and deserves a specifically tailored approach (that's backed by science) to their fitness and nutrition.
See at the end of the day, I'm a VERY average dude. Average genetics. Average upbringing. Average body type. Average athletic ability.
I'm not special, at all. But that's my superpower, because most likely - you're pretty average too. But like me, you desire being ABOVE average and that's exactly what my company has been built to do.
Help average individuals understand advanced strategies to achieve above average results.
So if that's you, too... click the button below and hop on a free call with us. We're ready to teach you the way of an optimal lifestyle.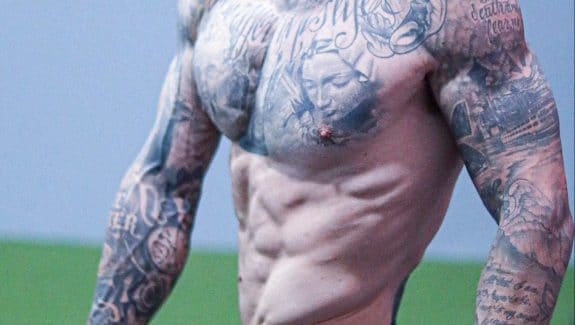 How To Get 6-Pack Abs (3-Step Guide To A Shredded Core)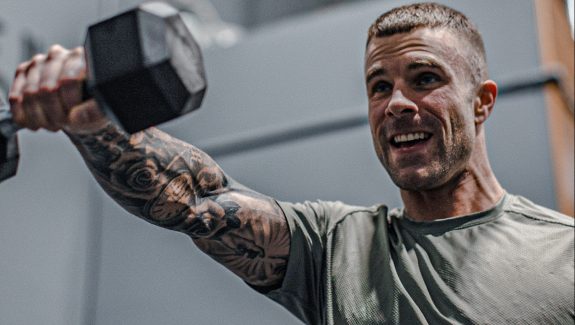 Training Volume: How Many Sets Per Week is Enough?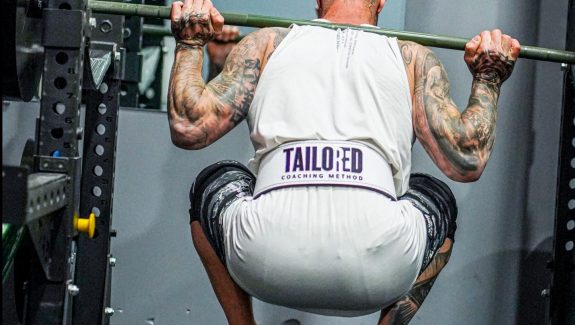 How Sore Should You Be After A Workout?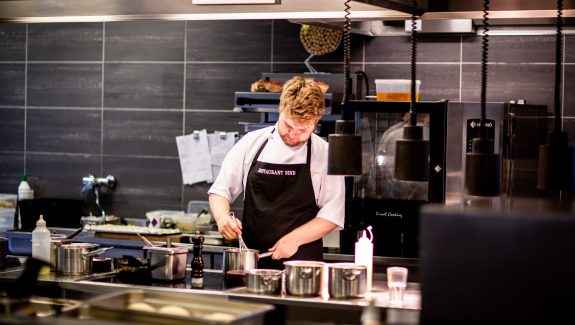 How To Track Macros When Eating At Restaurants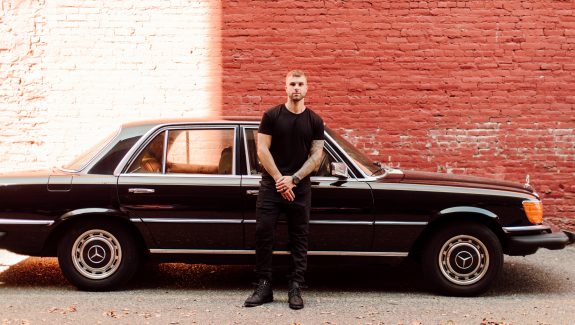 [Daily Dose] The Intention-Behavior Gap.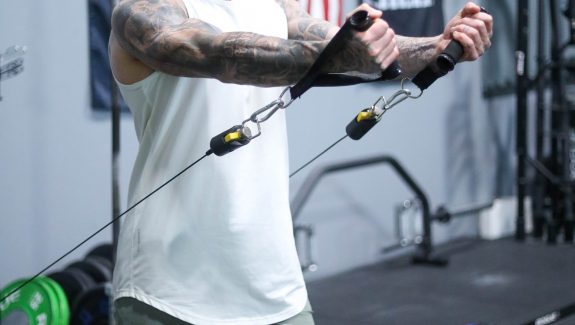 [Daily Dose] But what if you gain the weight back…?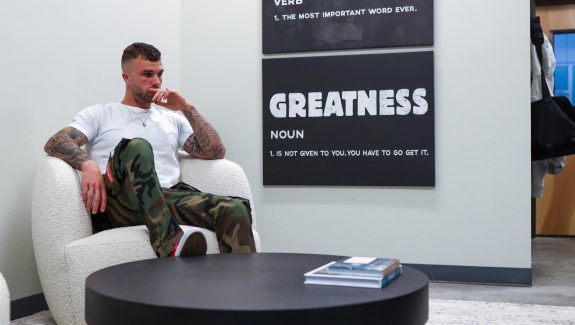 [Daily Dose] 90% of your results boil down to this.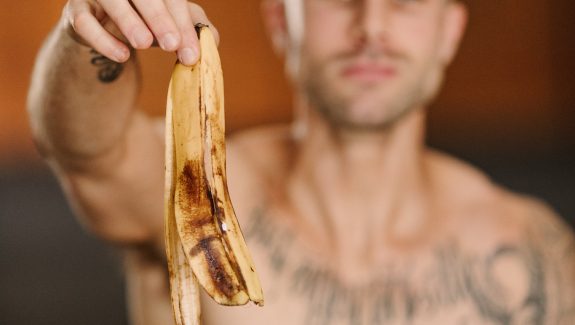 [Daily Dose] The Correct Way To Diet…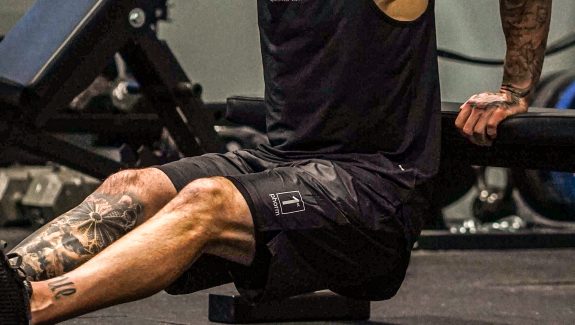 [Daily Dose] ACTION > motivation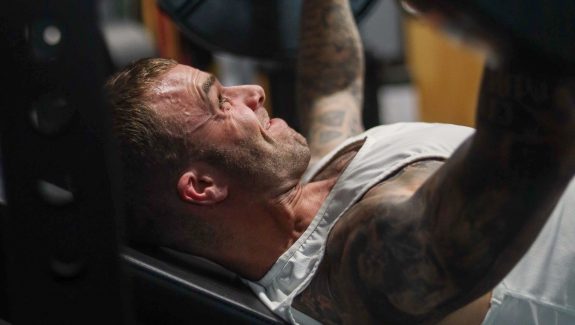 [Daily Dose] Fuck mediocrity.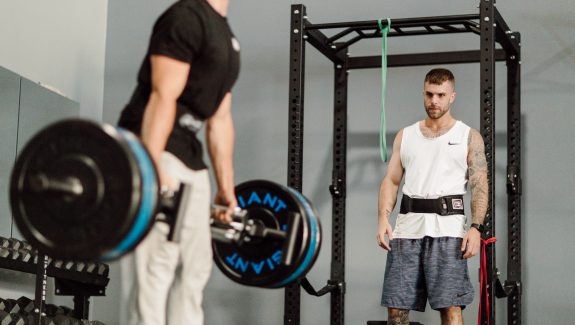 [Daily Dose] Crucial conversations.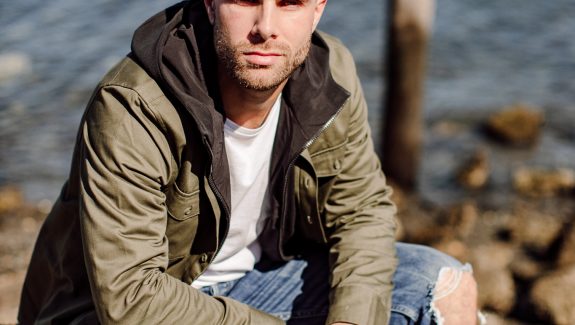 [Daily Dose] It's not what you do, it's how you feel.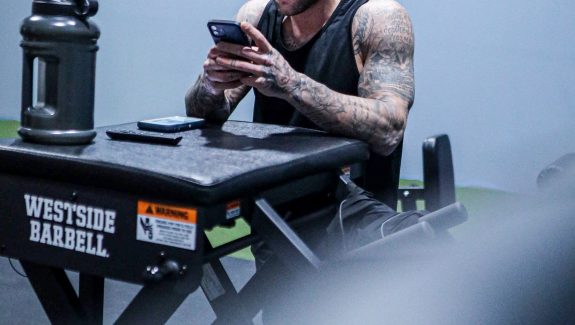 [Daily Dose] Every detail matters.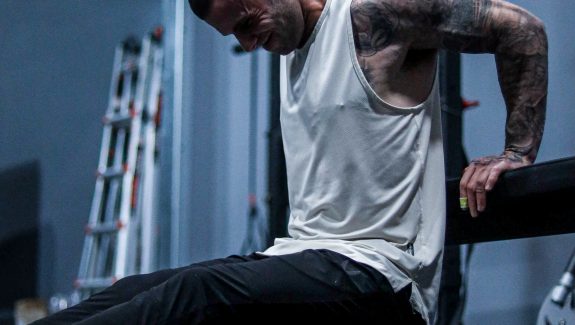 [Daily Dose] Success is how you SEE it.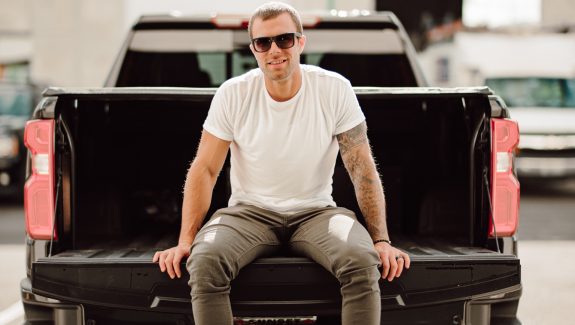 [Daily Dose] SIMPLICITY > complexity.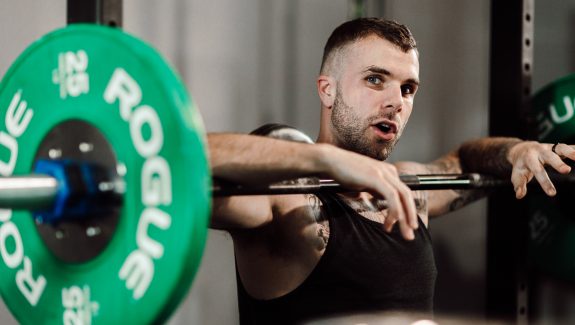 [Daily Dose] Your efforts need to match your goals.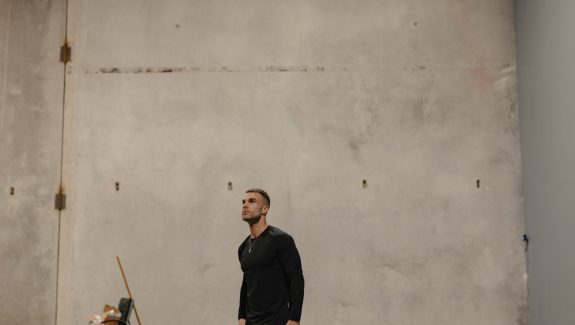 [Daily Dose] You can't win, if you're afraid to lose.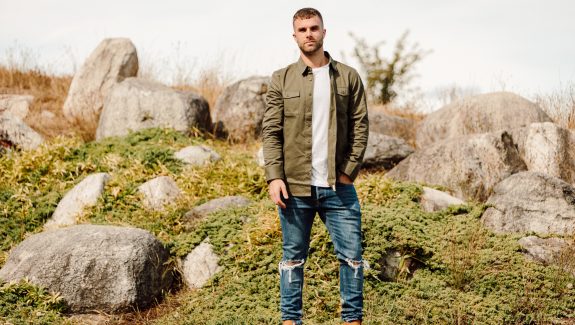 [Daily Dose] If you take offense, you probably don't take action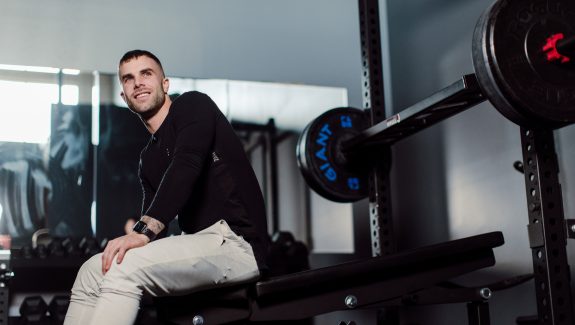 [Daily Dose] Ready, Aim, FIRE. Repeat.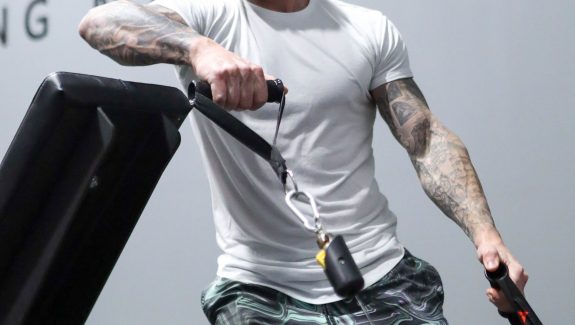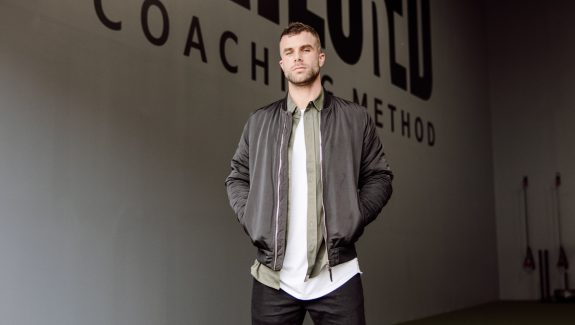 [Daily Dose] Stop living with "what if's….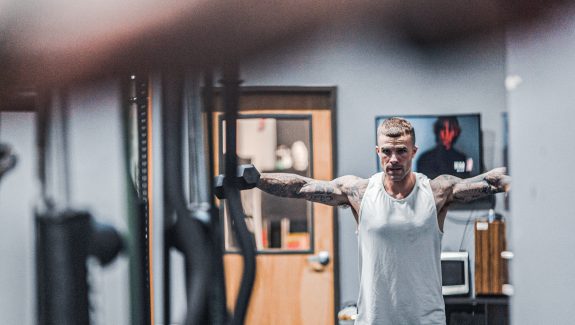 How to Intensify Your Workout: 7 Proven Training Techniques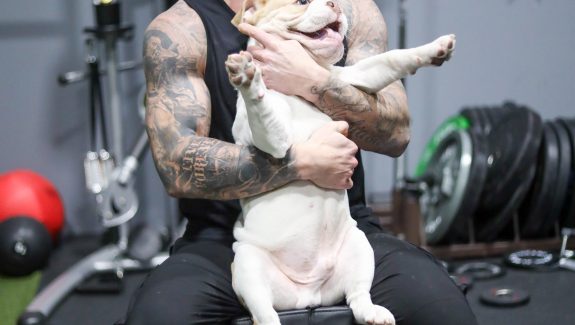 [Daily Dose] The Greats and YOU… Are the same.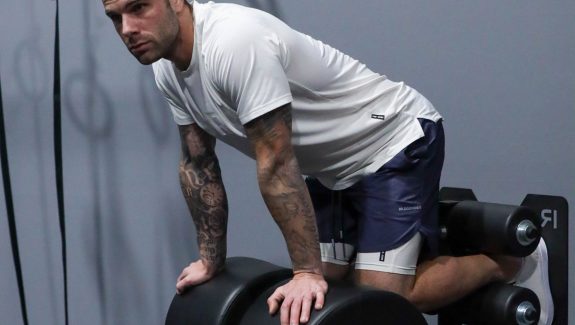 [Daily Dose] Watering Your Lawn While It's Raining.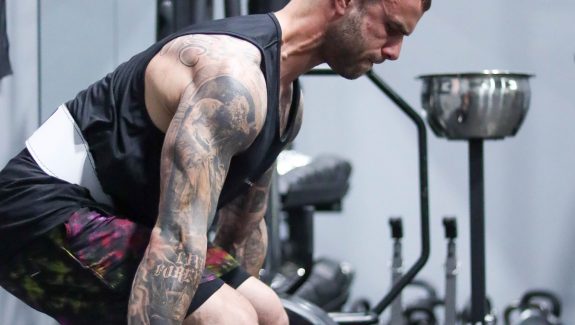 [Daily Dose] It's Boring & Un-Sexy… But it WORKS.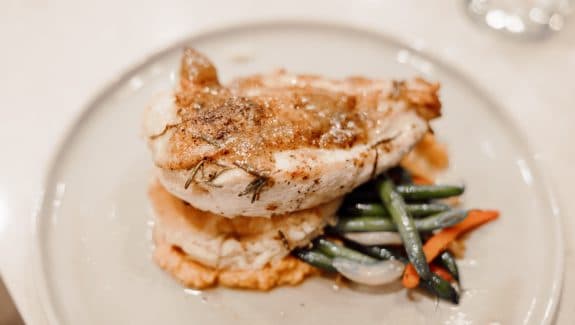 [Daily Dose] The 10 Nutrition Commandments.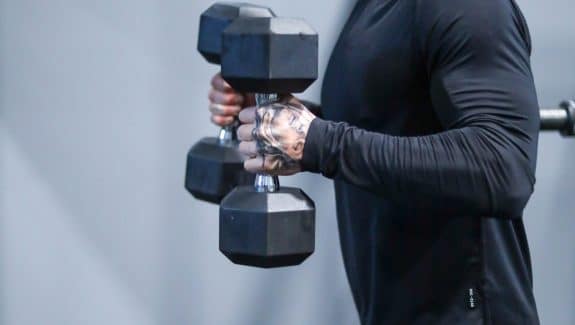 [Daily Dose] The 10 Training Commandments.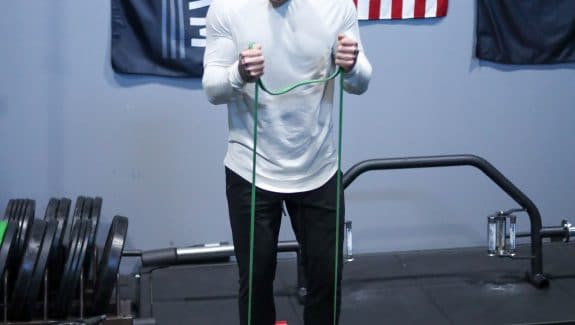 [Daily Dose] Self-Made is Made Up.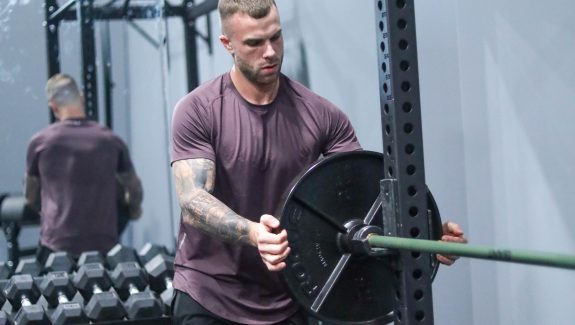 [Daily Dose] What is Body Positivity, Really…?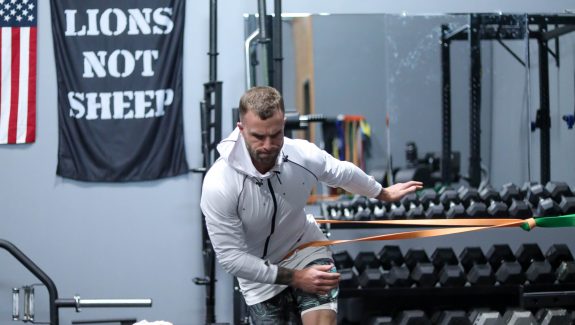 [Daily Dose] Why you hate Monday.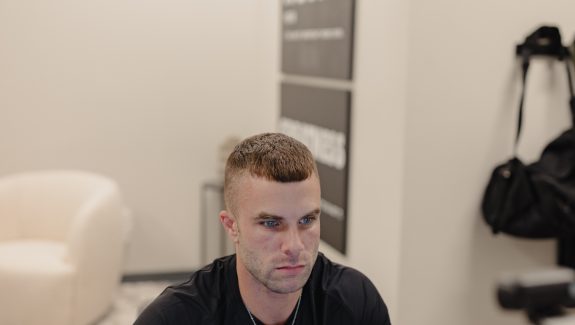 [Daily Dose] Just Show Up.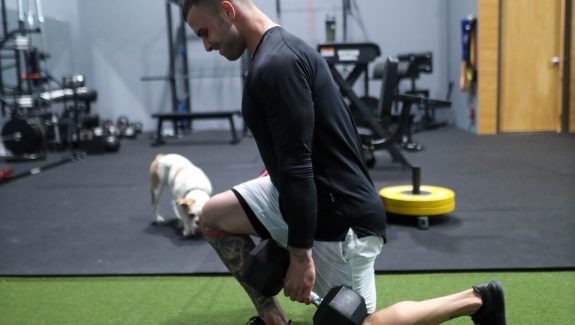 [Daily Dose] Become Your Own Stoic.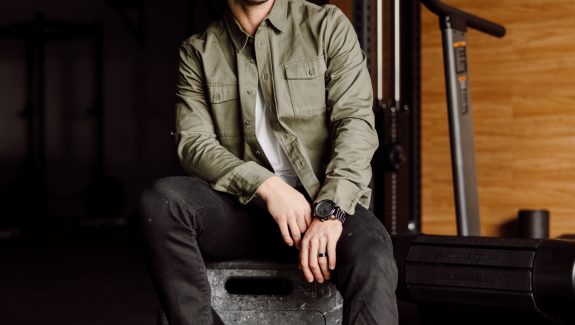 [Daily Dose] Repeat After Me…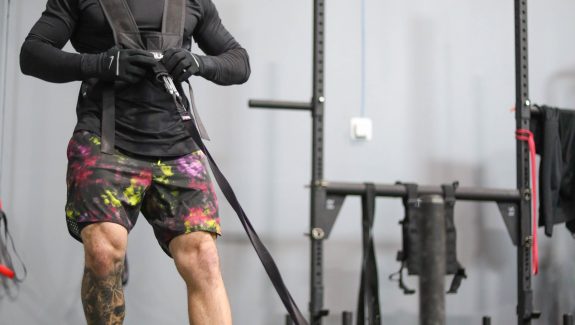 [Daily Dose] The Pursuit of Fulfillment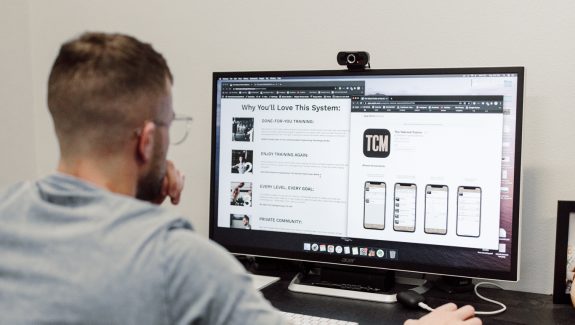 [Daily Dose] WTF is President's Day…?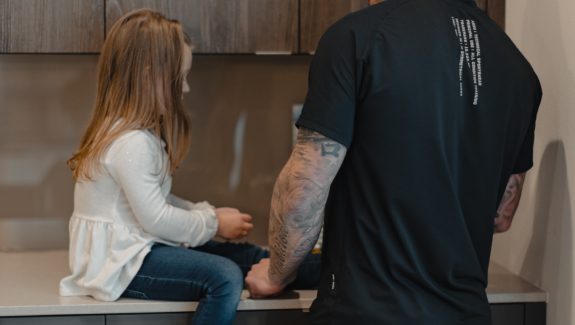 [Daily Dose] Redirect Your Impatience.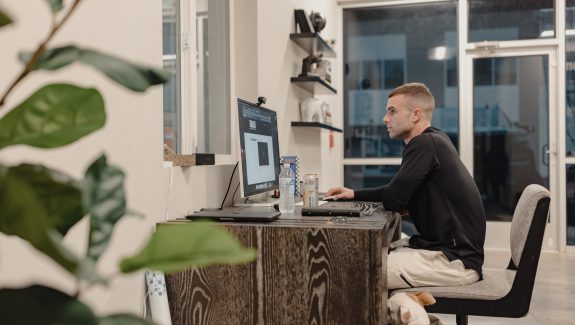 [Daily Dose] How To Turn A Bad Day Around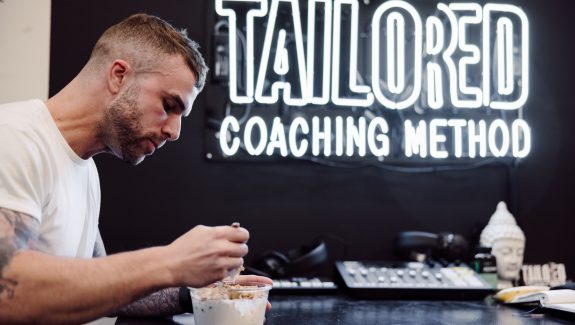 [Daily Dose] They Thought They Took Steroids…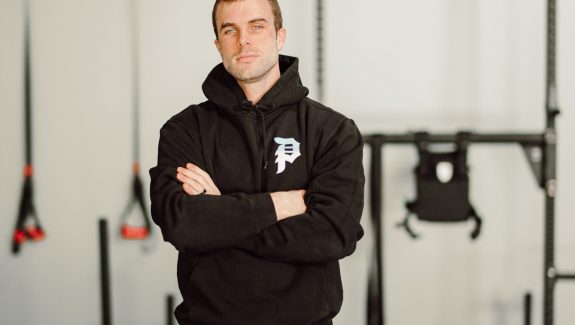 [Daily Dose] They're Tools, Not Time Machines!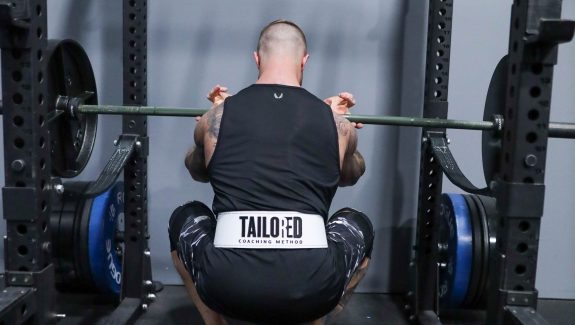 [Daily Dose] Habits and Addictions Are The Same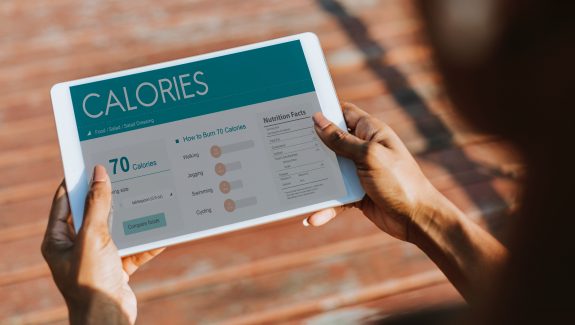 How To Use A TDEE and BMR Calculator To Lose Weight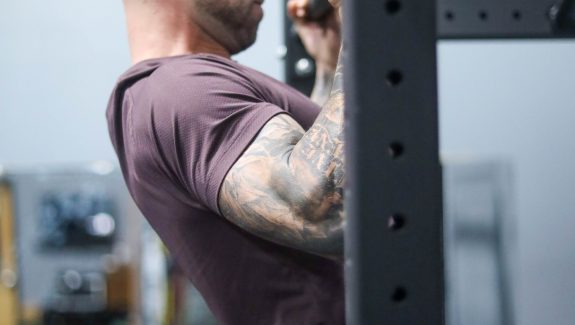 [Daily Dose] Win The Rest of 2022, By Doing This.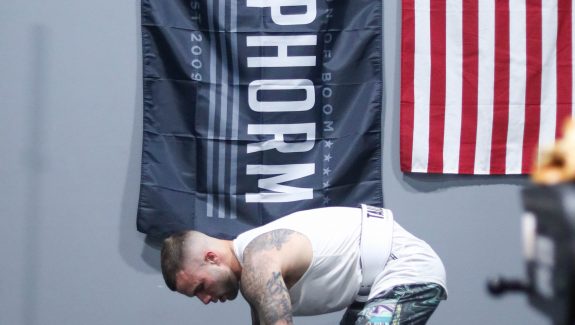 [Daily Dose] The gift is WITHIN the process…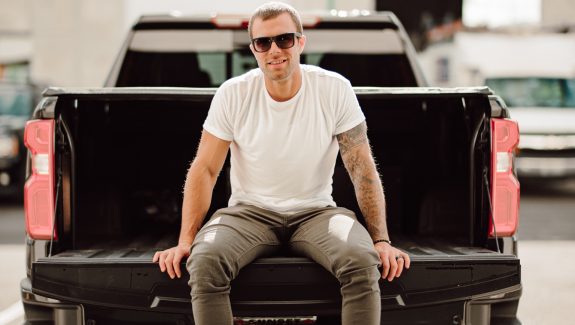 [Daily Dose] 6 Quotes + 3 Steps To Supercharge Your Monday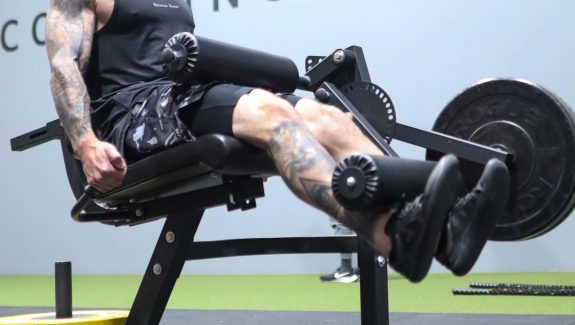 [Daily Dose] Why I'm not losing any weight…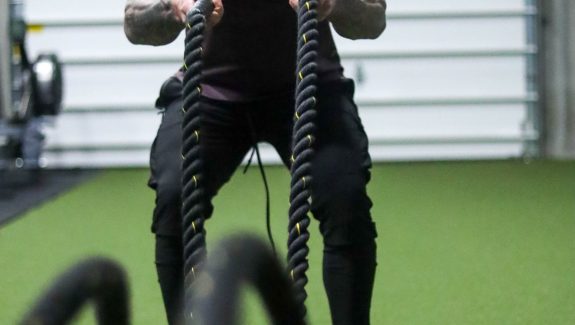 [Daily Dose] Growth must be forced.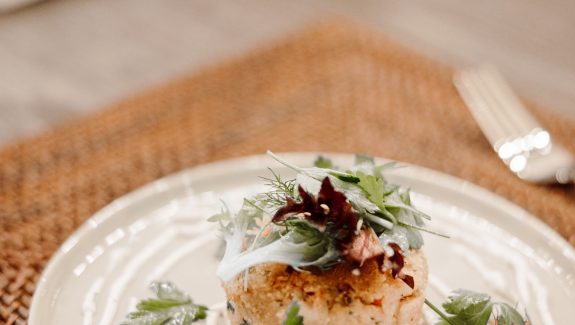 [Daily Dose] 9 Habits That Increase Dietary Success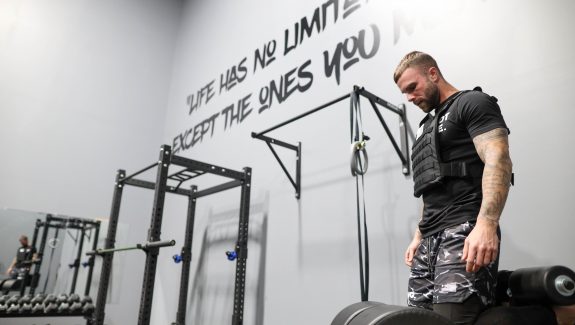 [Daily Dose] Find Your Low Hanging Fruit.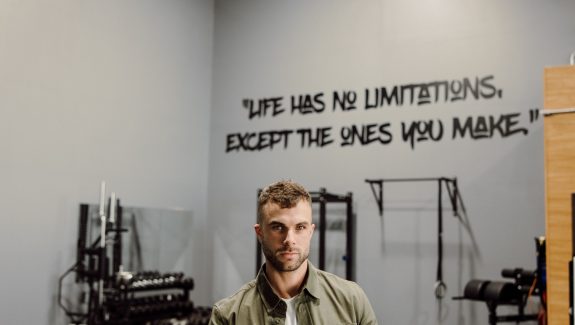 [Daily Dose] Use Doubt As Fuel, Not Hydroxide.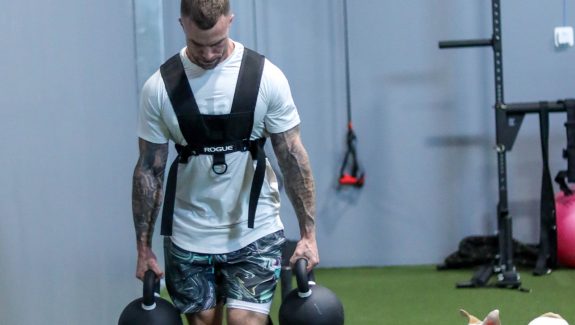 [Daily Dose] Maktub – "It Was Written".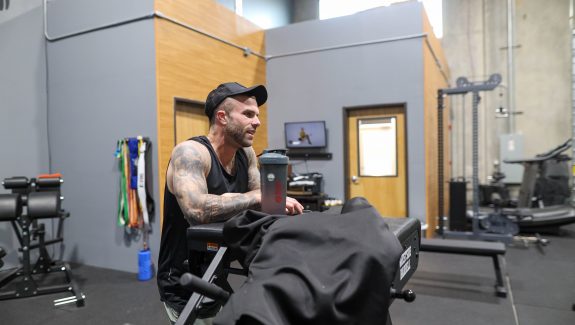 [Daily Dose] Self Limiting Behaviors.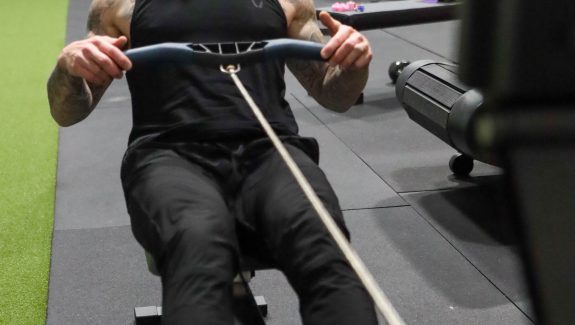 [Daily Dose] ACTION → RESULTS → MOTIVATION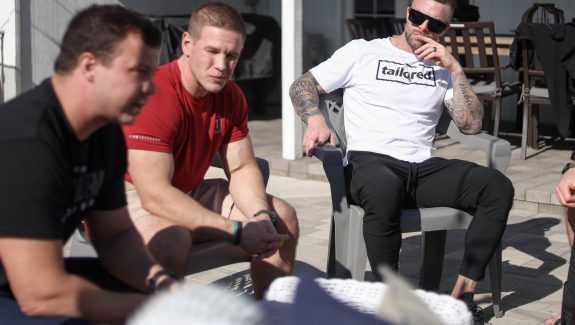 [Daily Dose] Master The Basics.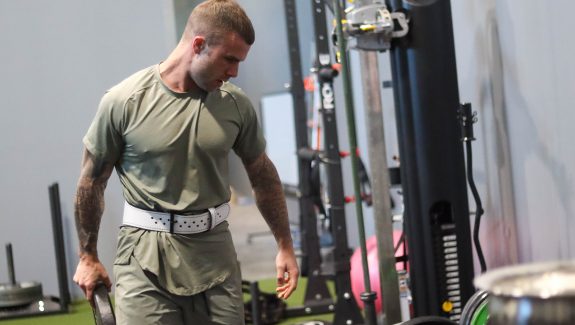 [Daily Dose] The 80/10/10 Rule.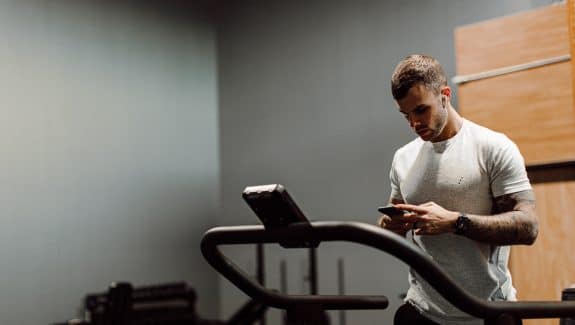 [Daily Dose] Quick results are a lie.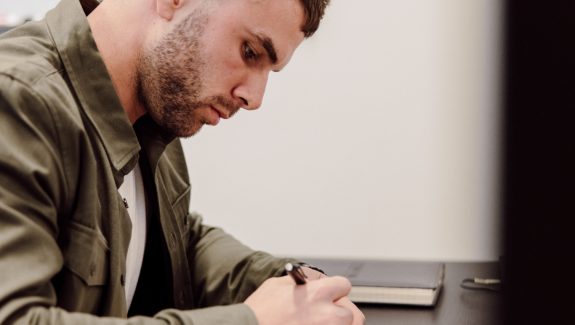 [Daily Dose] Have you quit yet?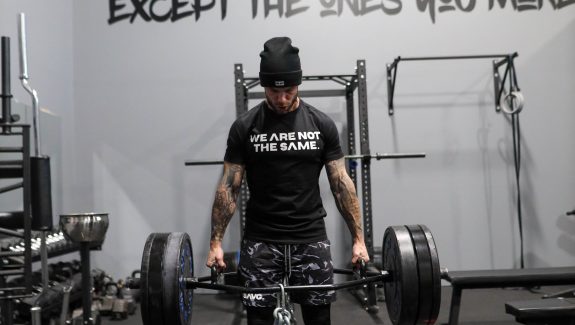 [Daily Dose] "SHUT UP, WEAK-BRAIN! // Speak up, strong-brain!"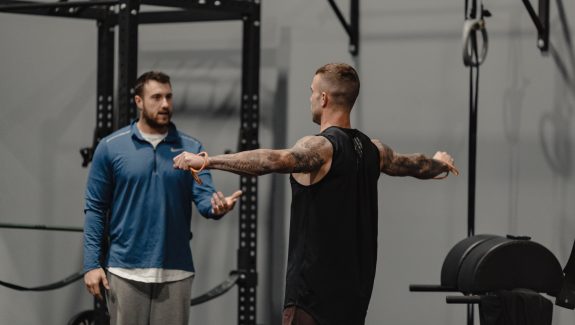 [Daily Dose] You deserve MORE.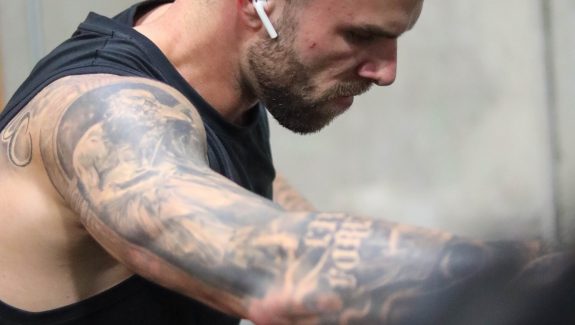 [Daily Dose] If people hate, it means you're winning.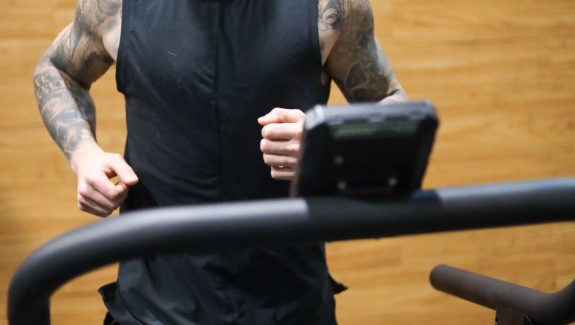 [Daily Dose] Don't Avoid Difficulty, Accept It.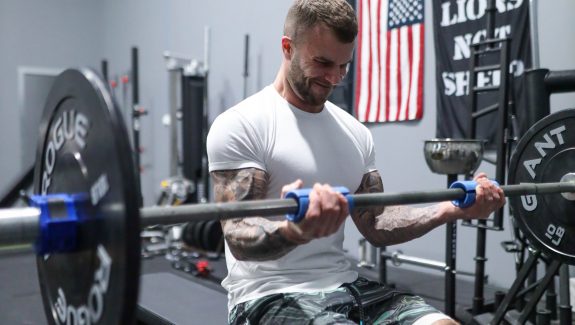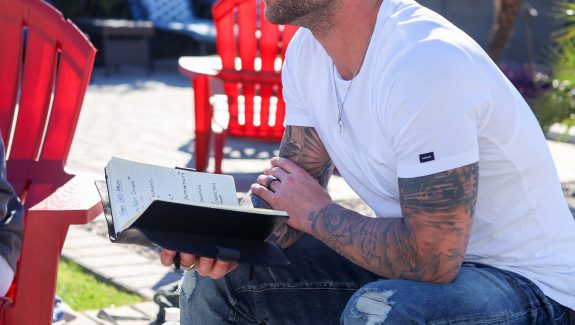 [Daily Dose] The Gardener.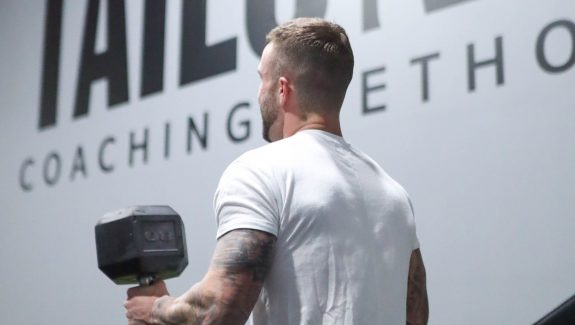 [Daily Dose] MJ, Kobe, Tom Brady… You.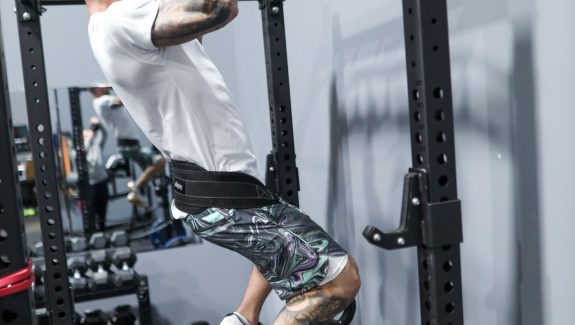 [Daily Dose] FULFILLMENT > satisfaction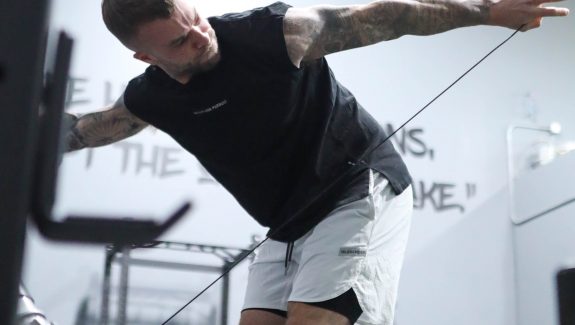 [Daily Dose] Progress is made at the speed of trust.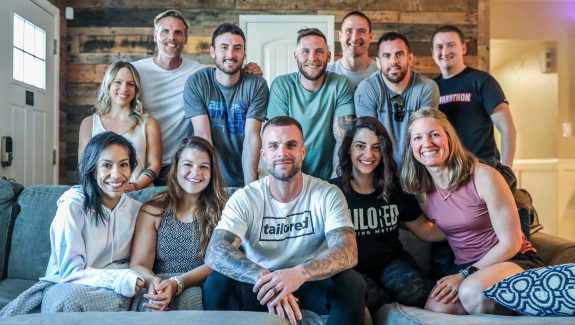 [Daily Dose] Cultivate Your Power Tribe.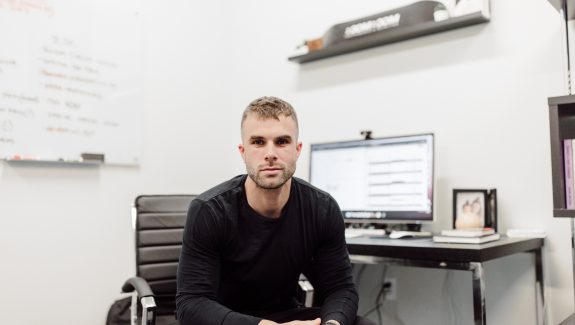 [Daily Dose] ALL IN or all out.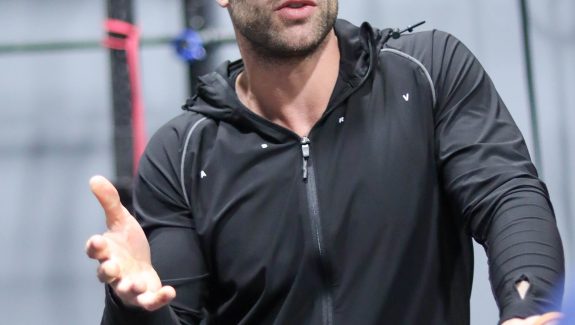 [Daily Dose] Nobody is Self-Made.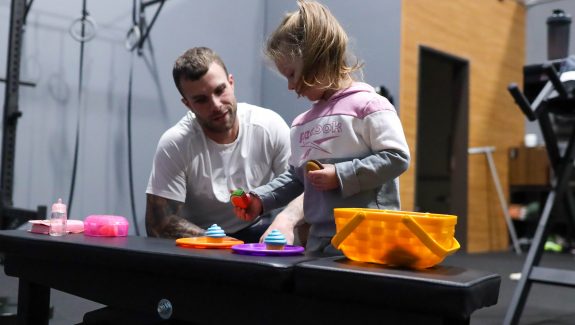 [Daily Dose] Your Time is Worth More Than Money.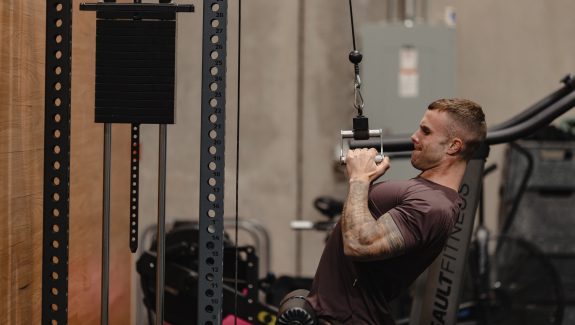 [Daily Dose] Gratitude Is MOTIVATION.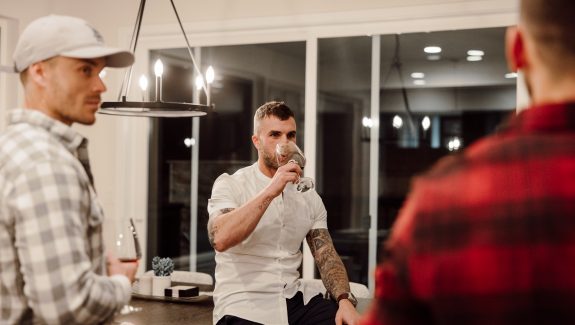 [Daily Dose] The Only Person in Your Way, is YOU.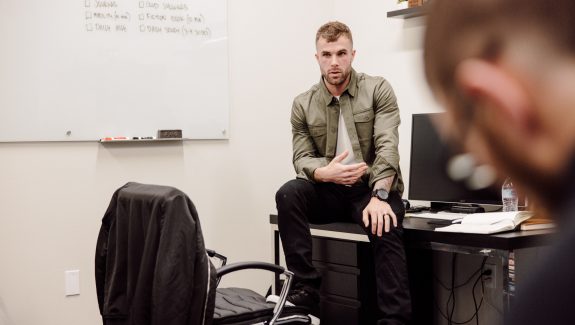 [Daily Dose] Be You, Everyone Else Is Taken.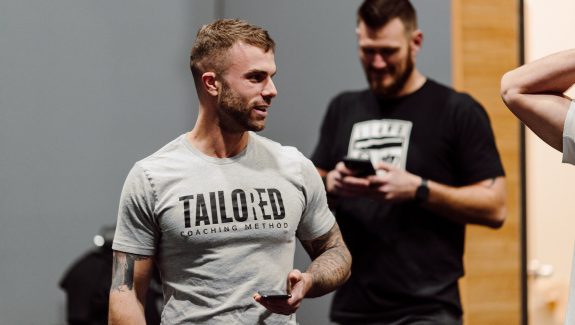 [Daily Dose] What If You Couldn't Fail…?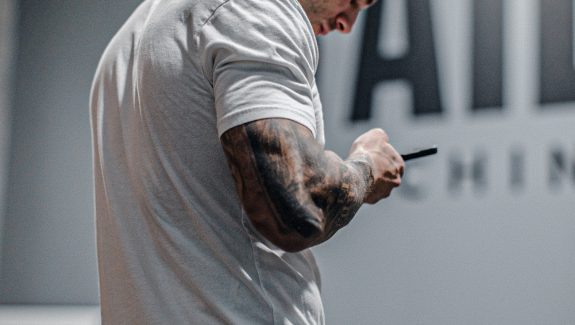 [Daily Dose] You should love how you look!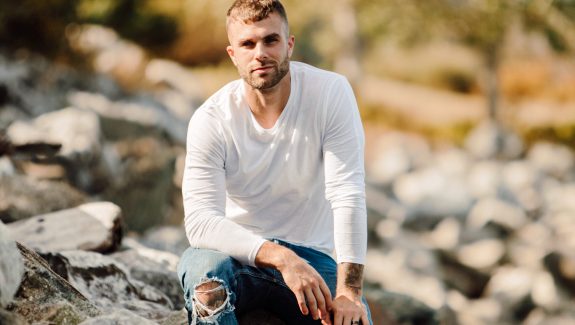 [Daily Dose] Understand Your Pain, Double Your Progress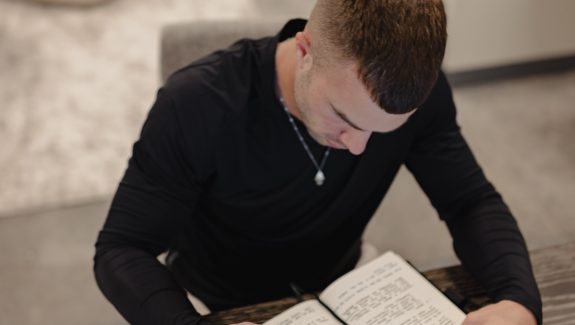 [Daily Dose] Your Circle Determines Your Growth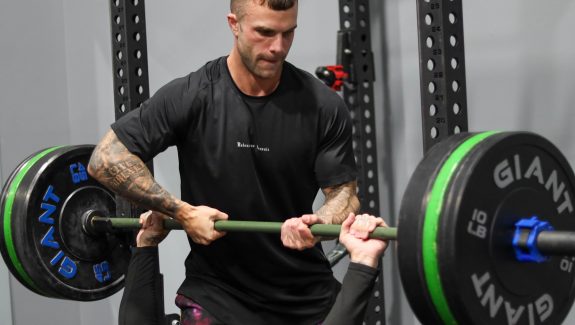 [Daily Dose] Eliminate These 2 Things In Order To Get Better Results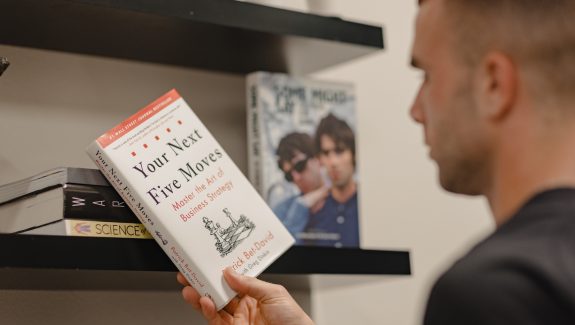 [Daily Dose] Patience, Persistence, & Positive People.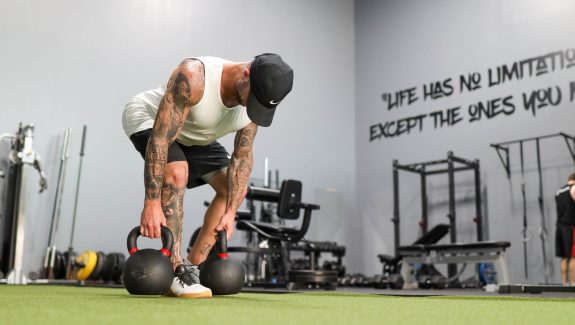 [Daily Dose] Winners Arent Afraid To Lose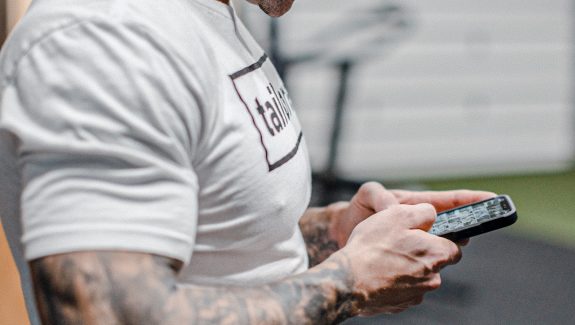 [Daily Dose] You should love how you look!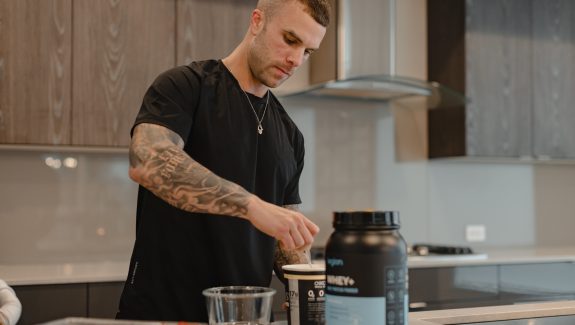 [Daily Dose] Be A Leader, Not A Follower.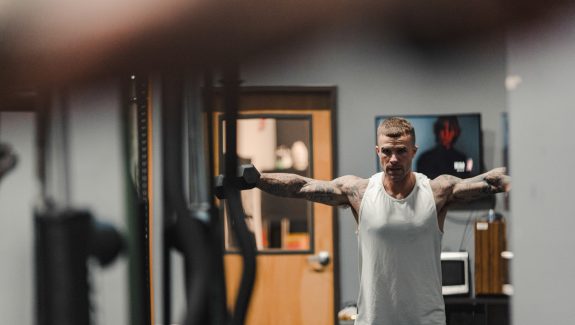 [Daily Dose] Is Your Body A Sports Car? Or A Junk-Yard Cruiser?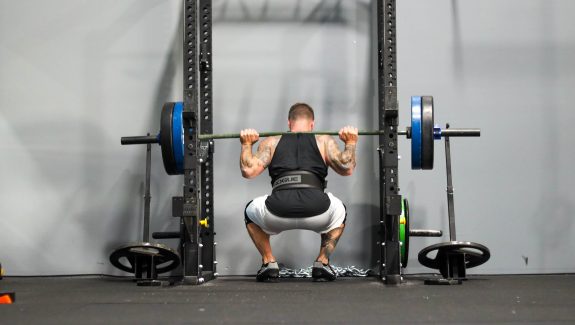 [Daily Dose] People Who Take Offense, Don't Take Action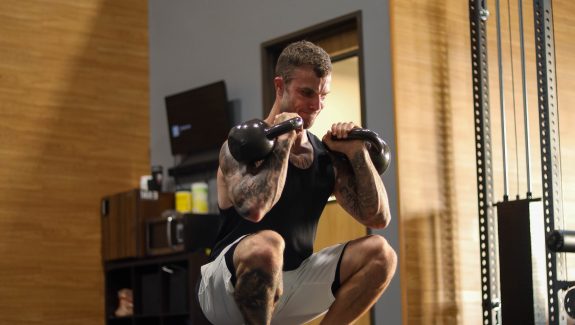 [Daily Dose] No Fluff, Just Planning + Execution.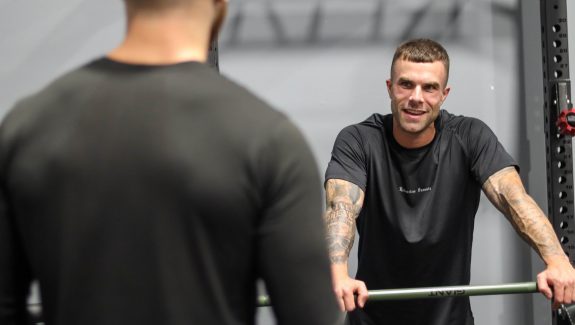 [Daily Dose] "WHY NOT YOU….?"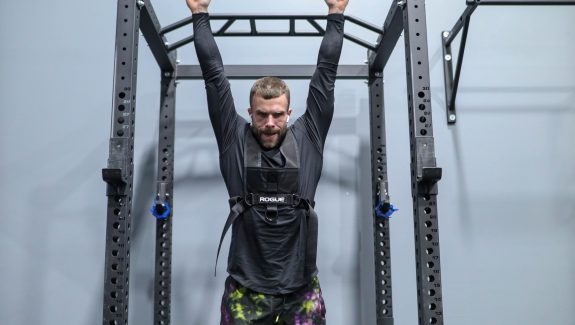 [Daily Dose] Don't Live With "What If's"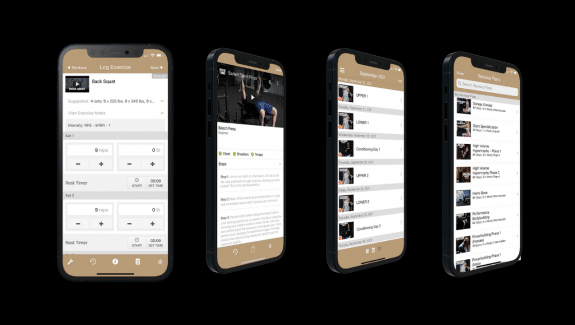 Take Advantage of Our Personal Trainer App with These 13 Tips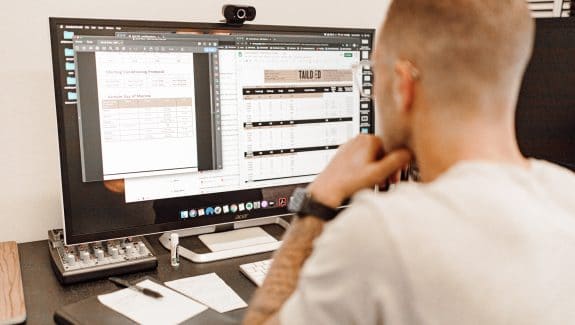 The Ultimate Guide to Fitness and Nutrition Coaching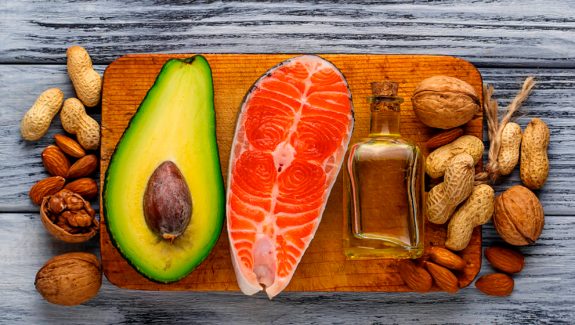 Keto: The Best or The Worst Diet For Fat Loss?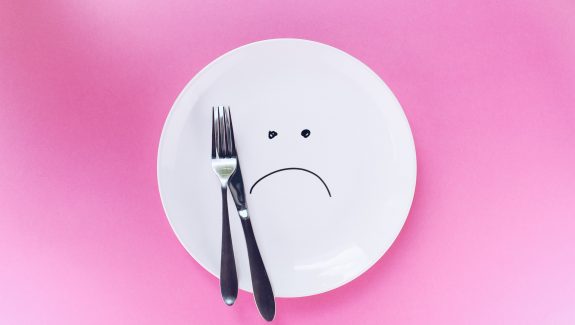 What is the easiest diet to stay on?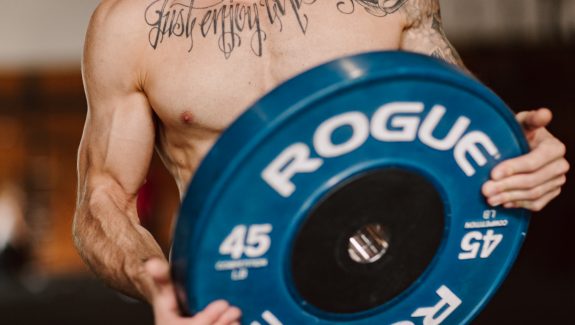 High Carb Diets Work Better For Fat Loss Than Low Carb Diets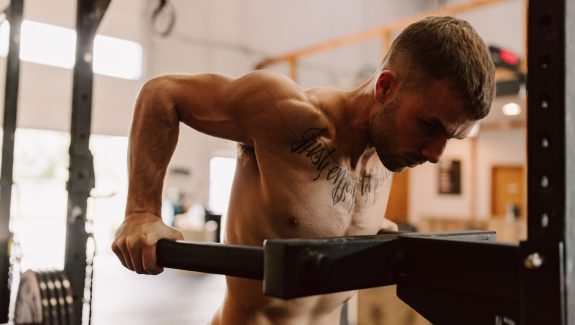 3-Phase Fat Loss Diet System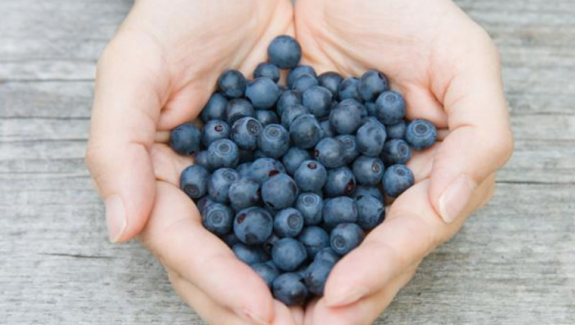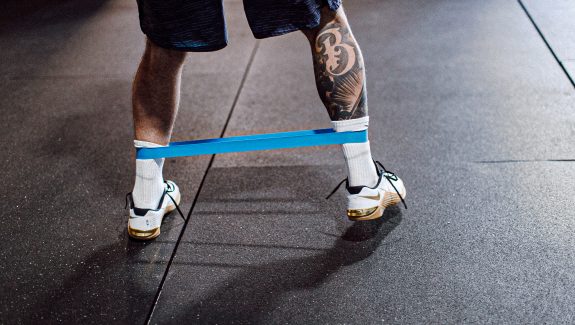 How To Properly Warm Up, For Strength Training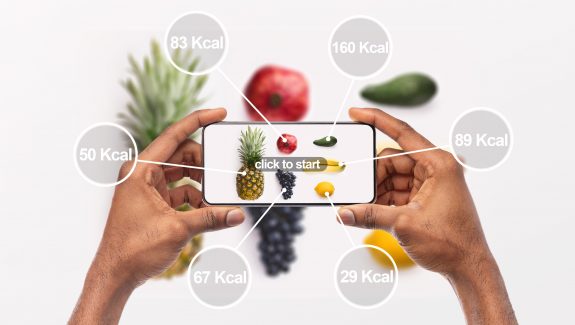 Everything You Need To Know About Carb-Cycling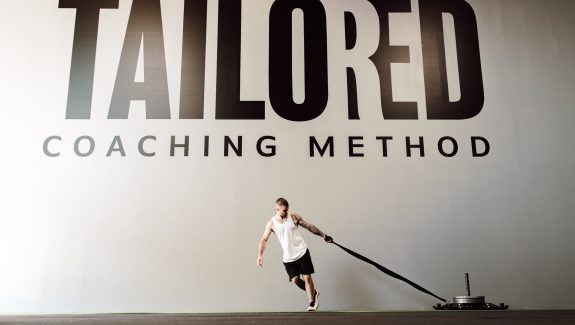 How To Individualize Your Nutrition Plan (8 Ways To Tailor Your Diet)
Nutrition Periodization (The Revised and Simplified Guide)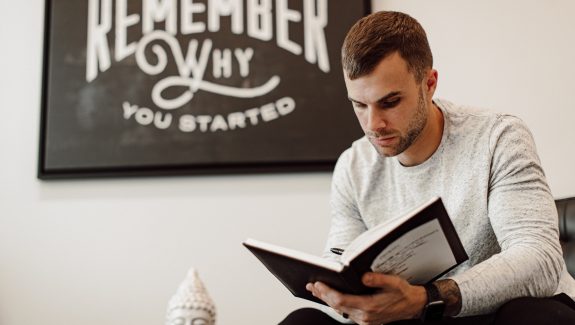 The World's Greatest Morning Routine (Use This Proven Point System)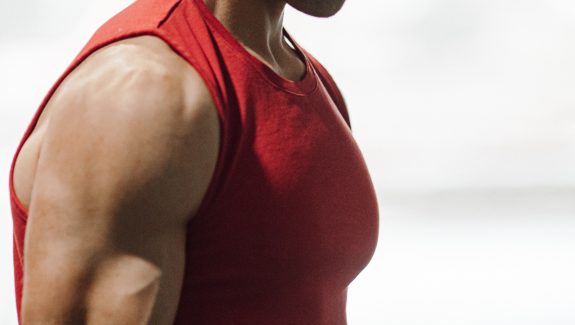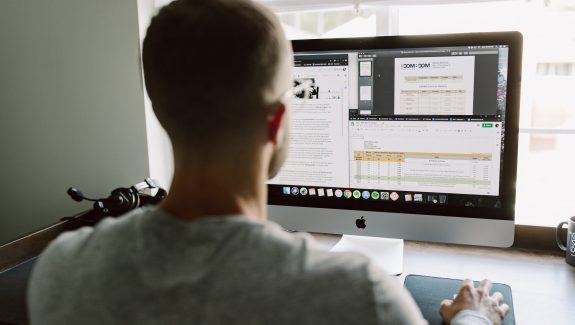 Reverse Dieting 101 [Your Guide and Explanation To All Things Reverse Dieting]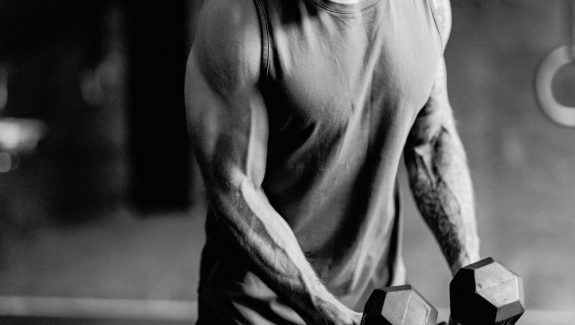 Body Recomposition (Learn To Burn Fat and Build Muscle, Simultaneously)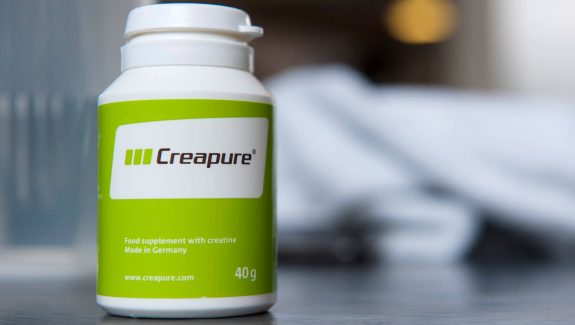 The Definitive Guide To Creatine Monohydrate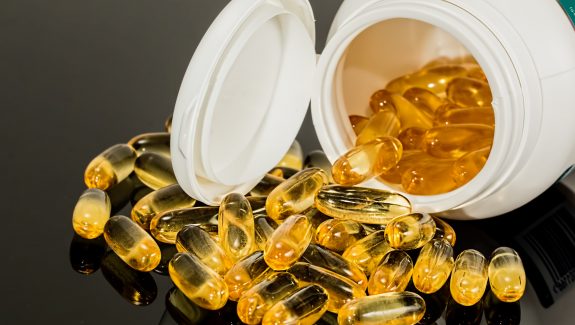 The Ultimate Evidence Based Supplement Guide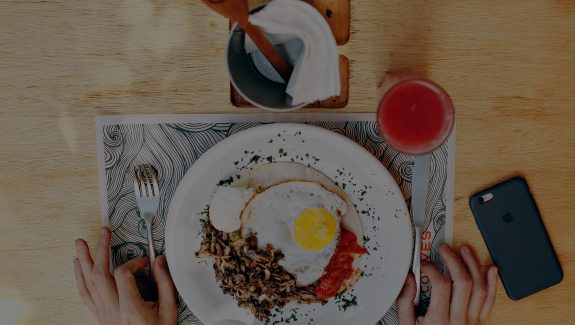 Do Macro-Based Diets Actually Work? (The What, Why, & How of IIFYM)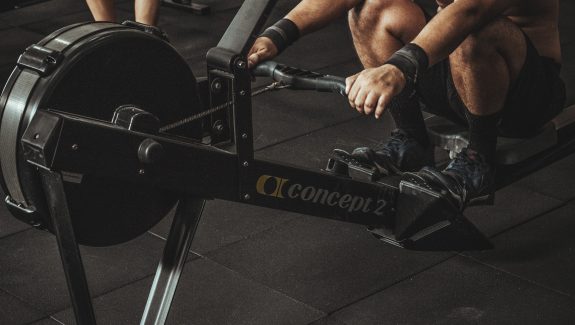 Cardio vs. Lifting… What's Better For Fat Loss?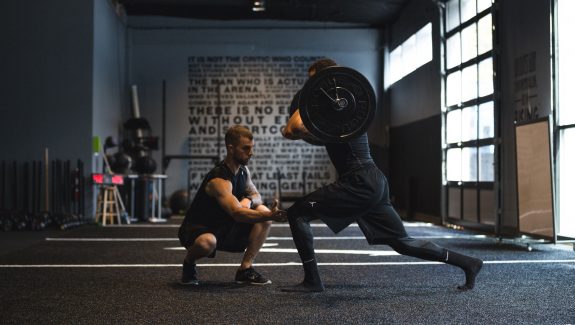 [GUIDE] How To Create The Most Effective Full Body Training Program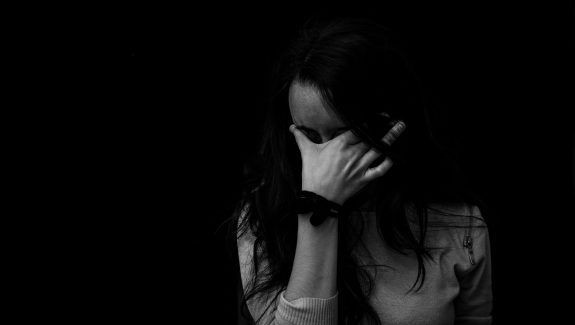 Cortisol – The Double Edged Sword of Fat Loss and Muscle Growth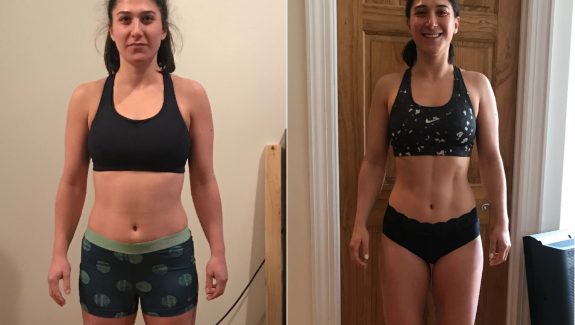 Client Case Study: Successful Reverse Diet (15 Month Process)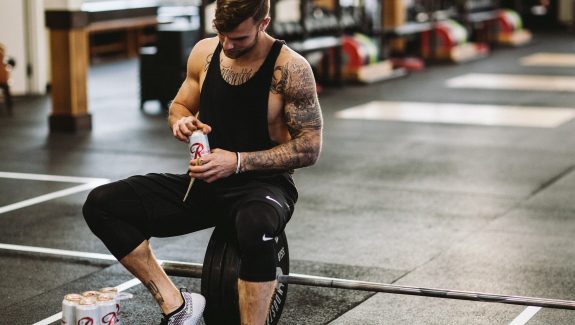 Drinking Alcohol and Losing Fat: Your Definitive Guide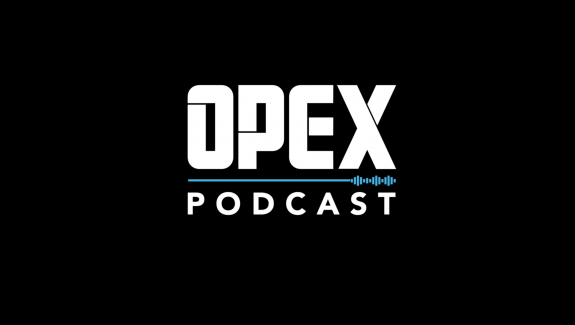 [PODCAST INTERVIEW] OPEX Fitness: Cody "Boom Boom" McBroom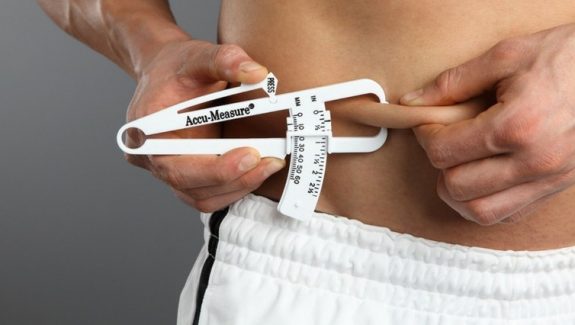 Are Body Fat Machines Accurate? [Truth About Body Fat Testing]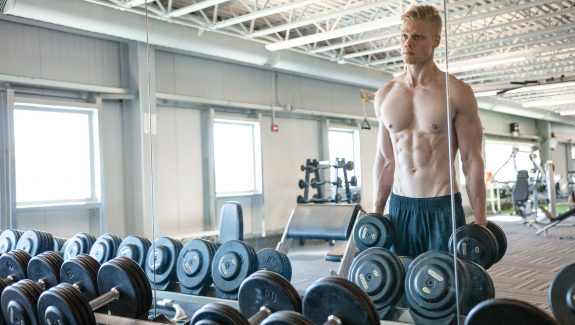 Client Case Study: 8 Months To Get Shredded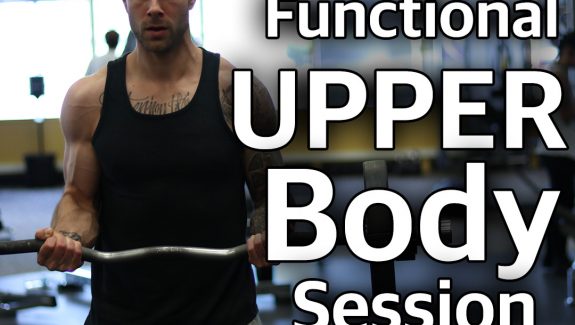 Functional Upper Body Training Session [Full Workout Explained]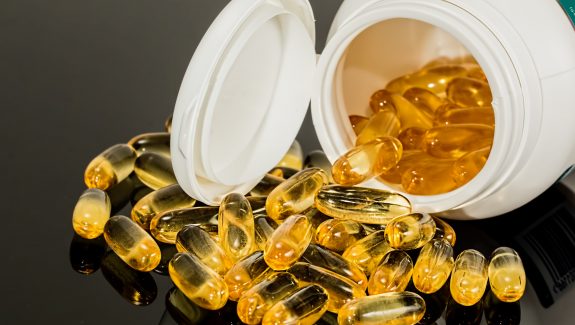 11 Reasons You Need Fish Oil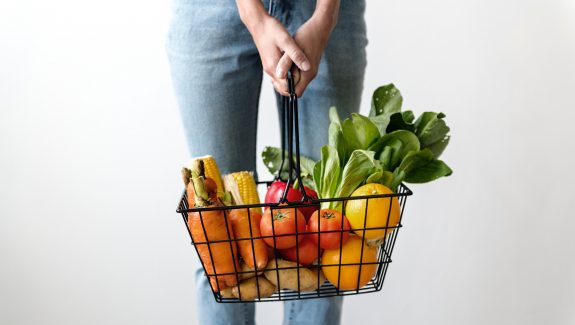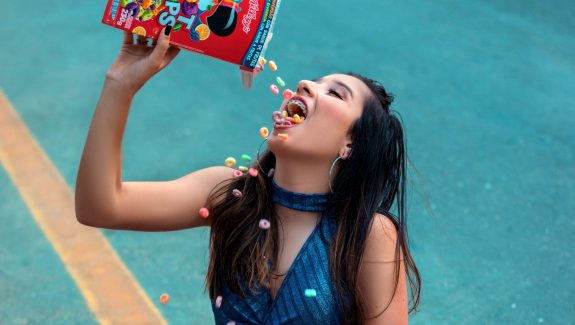 Eliminating Your Cravings, For Good (5 Simple Strategies)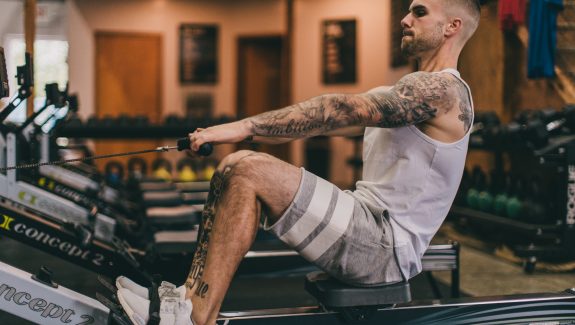 Designing The Perfect Workout Finisher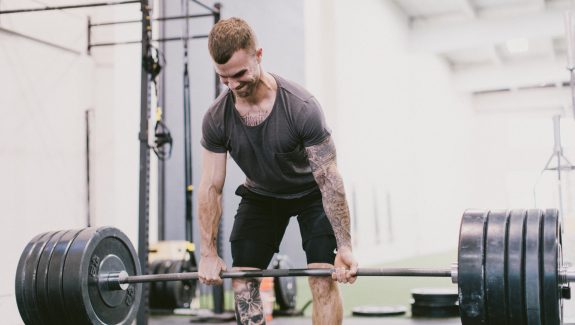 21 Rep Schemes To End Training Boredom (And Shock New Muscle Growth)
The Ultimate Protein Guide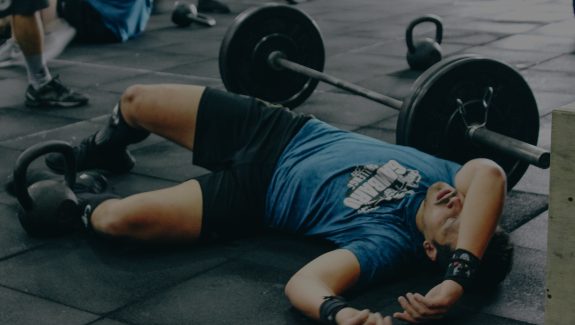 The Stress ≤ Recovery Paradigm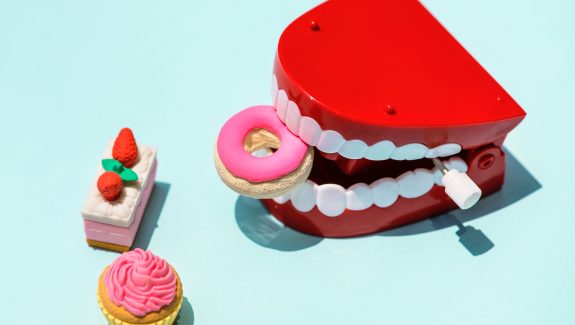 Nutritional Periodization For Fat Loss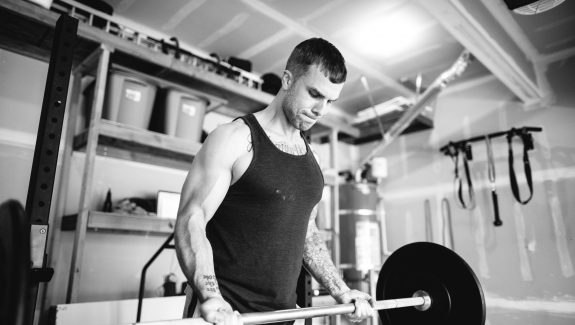 How Should I Split My Workouts? [Optimize Your Weekly Training Split]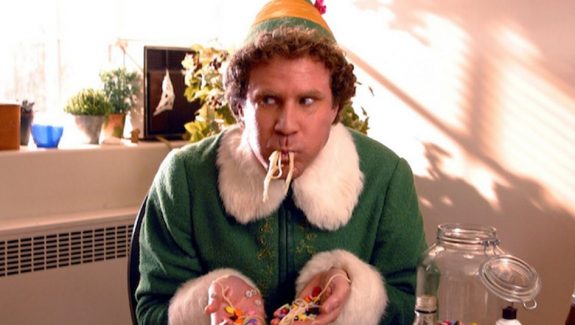 Navigating Through The Holidays (Realistic Holiday Health Outcomes)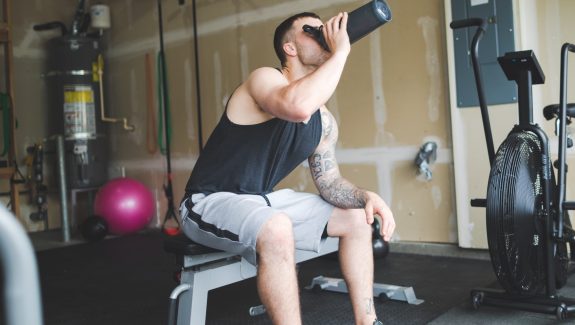 Nutrient Timing (What The Science Actually Tells Us)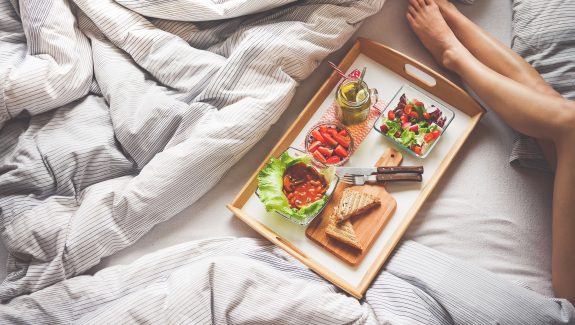 Is It Healthy To Be A Vegetarian? (Putting Ethics Aside)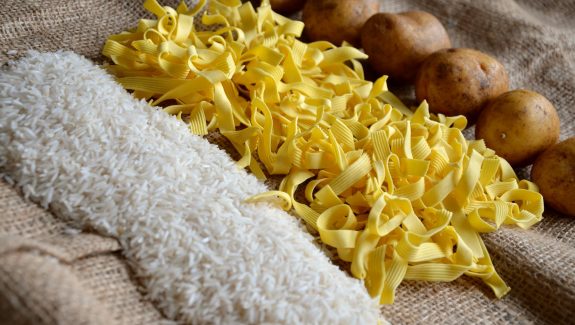 7 things you didn't know about carbs (but need to)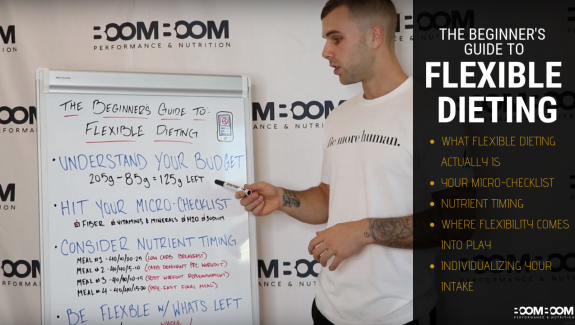 The Beginner's Guide Series [ALL VIDEOS]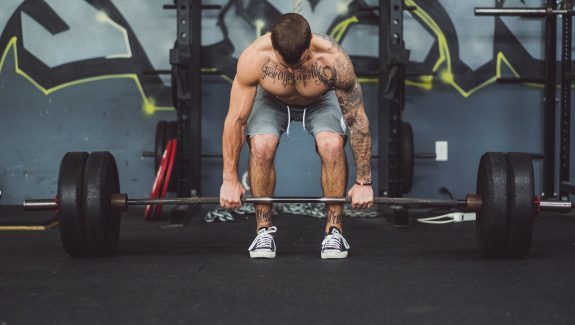 The Ultimate Hardgainer Guide to Getting Jacked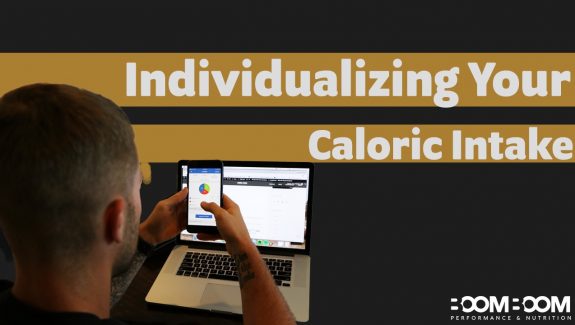 [VIDEO] Individualizing Your Calorie Intake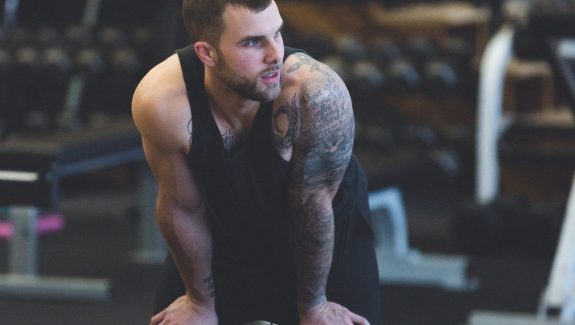 Recovery 101 (Discover What Actually Determines Your Results)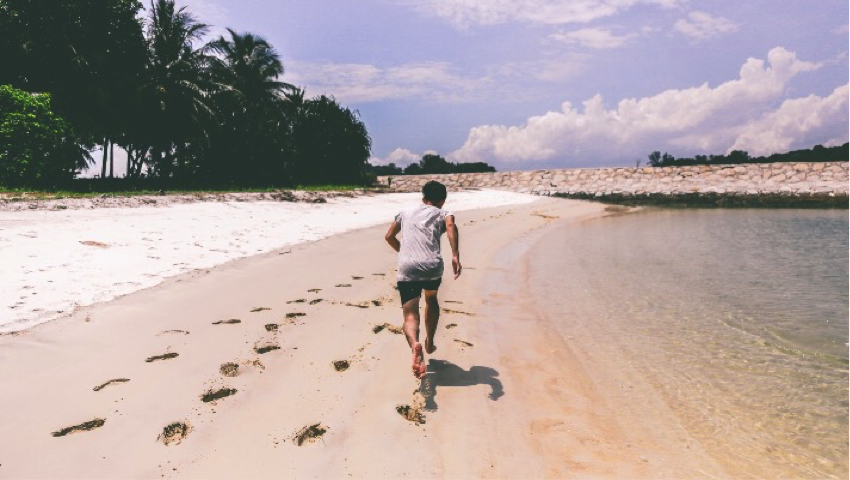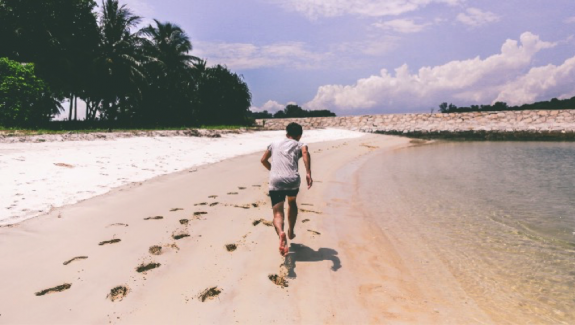 13 Bulletproof (Yet Simple) Strategies To Maintain Progress During Vacation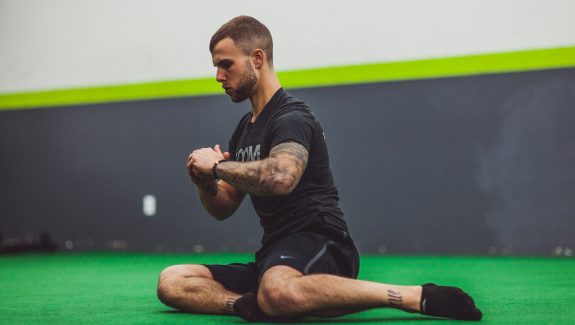 3 Reasons You NEED Mobility To Lose More Fat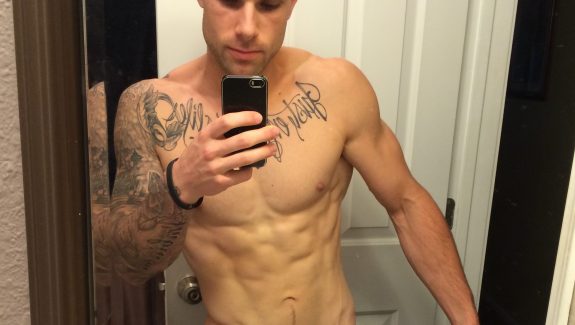 [VIDEO BLOG] Losing Stubborn Body Fat
The Ultimate Fat Loss Plan (The Final 5%)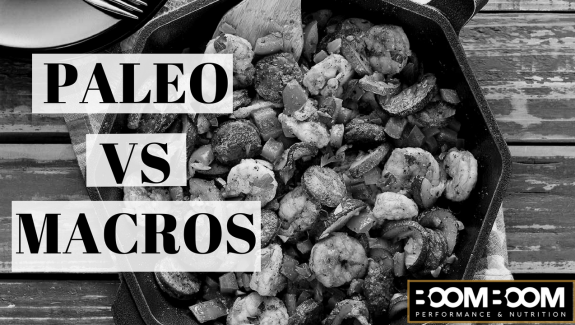 [VIDEO BLOG] Paleo Vs. Macros (Which One's Better…?)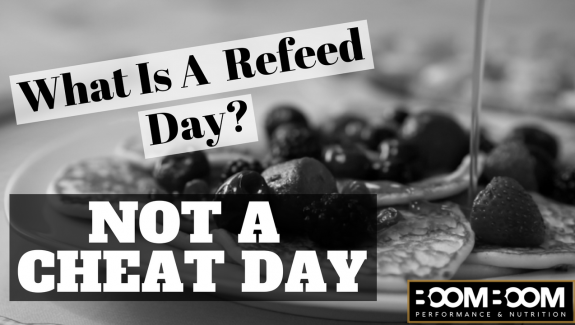 [VIDEO BLOG] What is a refeed day? (NOT a cheat day!)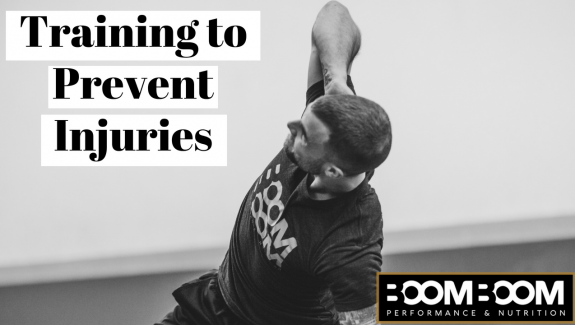 [VIDEO BLOG] Training To Prevent Injuries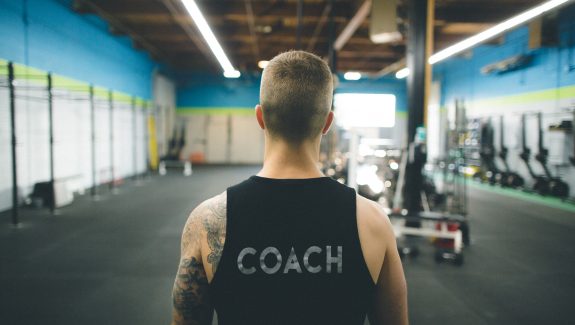 10 Things Most Coaches Won't Tell You (The Reality Of Fat Loss)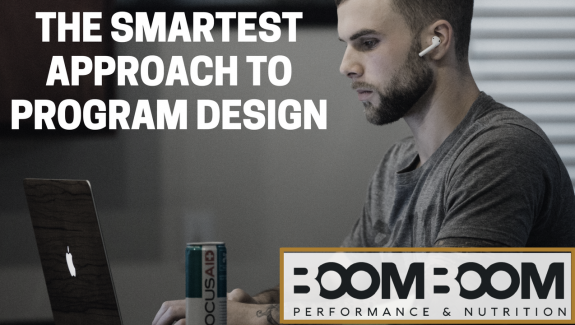 [VIDEO BLOG] The Smartest Approach To Program Design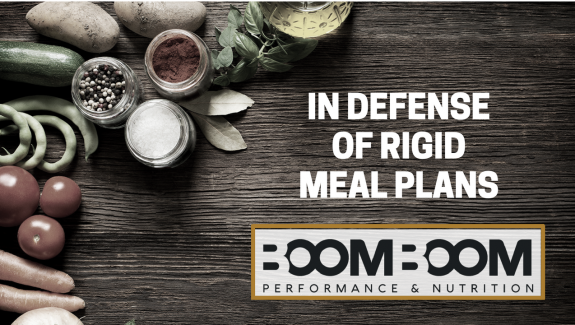 [VIDEO BLOG] In Defense Of Rigid Meal Plans…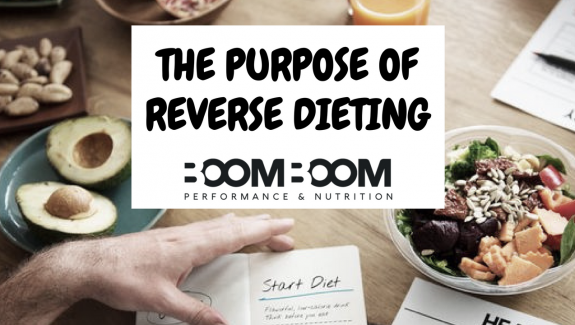 [VIDEO BLOG] The Purpose of Reverse Dieting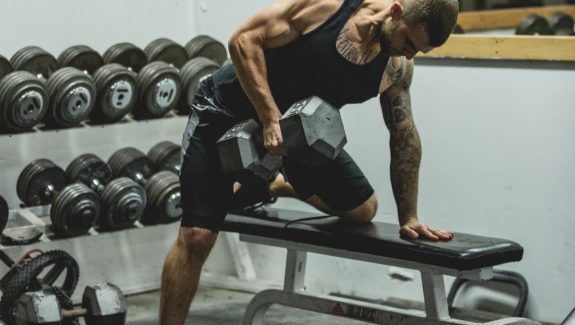 [VIDEO BLOG] Strength Training For Fat Loss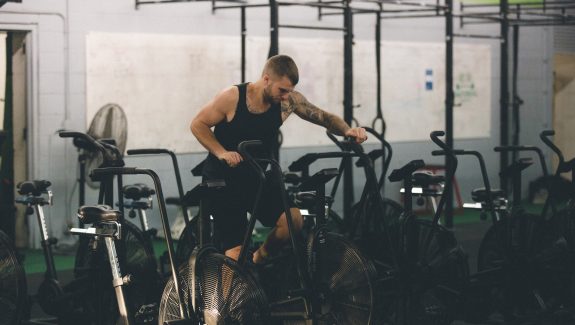 Cardio 101 (8 Proven Methods To Upgrade Your Conditioning)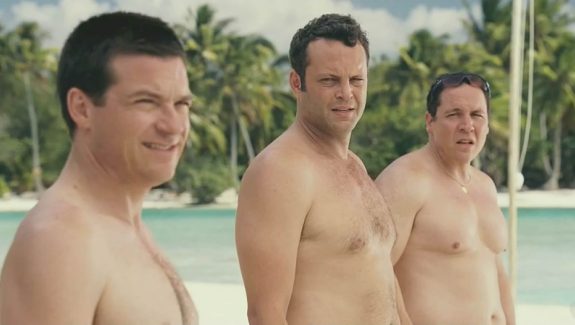 Dad Bod Epidemic (10 Steps To Avoiding The Dad Bod)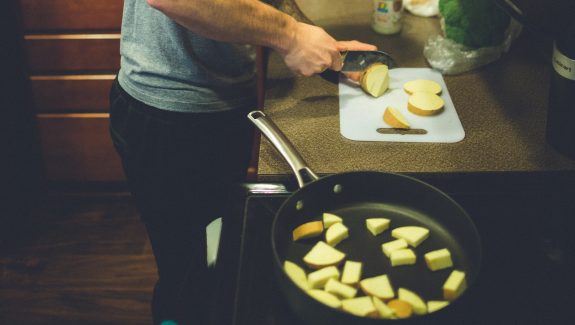 25 Reasons Low Carb Diets Suck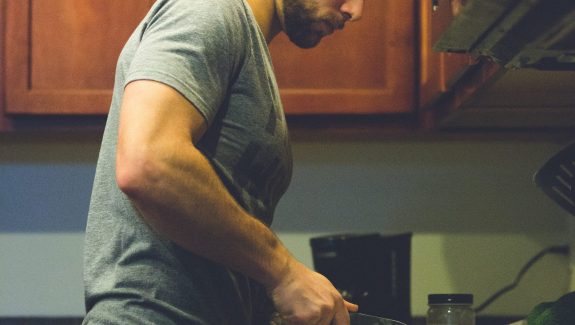 13 Things That Make A Perfect Diet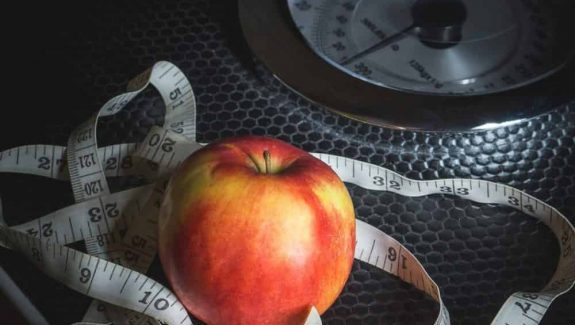 4 Unique Diet Hacks To Break Your Plateau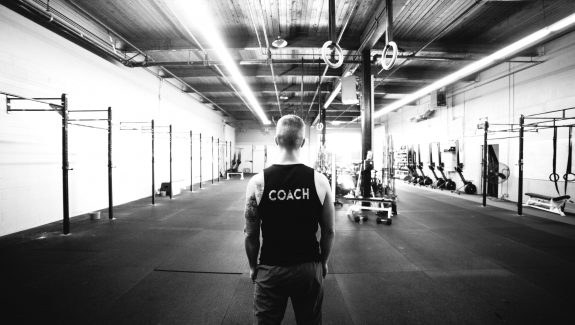 The Hero's Journey To Total Transformation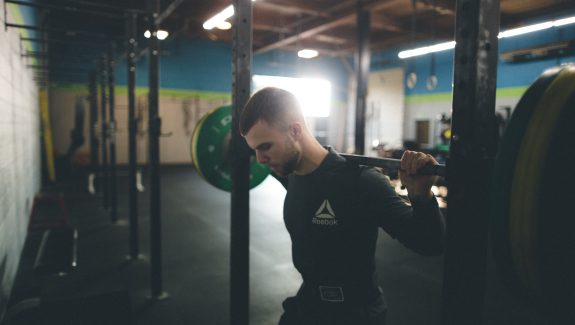 Biofeedback (The Most Important Metrics You're Not Tracking)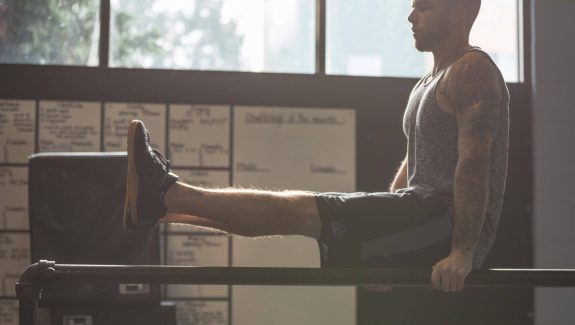 The Most Avoided, Neglected, and NEEDED Concept of Training & Nutrition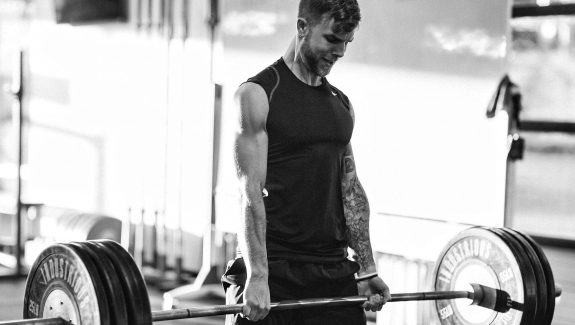 Being Real About CrossFit – The Good and The Bad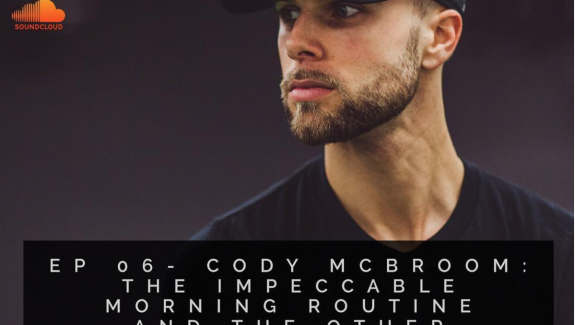 My Interview on – 'The Easy Wins Healthy Lifestyle Podcast'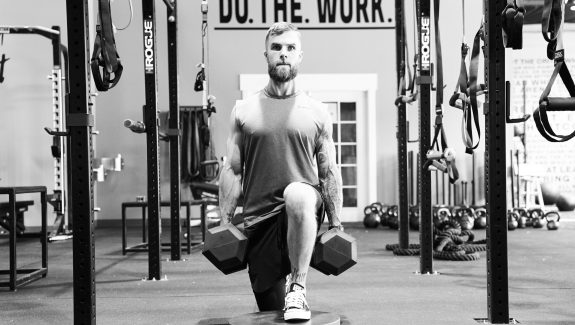 Periodizing Your Nutrition (The Key To Results That Last)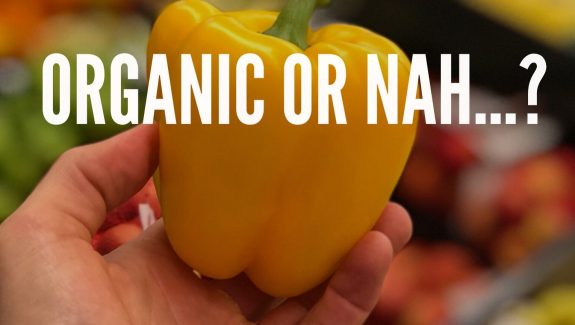 "Eating Organic" – All Hype? Or Vital For Health?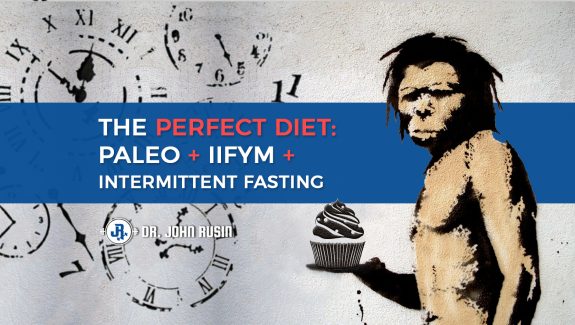 "The Perfect Diet: Paleo + IIFYM + Intermittent Fasting" Ft. on DrJohnRusin.com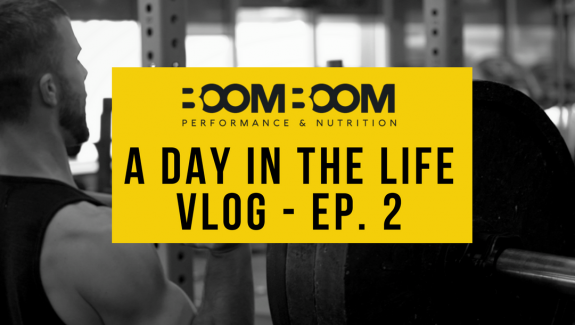 A Day in The Not So Average Life – VLOG Ep.2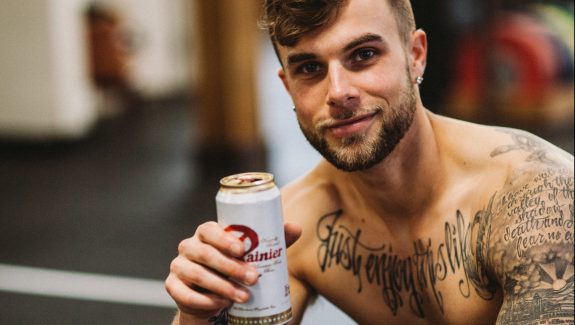 The 5 Most Common Things Keeping You Fat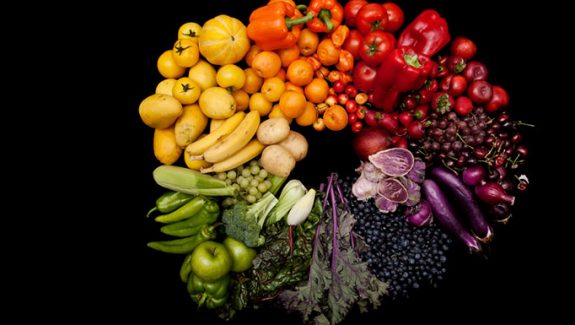 Top 3 Micronutrients You Are Missing, Yet Desperately Need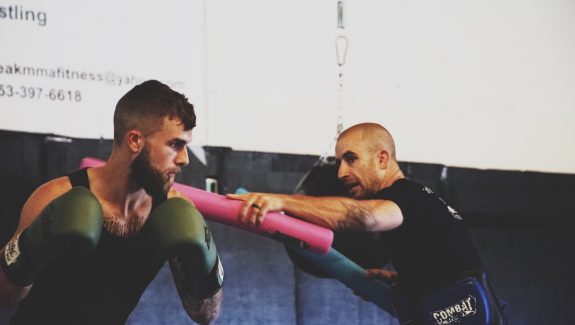 A Day in The 'Not So Average' Life of Boom-Boom : Vlog Ep.1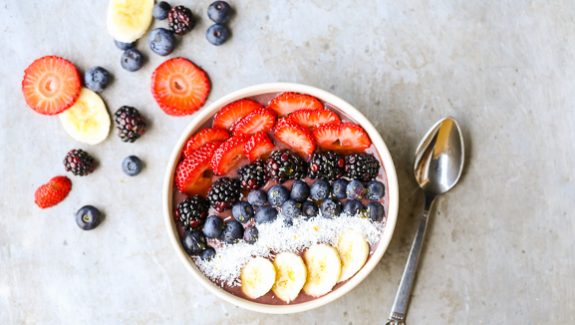 Successful Intuitive Eating (9 Step System)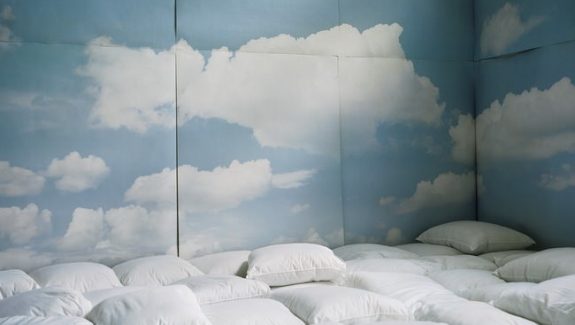 8 Ways To Instantly Sleep Better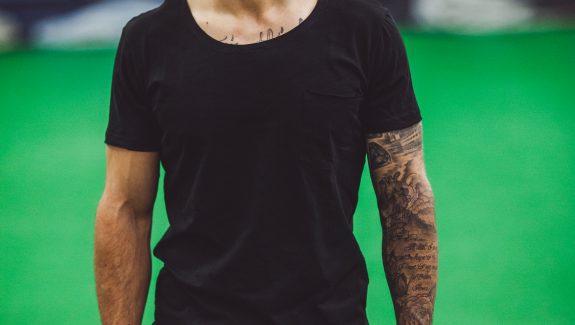 What I've Learned From Setting Targets Too Big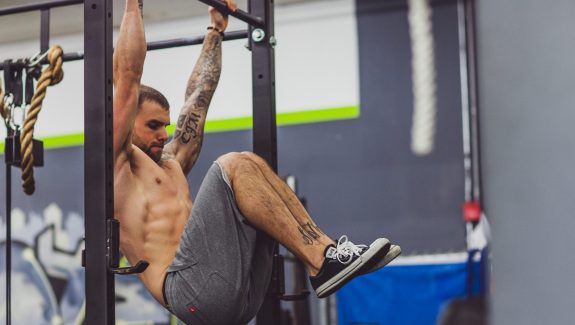 11 Life Changing Facts About Intermittent Fasting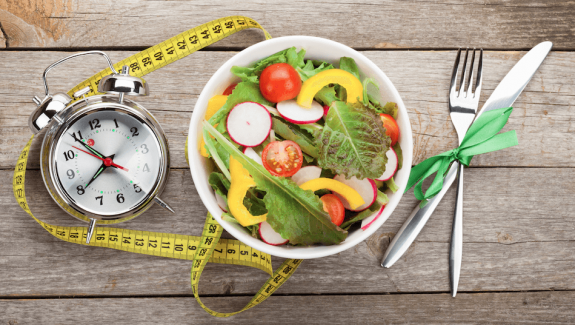 5 Reasons Meal Timing Matters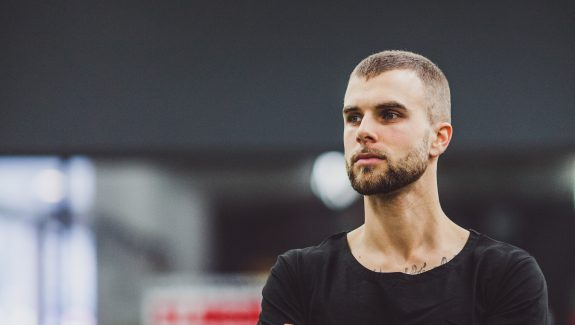 Discovering True Human Optimization [Harsh Reality]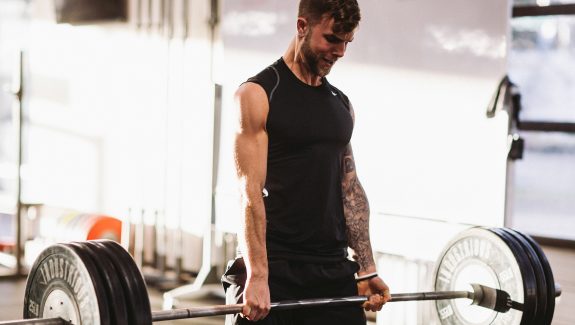 How Your Intensity Determines Your Results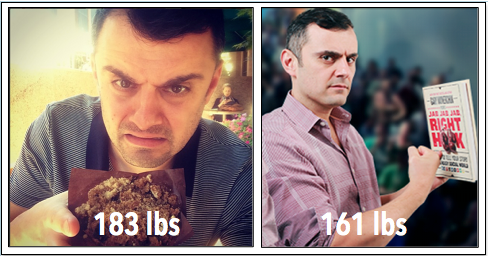 Entrepreneur's NEED To Take Their Health Seriously, More Than Most.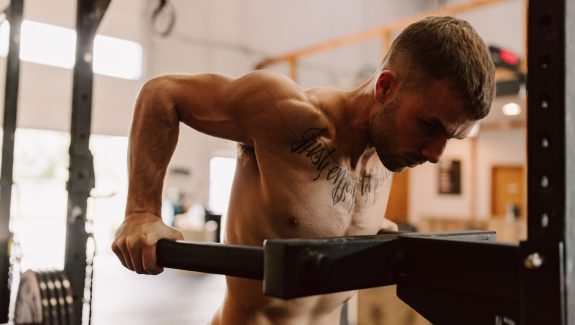 Mini Cuts… Secret To Fast Tracking Your Results? Or All Hype?
"Selfish" or "Self-Interested"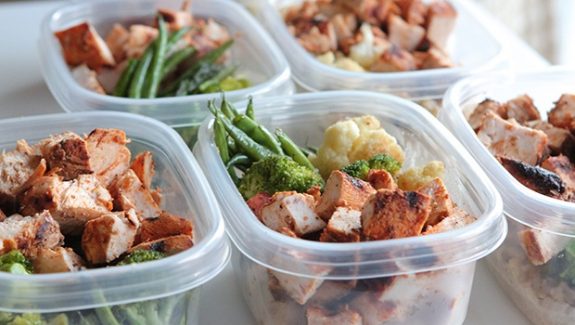 7 Reasons Your Diet Is Failing
12 Reasons Strength Training Trumps Cardio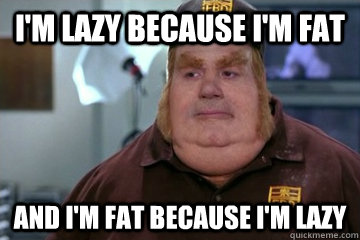 Why You Are Fat, Lazy and Tired All The Time.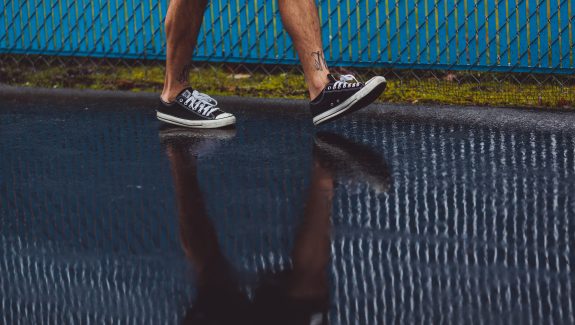 Cardio… what's right, what sucks, and implementing it yourself.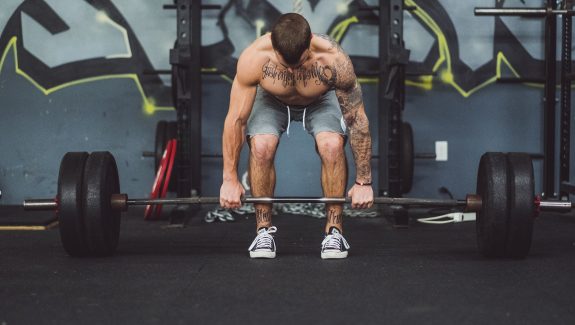 Your "Part by Part" Guide To More Muscle, Less Fat.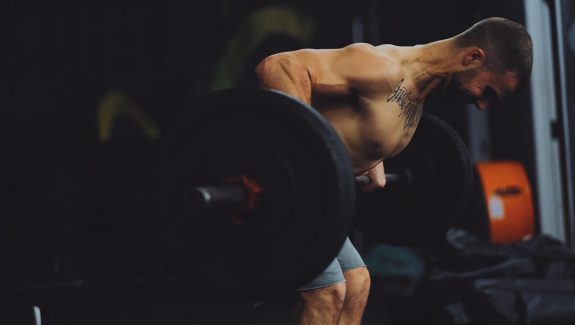 6 Vitamins That Actually Get You Jacked (That You Can Find At Any Grocery Store)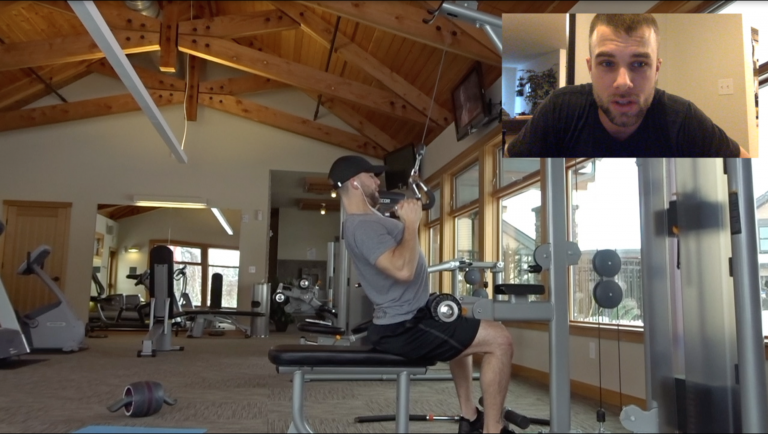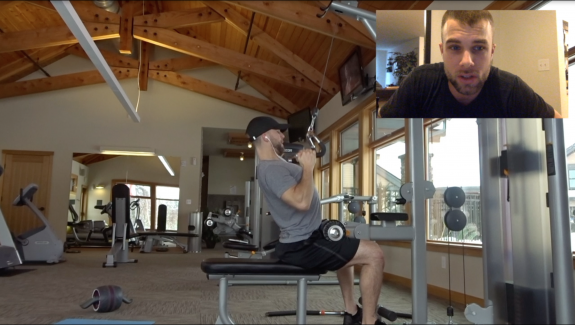 Training in a Hotel or Apartment Gym (VLOG – Complete Workout, Coached Through)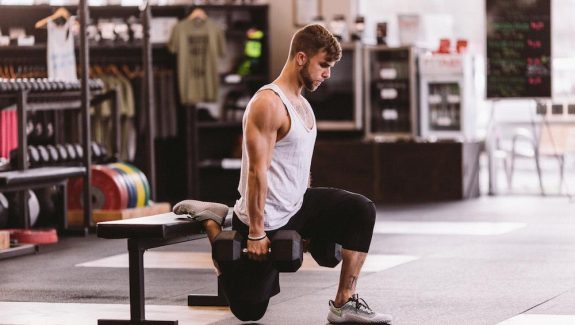 Lower Body Training Session Vlog (Working Around Low-Back Issues)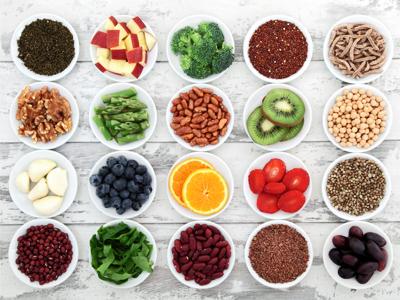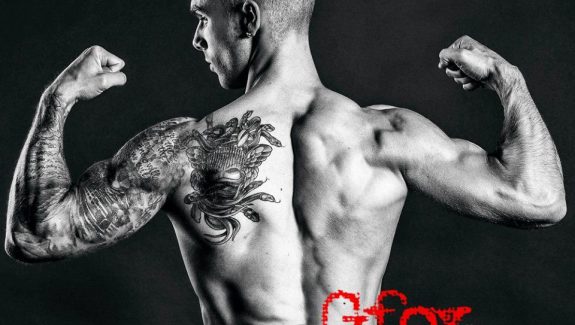 Your Gut (The 2nd Brain) Determines Body Fat, Health, Disease and More…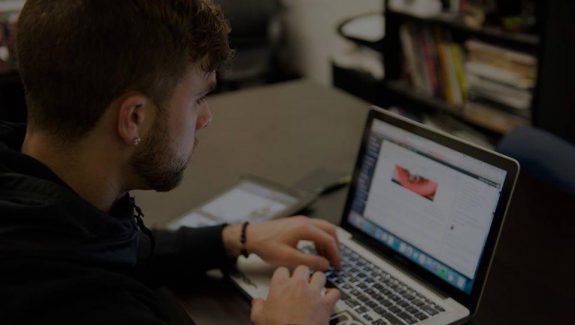 The Training Solution For Those Who "Don't Have The Time"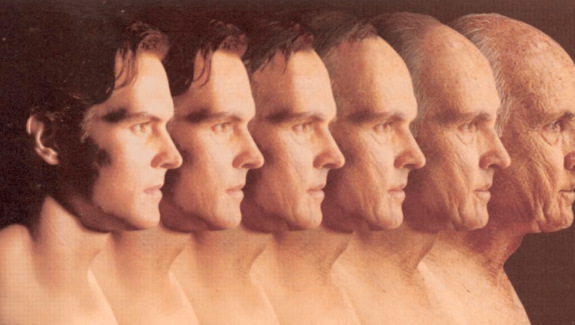 Old Geezer Metabolic Syndrome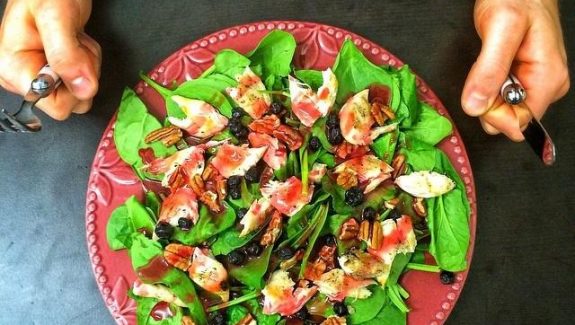 47 Simple Ways To Kick Start Your Fat Loss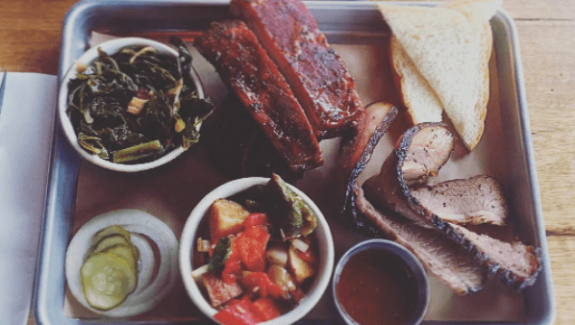 'Cheat Meals', Refeeds & Diet-Breaks – What Actually Works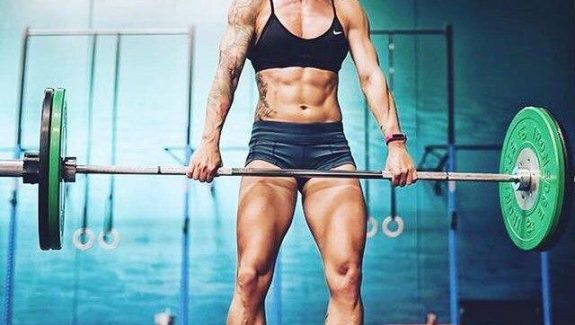 Intermittent Fasting – Everything You NEED To Know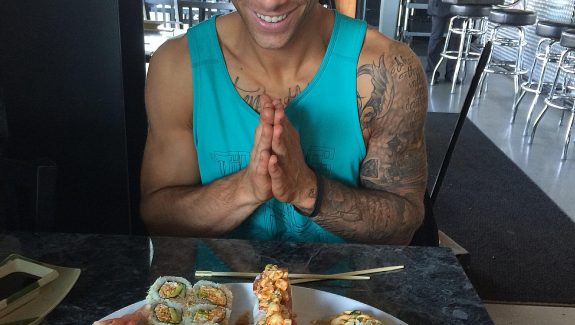 High Carb vs. Low Carb… Which one is better?
Why You Can't Keep The Weight Off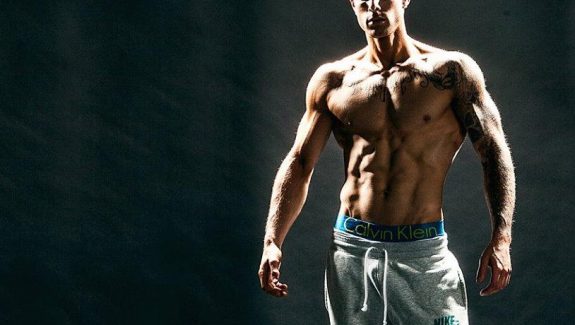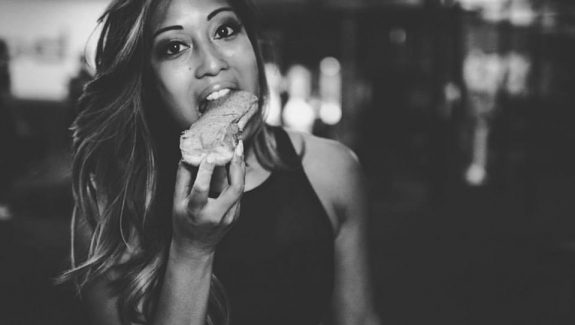 THE GREAT SUGAR DEBATE : Is Sugar Safe? Will it Ruin Results? What is Proven?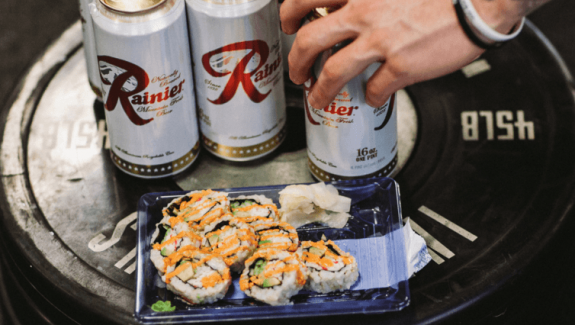 Relationship Status : "Dieting"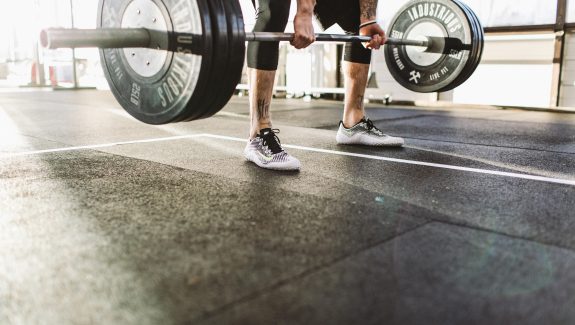 7 Not-So-Obvious Ways To Break Plateaus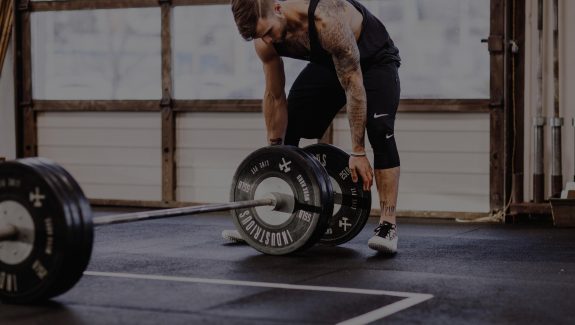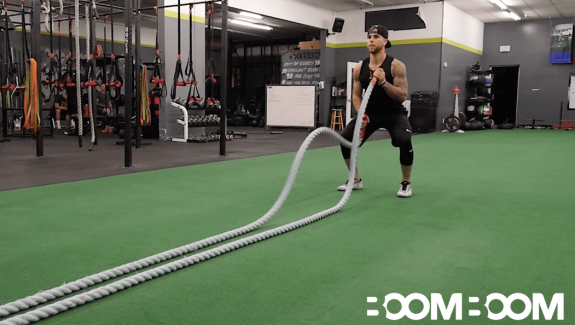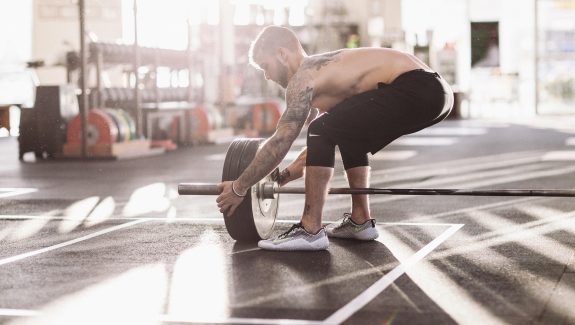 10 Things People Who Stay Lean Year Around Do. (#7 Will Surprise You)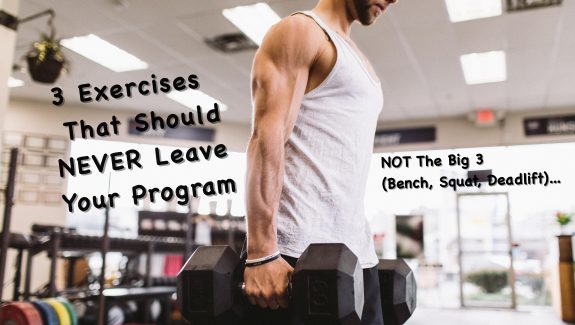 3 Exercises That Should NEVER Leave Your Program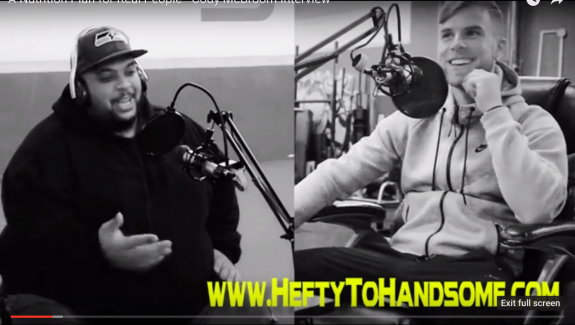 Podcast Interview on "Hefty To Handsome" – A Nutrition Plan For Real People with Cody Boom Boom McBroom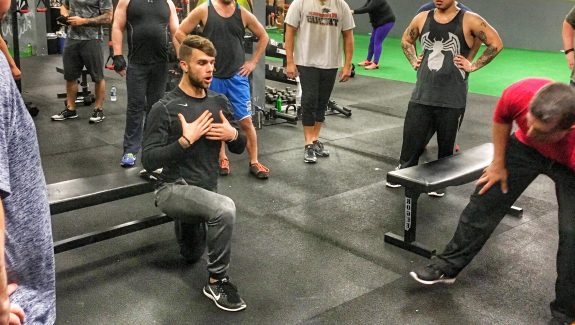 Why Losing Weight Fast Is A Bad Idea.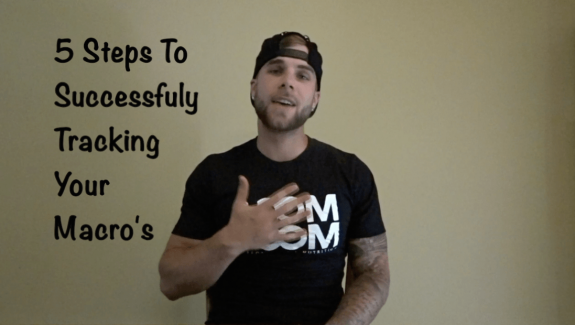 5 Keys To Tracking Macros Successfully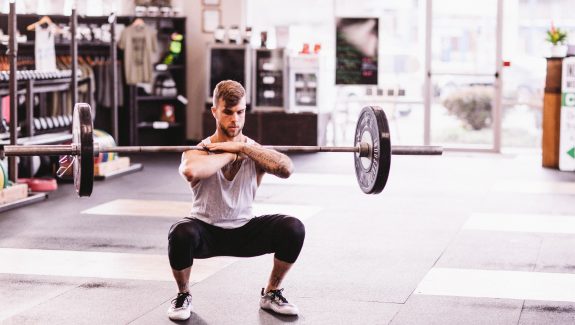 Hip Mobility – Remove Low Back Pain & Improve Results in 5 Minutes or Less!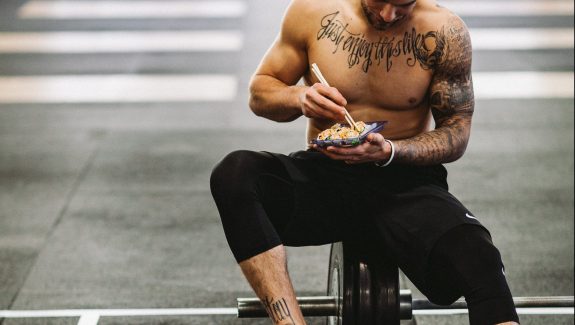 [FREE NUTRITION COURSE] Learning How To Eat For Results, The Right Way.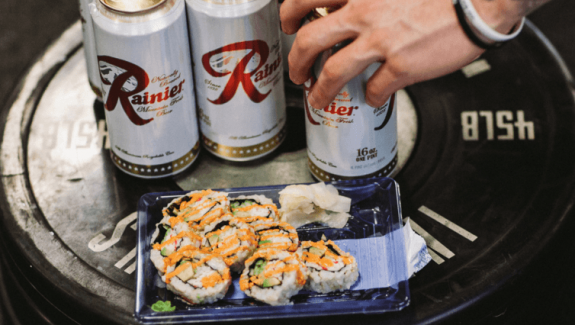 17 Diet Lies' They Told You, And You Believed.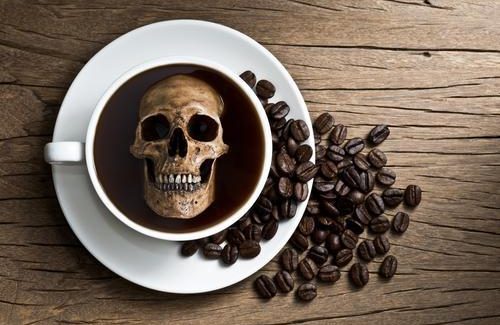 Why You SHOULD Drink Coffee… [Myths vs. Truth/Benefits]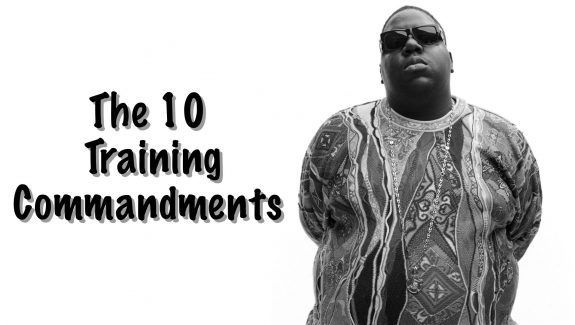 The 10 Training Commandments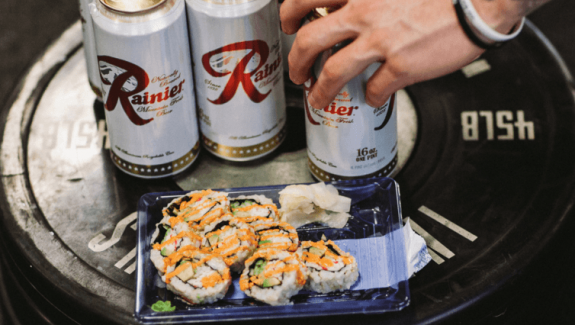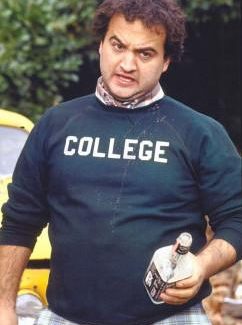 The Definitive Guide to Getting Lean After Your Freshman 15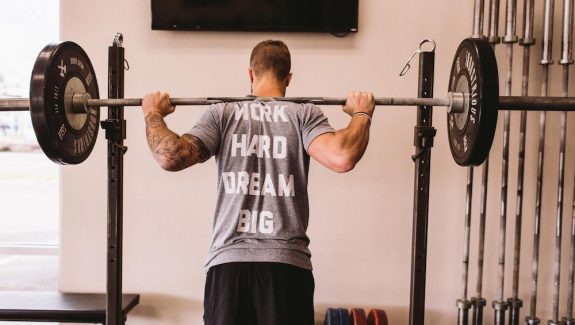 Are You Progressing? [FREE GUIDE: Key Strategies To Progressing Your Training For Results]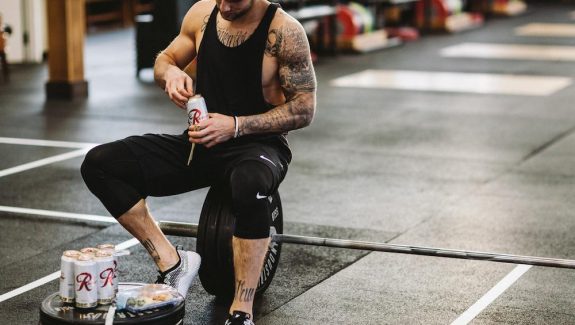 The Best Diet Plan… [Ketogenic? Intermittent Fasting? Carb Cycling?]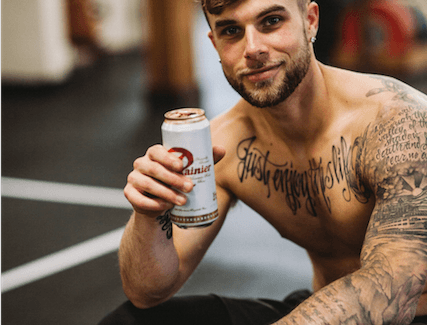 Death To The Meal Plan [5 Reasons Why Your Meal Plan Failed & Will Keep Failing]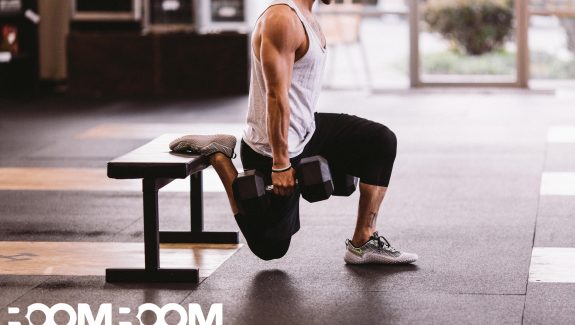 "Active Recovery" – Burn More Calories & Build More Muscle on Your Rest Days.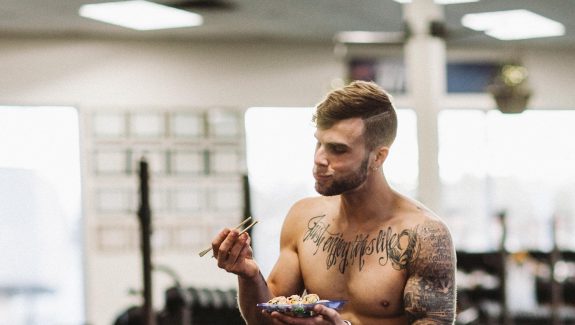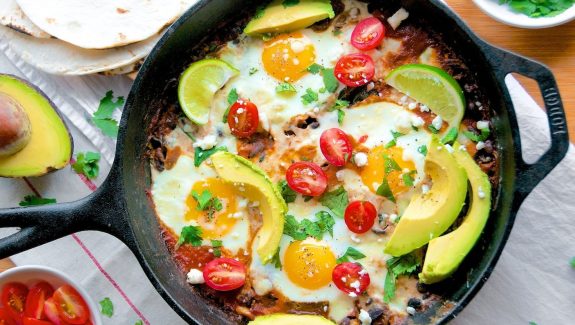 The Exact Breakfast For A Leaner Body [What To Eat & Why]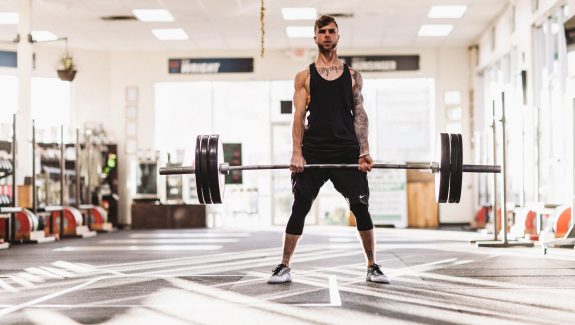 5 Tips For More Consistency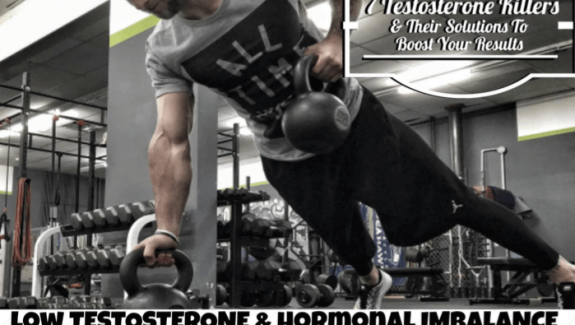 7 Things Killing Your Testosterone [AND The Solutions]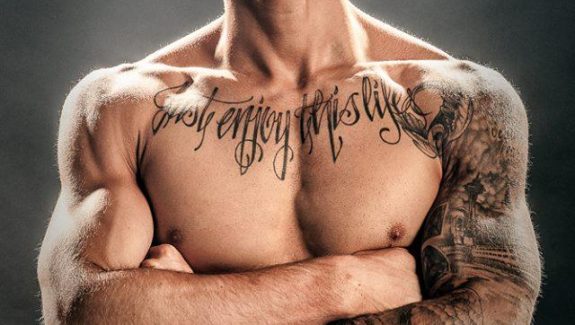 The "Body Fat Set Point"…. Myth or Truth?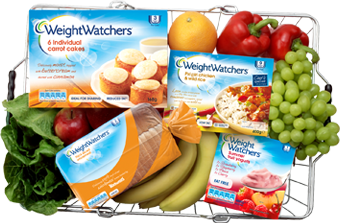 Why I Love Weight Watchers…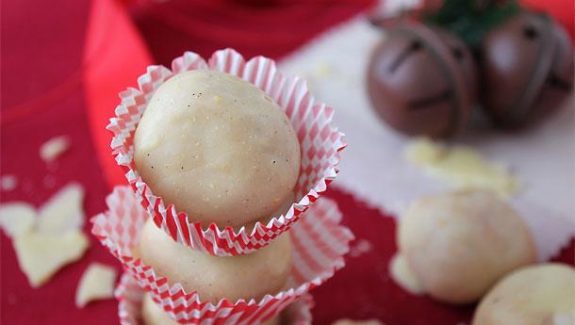 7 Healthy Christmas Recipes – To Keep You On Track This Holiday!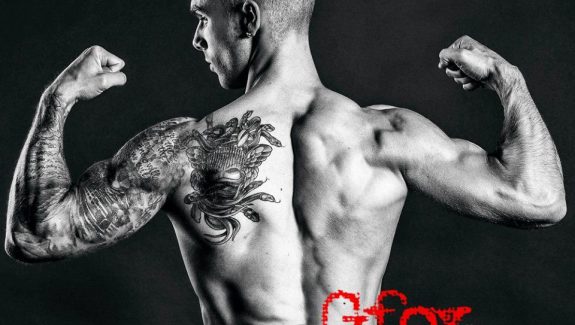 Why Losing Weight Gets Harder and Harder… [& How To STOP It!]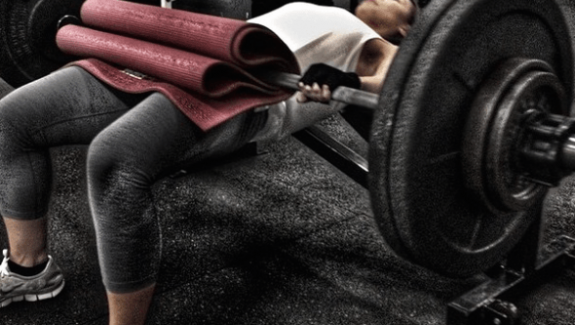 3 Steps To Building A Better Butt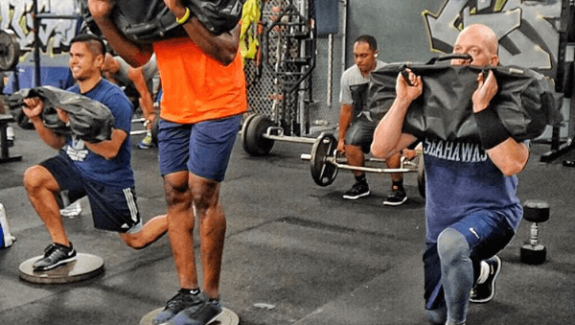 7 Reasons You're Not Losing Weight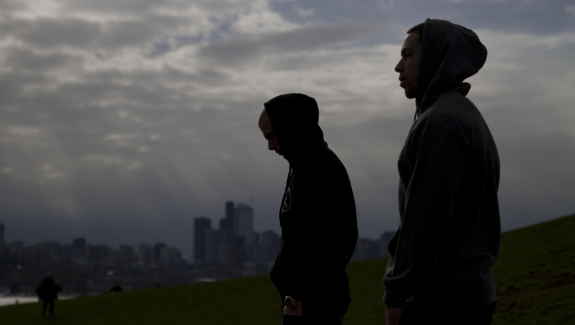 Resistance. The #1 Thing Holding Us Back.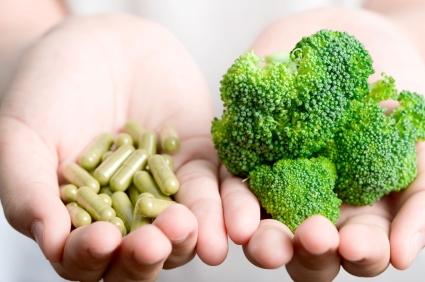 7 Most Frequently Asked Nutrition Questions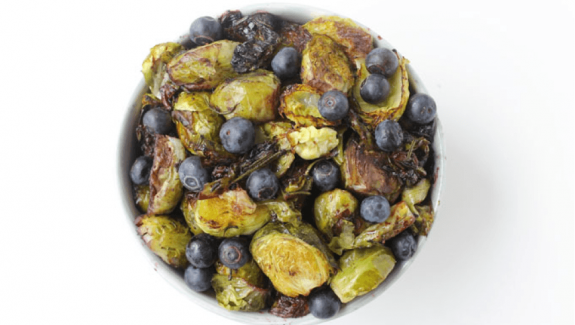 5 Recipes That'll Make You Want To 'Eat Yo Greens!'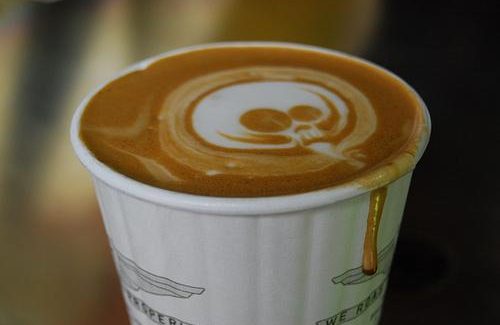 Top 3 Overrated Fads, in the Diet World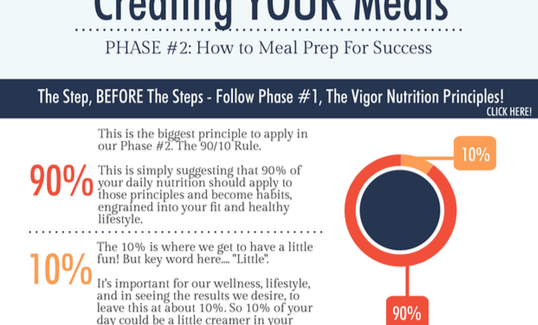 "The Handful Diet" – Infographic, Meal Prep Template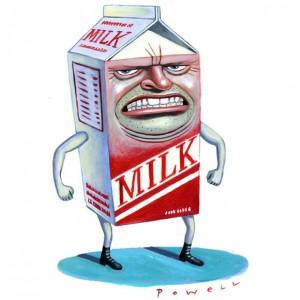 Should YOU Be Eating Dairy? Does It Ruin Your Progress?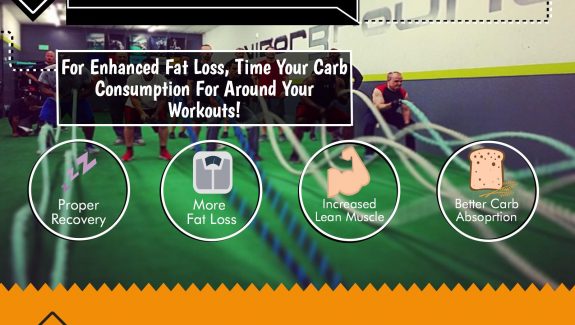 Top 10 Principles For Results Based Nutrition [Printable Infographic]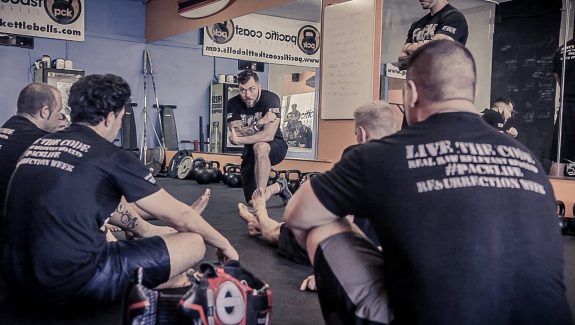 3 Key Things That GUARANTEE Results.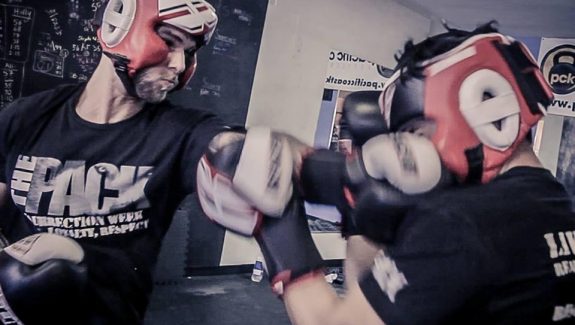 CLAIMING MY POWER. [Day 3 & 4, Resurrection Week]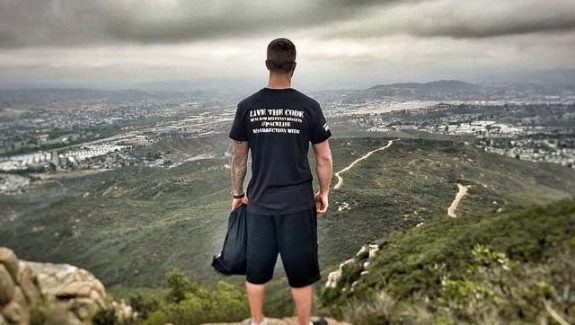 Finding Clarity & Presence [Day 2 Resurrection Week]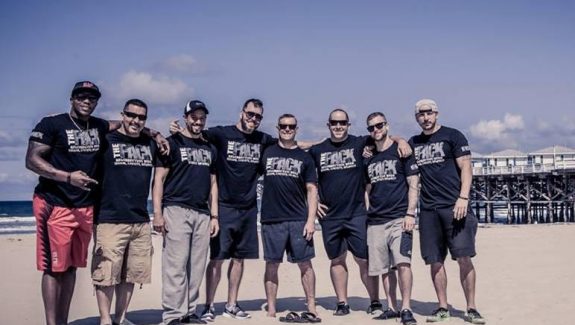 Opening My Eyes To REAL Life & The REAL Me. [Resurrection Week: Day 1]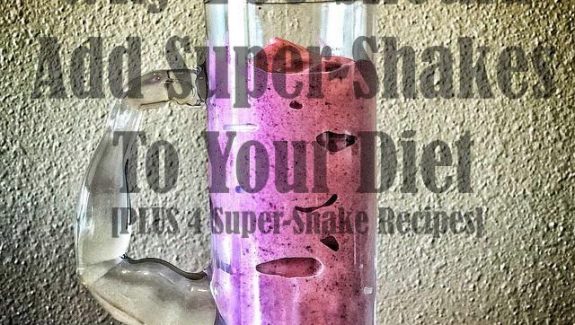 Why YOU Should Add Super-Shakes To Your Diet [PLUS 4 Recipes!]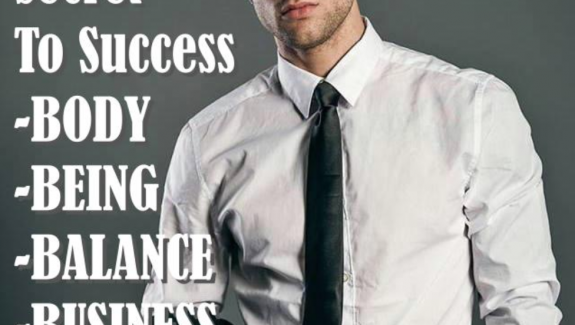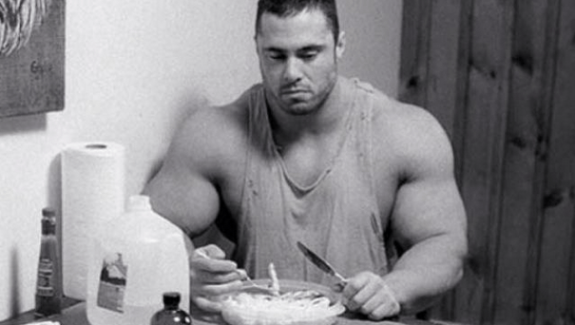 Get Shredded for Summer! [Free Diet Plan]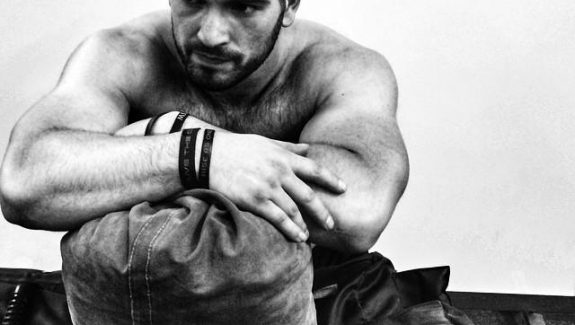 Fat-Loss's Worse Enemy… Stress.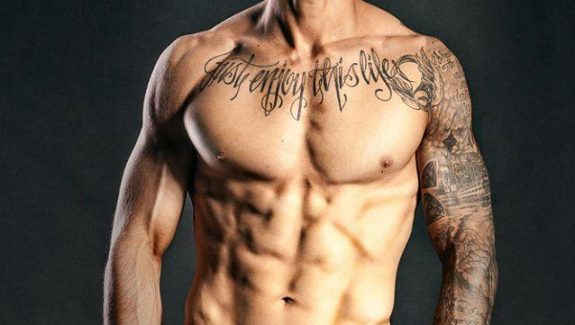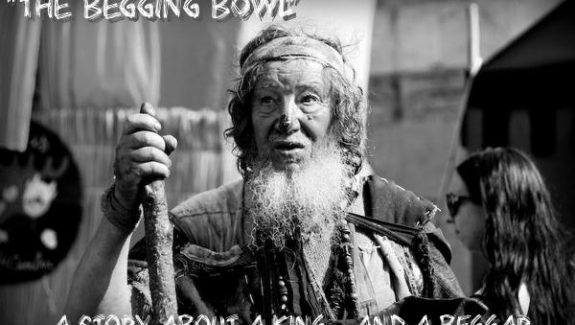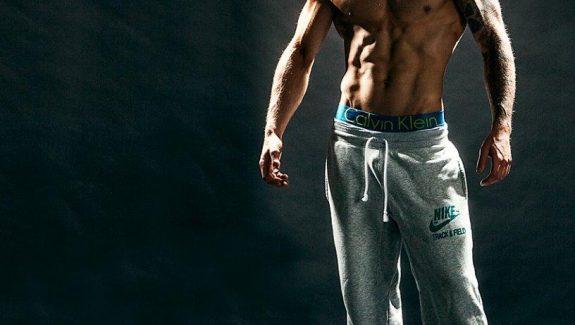 46 Tips To Build More Muscle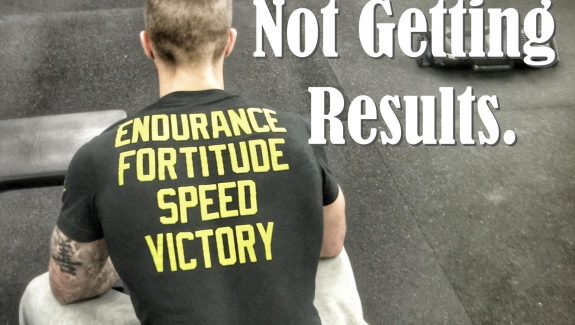 Why YOU Are Not Getting Results.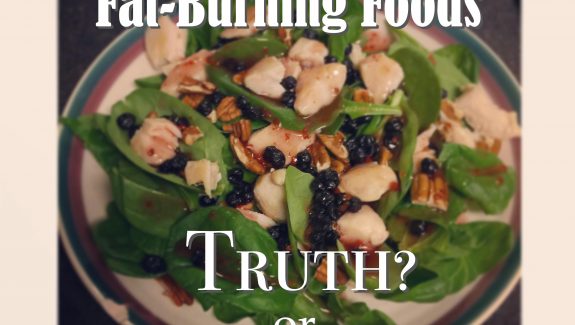 "Fat-Burning Foods" [ Truth or Myth? ]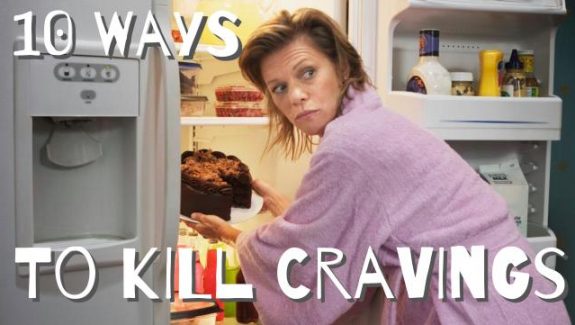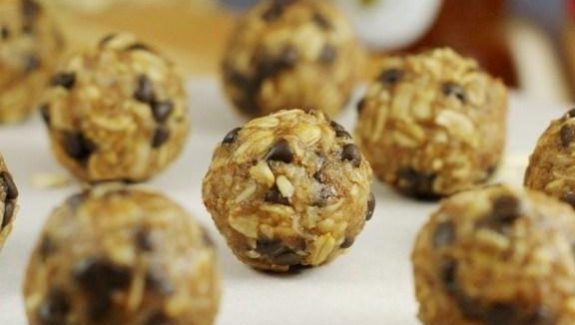 Boom-Boom's Protein Balls [Recipe + Macros]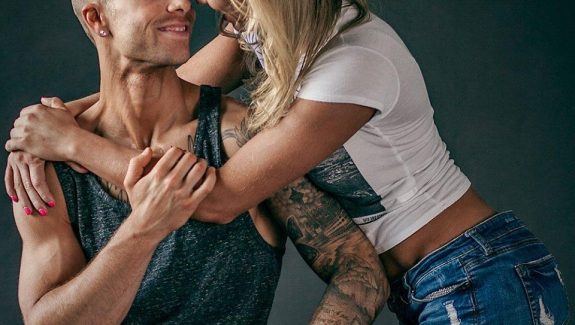 Emotional Intelligence, Positivity, Being Present… Happiness.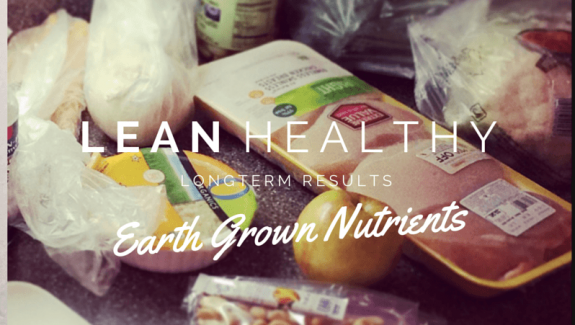 Become Lean AND Healthy, Long-Term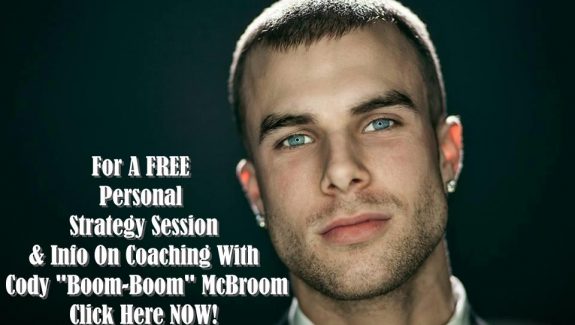 Why Fad Diet's Work… At First.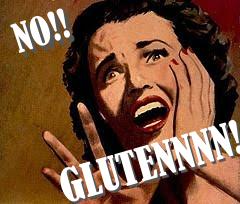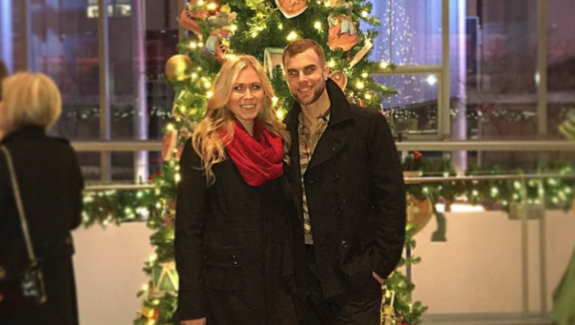 8 Ways To Handle Your Diet On Christmas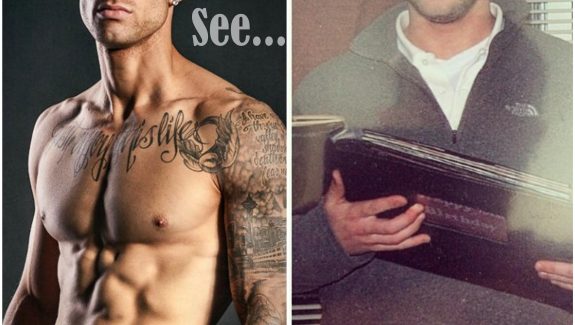 My Diet Story. The Good, The Bad, The Ugly…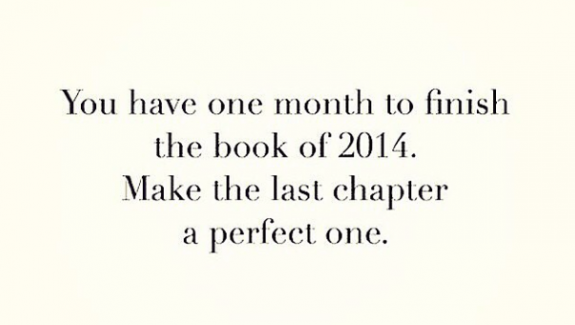 The Thanksgiving Blueprint: [ How To Avoid Ruining YOUR Results ]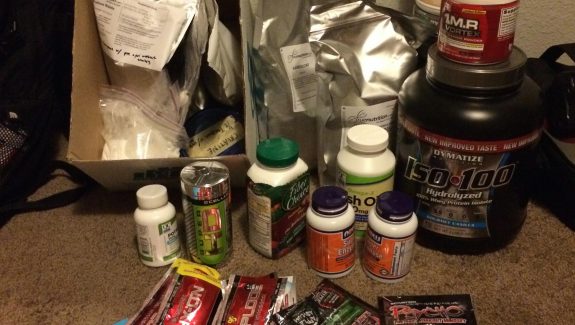 Top 3 Most Under-Rated Supplements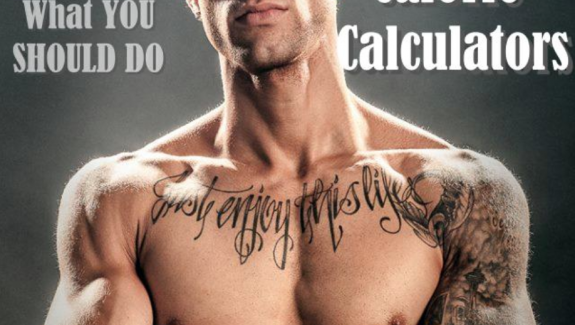 The Truth About Calorie Calculators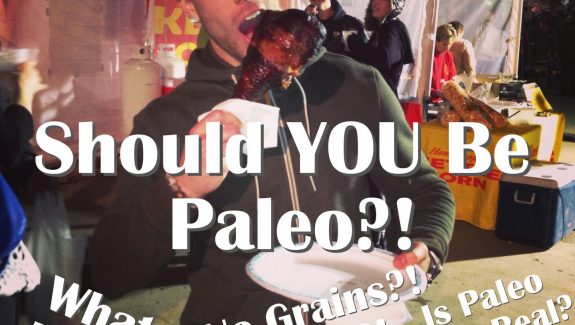 How Paleo Can Excel YOUR Results, Long-Term!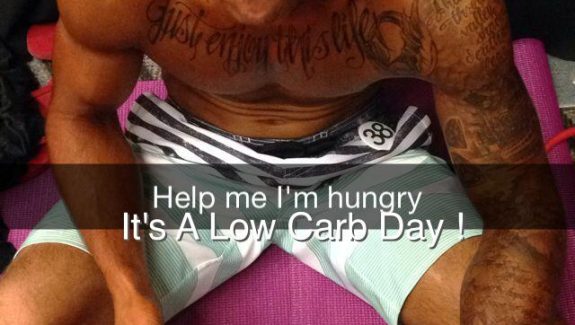 Cracking The "Carbohydrate Code"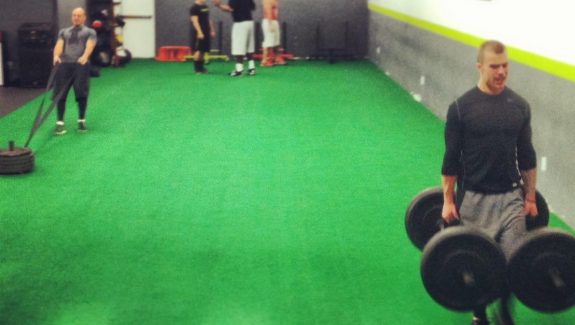 The ABSOLUTE Best Way To Burn Fat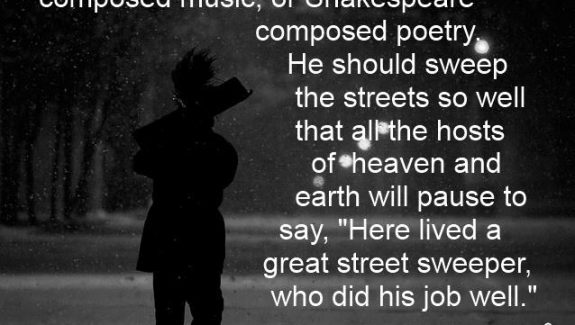 What SHOULD & SHOULDN'T Run Through Your Mind, On Your Death Bed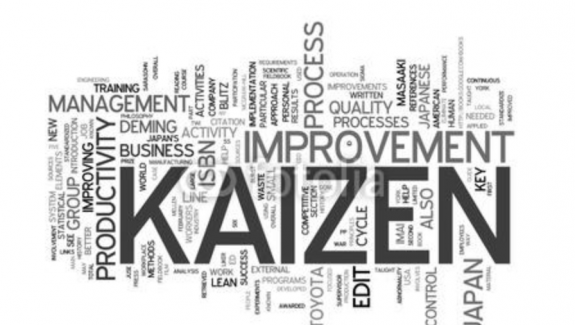 The 10 Rituals For Better Living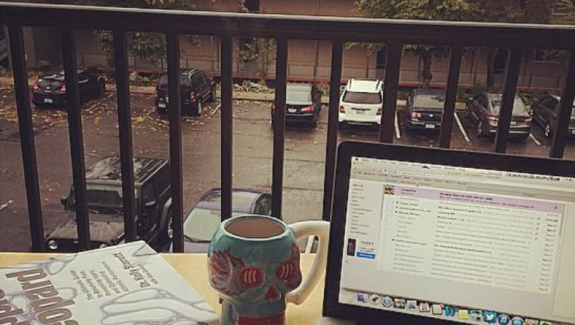 4 Ways To Increase Productivity Towards YOUR Goals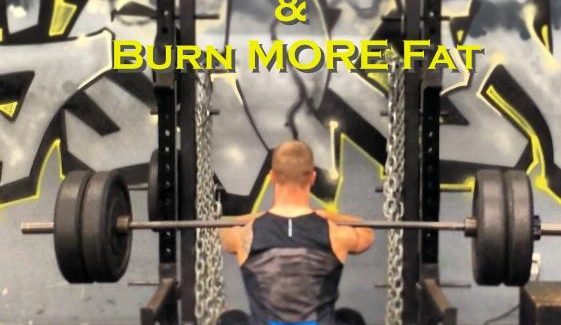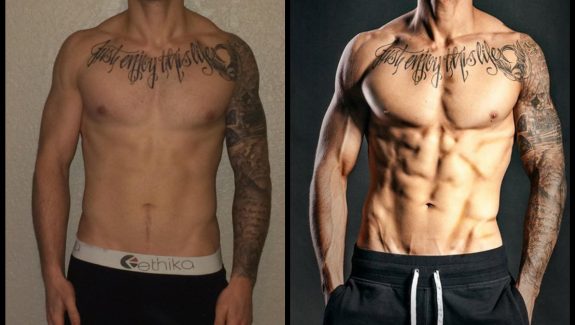 Clean Eating VS. Tracking Macros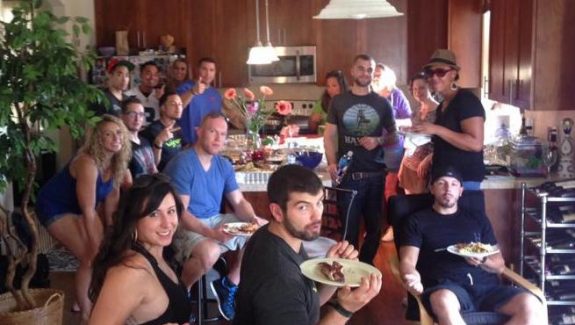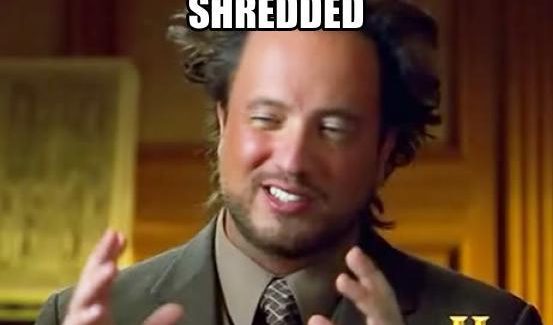 2 Ways to Make Your Diet Easier & More Successful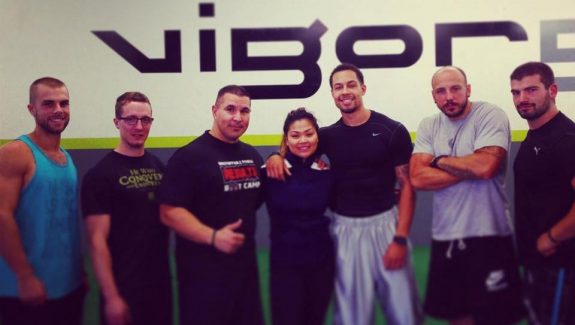 Defining Your Appreciation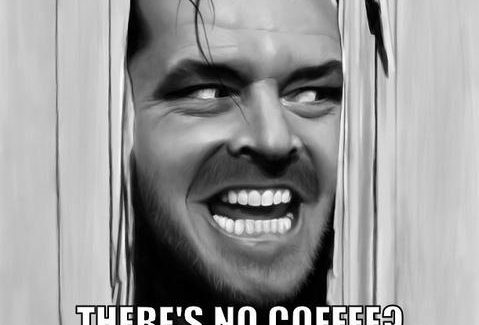 Does Caffeine HELP or STOP Fat Loss?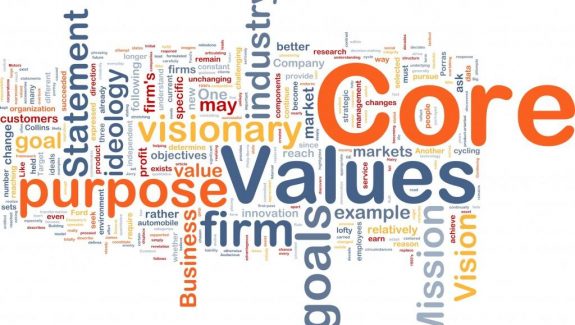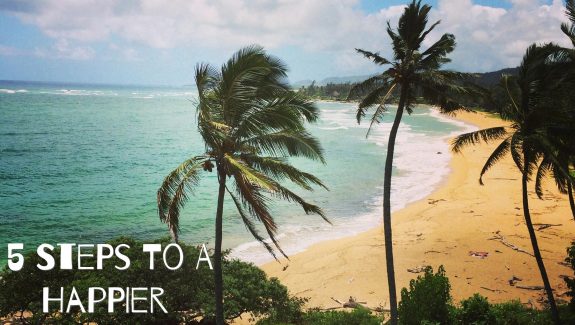 The Pursuit Of Happiness: 5 Steps to a Happier Lifestyle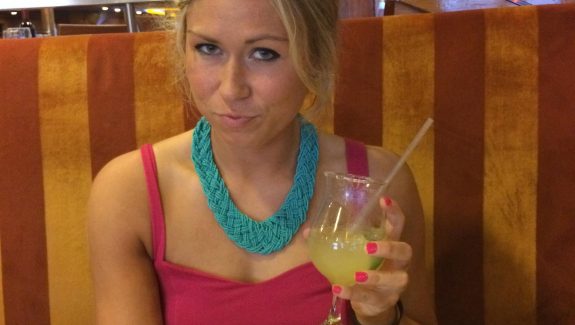 Rules Of Flexible Dieting: While Traveling
Is Your Metabolism Damaged?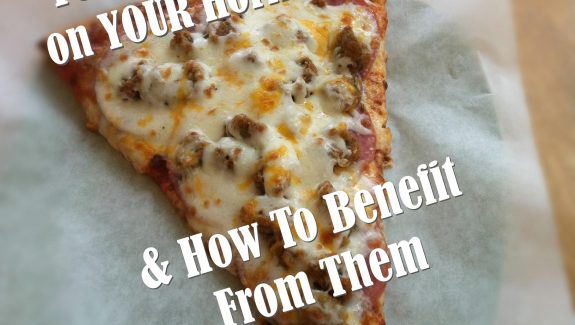 Your Diets Effect on Hormones & How To Benefit From Them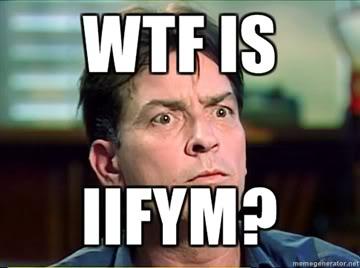 Is a Carb a Carb? Do Nutrients Matter? How much do I need?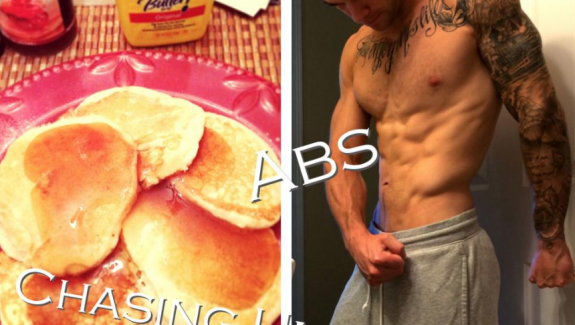 EPISODE 12: Pancakes, Abs & Chasing Unicorns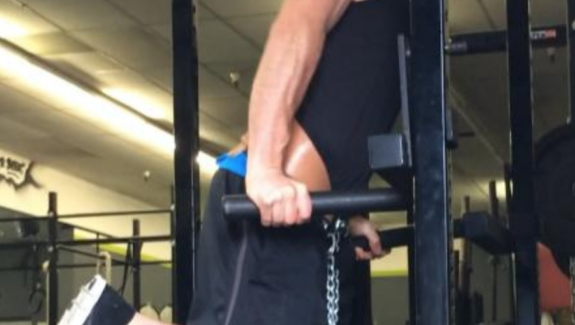 EPISODE 11: Surviving The Struggle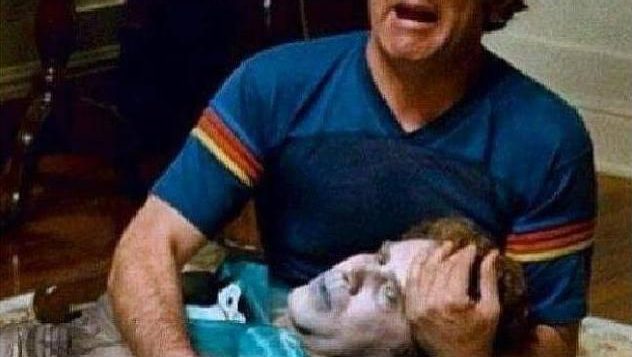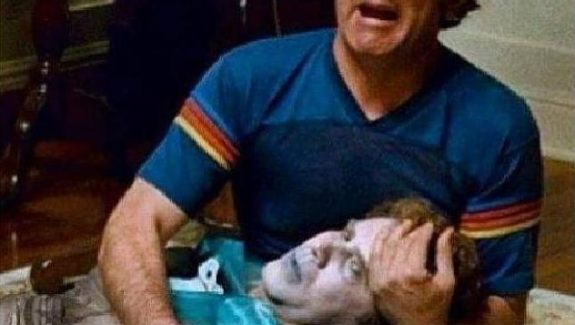 The TRUTH About Meal Timing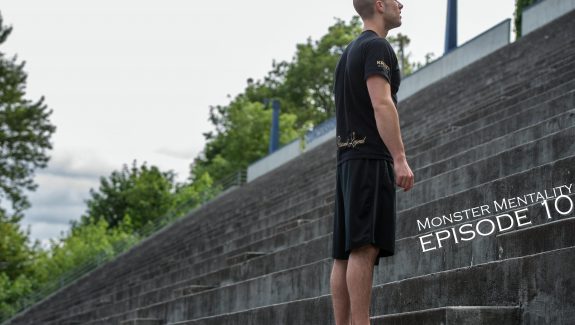 EPISODE 10: Monster Mentality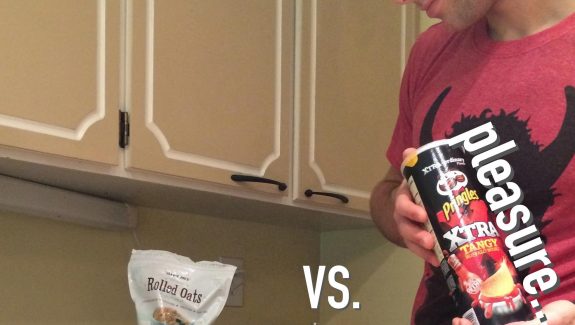 EPISODE 9: Associate Pain vs Pleasure to Commit to Success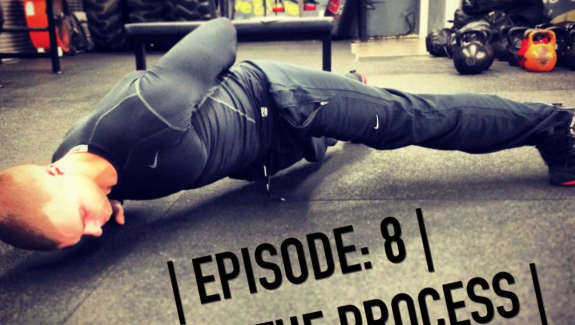 EPISODE 8: Trust The Process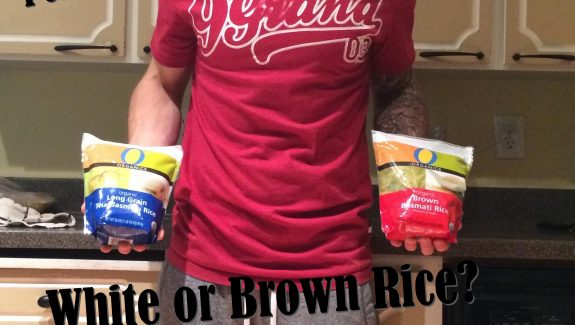 Top 4 Nutritional Questions, Answered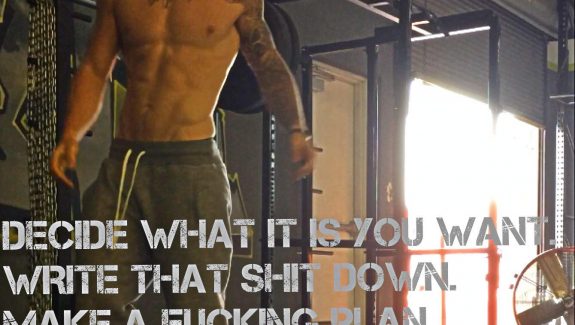 EPISODE 7: Be Accountable, Become Successful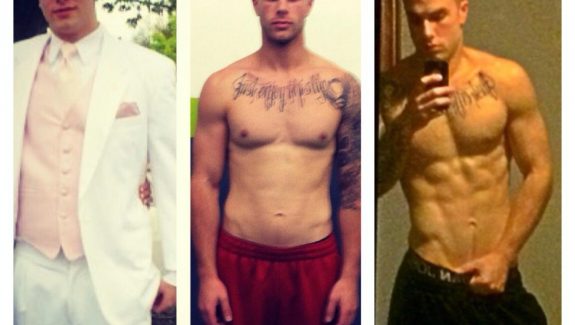 EPISODE 6: 5 Steps To Habitual Lifestyle Changes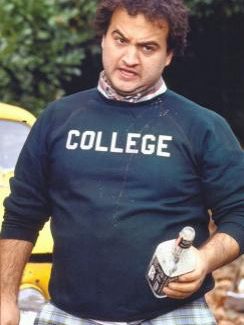 "Post College Party Pouch"- Losing Weight After College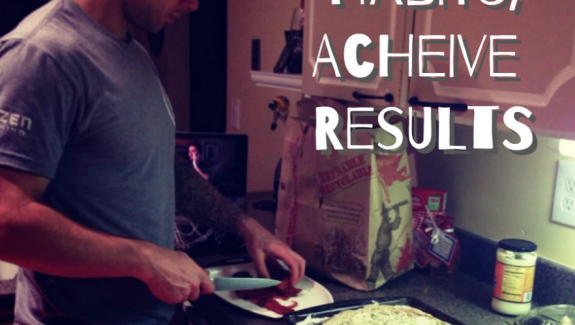 EPISODE 4: Create Habits, Achieve Results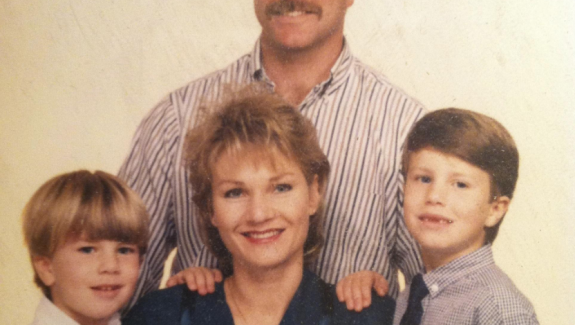 "Rich is not What you have, it's Who you have beside you."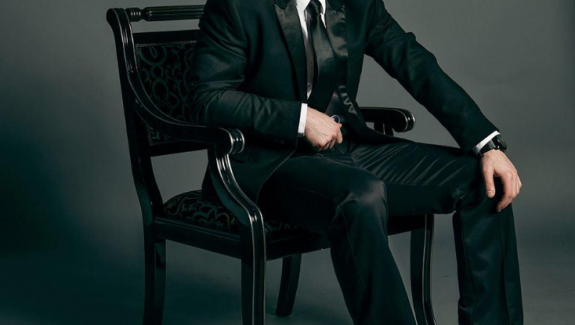 EPISODE 3: The Successful Mindset & Attitude
EPISODE 2: Determination Leads to Success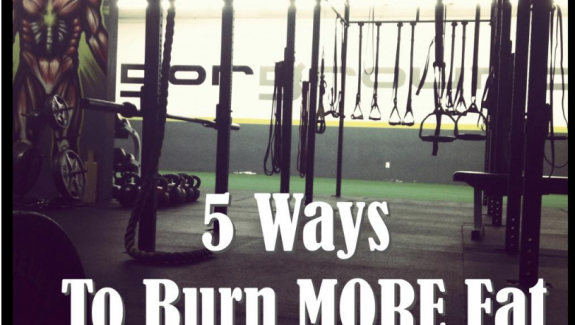 5 Ways To Burn MORE Fat Daily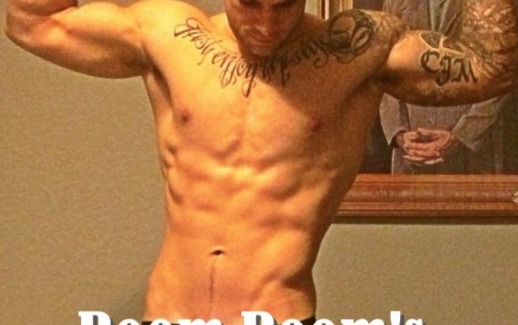 Boom Boom's Excellent Adventure: Episode 1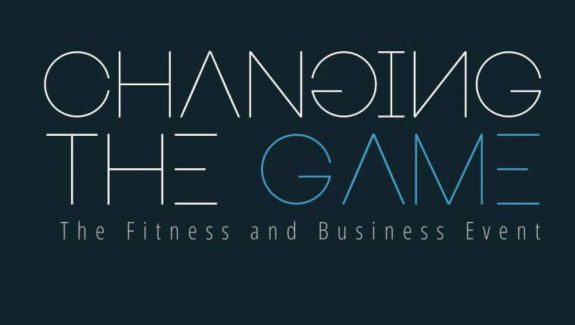 LEAVE A LEGACY, LIVE FOREVER.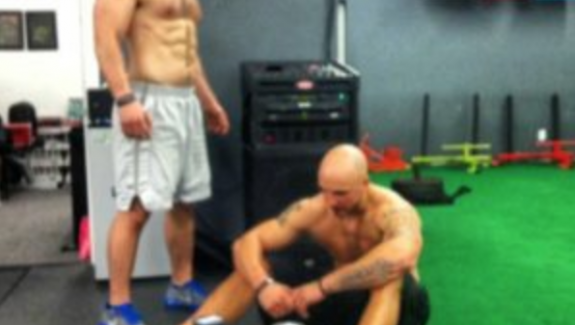 3 Step Checklist to Supplementation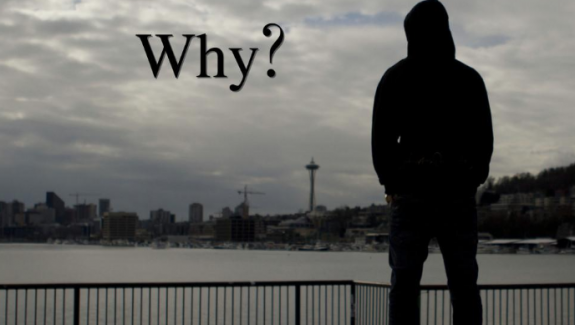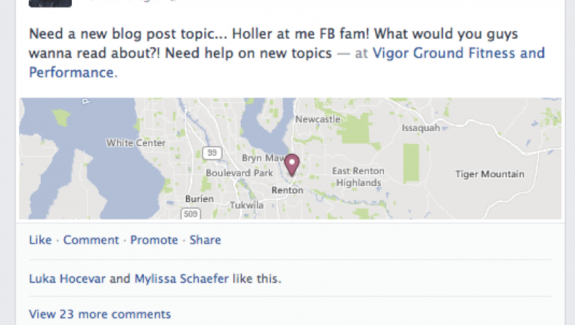 Do you Eat TOO Much Protein? or Not Enough?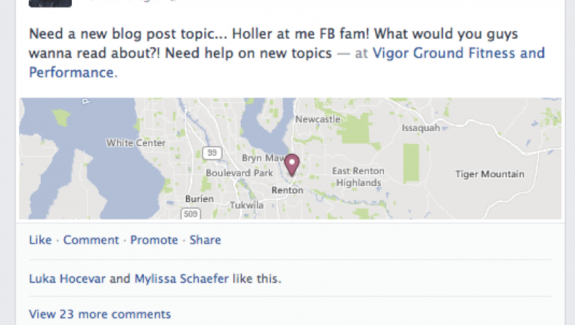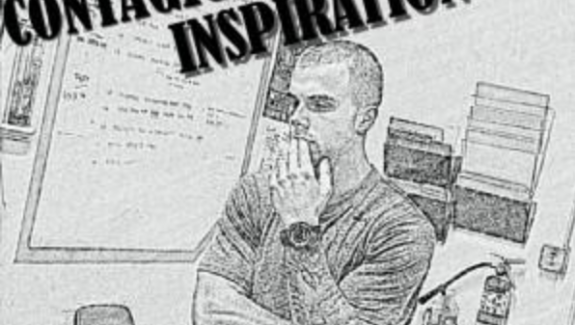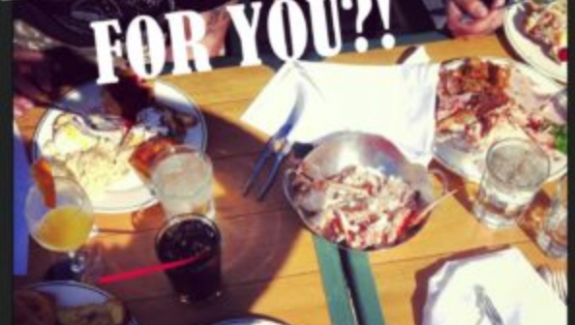 Should YOU Take a Cheat Meal?!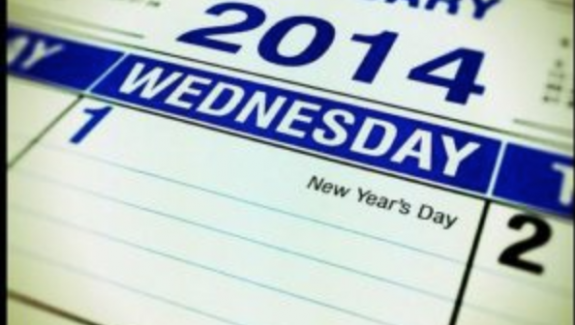 2014, Your Year For Growth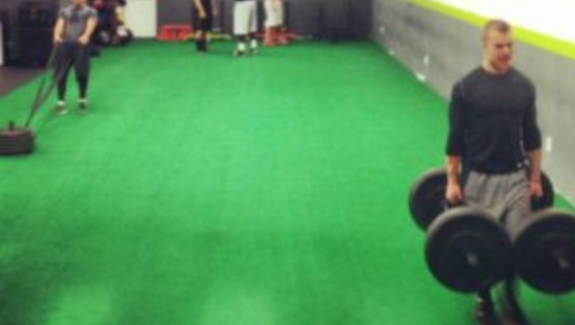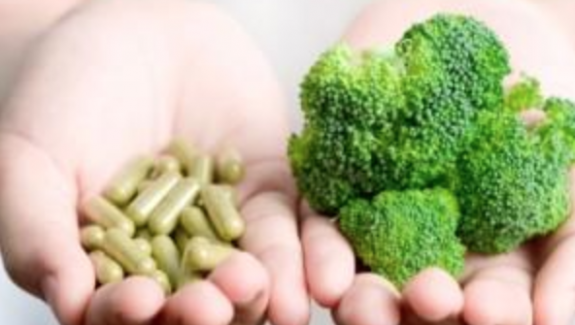 The Simplicity Of Success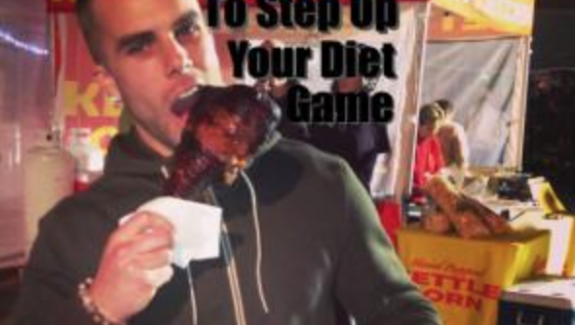 11 Things to Step Up Your Diet Game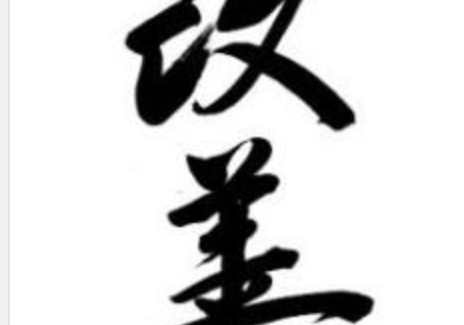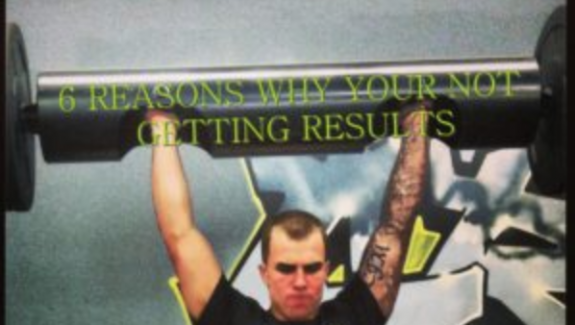 6 Reasons You're Not Getting Results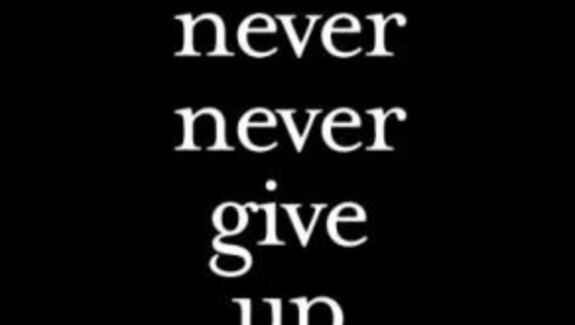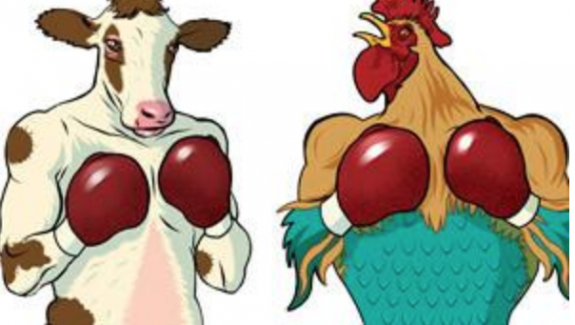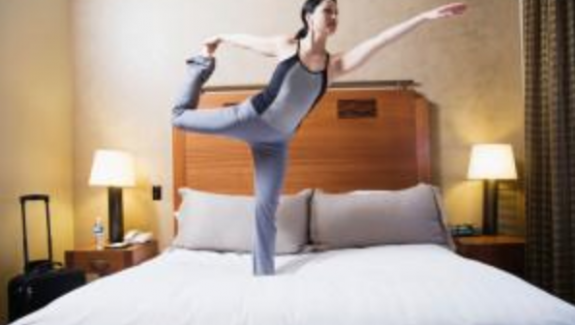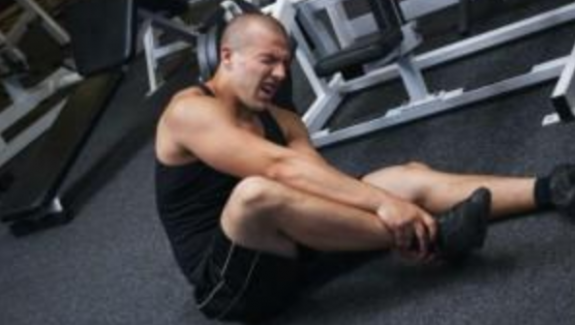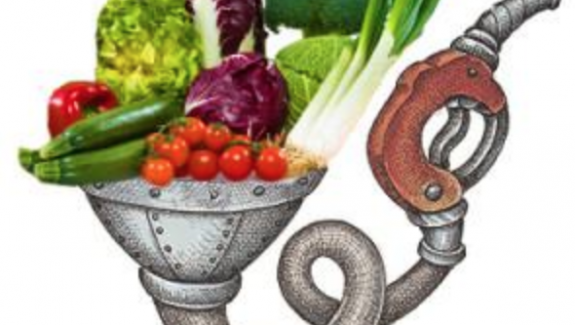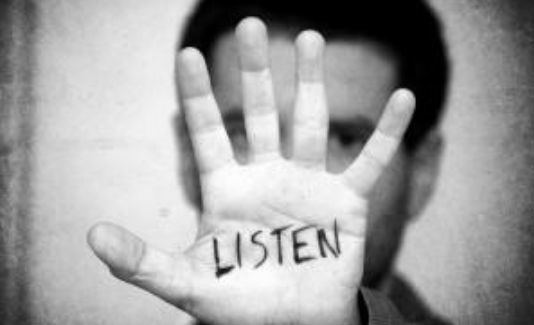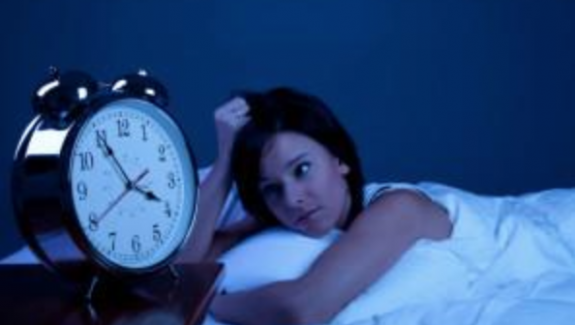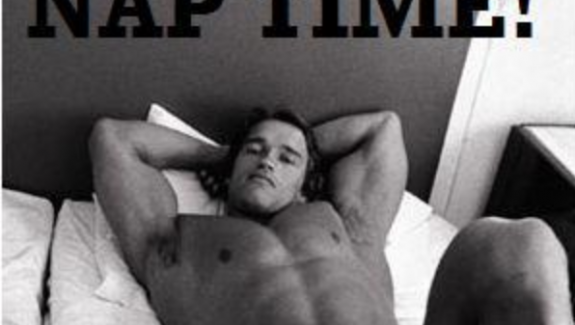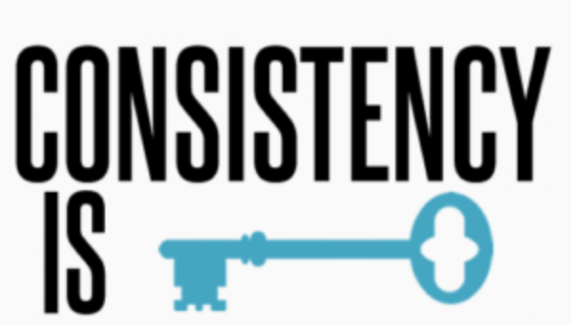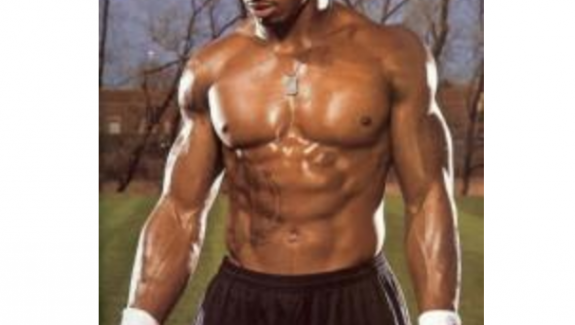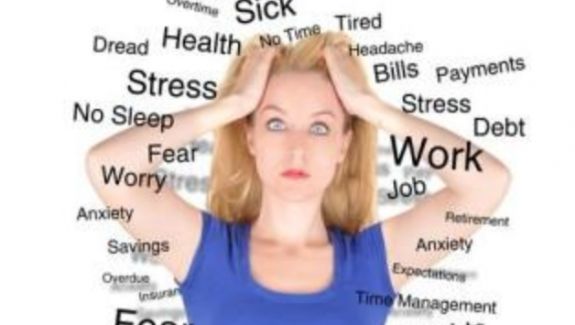 7 Steps to a Stress Free Life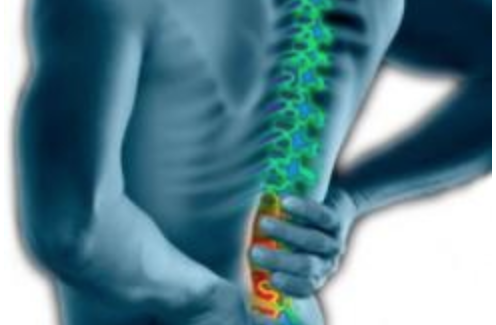 Quick Fix For Low Back Pain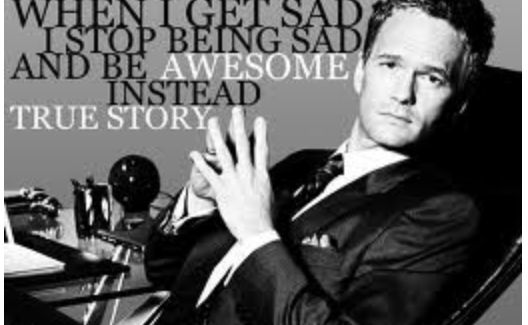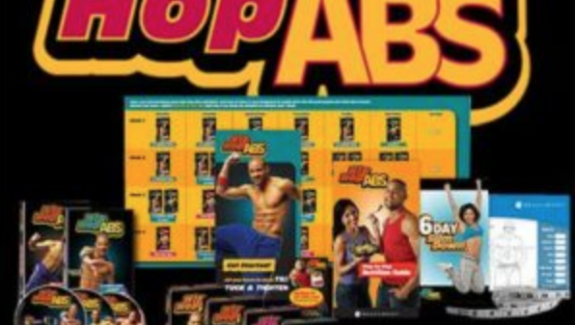 Fitness Gimmicks VS. Lifestyle/Habits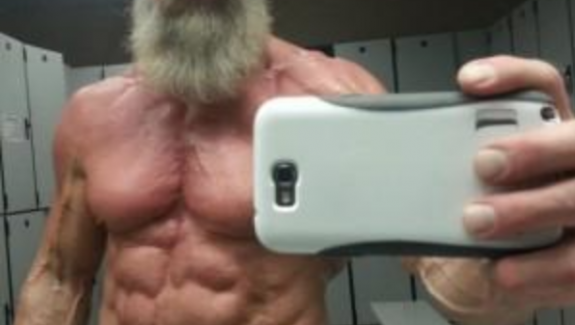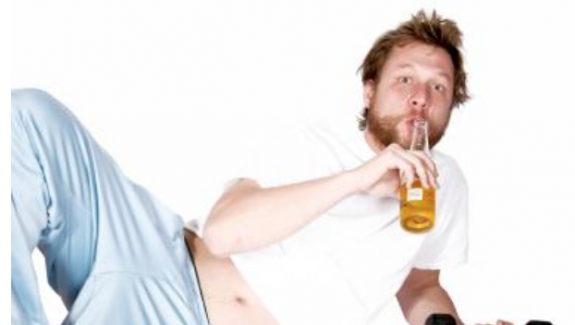 Training Under The Influence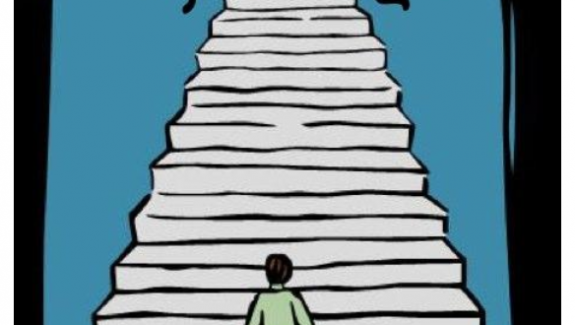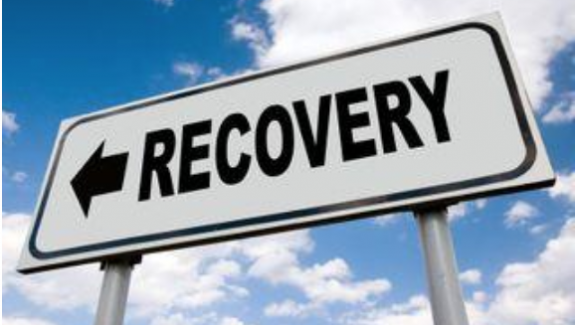 Fast & Efficient Recovery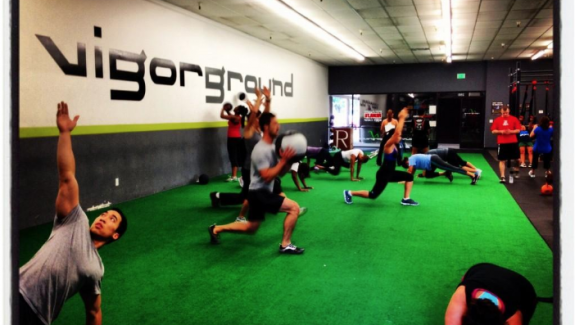 Boom Boom's Fat Loss Secrets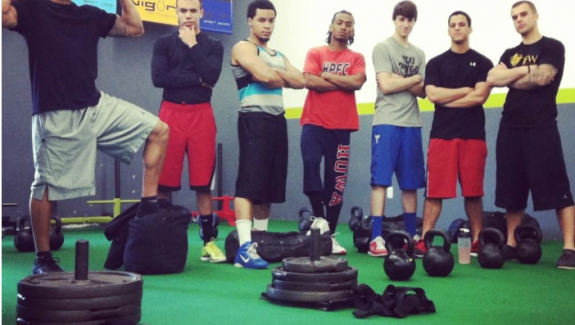 How To Create The Best Training Atmosphere