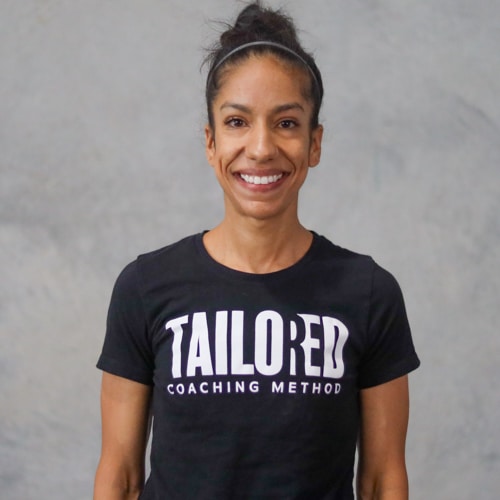 My name is Arielle DeYampert. I was born in Northern New Jersey, but I am now a Midwest wife and mom living in a Northwest Suburb of Chicago, IL.
I first heard about Tailored Coach Method through the podcast and following Cody/TCM on social media. I really appreciated all that the company was doing to educate others about their body AND mind. I quickly saw that Cody and I were aligned and had the same life values. I reached out to him for mentorship and he agreed to take me on as a client. After working together 1:1 Cody asked me if I would be interested in joining the team. I instantly got goosebumps and began smiling ear to ear. I knew this was the right decision in my heart and I could not be more excited to be apart of this team.
My heart for helping women gain an indescribable Beyoncé type confidence lights my soul on fire. I want to impact women by pushing them to be the best versions of themselves. My goal is to help them knock down any limiting beliefs they have about their body and life, stop self sabotaging habits, and show them first hand that they are capable and worthy of the body they desire.
My background is an educator; so I love that I get to teach women how to work in sync with their bodies, optimize nutrition, and lifestyle to achieve their goals!
There are so many aspects of this job that I love, but one of my favorites has to be building deep meaningful relationships. The women I coach are so much more than my clients; many of them have become some of my best friends.