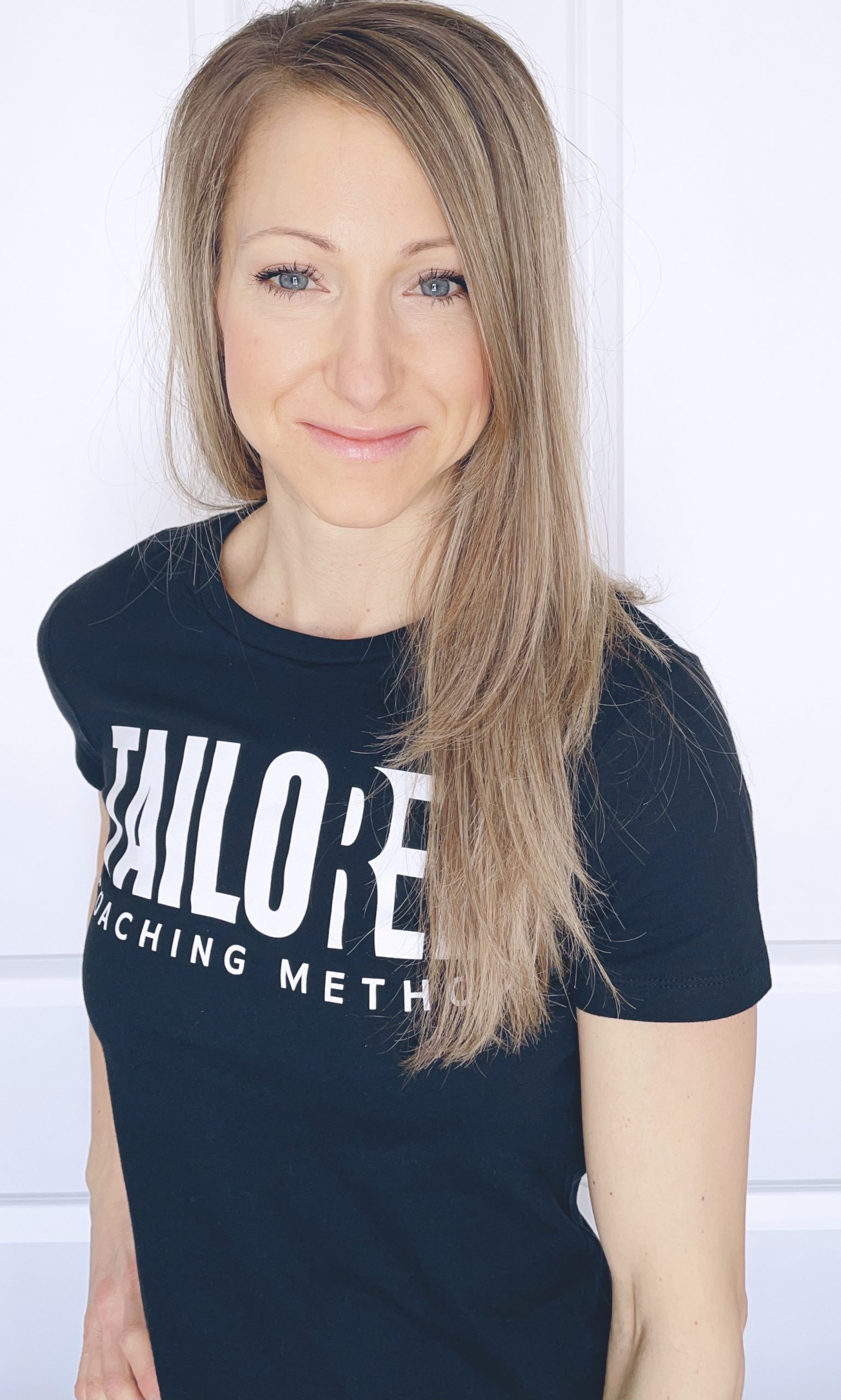 I was born and raised in the small Prairie city of North Battleford, Saskatchewan, Canada, and now reside in Calgary, Alberta with my husband and our beautiful young daughter.
I followed my passion for health and fitness after a 15-year career in the corporate world of the energy sector. As I actively studied and soon applied my training and nutrition knowledge, the more deeply I felt drawn to apply my knowledge and experience to help others. After tuning in and following Cody and some of the Tailored Coaching team members for quite some time, I knew that I aligned with their coaching methods and company standards. I was interested in working with one of the TCM coaches to help me work through reverse dieting and some hormone challenges and, as I knew I would, I had such a positive experience with Lisa. Going through this process with Lisa enabled me to learn more as both a client and a coach and the added component of working alongside a genuinely kind and supportive individual was a wonderful addition to my life in general – which has also been an important component to my coaching practices.
I always knew that I wanted to be part of a team of like-minded and passionate individuals with whom I could connect, and I am beyond grateful to have been welcomed into this remarkable TCM family as a Nutrition Coach. When I was granted the gift of motherhood in 2015, it added a whole new dimension to life but it also strengthened my ability to relate to other moms and women alike; with their struggles from sleep to stress, proper nutrition to feeling strong and empowered, but also navigating through poor body image and the downside of comparison – all of which I have experienced. I am most passionate about helping to break the dieting and negative self-talk cycle and helping to regain confidence, by working through daily challenges and transforming from the inside out.
Sorry, we couldn't find any posts. Please try a different search.