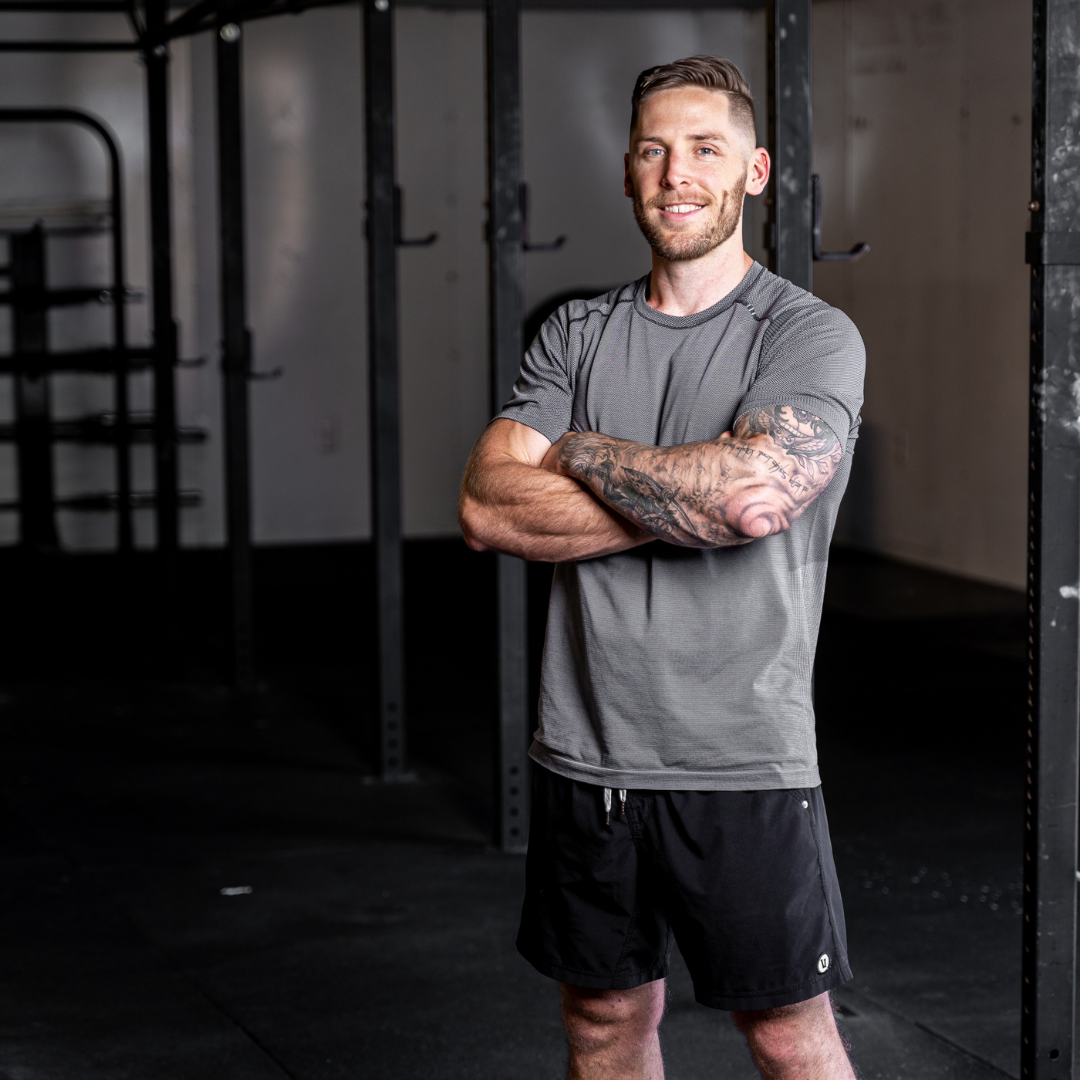 I'm Joe Paul - I was born and raised in Wisconsin and relocated to the sunny desert of Arizona. While lakeside always feels like home, there's nothing I love more than a mountain view on my morning walks!
I was a mentor client of Cody's back in 2017, growing as a CrossFit Coach with a nutrition coaching hustle. I worked with Cody over the next 3 years through his different mentorships for nutrition, programming, and evidence-based coaching education. Coach Brandon from TCM also helped me crush a photoshoot in 2020 and prepare for an endurance event (running/rucking/obstacles). I grew up as a coach through this company and after talking with Cody decided joining the TCM team would mean an even greater opportunity to create impact!
By trade I'm a nutrition coach, and like the other great coaches at TCM, very particular about empowering a high quality of lifestyle for my clients. Where I branch out specifically is CrossFit, military, LEO, and hybrid athletes. I like to nerd out on the science of success within each discipline and the challenge of applying it with determined individuals so they feel their absolute best in pursuit.
My passion is to help liberate athletes from the stigmas of sport and dogmas of dieting. In sport, that means training hard, without injury and with a standard of success. In dieting, it means breaking the chain of restriction and empowering unequivocal self-belief.
It's hard to say! But mental health and prosperity is contagious - whether good or bad - and being in a position to help increase the amount of positivity is a reward unlike any other. I'm fortunate to have an incredible circle to grow alongside and support in an even bigger mission as well.
Sorry, we couldn't find any posts. Please try a different search.